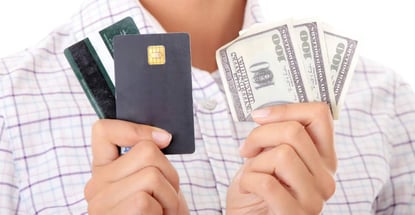 Credit card annual fees tend to get a bad rap. And it's no wonder, with charges as high as hundreds or even thousands of dollars, the annual cost for even one or two of these cards can add up quickly.
Why would anyone pay an annual fee to use a card when there are so many great cards that don't charge an annual fee?
Most cards that charge an annual fee come with upgraded perks and benefits that many consumers feel are worth the cost. These cards usually require consumers to have excellent or good credit to be approved.
And unsecured cards intended for people with poor credit may also charge annual fees. People who want to establish or rebuild their credit may be willing to pay an annual fee for this type of card.
Understanding more about the benefits and options may help you decide whether you should apply for a card that charges an annual fee.
5 Reasons to Pay an Annual Fee
Cards with annual fees offer a variety of benefits, including: 
1. A Bigger Welcome Bonus
Card signup bonuses tend to follow a set formula: Use your card to spend a certain amount on new purchases within a specified period (typically three to six months) after you open your account, and you'll receive bonus points, miles, or cash back as part of the card's rewards program. 
For example, a $4,000 spend within, say, three months may earn you 60,000 bonus points equivalent to hundreds of dollars of rewards.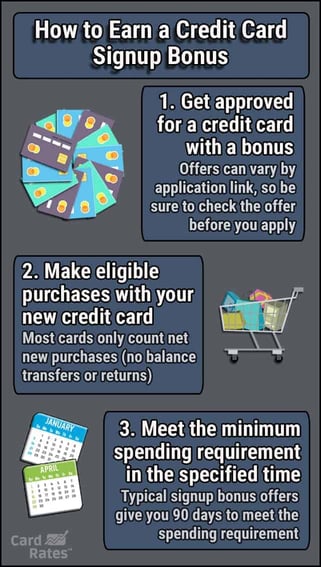 The welcome bonus for a card with an annual fee is likely worth more than for a card with no annual fee. A bonus with an annual fee may be enough to more than offset that fee in the first year.
2. Premium Travel Benefits 
A premium travel card is a must-have for many frequent travelers. This type of card may charge an annual fee but will also offer very valuable travel benefits and perks that could easily exceed the amount of the fee year after year.
Examples of these benefits include:
An annual statement credit to reimburse travel-related purchases, such as airline tickets, hotel stays, and rideshare services, among other eligible purchases.
Reimbursement of application fees for TSA Precheck or Global Entry.
Bonus travel rewards points for airline tickets, hotel stays, car rentals, and other travel purchases that you make through your card company's travel rewards program.
Opportunities to transfer travel rewards between multiple airline and hotel loyalty programs to give you more value and greater flexibility in your travel plans.
Priority check-in for airline flights.
Travel delay or cancellation coverage.
Hotel perks, such as automatic loyalty program status upgrades, resort-fee credits, room upgrades, free wifi, and complimentary breakfasts.
Primary rental car insurance that pays claims before your personal insurance is tapped.
Free flights, hotel stays, airline seat upgrades, or checked bags. At $50 per bag, per flight, those costs can add up fast without this benefit.
Access to airport lounges that offer more comfortable seating, upgraded snacks, more reliable wifi connections, and a little privacy from the general public. Some lounges offer premium services, such as beer, wine, cocktails, nap rooms, shower suites, and even yoga studios.
With the right card, you may be able to enter hundreds of these lounges at airports around the world, even if you're not traveling as a first-class passenger. Entry fees may be waived or discounted for you and one or more of your guests or family members. Additional fees may be charged for services once you enter the lounge.
3. Concierge Services
Luxury-class concierge service offers 24/7 access to a live person who can arrange a wide variety of services at home and on the road.
Recommend or arrange travel, hotel, dining, and car rental services.
Make hotel and restaurant reservations.
Book salon services.
Recommend and book special experiences, like wine, cheese, or chocolate tastings; surfing or diving lessons; tickets for fashion shows, art fairs, film festivals, and other events.
Arrange for premium seating, VIP parking, or behind-the-scenes access at entertainment and sporting events.
Help travelers retrieve items forgotten on the road.
Locate luxury products sold by exclusive retailers.
Arrange for emergency delivery of medical supplies.
Cardholders can usually access these services by chat, phone, text, or email.
4. Flashy Appearance
Some of the world's most prestigious cards are all black, all white, or made with titanium, palladium, or even gold. One even comes with a small diamond set on the front of it.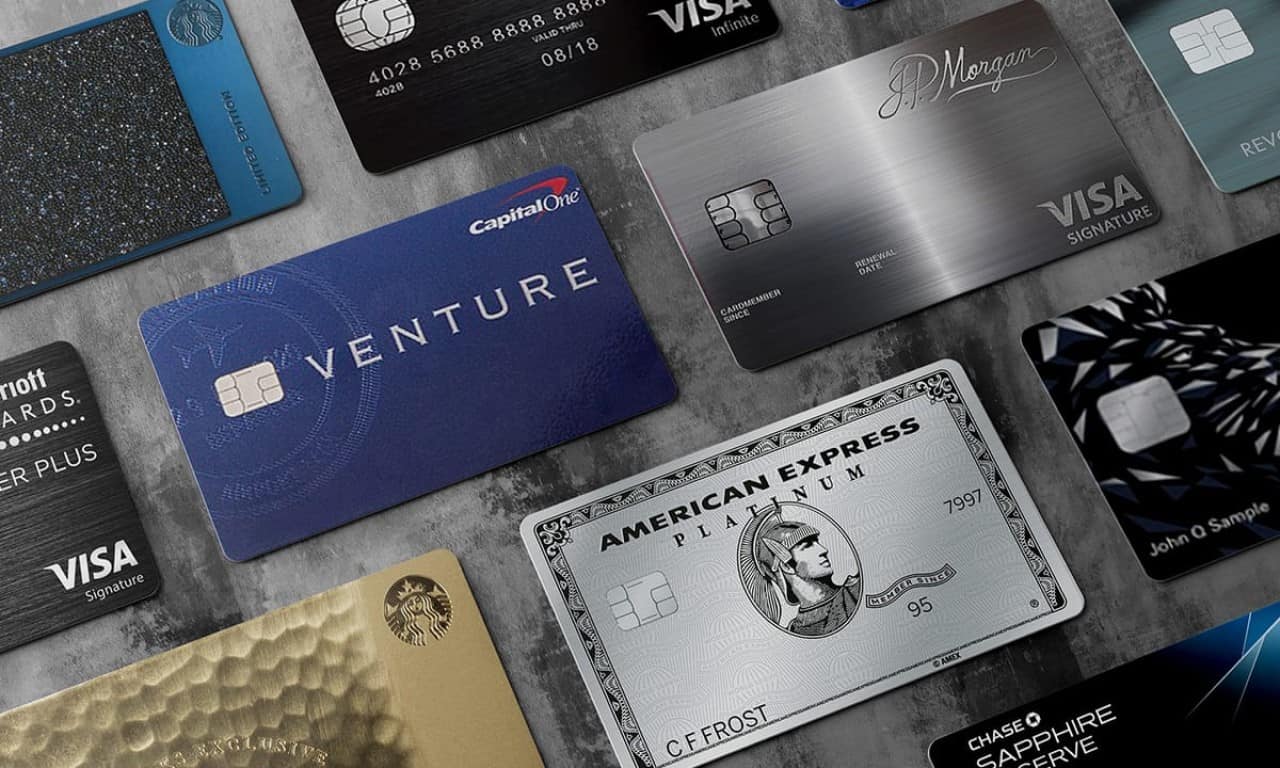 These ultra-prestigious cards typically charge annual fees of hundreds or thousands of dollars. They're typically offered only by invitation to big spenders or people with hundreds of thousands of dollars in a brokerage account.
Flash one of these babies wherever you dine, travel, or shop, and you're sure to attract plenty of attention.
5. Ability to Establish or Rebuild Credit Without a Deposit
Consumers who need to establish or rebuild their credit may find good card choices among secured and unsecured cards for bad credit.
Secured cards require money upfront as a deposit to secure that account. The deposit is fully refundable after several months of on-time payments. Just like a utility account, the issuer may require this deposit if the applicant has poor credit. 
Unsecured cards don't require money upfront, regardless of your credit status. That may be an advantage if you don't have cash on hand or don't want to allocate cash you have for a deposit.
The disadvantage is that unsecured cards for bad credit typically charge a lot of fees. Although it is possible to find this type of card without an annual fee, annual fees are common for this type of card.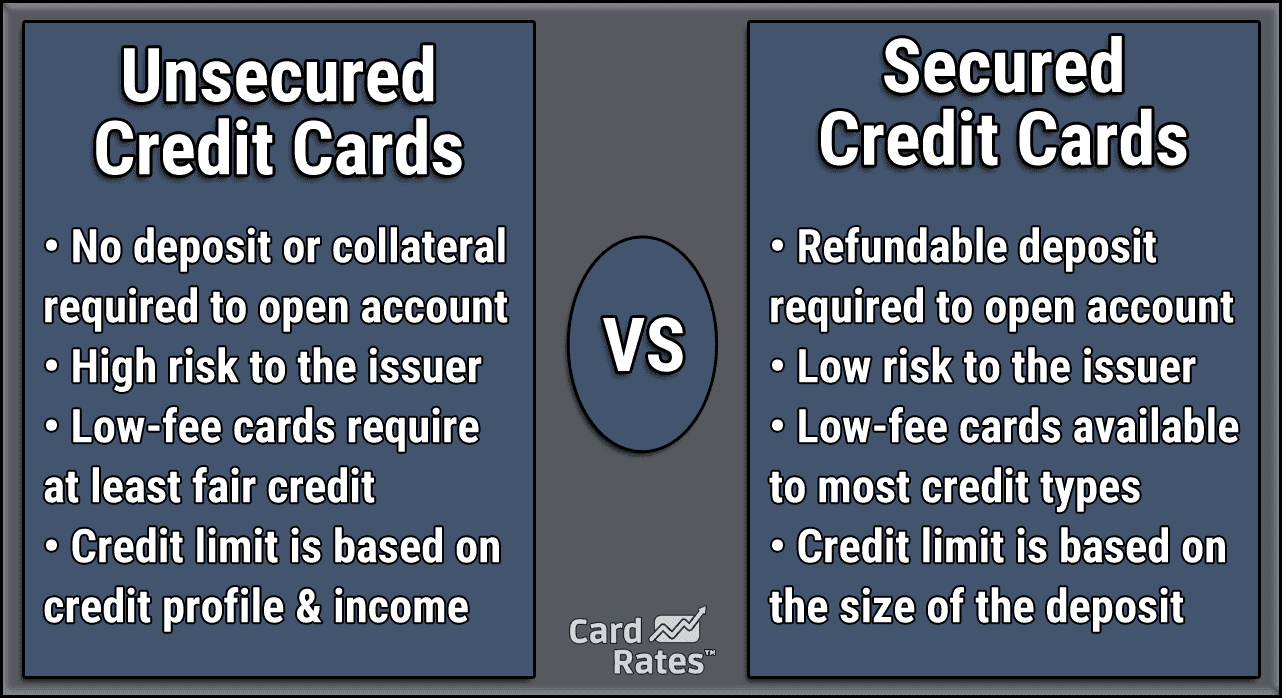 Other fees unsecured cards may charge include:
New account processing fees
Monthly account maintenance fees
Fees to obtain a higher credit limit
Foreign transaction fees for purchases made outside the US
Fees for additional cards
Cash advance fees
Late payment fees
Returned payment fees
The higher annual percentage rates (APRs) on these cards are yet another type of fee.
Annual fees for unsecured cards for bad credit range from about $35 to $100. The exact amount may depend partly on the card's other features and fees and your credit history.
Unsecured cards for bad credit usually include monthly reporting of your balance and payment status to the three major US credit bureaus. On-time payments can help to improve your credit scores.
Reasons Not to Pay an Annual Fee
Despite those enticing benefits, there are also a few good reasons not to pay annual card fees:
You probably won't take advantage of the additional benefits.
The benefits aren't lucrative enough for you to offset the annual fee.
You can't afford the annual fee.
Your credit score isn't high enough to qualify for a card you want with an annual fee.
No annual-fee cards are available in the full range of credit categories, from excellent credit to poor credit. Some very good student cards and secured cards also come with no annual fee.
Cards with no annual fee may not offer the premium benefits of luxury cards, but if your credit is reasonably good, most cards available to you without an annual fee will still offer at least some nice benefits.
Examples include:
A signup or welcome bonus
Points, miles, or cash back rewards
A balance transfer offer that gives you a low or 0% introductory rate when you transfer a balance from another card
$0 liability for fraudulent transactions
Online and mobile app access to your account
Cards That Waive the First-Year Annual Fee
There's one more thing to consider before you decide whether a card with an annual fee makes sense for you. Some cards waive their annual fee for the first year you have the card. That lets you try out the card for one year to discover whether you like the benefits enough to keep the card — and pay the fee — for subsequent years. The premium benefits will cost you $0 in annual fees for the first year.
With all these opportunities to find great cards that have an annual fee, you may be among the many who feel paying the fee is well worth the cost for the extra benefits.
Advertiser Disclosure
CardRates.com is a free online resource that offers valuable content and comparison services to users. To keep this resource 100% free, we receive compensation for referrals for many of the offers listed on the site. Along with key review factors, this compensation may impact how and where products appear across CardRates.com (including, for example, the order in which they appear). CardRates.com does not include the entire universe of available offers. Editorial opinions expressed on the site are strictly our own and are not provided, endorsed, or approved by advertisers.