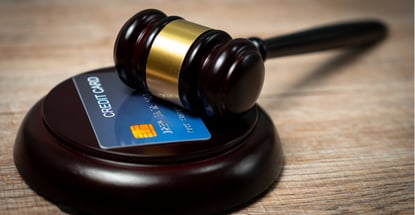 Bankruptcy is a fact of life in today's economy — but there's life after bankruptcy — as witnessed by this review of unsecured credit cards after bankruptcy for consumers who lack good credit.
All these cards accept applicants with a low credit rating and do not require you to put down a security deposit to open a credit card account.
Best Unsecured Cards After a Discharged Bankruptcy
All of the cards below are an acceptable choice for folks who once experienced bankruptcy and now seek a new credit card. All offer modest credit limits but differ in the fees they charge.
Pay close attention to one-time and recurring fees as well as the interest rate and other APRs. Unless you see a unique feature that you need, we recommend you choose the card that costs the least to get and to own.
Don't let a low FICO score stop you from applying – we approve applications others may not.
You don't need good credit to apply.
Just complete the short application and find out in 60 seconds if you're approved.
When you need assistance our award-winning US-based Customer Service agents are there to help.
FICO scores are used to represent the creditworthiness of a person and may be one indicator to the credit type you are eligible for. However, credit score alone does not guarantee or imply approval for any PREMIER Bankcard® product.
The PREMIER Bankcard® Mastercard® Credit Card can help you on your journey to rebuilding credit when you make timely payments. It is an unsecured card that is easy to get approved for, and that is why its interest rates and fees are higher than those of secured cards.
You can choose whether you'd like to opt-in to credit protection that covers your unpaid debt in the event of a medical emergency or job loss.
You don't need good credit to apply.
We help people with bad credit, every day.
Just complete the short application and find out in 60 seconds if you're approved.
You can build* or rebuild your credit: apply for a PREMIER Bankcard credit card, keep your balance low, and pay all your monthly bills on time.
Don't let a low FICO score stop you from applying – we approve applications others may not.
FICO scores are used to represent the creditworthiness of a person and may be one indicator to the credit type you are eligible for. However, credit score alone does not guarantee or imply approval for any PREMIER Bankcard® product.
*Build credit by keeping your balance low and paying all your bills on time every month.
The PREMIER Bankcard® Grey Credit Card is another solid choice for rebuilding credit with timely payments. You don't have to put a security deposit down to obtain this card, and you can choose your card design for no extra cost.
This card charges a variable program fee, annual fee, and monthly fee based on the credit limit you receive, which generally ranges between $200 and $700. Note that residents of New York and Wisconsin are not eligible for this offer.
Pre-qualifying today will not affect your credit score
Less than perfect credit histories can qualify, even with prior bankruptcy!
Fraud protection for stolen or lost cards
Account history is reported to the three major credit bureaus in the U.S.
The Indigo® Unsecured Mastercard® – Prior Bankruptcy is Okay markets to consumers building credit, even after a prior bankruptcy. You can prequalify for this card without hurting your credit score.
You must be at least 18 years old, with a physical and U.S. IP address, a valid Social Security number, and no history of owning an Indigo® Unsecured Mastercard that was charged off because of delinquency. You also must meet additional underwriting criteria, including a review of your debt and income.
at Celtic Bank'ssecure website
Up to $1,000 credit limit doubles up to $2,000! (Simply make your first 6 monthly minimum payments on time)
All credit types welcome to apply!
Free access to your Vantage 3.0 score From Experian* (When you sign up for e-statements)
Initial Credit Limit of $300 – $1,000* (subject to available credit)
Monthly reporting to the three major credit bureaus
See if you're Pre-Qualified without impacting your credit score
The Surge® Platinum Mastercard® invites consumers with previous credit problems to apply. You can prequalify by submitting information about your checking account, monthly income, and whether you foresee taking cash advances. You'll also have to supply your Social Security number.
Fees are about average for this type of card and consist of an annual fee and fees for cash advances, foreign transactions, and additional cards. A monthly maintenance fee is waived during the first year. You can get a higher credit limit by paying your bill on time for the first six months. The card provides $0 fraud liability.
at Milestone Mastercard®'ssecure website
Prequalify for a card today and it will not impact your credit score
Less than perfect credit is okay
Mobile account access at any time
Protection from fraud if your card is stolen
Account history is reported to the three major credit bureaus in the U.S
*Dependent on credit worthiness
When you attempt to prequalify for a Milestone® Mastercard® – Less Than Perfect Credit Considered, you'll actually be considered for several variations of the card that differ in certain fee amounts. With a prior bankruptcy, you'll probably be considered for the "Gold-X" variety, which packs the highest annual fee.
You'll also face fees for cash advances, foreign transactions, late payments, over-limit spending, and returned payments. However, there are no application fees nor monthly maintenance charges. You cannot qualify if you've ever had a Milestone® Mastercard® charged off due to delinquency.
at Total Card'ssecure website
Total Visa active cardholders get exclusive access to free Credit Monitoring powered by TransUnion!
Checking Account Required
Fast and easy application process; response provided in seconds
A genuine Visa credit card accepted by merchants nationwide across the USA and online
Manageable monthly payments
$300 credit limit (subject to available credit)
The Total Visa® Card welcomes folks with bad credit. But as with most bankruptcy credit cards (i.e., unsecured cards for bad credit), you'll have to pay a one-time program fee, a yearly fee, and starting in year two, a monthly servicing fee and a cash advance fee.
There are also fees for late or returned payments, the credit limit is low, and the APR is high. But you can avoid the interest by paying your balance in full each month.
Pre-qualify for a card today and it will not impact your credit score
Less than perfect credit is okay
Mobile account access at any time
Fraud protection for stolen or lost cards
Account history is reported to the three major credit bureaus in the U.S.
The Indigo® Mastercard® for Less than Perfect Credit is part of a trio of platinum cards from Celtic Bank. Folks with prior bankruptcies or very poor credit will probably be offered the Plat-18 version, which has the highest yearly fee and charges several penalty fees, foreign transaction fees, and a cash advance fee that is waived for the first year.
The APR is about average for this group and the initial credit limit is low, especially after you net out the annual fee that is assessed before you begin using the card.
at First Access Visa®'ssecure website
Checking Account Required
Reporting monthly to all three major credit reporting agencies
Perfect credit not required for approval; we may approve you when others won't
Easy and secure online application
$300 credit limit (subject to available credit)
The First Access Visa Card is issued by The Bank of Missouri pursuant to a license from Visa U.S.A. Inc.
The First Access Visa® Card is available in six designs. The card charges an initial program fee, penalty fees, and an annual fee. Starting in the second year are fees for credit line increases, cash advances, and monthly servicing.
The APR is on the high side, but the card is easier to get than some of the other cards in this group.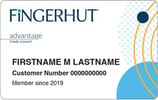 at Fingerhut'ssecure website
Easy application! Get a credit decision in seconds.
Build your credit history – Fingerhut reports to all 3 major credit bureaus
Use your line of credit to shop thousands of items from great brands like Samsung, KitchenAid, and DeWalt
Not an access card
The Fingerhut Credit Account lets you charge purchases when you shop at the Fingerhut online store or at one of its affiliates. This card charges no annual fee and will occasionally offer special repayment terms.
As with most store cards, this one is easy to obtain. If you don't qualify, you may be offered Fingerhut's Fresh Start Installment Loan. Once repaid, Fingerhut may then offer you the credit account.
What is an Unsecured Credit Card for After Bankruptcy?
An unsecured credit card, like an unsecured loan or personal loan, is backed by your general assets rather than a cash deposit. If you've experienced a bankruptcy in the past, you may find it difficult to obtain an unsecured credit card right away.
The cards in this review have been selected because they may approve your application even after filing bankruptcy, but approval is by no means guaranteed.
However, time heals all wounds. While bankruptcy will linger on your credit report for seven years or longer, its impact on your credit score will begin to diminish after the first couple of years. In other words, it pays to be patient when applying for a credit card after your bankruptcy, during which time you can improve your prospects by paying your bills on time and reducing your credit card debt.
The credit cards in this review share several characteristics. All may approve your request for a post-bankruptcy credit card, but it depends on the specific circumstances. Things these cards have in common include:
Relaxed standards: These cards are willing to approve applicants that others reject. They provide a valuable alternative to secured cards for those who have a poor credit history and prior bankruptcies. These issuers give consumers the opportunity to have Mastercard and Visa credit cards without having to put up collateral to secure the credit line.
Annual fees: While some of the cards show a range of annual charges as low as $0, consumers who have undergone bankruptcy will probably pay the maximum annual fees charged, which is typically around $99.
Plenty of fees: The issuers of bankruptcy credit cards charge a myriad of fees. The reason is simple: You are considered a credit risk, and they would like to collect some money from you to reduce the impact of that risk. In addition to annual fees, some cards charge you an initial one-time program fee (typically less than $100). You can expect stiff penalties (typically $40) for misdemeanors such as late payments, returned payments, and spending over the credit limit. The least desirable cards also charge a monthly maintenance fee starting in the second year. All fees are included in each card's standard credit card disclosure.
High APRs: The purchase annual percentage rates on these cards seldom fall below 20% and several exceed 30%. Cash advances, if available, may have a separate, higher interest rate.
Few benefits: Most of the cards offer paltry benefits, such as the choice of a card design. The better cards offer benefits that may include free credit scores, customizable activity alerts, $0 fraud liability, and letting you choose the monthly payment due date. If you want to earn cash back rewards on eligible purchases, you should turn your attention to secured cards.
All of these cards report your payments to at least one credit bureau — Experian, TransUnion, or Equifax — but most report to all three. This gives you the opportunity to raise your credit score by paying on time and keeping your credit card debt to a minimum.
How Do I Get an Unsecured Card After Bankruptcy?
Most of these cards offer a prequalification step before you formally apply for the card. The good thing is that it won't hurt your credit score.
In a prequalification process, the credit card company makes a soft pull of your credit information from any of the three credit bureaus. A soft pull is an inquiry about your credit history that will not count against you.
When you apply for a card after passing the prequalification step, the credit card company does a hard pull, which can temporarily reduce your credit score. Too many hard pulls in a short time period can hurt your score further.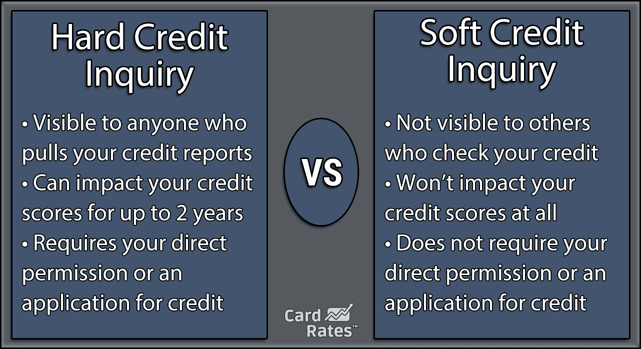 The prequalification step requires you to submit basic information about yourself, your income, your Social Security number, and other data. You must be at least 18 years old and not have certain derogatory marks, such as previously defaulting on the card for which you are applying.
The card application will consist of further questions about your living arrangements, your job, existing unsecured debt, credit utilization, and other nosy items. Typically, the harder step is to prequalify, but not all prequalified applicants are approved.
While the cards in this review will not necessarily reject your application because of an old bankruptcy, the card issuers will probably say no if you are currently undergoing bankruptcy proceedings.
Many of the cards also limit how frequently you can apply. For example, some reject multiple applications within a set period, such as six months. Other reasons for rejection include having a delinquent credit account, being underage, and not being a U.S. citizen or resident.
What is the Difference Between an Unsecured and a Secured Credit Card?
A secured loan requires collateral. To obtain a secured credit card, you must make a cash deposit into an account controlled by the card issuer. The deposit covers the secured debt and is usually greater than or equal to a card's credit limit.
Contrast this to unsecured credit cards, which require no upfront deposit and are considered lower-priority debt.
Secured credit cards can make a lot of sense for folks with poor credit and/or prior bankruptcies. While it's true that you must secure your credit limit with a cash deposit, the credit limit is for a revolving account.
That means you can, over time, spend much more than the credit limit/security deposit because you have to make repayments to the card each month. In effect, you can use the same security deposit over time to secure purchases far in excess of the credit limit.

A secured credit card differs from its unsecured cousins in other ways as well. You'll find most secured cards have lower APRs and fees than similar unsecured cards. In fact, most secured cards charge no annual fee, which is remarkable for cards aimed at consumers with poor or no credit.
Also, some secured cards offer more generous benefits than do equivalent unsecured cards. A good example of a secured card with generous benefits is the Capital One Platinum Secured Credit Card that's aimed at consumers with bad credit.
Another alternative to an unsecured card is a credit builder loan for bad credit consumers, in which the loan proceeds are locked in an account until repaid. You build your credit rating by repaying on time.
One thing both card types offer is to report your payment activity to one major credit bureau or more. By doing so, the cards give you the opportunity to boost your credit score by making your payments on time.
A secured card may reward consistent on-time payment by eventually refunding your deposit, making the card unsecured. Unsecured cards may reward good financial behavior by offering higher credit limits, although some may charge a fee for doing so.
What Will My Credit Limit Be?
Typically, the credit line on these cards is well below $1,000 and often starts at $300 (minus the annual fee). Some of the cards automatically offer you a higher limit after you've exhibited creditworthy behavior.
For example, you may have to make your first six payments on time to qualify for a higher limit. Some cards charge a fee for a limit boost, usually equal to a percentage of the increase.

Often, the annual fee is subtracted from the initial credit limit. For example, if your annual fee is $75 and your limit is $300, then your initial limit will be $225. Once you pay the fee, your available credit will resume at $300.
If it's important to you to have a higher credit limit, consider getting a secured card instead. Many secured cards let you choose a higher limit, maybe as high as $2,500, by depositing a larger amount. Whatever your current limit, you will probably be able to raise it as you build credit through creditworthy behavior.
Can I Get an Unsecured Card for After Bankruptcy with No Annual Fee?
Some of the cards in this review offer a range of annual fees that start at $0. However, a past bankruptcy may put a no-annual-fee card out of reach. While it's not impossible to get a no-annual-fee card despite a prior bankruptcy, unusual conditions would have to prevail.
Naturally, bankruptcies that are old enough to have been removed from your credit reports can no longer hurt your ability as a debtor to get a credit card without an annual fee. It takes seven years for a Chapter 13 bankruptcy to roll off your credit report, but it takes a full 10 years before a Chapter 7 bankruptcy disappears.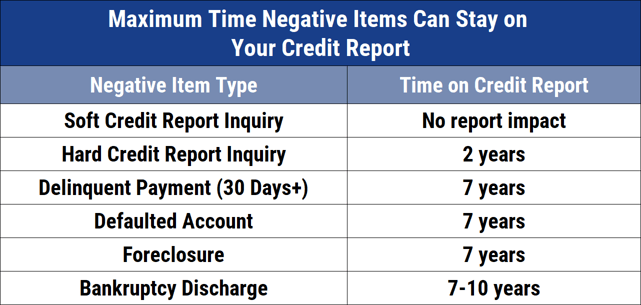 This is due to the differences between the two bankruptcy chapters. Chapter 13 involves a structured repayment plan to pay back some debt to unsecured creditors, and therefore is considered less damaging than Chapter 7 bankruptcy discharge, where your debts are completely forgiven by each creditor.
If your bankruptcy is still on your credit report but is due to come down soon, you may be able to find an unsecured card that will give you a $0 annual fee. For this to happen, you would have had to work hard during the intervening period to improve your credit.
In other words, by compiling a history of creditworthy behavior over the last five or more years, you may be deemed eligible for a no-annual-fee card, or at least a low-fee card, despite an old bankruptcy.
Will I Need a Checking or Savings Account to Open a Card?
In most cases, you will need a bank or credit union account to get a credit card. While some cards are marketed to unbanked individuals, you'll get the most convenience from your credit card if you also have a checking or savings account. The chief benefit of a bank account is the ability to make credit card payments directly through transfers or checks, rather than paying in person at bank branches or other locations.
Bank accounts also come in handy when you need a cash advance from your credit card because you can have the advance deposited directly into your bank account. This avoids having to handle cash or using an ATM.
Fortunately, many banks offer low-cost checking accounts and free savings accounts. Some accounts waive monthly fees if you maintain a minimum balance.
Digital banks and credit unions are especially good venues for low-cost checking accounts. Moreover, a low credit score or a prior bankruptcy won't interfere with your ability to open a checking or savings account.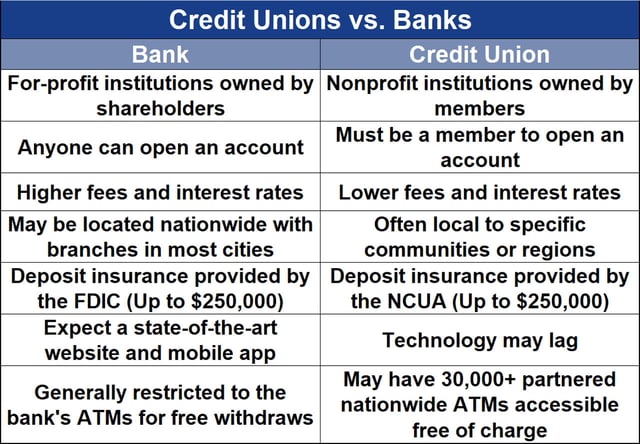 It's often convenient to open a checking or savings account at the bank issuing the credit card you own (or want to own). Banks may offer special deals when they bundle a credit card with a checking or savings account. Using the same bank or credit union for your card and your checking account may make it easier to set up automatic monthly credit card payments from your checking account to handle the minimum amounts due.
If you choose to open just a savings account, be aware of certain limitations that may apply to the account, such as a maximum number of withdrawals per month. However, the Federal Reserve recently lifted the cap on withdrawals from savings accounts.
Before choosing a savings account, be sure to compare APRs that can vary widely. Some of the best savings rates are offered by virtual banks, such as Radius Bank, that have no brick-and-mortar branches. Look for a bank advertiser offering the highest national rates.
A good reason to own both a savings and checking account is that you can use the savings account as a backstop against overdrafts in the checking account. Just ask your bank to automatically transfer from savings to checking the funds necessary to cover an overdraft.
This timely payment will save you fees and embarrassment. You may also get an automatic sweep feature on your checking account that moves excess funds to the companion savings account.
Similarly, you can have the bank that issued your credit card and checking account use the account to cover overdrafts on your credit card. These occur when you attempt to spend beyond your card's credit limit. In an overdraft agreement, money from your bank account will automatically pay down your card balance to avoid the overdraft.
Compare the Best Unsecured Credit Cards After Bankruptcy Online
These cards all offer consumers with a sketchy credit history a chance to get a credit card without putting down a security deposit. These cards often have high fees and APRs, but they do give you the opportunity to raise your credit score when you pay your bills on time, helping you on your path to good credit.
Consider these cards as a step in your campaign to recover your credit score after the damage inflicted by a bankruptcy filing. Remember, the best credit card is the one that costs the least to own.
Advertiser Disclosure
CardRates.com is a free online resource that offers valuable content and comparison services to users. To keep this resource 100% free, we receive compensation for referrals for many of the offers listed on the site. Along with key review factors, this compensation may impact how and where products appear across CardRates.com (including, for example, the order in which they appear). CardRates.com does not include the entire universe of available offers. Editorial opinions expressed on the site are strictly our own and are not provided, endorsed, or approved by advertisers.