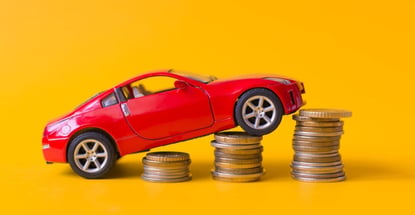 Life goes on after bankruptcy. And in America, driving is a large part of living. Whether you lost your car through repossession or simply need to purchase a vehicle, your financial history doesn't have to prevent you from getting an auto loan. 
We've assembled a list of auto loan sources willing to work with consumers who have emerged from bankruptcy. They offer a helping hand as you recover your credit standing and rebuild your finances.
Best Post-Bankruptcy Auto Loans
These companies are a mix of loan-finding networks and direct lenders. They routinely arrange loans for consumers of every credit stripe, including those with a discharged bankruptcy.
Dealer partner network has closed over $1 billion in auto loans
Can help those with bad credit, no credit, bankruptcy, and repossession
Established in 1999
Easy, 30-second pre-qualification form
Bad-credit applicants must have $1500/month income to qualify
Our top-ranked lender for bad credit auto financing is Auto Credit Express. This loan-finding service has relationships with hundreds of car dealers nationwide. It will try to locate a dealer willing to accept your loan application even if your credit history includes a discharged bankruptcy.
Pre-qualify online in minutes without impacting your credit score
Members save with PenFed's low auto loan rates
Loan amounts of up to $150,000
Average refi savings of $191 per month
Terms of up to 84 months
Auto loan calculator to help estimate payments
The PenFed Credit Union allows members to prequalify for an auto loan. It takes only minutes to determine whether PenFed will consider your loan application. Unlike most other credit unions, PenFed has open enrollment without preconditions. It offers auto financing even if you have poor credit and a debt protection option in case you cannot make timely payments.
Potentially reduce your payments by hundreds of dollars
Skip your next car payment
Quick and easy 2-minute preapproval process
Prequalifying does not affect your credit score
Completely free
No additional costs or fees
You may receive a Chapter 13 discharge that lets you keep your vehicle. RefiJet can help you refinance that vehicle, including converting your positive equity (i.e., the car's value above its loan balance) into cash. RefiJet also lets you skip your first three monthly payments, a valuable benefit when money is tight.
Free, no-obligation application
Specializes in auto loans for bankruptcy, bad credit, first-time buyer, and subprime applicants
Affordable payments and no application fees
Same-day approval available
Connects thousands of car buyers with auto financing a day
Car.Loan.com boasts the nation's largest auto dealer network, providing many vehicle financing options for car buyers with imperfect credit. You can complete the short loan request form in a few minutes and receive pre-approval for an auto loan. Then, a participating dealer will contact you to arrange a used or new car loan at a competitive interest rate.
Purchase or refinance a new or used car.
Their lenders have solutions for most credit situations.
Get up to 5 offers from competing lenders!
Complete a simple and secure online form in minutes.
Save on your current or new monthly car payment.
LendingTree is well known for helping car buyers obtain multiple loan offers within minutes. You can quickly complete the website's online form to request a loan, and a down payment will help facilitate the deal. The available loan terms range from one to seven years. Direct lenders on the LendingTree network can complete the process in minutes and fund loans within a day.
Loans for new, used, and refinancing
Queries a national network of lenders
Bad credit OK
Get up to 4 offers in minutes
Receive an online loan certificate or check within 24 hours
myAutoloan.com can quickly find you a direct lender for any kind of auto loan, whether you're interested in new inventory, used vehicles, or refinancing. The easy prequalification process takes only a few minutes. Preapproved consumers should expect up to four loan offers from direct lenders eager to collaborate with subprime borrowers, including those who have emerged from bankruptcy.
Get pre-qualified for an auto loan in 2 minutes — see real terms and actual monthly payments for each vehicle
Pre-qualifying has no impact on your credit score
All our cars are inspected and reconditioned by quality technicians
Pick up your car at one of Carvana's 33 Vending Machines nationwide or have the car delivered to you within 3 days
Reduce your payments by trading in your vehicle
Carvana was one of the first car dealers to offer delivery of a newly purchased vehicle directly to your home. You can select a car online and get instant loan approval from Carvana or a third party. The entire process is straightforward — you can complete the transaction and arrange vehicle delivery in as little as 10 minutes.
Is It Possible to Get a Car Loan After a Bankruptcy?
It is indeed possible to get an auto loan after bankruptcy. A bankruptcy discharge releases you from personal liability for most debts and protects you from collections on discharged debts. The waiting period and other details depend on the bankruptcy chapter you use.
To get a car loan, you need proof that the court has discharged your bankruptcy or approved a reorganization plan. Also, you should expect to pay higher interest rates than borrowers with good credit. 
Car Loans After Chapter 7 Bankruptcy
In Chapter 7 bankruptcy (known as a liquidation bankruptcy), the court takes legal ownership of your nonexempt possessions. It places a temporary stay on most of your current debts (excluding alimony, child support, unpaid taxes, secured liens, and several other items) until it redistributes the proceeds from the liquidation of your property to creditors. Chapter 7 bankruptcy remains on your credit report for up to 10 years.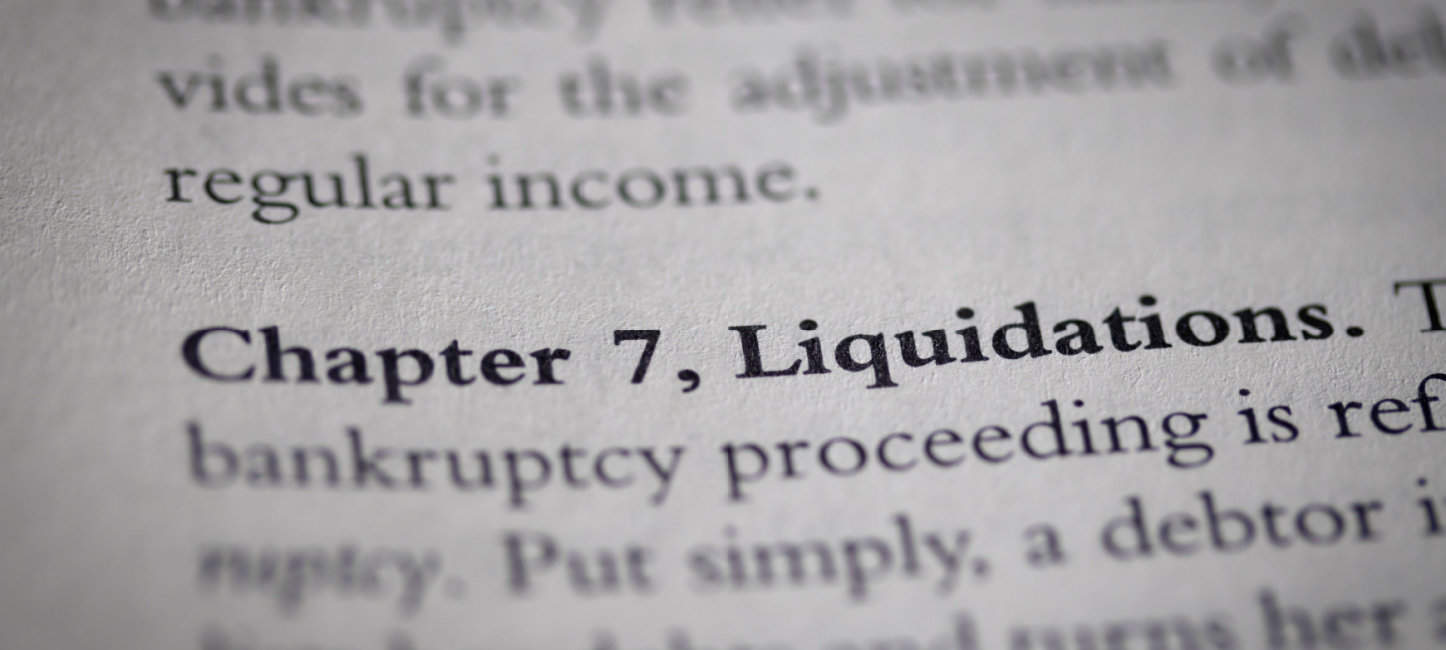 The Bankruptcy Code imposes eligibility requirements to prevent abuse of Chapter 7. For example, if your income exceeds the state median, you must take a means test to qualify for Chapter 7. 
According to the US Courts:
"Abuse is presumed if the debtor's current monthly income over five years, net of certain statutorily allowed expenses and secured debt payments, is not less than the lesser of (i) 25% of the debtor's nonpriority unsecured debt, or $9,075, whichever is greater, or (ii)$15,150."
Individuals declaring bankruptcy through Chapter 7 must receive credit counseling from a court-approved source. The code imposes additional requirements and costs on Chapter 7 filers.
Since cars can secure car loans, Chapter 7 discharge does not cover them. If you've filed for Chapter 7, you likely have not been keeping up with your car payments, and the lender has repossessed your vehicle.
Auto lenders typically require you to wait until the court discharges your bankruptcy, at which point your debts are addressed, and you have a fresh start. Discharge from Chapter 7 can occur a few months after filing. 
Car Loans After Chapter 11 Bankruptcy
Chapter 11 is a reorganization bankruptcy for businesses, including corporations, sole proprietorships, and partnerships. Companies can keep their assets as they reorganize and continue to operate. The court may even allow the company to borrow new money. 
Creditors usually vote on the reorganization plan before the court approves it. Chapter 11 closely resembles Chapter 13, in which the bankruptcy filer is an individual. 
Under Chapter 11, you have up to five years to reorganize your company and repay your creditors before the court discharges your remaining debt. However, small businesses have two additional options (i.e., the small business case and Subchapter V) that can accelerate the process and lead to a faster discharge. 
Business owners may have access to a car loan before the court discharges their Chapter 11 bankruptcy if they can show substantial progress in reorganizing their company.
Car Loans After Chapter 13 Bankruptcy
Chapter 13 bankruptcy is a wage-earner plan for reorganizing debts. With the court's approval, you repay fixed amounts to creditors for an agreed period, typically three to five years, without having to endure liquidation. Chapter 13 remains on your credit report for seven years.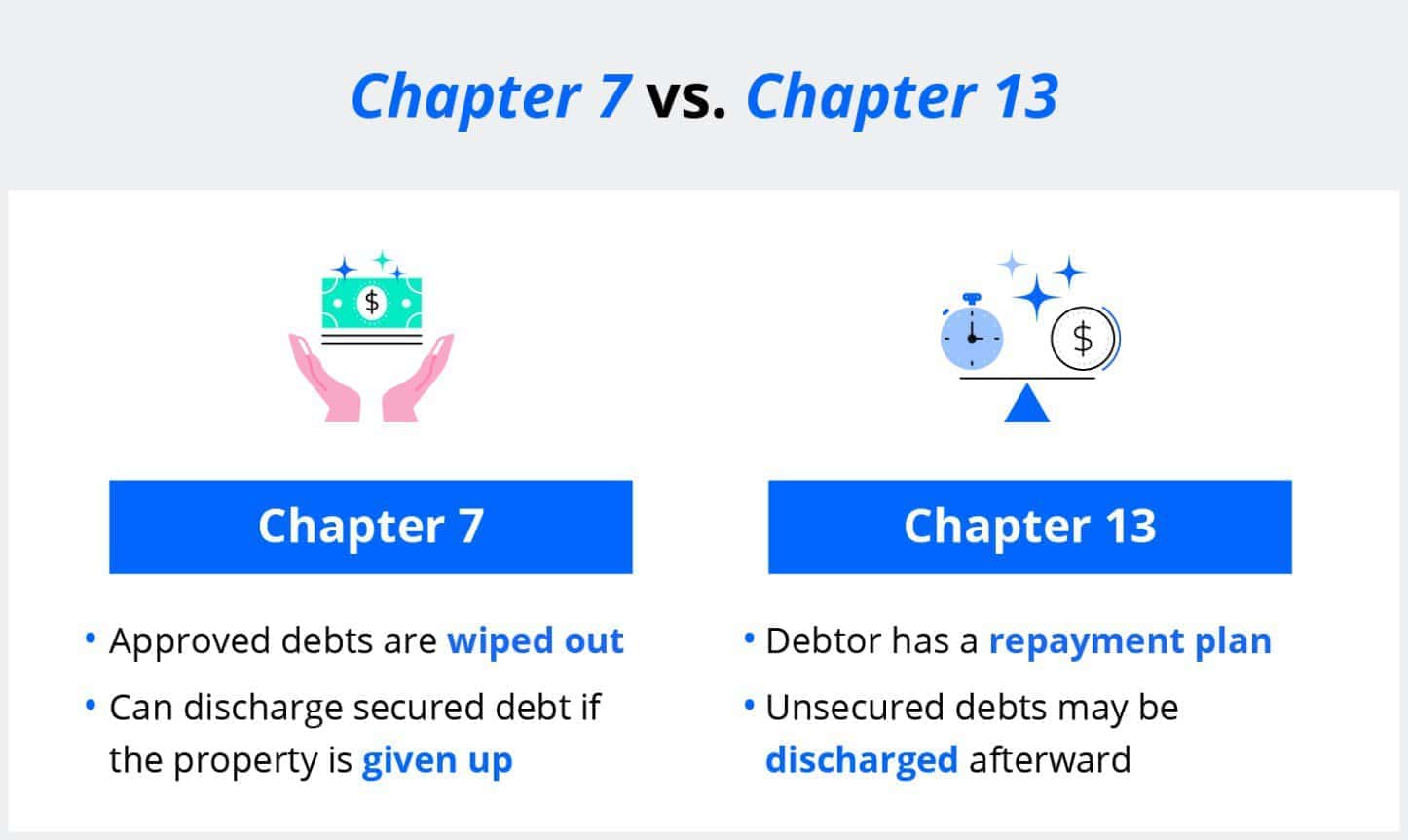 Under Chapter 13, you can keep your secured assets if you continue making timely payments while repaying your debts. As with Chapter 11, you may qualify for a car loan before final discharge if you demonstrate significant progress in repaying your creditors, have a stable income, and receive permission from the court.
How Long After Bankruptcy Should I Wait to Buy a Car?
Some lenders (including those reviewed above) specialize in immediate post-bankruptcy loans if you need a vehicle for employment or other critical activities. 
But waiting six to 12 months following discharge is an excellent way to avoid the highest interest rates. You can improve your approval odds by rebuilding your credit using financial tools such as secured credit cards and credit-builder loans.
After 12 months, you could get a car loan at a moderate APR. Financial stability is a significant factor that affects your loan approval chances.
What Is the Average Car Loan Interest Rate After Bankruptcy?
The interest rate on a car loan depends on a few factors, including the type of bankruptcy filing, your credit score, and whether the car is new or used. If your score is below 560, you should expect to pay up to a 30% interest rate on a car loan.
By waiting a year after Chapter 7 discharge, you may work your credit score into fair territory and reduce your car loan's APR by about half. But expect new car APRs to remain at the highest level one year after entering Chapter 13 reorganization. 
How Can I Improve My Chances of Getting a Post-Bankruptcy Car Loan?
You can take action to increase your odds of obtaining a post-bankruptcy car loan. Here are a few suggestions:
Review Your Credit Reports
Start by checking your credit reports. Once per year, AnnualCreditReport.com allows you to obtain a free copy of your credit report from each major credit bureau — Equifax, Experian, and TransUnion — and review all of them for inaccuracies. 
You can dispute entries that are incorrect, obsolete, or unverifiable by contacting the credit bureaus online, by phone, or in writing:
Experian
TransUnion
Print and mail this form to TransUnion, PO Box 2000, Chester, PA 19022
Phone: 833-395-6941

Equifax
Print and mail this form to Equifax, PO Box 740256, Atlanta, GA 30348
Phone: 866-349-5191
Verifying that your credit reports don't mistakenly include the wrong accounts in your bankruptcy is essential. You can also hire a credit repair company to do the work for you if it seems like a daunting task.
When you hire a credit repair company, you work with a credit professional who helps you identify questionable information on your reports. That information may include credit inquiries, late payments, defaults, debt collections, foreclosures, and bankruptcies.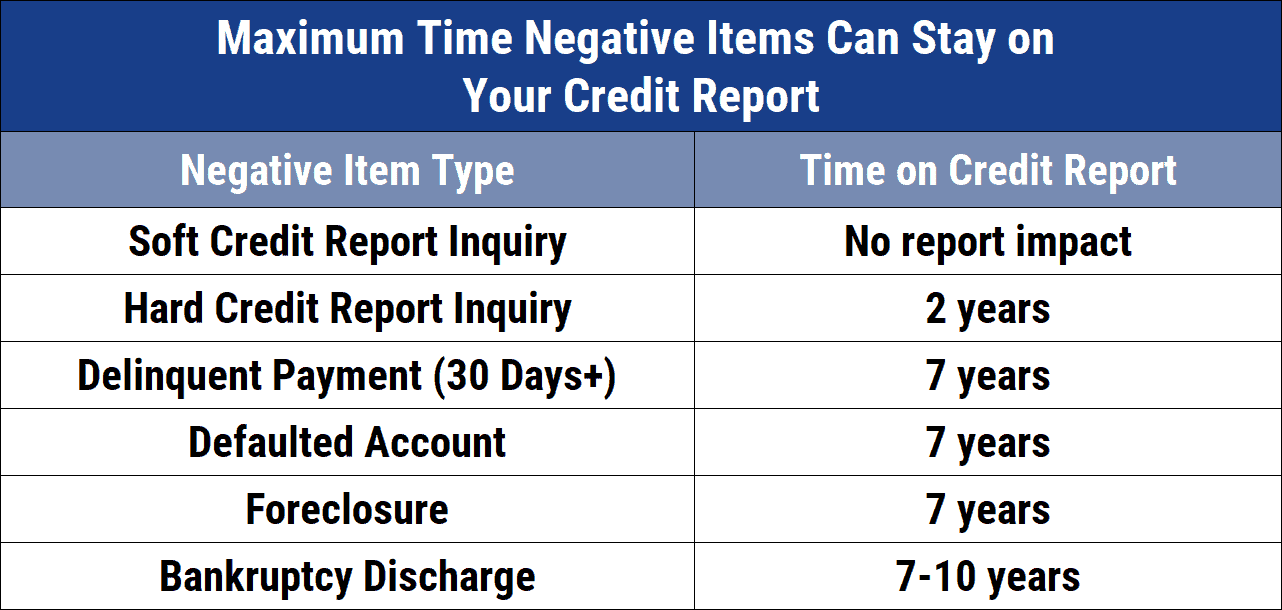 The standard practice is for credit repair companies to recommend a six-month subscription. But you can cut short or extend your subscription to meet your individual requirements. Typical costs range from $20 to $150 per month.
Rebuild Credit
Consistently paying your bills on time will gradually improve your credit score. It may take six months to a year to notice progress, but eventually, you will see an improvement. 
Getting a secured credit card can help you rebuild your credit. Make small purchases and pay off the balance in full each month. Doing so will minimize your credit utilization ratio (i.e., credit used divided by your total credit available), which is an important FICO factor.
Don't accumulate debt that you can't repay promptly. This will worsen your credit score and increase your debt-to-income (DTI) ratio. You will begin rebuilding your credit only through responsible financial behavior. 
Select an Inexpensive Vehicle
You can get an affordable car loan by choosing an inexpensive vehicle. Modern automobiles routinely remain on the road for 20 years or more, so consider getting a used car at a lower price.
You can start by researching used cars with good ratings for reliability. Consumer Reports and other sources routinely publish this information. You can then check market prices and decide if you should purchase from a dealership or a private seller.

Inspect the car before purchase and consider hiring an expert to perform a mechanical inspection. The inspection can reveal hidden problems that help you negotiate a lower price — or save you from buying a lemon. 
Refer to the car's history report from a reliable source such as Carfax or AutoCheck. A test drive can reveal problems with the car's design and performance. For example, you may want to avoid vehicles that lack comfortable seating or smooth shifting.
Make a Large Down Payment
Car sellers love large down payments because the buyer needs to borrow less. An affordable car loan is easier to repay and reduces the risk that the lender will have to repo the vehicle. 
Trading in a vehicle can also help decrease the amount you borrow. As you drive down the loan size, you increase the odds that a lender will finance your car purchase even if you recently emerged from bankruptcy.
Recruit a Cosigner
Cosigners help you overcome the stigma of bankruptcy because they are equally responsible for the monthly payments. The cosigner must have a good credit score and history for this strategy to be effective.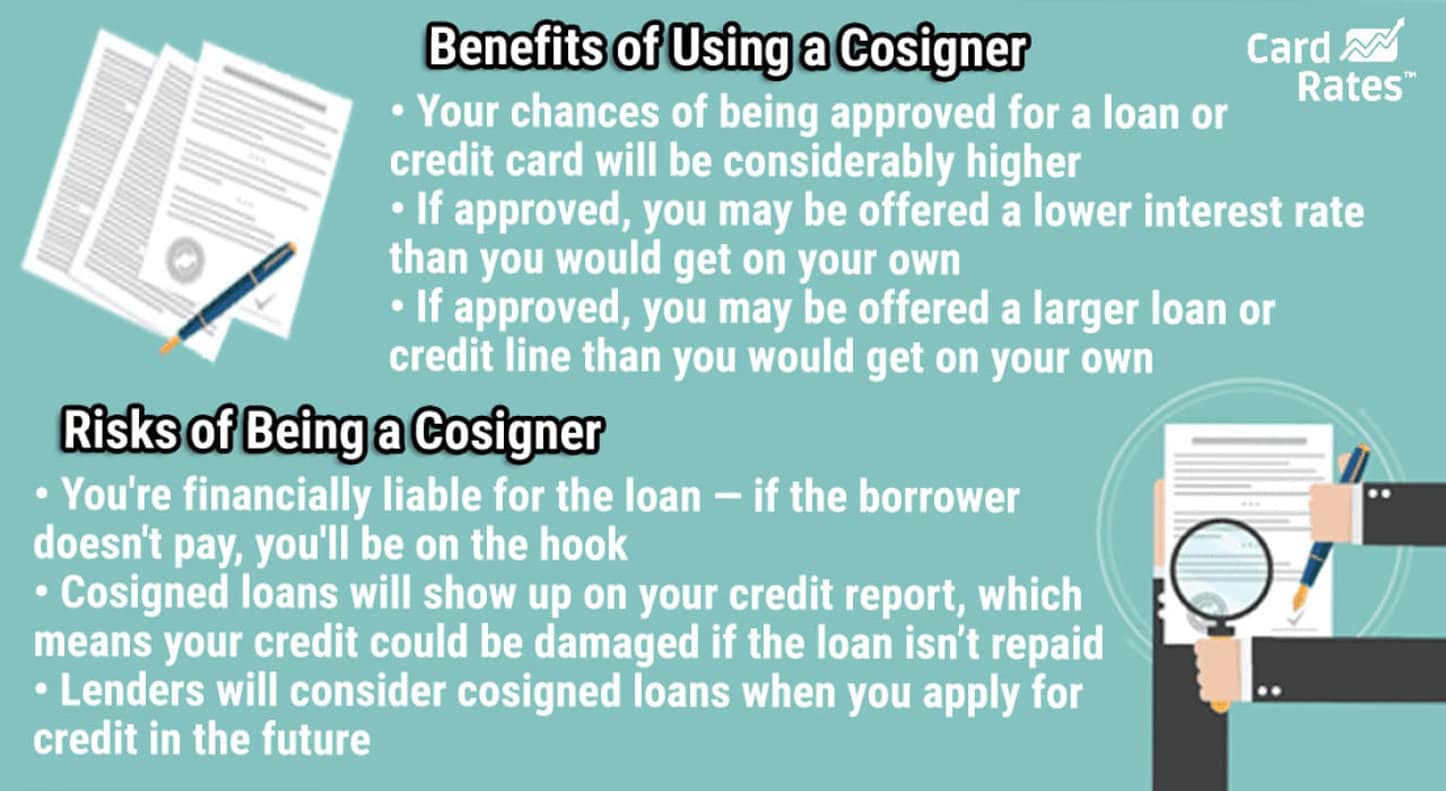 The signer and cosigner share the responsibility for timely payments, and the payment data goes into each person's credit file. The prospect of credit score damage motivates cosigners to make payments when the signer can't. 
Cosigners may have an ownership stake in the car you buy — it depends on how you set up the car's title and registration.
Get Behind the Wheel After Bankruptcy
We don't want you to think bankruptcy makes your financial future look rosy. But it isn't a permanent stain on your credit profile, and individuals who have gone through bankruptcy can recover completely. 
If you want to buy a car after emerging from bankruptcy, consider the lenders we reviewed above. Chances are, at least one can arrange an auto loan to get you back on the road without delay.
Advertiser Disclosure
CardRates.com is a free online resource that offers valuable content and comparison services to users. To keep this resource 100% free, we receive compensation for referrals for many of the offers listed on the site. Along with key review factors, this compensation may impact how and where products appear across CardRates.com (including, for example, the order in which they appear). CardRates.com does not include the entire universe of available offers. Editorial opinions expressed on the site are strictly our own and are not provided, endorsed, or approved by advertisers.