Many consumers find the Reddit platform a valuable source of information about credit cards. Reddit's large community offers diverse opinions on various topics, including how to choose the best credit card for your situation. You can use the subreddit r/CreditCards to add your own comments about credit cards.
To compose this list of Reddit's top recommendations, we've combed through many of the site's posts for advice about credit cards. We also review each recommended card independently. Any of these credit cards should be a welcome addition to your wallet.
Redditors Recommend These Cards
Reddit commentators often provide detailed information to back up their recommendations. We came across very few instances of the profane or hyperbolic language so prevalent on today's social media platforms. The following credit cards received favorable comments from Redditors.
The Bank of America® Customized Cash Rewards credit card targets consumers who want to control where they earn rewards. You select your top-tier rewards from categories that include online shopping, gas, travel, dining, home improvement/furnishings, and drug stores. 
You can revise your category selection monthly or leave your choice in place indefinitely. The card offers good introductory promotions and higher redemption values when you qualify for the Bank of America Preferred Rewards Program.
"If you've got > 100k at BoA then it boosts CC [Customized Cash] Cashback by 75%, which for their cards gives 3-5% CB [cash back] depending on what categories you choose for their customized cash card. If you're looking for a single card it's probably the best answer, especially if you don't travel much."

— Quote: Anomandaris__Rake
"I use the [Customized Cash] 'online shopping' category for gas purchases (via the BP [British Petroleum] app), food purchases & pick ups (via the app), and Amazon. It's great. Plus, there is a built in 2% for grocery stores and wholesale spots. For a no AF [annual fee] card, it's pretty good… Plus, they've been very generous to me with CLIs. [credit limit increases]"

— Quote: MysteriousHedgehog23
The Chase Sapphire Preferred® Card lets you earn a substantial signup bonus when you spend a set amount on purchases during the first three months following account opening. Your reward points increase in value by 25% when you redeem them for travel through Chase Ultimate Rewards. If you upgrade to the Chase Sapphire Reserve®, the point values increase to 50%.
The card provides an annual hotel credit, and you can transfer your points to airline and hotel partners. Other travel benefits include baggage delay insurance, auto rental collision damage waiver, travel delay reimbursement, trip cancellation/interruption insurance, and emergency assistance service.
"The CSP (Chase Sapphire Preferred® Card) makes the most sense for 2 things…1. transfer points from your CFU (Chase Freedom Unlimited®) to CSP for greater redemption value. 2. Get the SUB [signup bonus].

— Quote: HomerCrew
"I have this card and I transferred 60K points to Hyatt and booked with them four nights at two 5-star hotels in Italy, worth almost $3,200 total. Your 60K points can be stretched a long way!!"

— Quote: Routine-Guard9979
The Discover it® Cash Back has a 0% intro APR on new purchases and balance transfer transactions. The regular interest rates apply once the introductory period ends. The card's interest rates compete well against those of similar cards.
The Discover it® Cash Back provides several security safeguards, including online privacy protection and the Freeze it® on/off switch. We consider this to be the best credit card for Year-One rewards because of Discover's Cashback Match.
"What you say implies that anyone can just get a 2% card as their first card, but this isn't the case. There's a reason the Discover IT is the standard recommendation for a first card: it's easy for people with no credit history and low income to get."

— Quote: philosophers_groove
"I'm a big fan of the Discover card, I see it [as] a long term, forever card as there will always be a quarter that the card will be used for, whereas there are cards I've gotten within the last two years that I was super excited for but are now rarely used."

— Quote: Jesse_berger
The Bank of America® Premium Rewards® credit card ranks among the best cards for consumers who want travel benefits and top rewards on eligible purchases. The card offers a signup bonus when you spend the required amount on purchases during the first 90 days after account opening.
The card offers travel statement credits to reimburse you for TSA PreCheck®/Global Entry fees and in-flight incidentals. This premium reward card never charges a foreign transaction fee, and its annual fee is moderate.
"A card for high spending in food delivery & ride-sharing but rewards not centered around travel, for someone with high income. This is honestly perfect for the Bank of America PR [Premium Rewards]."

— Quote: BucsLegend_TomBrady
"I just want to plug about how amazing [Premium Rewards] is if you have platinum honors with BOA. Up to 2.62% cashback on everything and 3.5% on travel and dining, unlimited, if you got 100k asset[s] with BOA. It's doable if you roll [a] retirement/brokerage account to Merrill. It's a fantastic card for people who spend a lot and [don't] want to spend a lot of time optimiz[ing their] cards. I think this is about as close to the perfect card if you can only have one card for life."

— Quote: FareastFFL
The Capital One SavorOne Cash Rewards Credit Card usually offers a signup bonus and a 0% intro APR for new cardmembers. You also get complimentary concierge services, 24-hour travel assistance, and travel accident insurance. You can redeem your rewards for a statement credit, gift card, trips via Capital One Travel, or in several other ways. 
The card provides tiered rewards on dining, grocery, streaming, and entertainment expenses, including amusement and theme park purchases. You earn rewards on all eligible purchases without the bother of quarterly rotating categories.
"I think the Capital One SavorOne is a solid card [with] 3% [cash back] on entertainment and streaming services which are rare categories as well as dining and groceries with no [annual fee] great for people who don't want a lot of cards or deal with rotating categories and spend caps."

— Quote: d3monX
"I built a relationship [with Capital One] first with a Platinum card > upgraded to Quicksilver (they sent an email offering that) > 6 months later they sent me another email saying that I was pre-approved for Savor One. I was approved with [a] 710 credit score… instant approval btw, and they post cash back right after posting the purchases."

— Quote: dealsfully
If you prefer a moderate annual fee (compared to the fee for the American Express Platinum Card), the American Express® Gold Card offers many compelling reasons to own it. You can use the card without a preset spending limit if you pay your entire balance each month. Alternatively, you can spread your payments across multiple months, subject to a credit limit.
Food lovers may hunger for this American Express card because of its generous membership rewards for supermarket and restaurant purchases. You even receive credits for using Grubhub for food delivery. And if you enjoy hotel dining, you can book a stay at The Hotel Collection through American Express Travel to earn an instant bonus.
"I think you'll naturally consume the $10 credits for Uber/Gruhub, that should drop it down to a $10 net AF [annual fee]."

— Quote: GideonWainright
"My [AMEX] Gold SUB [signup bonus] got me to Europe and back in 2019, and my grocery/food spend did it again in 2022. Cash in on the point transfer promotions to the correct airlines and the $250/yr easily pays for itself (for me). Plus the Uber credit and Grubhub credit. [The] Gold card stays."

— Quote: PointsPlayer
Capital One Venture X Rewards Credit Card provides generous rewards, including bonus rewards for travel accommodations made through the Capital One Travel portal. The card offers a signup bonus to help finance your purchases and travel accident insurance that helps to make your trips more secure. 
The card provides 24-hour concierge service through Capital One Travel and doesn't charge foreign transaction fees. You also get cellphone protection and several credits that offset the cost of the annual fee.
"in its current iteration it essentially pays you to carry it, which no other premium credit card can really claim to do as easily as VX [Venture X]."

— Quote: dolphindiver9
"Card definitely pays for itself. This is a no-brainer straightforward card. Highly recommended for someone who at least travels once a year or stays at a hotel / car rental."

— Quote: KPGJ02
How Does a Credit Card Work?
Plastic or metal credit cards are easy to use, and most merchants accept them for purchases. You can tap, swipe or insert your card into a card reader to make a payment. 
Modern credit cards have an embedded computer chip and are contactless — they use near-field communication (NFC) technology for fast and secure transactions without physically contacting a card reader. 
Contactless transactions require a signature or secret PIN for verification. A PIN provides better protection against credit card theft and fraud.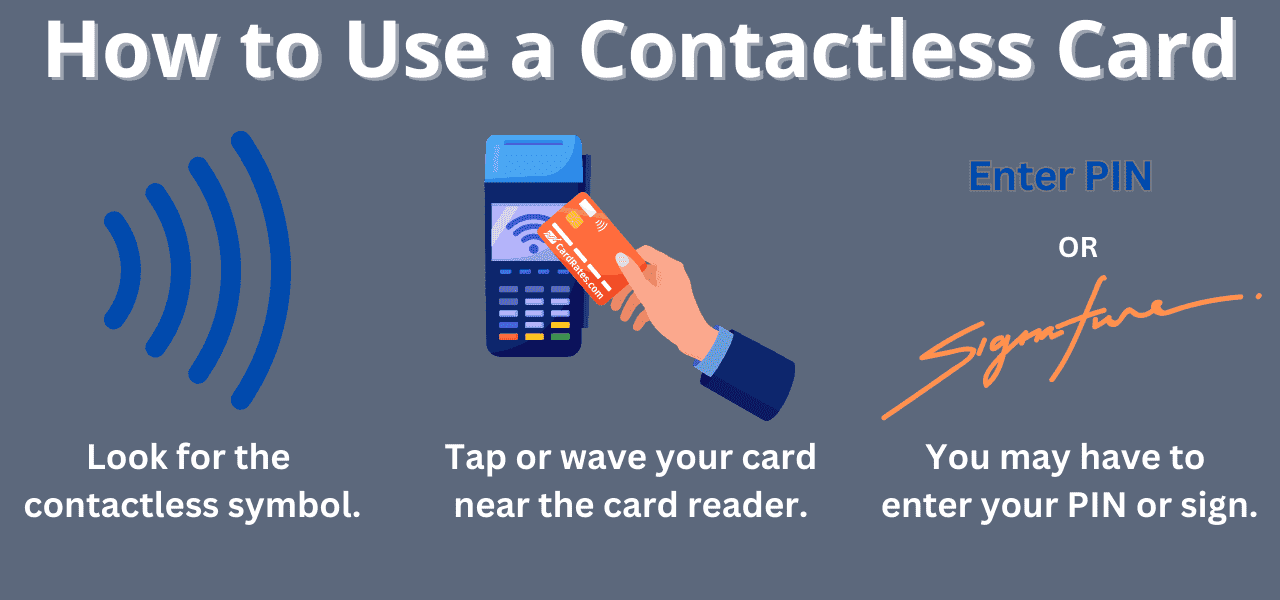 The issuer imprints your credit card with your name, account number, expiration date, and security number. The card chip contains similar information and can keep track of your current credit balance. The card design includes the name of the card, the issuing bank, and the payment network (i.e., Visa, Mastercard, Discover, or American Express). 
Banks and other institutions issue credit cards to consumers as a type of revolving credit facility. The issuers make money by charging interest and fees. Credit cards lend you money every time you use one to make a purchase or take a cash advance.
Most credit cards offer a grace period, which is an interval during which you don't incur interest on your credit card purchases. A grace period begins on the statement date at the end of each billing cycle and continues until your payment is due, typically in 21 to 27 days.

During this interval, you will not incur interest on any purchases you make with the card if you pay your entire balance. The card suspends your grace periods if you carry an unpaid balance past the due date. You must remit the minimum amount (typically about 1% to 3% of your balance) by the due date or face late charges and other penalties.
Without an active grace period, you'll accrue interest daily on your balance until you repay the entire amount. There are no grace periods on cash advances.
Your card's daily periodic rate is its annual percentage rate (APR, typically between 10% and 36%) divided by 360 or 365. Your daily interest equals your average daily balance for the month times your daily periodic rate. Your monthly statement shows your interest charges for the period.
Credit cards also impose various charges, including an annual fee and fees for foreign transactions, late payments, cash advances, and balance transfers. These fees are added to any interest charges you run up.
What most people think of when they use the term credit card is an unsecured card. You don't have to post a deposit to get one. Credit card companies issue these products based on an applicant's credit score and creditworthiness. You will usually receive better terms, a lower APR, and a higher credit limit if you have a good credit history and score.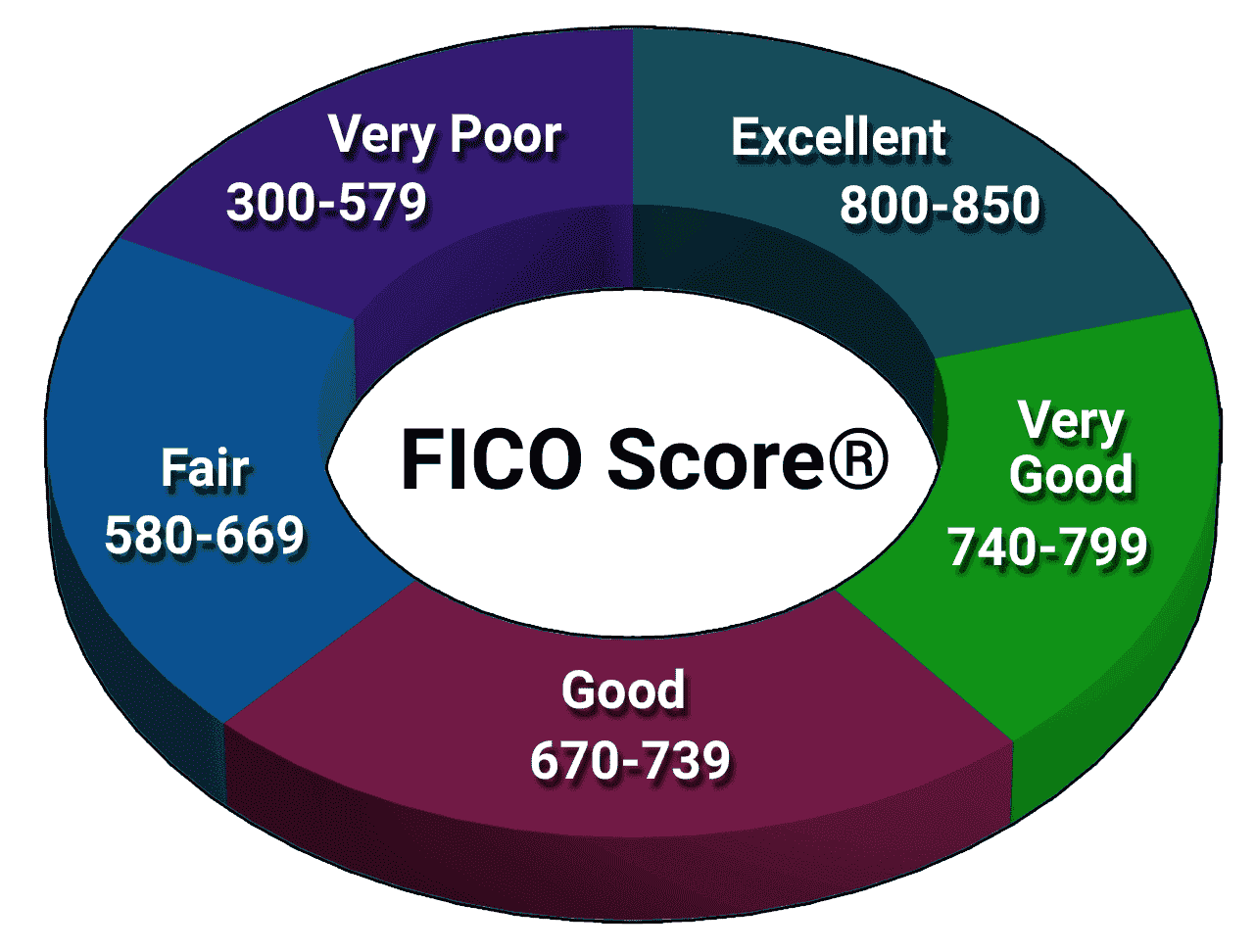 Better-quality credit cards provide membership rewards through bonus points, cash back, and airline miles. Many cards offer signup bonuses, typically worth $200 to $1,000, to new cardmembers who spend a set amount on purchases during an initial period (usually 90 days). 
Cards may also offer new cardmembers a 0% introductory APR on purchases and/or balance transfer transactions for the first six to 21 months following account opening. These promotions allow savvy cardmembers to save money on purchases.
Credit cards for consumers with good to excellent credit usually provide various benefits, including free travel insurance, credits for travel and hotel stays, purchase protection, extended warranties, and access to special deals. Cards with higher annual fees (i.e., $95 and up) typically offer the most generous rewards and benefits.
Secured cards are for consumers with no credit, limited credit, or bad credit. Your spending limit equals the refundable deposit you must make to get the card. In many cases, secured cards are better deals because they charge less and provide better perks than unsecured cards for consumers with poor credit.
How Do I Apply For a Credit Card?
To obtain a credit card, you can apply directly to various issuers, including American Express, Capital One, Chase, Bank of America, Citibank, and Discover. Each issuer offers credit cards with top-notch perks to applicants with good to excellent credit, and some credit card companies provide options for subprime consumers to help them build credit with responsible use.
You can apply for a credit card by submitting your application online, by mail, or over the phone. You must be a US citizen and 18 or older to be eligible for a credit card. 
To apply, you'll need to provide basic information, including your name, contact details, current address, and specific financial data about your income, bank account, housing costs, and debts. Further, you'll need to supply security information, including your Social Security number, date of birth, and perhaps your mother's maiden name.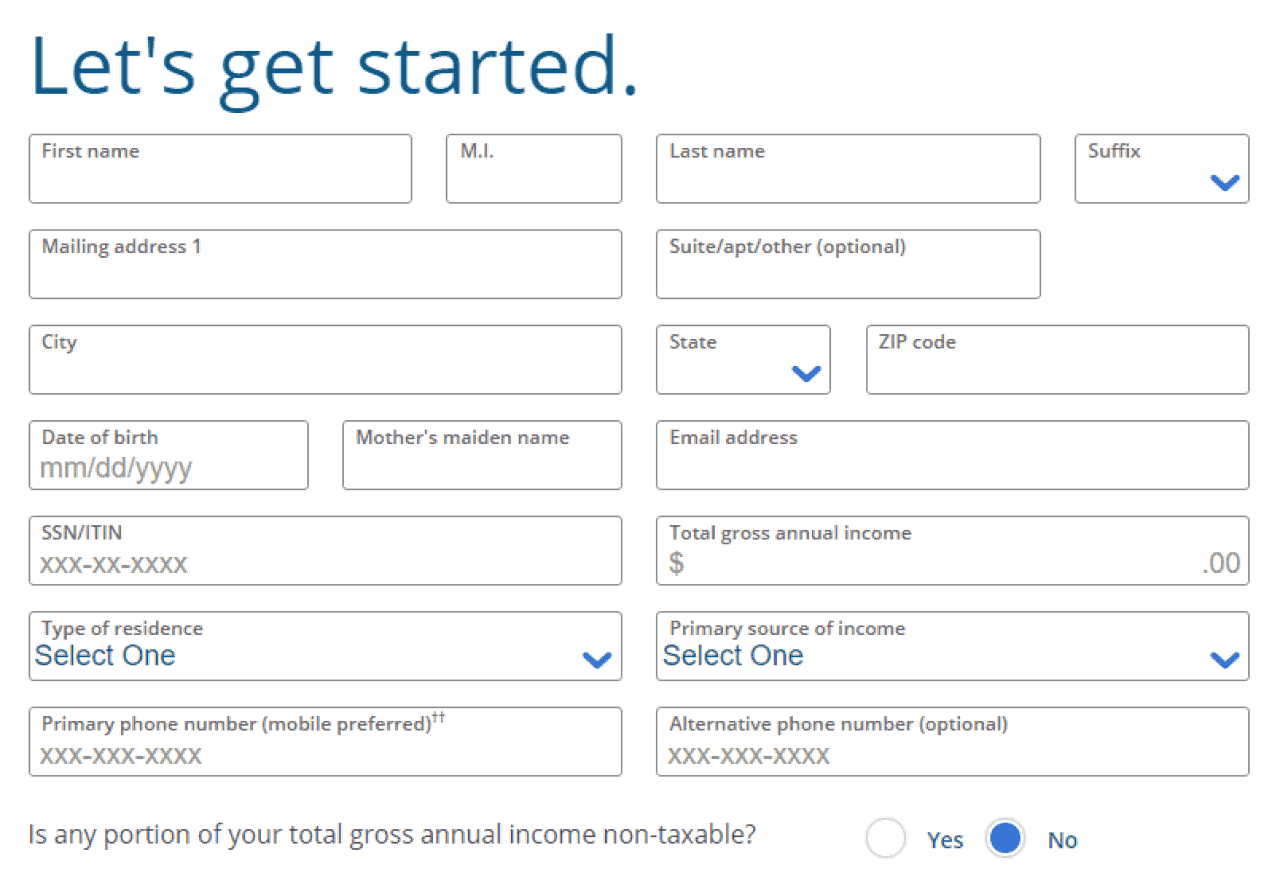 When you apply for a card, you authorize the issuer to do a hard pull of your credit, which may have a small impact on your credit score. You can postpone the credit check by first prequalifying for a credit card. 
The prequalification procedure is essentially the same as for applications, except the issuer doesn't pull your credit at this stage. Prequalification doesn't ensure final approval, but it at least tells you whether approval is possible.
Submitting your application online tends to be the most common method because you can easily compare multiple offers to find the right card for you. You can use our offer tables as a shortcut by clicking the "Apply Now" button to go to each card's official application site.
How Can I Use a Credit Card to Build Credit?
Credit card issuers report your account activity monthly to at least one major credit bureau (TransUnion, Experian, or Equifax). The information they supply includes the card's account number, age, balance, and credit limit. 
Each credit bureau collects this data, records it in its vast database, and uses it to calculate your credit score. 
FICO scores range from 300 (worst credit) to 850 (best credit). Scores below 600 are poor and can limit your access to credit cards and loans. You can build credit by following these suggestions:
Make Purchases: To build credit, you must use your credit card to make purchases. Your purchase activity creates the data the card sends to the credit bureaus each month.
Pay Your Bills on Time: Your payment history comprises 35% of your credit score, the single most significant factor. Timely payments help raise your score, whereas late payments can send your score plunging. You must pay at least the minimum amount due each month, as listed on your credit card statement, along with the payment due date.

Keep Your Balance Low: Your credit utilization ratio (i.e., the credit card credit you currently use divided by your credit limit) is another crucial score factor. A lower CUR helps your score, and you should aim for as low a ratio as possible. A good rule of thumb is below 10%.

Don't Close Old Credit Cards: Older accounts help prove you can manage your credit over the long term. Keep old accounts open to generate a positive impact on your FICO score.

Fix Your Credit Reports: You can get your credit reports for free from AnnualCreditReport.com. Review each credit report and dispute any inaccurate, obsolete, or unverifiable information by contacting the credit bureaus directly. Alternatively, you can hire a credit repair agency to do the work for you. Your credit will improve if you remove derogatory information from a credit report. 
Consider contacting a credit counseling agency if you have trouble paying your credit card bills on time.
What Is the Single Biggest Credit Card Trap?
Minimum payments are the single biggest trap facing credit card owners. The issuers usually set the minimum payment amount at 1% to 3% of your balance. You must pay this amount by the monthly due date to avoid late charges. 
Paying the minimum may occasionally be necessary, but doing so regularly can force you into a debt spiral.
As we detailed earlier, you incur interest daily on balances you haven't paid before the end of the monthly grace period. Credit card interest compounds daily, meaning you will pay interest on interest. This situation can cause your unpaid balance to grow exponentially. 
The longer you pay only the minimum, the longer you repay your balance. In some cases, the repayment period may last years or even decades. In addition, your credit utilization ratio will skyrocket and harm your credit score. 
Finally, large unpaid balances leave less credit available for new purchases or emergencies.
Mounting credit card interest can be insidious. Ignoring the problem can lead to defaults and bankruptcy. 
What Is the 5/24 Credit Card Rule?
Some credit card companies limit how many cards you can own. The Chase 5/24 Rule is the most infamous policy limiting card ownership. If you've opened five or more new bank card accounts (credit or charge cards from any issuer) in the last 24 months, Chase will most likely reject your application for a new Chase credit card even if you otherwise qualify.
Once the 24-month period has elapsed, you can apply for additional Chase credit cards. 
Chase is not alone in limiting credit card ownership. Discover and Capital One won't let you own more than two of their cards. American Express limits ownership to five cards.
Bank of America follows the 2/3/4 Rule, which allows you to get:
Two new cards in 30 days
Three new cards in 12 months
Four new cards in 24 months
The rule applies to Bank of America cards only.
Citi limits card applications as follows:
You can only apply for one card (personal or business) every eight days and no more than two cards in a 65-day window
You can only apply for one business card every 90 days
Wells Fargo includes the following verbiage in their credit card terms and conditions:
"You may not qualify for an additional Wells Fargo credit card if you have opened a Wells Fargo credit card in the last six months." 
There is no indication that Wells Fargo has an overall limit on credit card ownership. The same is true for Barclays.
Is Reddit a Trustworthy Social Site?
A study by the American Press Institute found that Reddit ranked second (behind Linkedin) in trustworthiness, with 22% of respondents saying they "trust news a great deal/a lot" on the Reddit platform. 
The amount of trust you invest in Reddit may depend on several factors, including the following:
User Anonymity: You don't have to reveal your identity to leave a comment on Reddit. Perhaps this frees some contributors from concerns about reprisals. But it also frees some folks to post inaccurate or malicious information. Signed opinions should carry the most weight.
Diverse Opinions: You can read a wide variety of opinions on Reddit. Getting a broad range of viewpoints is good, but you may not be able to distinguish which ideas are the most informed and factual.
Moderation Quality: A good moderator can maintain a high quality of content. But each subreddit has its own moderators, which can lead to uneven quality.

Fact-Checking: It's helpful when Reddit users fact-check each other. But there is no assurance that the information you rely upon has received any verification, so misinformation can easily slip through.

Potential Bias and Manipulation: Any social media platform may have manipulators and trolls pushing a particular agenda. They can be sneaky, so you have to keep on your toes.
In summary, it's fair to say the quality of the information you find on Reddit can range from solid to hot air. But as the statistics show, people trust Reddit more than they do most other social sites.
Always Fact-Check Reddit Recommendations
Reddit offers thousands of opinions about credit cards and is a helpful resource for consumers looking to select their next card. Prudence dictates that you always confirm the information from Reddit by checking with additional sources, including legitimate review websites, including CardRates.com. 
The ultimate method to fact-check Reddit recommendations is to read the published terms and conditions of any credit card you contemplate acquiring.
Advertiser Disclosure
CardRates.com is a free online resource that offers valuable content and comparison services to users. To keep this resource 100% free, we receive compensation for referrals for many of the offers listed on the site. Along with key review factors, this compensation may impact how and where products appear across CardRates.com (including, for example, the order in which they appear). CardRates.com does not include the entire universe of available offers. Editorial opinions expressed on the site are strictly our own and are not provided, endorsed, or approved by advertisers.