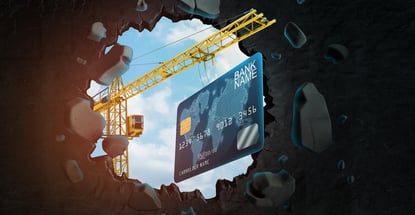 In this article, we review the 10 best starter credit cards to build credit. Using a starter credit card is an efficient way to create and build your credit profile.
Many consumers who've never used credit are candidates for these cards, including students and unbanked millennials. In addition, you can work to rebuild a low credit score by getting a starter credit card and using it responsibly.
These cards are easy to acquire and most offer cash back rewards. Whichever one you choose, resolve to pay your bill on time and limit the amount of available credit you use. By doing so, you can establish yourself as a creditworthy consumer with a good credit score and one who deserves access to loans and additional credit.
Best Overall
Students | Cash Back | Secured
Best Overall Starter Card to Build Credit
The Capital One® Platinum Credit Card is our top choice for credit beginners. It is a no-frills card that is fairly easy to obtain.
It takes only a minute to find out whether you're approved — just fill out a short application form with information about your employment status, annual income, and monthly mortgage/rent.
Pay no annual fee
Be automatically considered for a higher credit line in as little as 6 months
Fraud coverage if your card is lost or stolen
Use online banking to access your account, even from your smartphone, with our mobile app
Check out quickly and securely with a contactless card, without touching a terminal or handing your card to a cashier. Just hover your card over a contactless reader, wait for the confirmation, and you're all set.
Pay by check, online or at a local branch, all with no fee - and pick the monthly due date that works best for you
The card charges no annual fee and provides $0 fraud liability. The minimum credit line is $300, but you may be able to access a higher limit by making your first five monthly payments on time.
Benefits include instant purchase notifications, free access to your credit score, instant card lock/unlock, and suspicious activity alerts.
Best Student Starter Cards to Build Credit
College is a place to experience many new things, from wild to mild. In the latter category is getting your first credit card.
The following three cards are designed to give students access to credit without requiring a credit history or score. They all offer cash back rewards and charge no annual fees.
Earn 1% cash back on all your purchases. Pay on time to boost your cash back to a total of 1.25% for that month
Earn $5 per month for 12 months on Select Streaming Subscriptions when you pay on time. *Exclusions Apply
Enjoy no annual fee and no foreign transaction fees
You can help build your credit with responsible use of a card like this
Pick the monthly due date that works best for you
Be automatically considered for a higher credit line in as little as 6 months
Earn a $200 cash rewards bonus after making at least $1,000 in purchases in the first 90 days of your account opening
Earn 3% cash back in the category of your choice: gas, online shopping, dining, travel, drug stores, or home improvement/furnishings and 2% cash back at grocery stores and wholesale clubs on the first $2,500 in combined choice category/grocery store/wholesale club purchases each quarter, then earn 1%
Unlimited 1% cash back on all other purchases
0% introductory APR on new purchases and balance transfers for 12 billing cycles (3% balance transfer fee applies)
Optional overdraft protection option helps prevent declined purchases, returned checks or other overdrafts when you link your eligible Bank of America® checking account to your credit card. Transfer fees may apply.
$0 annual fee
Earn 25,000 bonus points ($250 value) if you make at least $1,000 in purchases in the first 90 days of account opening
Earn unlimited 1.5 points for every $1 you spend on all purchases everywhere
No blackout dates or restrictions apply, and points never expire
0% introductory APR on new purchases for 12 billing cycles
No foreign transaction fees
$0 annual fee
The two Discover cards offer attractive cash back rewards. We also like the Discover cards for their good-student rewards and free FICO scores.
Journey Student Rewards from Capital One encourages good financial habits by offering a higher cash back rate for the months you pay your bill on time. The card also rewards timely payments during the first five months of ownership by raising your credit limit.
Best Cash Back Starter Cards to Build Credit
The combination of easy acceptance and cash back rewards sets these cards apart, as you often have to choose between one factor or the other. Two of the cards (Capital One QuicksilverOne and Credit One Bank® Visa®) offer a flat cash back rate on all purchases, although the former offers a slightly higher rate.
Earn unlimited 1.5% cash back on every purchase, every day
Earn cash rewards without signing up for rotating categories
Be automatically considered for a higher credit line in as little as 6 months
Monitor your credit profile with the CreditWise® app, free for everyone
$0 fraud liability if your card is ever lost or stolen
No limit to how much cash back you can earn, and cash back doesn't expire for the life of the account
This card is currently not available.

at Credit One'ssecure website
Qualified applicants will receive exclusive benefits such as 1% cash back rewards on all purchases, no annual fee, and a competitive APR. Terms apply.
Manage your account quickly and easily from your mobile device by using the Credit One Bank mobile app.
Use your Apple device to make purchases securely through Apple Pay®. Apple Pay is a registered trademark of Apple, Inc.
Your account is safeguarded against unauthorized charges with Zero Fraud Liability at no additional charge.
Take advantage of free online access to your Experian credit score and credit report summary so you can track the key factors impacting your credit health. Terms apply.
| | | | | |
| --- | --- | --- | --- | --- |
| | | 17.99% to 23.99% Variable | | |
Cash back may be the most useful reward for a wide swath of consumers with no credit histories. Most folks who prefer travel cards that provide mile or point rewards already have credit cards (and credit histories), considering how hard it is to travel without a credit card.
Certainly, cash back cards give you the most flexibility. It's nice to earn cash back when you're buying groceries and gas, as it acts as an automatic discount without the need to clip coupons.
Of course, you'll only truly reap the benefits of cash back — or any credit card rewards — if you pay your total balance off each month. This prevents interest charges that will negate the value of any rewards earned from accruing.
Best Secured Starter Cards to Build Credit
Secured credit cards are among the easiest to obtain as long as you can afford to make the required cash deposit. You should prefer your deposit to be FDIC-insured and earning interest.
No annual fee
Unlike a prepaid card, there is regular reporting to the 3 major credit bureaus
Accepted at millions of locations worldwide
Make the minimum required security deposit and you'll get an initial credit line of $200. Plus, deposit more money before your account opens to get a higher credit line
Access to an authorized bank account is required to make your $49, $99 or $200 refundable security deposit
Be automatically considered for a higher credit line in as little as 6 months with no additional deposit needed
This card is currently not available.

at Capital Bank'ssecure website
No credit check necessary to apply. OpenSky believes in giving an opportunity to everyone.
The refundable* deposit you provide becomes your credit line limit on your Visa card. Choose it yourself, from as low as $200.
Build credit quickly. OpenSky reports to all 3 major credit bureaus.
99% of our customers who started without a credit score earned a credit score record with the credit bureaus in as little as 6 months.
We have a Facebook community of people just like you; there is a forum for shared experiences, and insights from others on our Facebook Fan page. (Search "OpenSky Card" in Facebook.)
OpenSky provides credit tips and a dedicated credit education page on our website to support you along the way.
We like the Secured Mastercard® from Capital One because you may need to only deposit as little as $49 to get the card.
The Discover it® Secured is the only secured card we know of that offers handsome cash back rewards, and you can convert to an unsecured card with responsible use.
The OpenSky® Secured Visa® also requires a minimum deposit of $200, but unlike the other cards, it doesn't require you to have a bank account and you won't have to undergo a credit check for approval.
The OpenSky® Secured Visa® appeals to the millions of unbanked consumers who'd rather not deal with banks. However, it's the only card in the trio that has an annual fee, albeit a small one.
What is the Easiest Credit Card to Get with No Credit?
Secured cards are the easiest to acquire because your cash deposit acts as collateral. However, all the reviewed cards approve applicants with no or scant credit history, so you may not need a secured card unless your credit is already bad.
The size of the security deposit generally determines your credit line. Some cards, like the Secured Mastercard® from Capital One, may allow you to make a deposit that is less than your issued credit line, depending on your credit. This is known as a "partially" or "semi" secured credit card.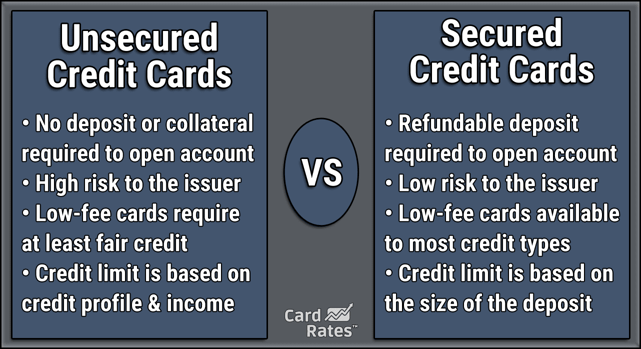 The issuer maintains your deposit in a locked account that covers missed or late payments. This reduces the riskiness of these cards, which enables lenders to offer reasonable APRs and approve applicants with unestablished or bad credit histories.
Most secured cards provide a path to upgrade to an unsecured card if you consistently pay your monthly bill on time. The OpenSky® Secured Visa® doesn't perform credit checks for approval, nor does it require you to have a bank account. That's great for unbanked consumers new to credit cards.
The student credit cards are also easy to get if you're enrolled in a two- or four-year school. You don't need to have a credit history or score, and these cards offer surprisingly generous rewards.
How Do You Get a Credit Card if You Have No Credit?
The 10 cards in this review all give you the opportunity to obtain a credit card even if you have no credit history. But you have additional options that will unlock access to a credit card:
Ask to be an authorized user on another person's credit card. As an authorized user, you can use the card as if it were your own, but you are not obligated to make payments — that honor falls to the primary cardholder. The credit bureaus will record payments on both your and the primary cardholder's credit reports, giving you the opportunity to establish and build your credit through responsible use.
Recruit a cosigner when applying for the card. Doing so means that you and the cosigner jointly own the card. As was the case for authorized users, payments are recorded on the credit reports of both parties. In this case, however, both you and the cosigner are responsible for ensuring the monthly payments are made. Naturally, you'd like to have a cosigner with a good credit score, as this will increase your chances of approval.
Get a credit builder loan. These are offered by many credit unions and some other lenders. With a credit builder loan, you borrow a sum of money that is held in a bank account. You then make payments on the loan that are reported to the credit bureaus. Once you fully repay the loan, the money is released to you — you now have your money back (with interest) and a credit history.
Of course, if you are in a position to do so, you can apply for a mortgage or car loan. This will establish your credit profile and make it easier to get a credit card, assuming you make your payments on time.
What is the Best First-Time Credit Card?
We give top marks to the Capital One® Platinum Credit Card, as it charges no annual fee and most folks with no credit history will qualify.

However, it offers Spartan benefits (no rewards or introductory 0% APR offers) and a limited credit line. Nonetheless, if you want to establish your credit with a minimum of hassles, this card is our recommended choice.
If you happen to be a student, we suggest you get one of the three student credit cards we recommend. All three are easy for students to obtain, charge no annual fees, and offer cash back rewards.
Our favorite is the Discover it® Student Cash Back card. It is very similar to the Discover it® Student chrome card, except for its more generous rewards scheme.

The
Capital One QuicksilverOne Cash Rewards Credit Card
is our recommendation among the cash back cards, due to its ease of approval, unlimited cash back reward rate, and access to higher credit limits through responsible use.
What Credit Score Do You Start with?
If you are new to the world of credit, be aware that the most popular credit scoring system is called FICO and has a range from 300 (worst possible score) to 850 (exceptionally good score). The average FICO score in the U.S. is just over 700.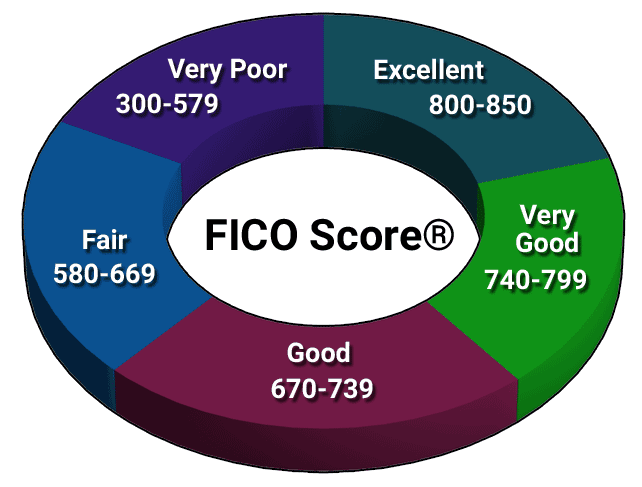 It takes about six months of credit card use or loan repayments to establish a credit score. Actually, you get three credit scores, one from each of the major credit bureaus — Experian, Equifax, and TransUnion.
Your credit card issuer reports your payment activity to one or more of the credit bureaus. Over time, the bureaus receive enough information to formulate a starting score.
Many factors go into that score. If you use your card responsibly, you should expect an average beginning credit score.


Based on the above credit score factors, responsible credit card use entails:
Paying your bill on time, every time, without exception.
Maintaining a credit utilization ratio (i.e., amounts owed / total available credit) below 30%.
Having a mix of credit and loan accounts.
Having a long credit history (i.e., not closing old accounts just because you no longer use them).
Not applying for too many accounts at the same time.
Through continued responsible use, your credit score might climb into the good or excellent range. This usually requires you to maintain several credit accounts of various types.
On the other hand, if your credit habits are sloppy, you can expect your credit score to sink into fair or poor territory. This can raise the interest rate you're charged and limit your access to additional credit.
Is No Credit Worse than Bad Credit?
Having no credit is actually better than having bad credit. With no credit, you have a clean slate. By using your first credit card responsibly, you can establish an average credit score and work your way toward a higher score.
If you already have bad credit, you're in a hole from which you must emerge. That's harder to do, especially if your bad credit is due to one or more derogatory marks on your credit reports.
When you get your first card, you should make sure it reports your payments to one or more credit bureaus — not all cards do. For example, a prepaid card is easy to obtain, but this kind of card doesn't report payment activity.
That's also true of debit cards — except if you are overdrawn and fail to correct the problem quickly, at which point you may be dinged on your credit report. In other words, debit cards can only hurt your credit score.
Other types of accounts may not appear on your credit reports. These include accounts such as rent, cable services, utilities, and water.
However, a free product called Experian Boost automatically incorporates your phone and utility account payments into your Experian credit report, giving your score a modest boost.
Use Your First Card Responsibly to Establish Good Credit
Most folks eventually take the plunge and obtain a credit card. The 10 cards in this review all make it easier to get your first card and thereby establish your credit profile.
Use your first card to establish responsible habits that will help you build a good credit score. A good score can improve your lifestyle by allowing you to make purchases without waiting to save up the cash.
Once you have a good credit score, you can qualify for premium credit cards that offer copious rewards and benefits.
Advertiser Disclosure
CardRates.com is a free online resource that offers valuable content and comparison services to users. To keep this resource 100% free, we receive compensation from many of the offers listed on the site. Along with key review factors, this compensation may impact how and where products appear across the site (including, for example, the order in which they appear). CardRates.com does not include the entire universe of available offers. Editorial opinions expressed on the site are strictly our own and are not provided, endorsed, or approved by advertisers.