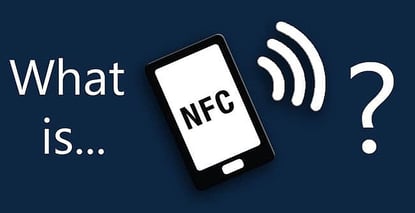 If you've been following the latest headlines in technology or commerce, chances are you've heard of Apple Pay, Google Wallet or Softcard. Probably the most significant feature of the iPhone 6 and iPhone 6 Plus, Apple Pay allows you to use your phone to pay for goods and services in lieu of a physical credit card.
The technology uses what's known as NFC, short-hand for "near field communication." Already 10 years old and counting, you wouldn't exactly call NFC a new development in the fast-paced world of technology, but there are several reasons you'll be hearing more about it in the coming months.
In this article, we'll explore the history and modern-day uses of NFC as it relates to the rapidly changing mobile payments industry. You'll learn why this technology may soon make your physical credit cards obsolete.
I spoke with Randy Vanderhoof, executive director of the Smart Card Alliance, a not-for-profit industry association dedicated to raising awareness of and accelerating the adoption of secure chip technology.
A brief history of NFC
Near field communication is actually the little brother of RFID, or radio-frequency identification, which over the years has been used for a wide array of scenarios, such as tracking devices in pets and anti-theft tags in retail merchandise.
NFC inside a phone uses the same radio frequency to communicate with a payment terminal as do some contactless credit cards developed by Visa (PayWave), MasterCard (PassPass) and American Express (ExpressPay).
Although the patent for RFID dates back to 1983, the term "near field communication" as we know it today didn't appear until 2002 when Philips and Sony agreed to develop NFC together. In addition to operating over a much shorter range, this new technology would be able to handle much more complex communications between devices.
Some years later, mobile phone companies began implementing the emerging technology in the products, beginning with the Nokia 6131, the world's first mobile phone with built-in NFC technology. Over the years, more and more phone companies implemented NFC in their devices for simple data transfer, bluetooth initiation and similar functions.
While developed nations in Europe and East Asia have been using NFC for commerce purposes for a while, adoption in the U.S. has been relatively muted up to this point.
"Contactless payment cards were invented in the United States," Vanderhoof said. "But consumers weren't particularly enamored with it because, in some cases, they weren't aware the technology existed within the card and there weren't many retail locations where they could use the contactless technology."
However, that will all be changing very soon. Visa and Mastercard set October 2015 as the deadline for merchants to include new point-of-sale (POS) systems that allow customers to use EMV chip-enabled cards. After October 2015, merchants will be held liable for any fraud that occurs on devices lacking EMV technology.
"Now that the U.S. market is upgrading its entire merchant payments acceptance structure in support of EMV chip cards, most of the terminals that are being installed to support EMV chip cards have the NFC capability built into them as well," Vanderhoof said. "We're going to see many more retail locations that are going to be able to accept NFC through either mobile phones or contact-less cards."
"We're going to see many more retail locations that are going to be able to accept NFC through either mobile phones or contactless cards."
All new iPhones (6 and up) and a majority of new Android phones have NFC technology in place and already have their own mobile payment systems in place to meet the demand: Apple Pay for the iPhone and Google Wallet and Softcard for the Android devices.
Thinking about opening a credit card of your own? Check out our hand-picked list of 2014's best.
How NFC works
You take out your phone and activate your mobile wallet functionality (which varies depending on whether you're using an Android or iPhone) and then place your phone near the POS' NFC receiver.
Your phone's app will activate the NFC process, causing the chip to emit a weak electromagnetic field. This makes your phone the active device in the transaction, while the POS receiver acts as a passive receiver, decoding the electromagnetic waves and then sending the transaction information to the appropriate parties involved (banks, retailers, etc.)
"The application for payments on a mobile phone requires a much more secure way of handling the payment data than the current wireless technologies like WiFi and Bluetooth provide," Vanderhoof said. "One of the security features of NFC is that the information can only be read from a very short distance, 10 centimeters or roughly one inch from the device to the reader. This prevents the transmission of the payment data from being available to nearby people or passing by a payment terminal and inadvertently having your payment information read from your mobile phone."
Once the transaction is complete (over the course of a few seconds), you will be the happy new owner of a delicious sandwich. And just like physical credit cards, you'll rack up reward points and any other perks you might have through a creditor. Be sure to add a credit card with gifts and rewards to your mobile wallet if you haven't already.
"The application on the phone that uses the NFC radio for payments utilizes the same data elements that contactless, or RF-enabled, payment cards use," Vanderhoof said. "The phone is working with the same frequency and same data-transmission format that the cards are using."
It also should be noted NFC only works between one active device and one passive device at any given moment, so you can rest assured your data is being sent to only one location whenever you use NFC for transactions.
Possible security issues with NFC
Through skimming, traditional credit cards make it notoriously easy for criminals to gather all of the data they need to use your card elsewhere. While experts generally agree NFC is much, much safer than traditional credit cards, many consumers still have security concerns, considering the increasing frequency of data breaches in major banks and retailers.
Researchers Ernst Haselsteiner and Klemens Breitfuß, of Philips Semiconductors, published a white paper detailing possible security concerns when it comes to NFC. For example, they noticed possible issues when it comes to eavesdropping.
"When a device is sending data in active mode, eavesdropping can be done up to a distance of about 10 meters, whereas when the sending device is in passive mode, his distance is significantly reduced to about 1 meters," they write.
However, when it comes to mobile payments over systems like Google Wallet or Apple Pay, the data contains a one-time dynamic code, called a cryptogram, so any eavesdropper would not be able to use the same transaction data to make a second transaction. In short, there is no value stealing the data.
A tech-savvy criminal may be able to gather sensitive financial data from the device itself. This, of course, is possible whether or not your device is NFC-enabled.
"Consumers should be protective of their phones just like they would be with their wallets and purses," Vanderhoof said. "The manufacturers and the credit card companies that are working with the manufacturers and mobile networks are following the strict payment security rules that are in place today for other cards and payment options. Consumers should be aware that paying with a mobile device is safe and that their payment data is protected from any fraudulent transactions that might occur just like they are when their credit cards and debit cards are used in a way they don't authorize."
Photo credits: mobiltarca.com, creditcardchaser.com, gsmarena.com, gilsmethod.com
Advertiser Disclosure
CardRates.com is a free online resource that offers valuable content and comparison services to users. To keep this resource 100% free, we receive compensation for referrals for many of the offers listed on the site. Along with key review factors, this compensation may impact how and where products appear across CardRates.com (including, for example, the order in which they appear). CardRates.com does not include the entire universe of available offers. Editorial opinions expressed on the site are strictly our own and are not provided, endorsed, or approved by advertisers.