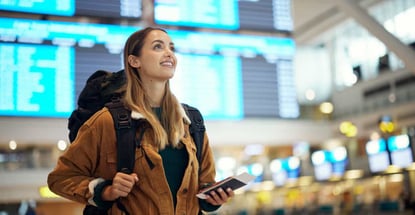 Maybe you're entirely new to credit cards. Or perhaps you've never owned a travel credit card. Wherever your starting point, you're now ready to get your first credit card that an issuer specifically crafted for travelers. Wonderful! You are about to take your first step into a larger world (apologies to Obi-Wan).
Travel cards come in several flavors. You can get travel cards that reward you with points or miles, cards for students, and even cards for folks who regularly rely on ridesharing services. 
Some travel cards offer a flat rewards rate, while others serve up their rewards in multiple tiers. No matter the type, we've got it all covered. 
So read the article, acquire your card, pack your bags, and off you go. Bon voyage!
Best Overall Travel Cards For Beginners
These two cards do it all, travel-wise. They are the best all-around travel cards for beginners because they offer excellent rewards and benefits without annual fees. 
Chase Freedom Unlimited® provides multiple reward tiers on eligible purchases without an annual fee. You earn the maximum bonus point rate when you book travel through Chase. If you get a Chase Sapphire card later, you can transfer your Freedom card points to your new card and get 25% or 50% more value when you redeem them for travel via Chase Ultimate Rewards.
You can redeem your reward points for statement credits, cash back, gift cards, travel, or purchases through Pay with Points. This rewards card provides extended warranties, $0 liability protection, auto rental collision damage waiver, trip insurance, and eligible purchase protection. We'd prefer it if this card did not charge a foreign transaction fee, but it does. 
The Discover it® Miles lets you earn miles on every dollar you spend on eligible purchases. The rewards rate is the same no matter what you buy, so you needn't concern yourself with different rates for different merchants. Discover never charges foreign transaction fees, which means you'll have more money to pay for that Swiss cuckoo clock or Mongolian yak ride. 
The card's Miles-for-Miles Match doubles new cardmembers' rewards at the end of the first year for all the miles they posted during that year. You can redeem your miles for cash, statement credits, PayPal payments, and Amazon.com purchases. The card's free credit scorecard provides you with your FICO score, the number of recent inquiries, and more helpful information.
Best Miles Cards For Beginners
This pair from Capital One offer general-purpose miles you can redeem in numerous ways. Both offer tiered rewards, and you can choose between a moderate annual fee or none at all.
It pays to book your rental cars and hotel stays through Capital One Travel with your Capital One Venture Rewards Credit Card. That's how you'll earn top rewards, but the high, flat rewards rate on all other eligible purchases is none too shabby. The annual fee helps the issuer cover travel credits and airport lounge access, including Capital One Lounges and the Priority Pass Lounge Network.
The card gives you Hertz Five Star status, so you can skip the rental counter and choose from a wider car selection. You also get travel accident insurance, auto rental collision damage waiver, extended warranties, instant card lock, and no foreign transaction fee. Capital One Eno provides you with automatic account alerts and access to virtual card numbers.
The Capital One VentureOne Rewards Credit Card doesn't charge annual or foreign transaction fees. It delivers plenty of value, starting with its signup bonus and introductory 0% APR promotions for purchases and balance transfers.
You get bonus miles for your hotel and rental car bookings through Capital One Travel and can reap an average savings of 15% on flights when you use the travel agency's price prediction service. You also get a price watch, price drop protection, a price match guarantee, and, for a small fee, the right to change a flight after you book.
Best Points Cards For Beginners
Points are a versatile type of reward. You can redeem them for cash, purchases, and gift cards. These two cards provide valuable points and benefits any beginner will love.
You can use the Bank of America® Travel Rewards credit card to make a travel purchase with any airline, hotel, or provider you choose, then use your rewards for a statement credit toward those purchases. 
This travel rewards card does not charge annual or foreign transaction fees. It provides statement credits to reimburse you for airline incidentals and Global Entry or TSA PreCheck fees.
The Chase Sapphire Preferred® Card offers a lot of perks for its moderate annual fee. For example, its points are worth 25% more when you redeem them for travel through the Chase Ultimate Rewards website. 
You also get a generous signup bonus, no foreign transaction fees, baggage/trip delay insurance, 1:1 point transfers to travel partners, and an annual credit for hotel stays you book through Chase.
Best Student Travel Cards
Ah, to be a student again, preparing for my first international flight. The great thing about student credit cards is that you typically don't need a credit history to get one. If travel is on the curriculum, these two are perfect starter cards.
The Capital One Quicksilver Student Cash Rewards Credit Card doesn't charge annual or foreign transaction fees. It provides students with flat cash back rewards and an easy-to-achieve signup bonus. 
The card charges a late payment fee but no penalty APR when you miss a payment deadline. You can redeem your rewards via check, a statement credit, or a gift card. You also can use your rewards to pay for eligible recent purchases.
The Bank of America® Travel Rewards credit card for Students offers most of the benefits of its non-student twin, including point rewards, a signup bonus, and a 0% intro APR on eligible purchase and balance transfer transactions.
You can redeem your travel points for cash, gift cards, or statement credits that offset travel and dining purchases. Opt into the FICO Score Program to receive your credit score, the key factors that affect your score, and other information to help you keep your credit healthy.
Best Rideshare Cards For Beginners
When you don't have easy access to public transportation and driving isn't an option, a rideshare service is the most convenient way to travel locally. In fact, Uber and its competitors have all but replaced conventional taxicabs in many cities and towns. 
These cards provide bonus rewards when you use them to pay for Uber and Uber Eats. The American Express card also covers other ridesharing services and transportation options.
The Capital One Quicksilver Cash Rewards Credit Card offers up to six months of complimentary Uber One membership statement credits through November 14, 2024. Benefits include an unlimited $0 Delivery Fee on eligible food, groceries, and more on Uber Eats, up to 10% off qualified orders with Uber Eats, and member pricing and top-rated drivers on Uber.
You can cancel your Uber One membership once the six-month period ends. Uber will charge your card for the monthly membership fee if you decide to continue.
The Blue Cash Preferred® Card from American Express offers bonus cash back on rideshare services (e.g., Uber, Lyft, etc.) and other forms of transportation and related expenses, including taxis, ferries, parking, tolls, trains, subways, and buses. The benefit does not cover airfare, car rentals, and cruises.
You can redeem your membership rewards as a statement credit. This card is one of our regularly top-ranked American Express cards, and not just for beginners.
Best Travel Cards For Beginners With Bad Credit
The following cards provide travel perks to consumers with bad, limited, or no credit. They are secured credit cards that require you to pay a refundable deposit equal to your credit limit. Secured cards typically offer better rewards and benefits than those from unsecured cards for bad credit.
The Discover it® Secured Credit Card pays bonus cash back on purchases in the travel-related categories of gas stations and restaurants. It offers an unlimited Cashback Match on all the cash back you earn by the end of your first year after account opening. The card doesn't charge annual or foreign transaction fees.
This secured card provides the Freeze it® on/off switch to prevent new transactions if you misplace it. The card will regularly remove your personal information from select people-search websites that could sell your data.
The U.S. Bank Cash+® Secured Visa® Card pays bonus cash back on travel you book directly through the bank's reward travel center. The card monitors your activity and regularly reports your card status to the three major credit bureaus.
The card provides ID Navigator from Norton LifeLock to inform you of identity threats. As you build credit, you may automatically graduate to the U.S. Bank Cash+® Visa Signature Card. The bank will refund your security deposit after you receive the upgrade. 
10 Tips For Maximizing Your Travel Credit Card
Here are some tips to help you make the most of your travel credit card:
Select the right card: Research and compare your different options before you apply for a travel credit card. Look for cards that offer the rewards and benefits you are most likely to use, be they airline miles, hotel points, or flexible travel credits.
Signup bonuses: Many travel credit cards offer signup bonuses when you meet certain spending requirements within a specific time frame. Choose a card with a spending goal you can achieve.
Earn and maximize rewards: Travel cards offer bonus reward rates for specific categories, including travel, dining, and gas stations. Focus your spending on those categories to earn the most rewards. 
Use bonus spending categories: Take advantage of bonus spending categories to earn extra rewards. For example, some cards offer bonus points when you book flights through the issuer's travel portal.
Redeem wisely: Research the redemption options available from your travel credit card. Some cards let you transfer your points or miles to travel partners' loyalty programs. Use your points during peak travel seasons or for high-priced flights or hotel stays. Be aware that many co-branded travel cards do not let you redeem your miles for cash.
Take advantage of travel perks: Better travel credit cards provide additional benefits, including free airport lounge access, travel insurance, hotel upgrades, and concierge services. Use these perks whenever possible to save money on your trips.
Avoid unnecessary fees: Evaluate whether a card's benefits and rewards outweigh its costs. If possible, choose a card that doesn't impose annual or foreign transaction fees.
Pay your balance in full: Doing so every month lets you avoid interest charges. This way, you can enjoy the card's rewards and benefits without new debt.
Stay updated: Keep an eye on your credit card's reward program updates, new promotions, and any changes to the terms and conditions. 
Combine cards for increased benefits: Consider combining multiple travel credit cards to maximize rewards and benefits. For example, one card may offer generous rewards on flights, while another may provide great hotel benefits. 
When you concentrate on one card with a rewards structure that best matches your spending, you can meet your travel goals much faster and benefit most from your purchasing power.
What Is a Travel Credit Card?
A travel card provides bonus rewards and benefits to travelers. These perks may extend to airline flights, hotel stays, car rentals, cruises, and other travel-related purchases.
Travel cards offer rewards in the form of points or miles. Points are versatile because you can redeem them for cash or travel-related expenses. Some let you apply your points retroactively to pay for recent trips. 
Miles can be general-purpose or part of an airline's frequent flyer program. General purpose miles are really just points. You can earn and use them for any covered travel expenses or cash them in.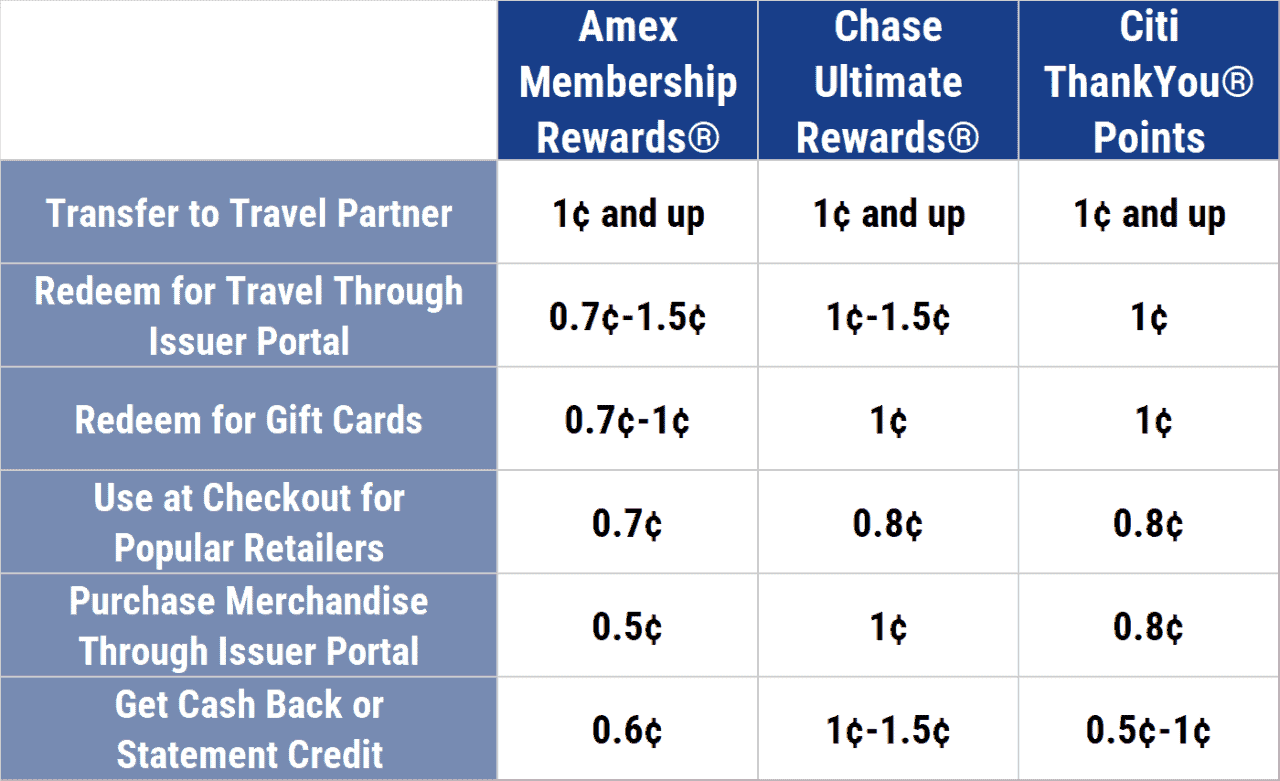 Co-branded travel cards let you earn bonus miles for purchases from the issuer. These may include airline flights, hotel stays, and car rentals. The miles are the same as those you earn from the issuers' loyalty programs. In most cases, you cannot exchange the miles for cash. 
Many travel cards don't charge annual or foreign transaction fees. They may provide some travel-related benefits, including accident insurance and rental car collision damage waivers. 
Travel cards with moderate or high yearly fees offer excellent benefits that may include free access to airport lounges, hotel room upgrades, priority boarding, and annual travel credits.
How Do I Qualify For a Travel Card?
You must be at least 18 years old to get your credit card. Individuals under 21 must demonstrate they can afford the card's monthly payments. Travel cards usually require good credit (i.e., FICO scores of 670 or higher), although secured credit cards waive this requirement.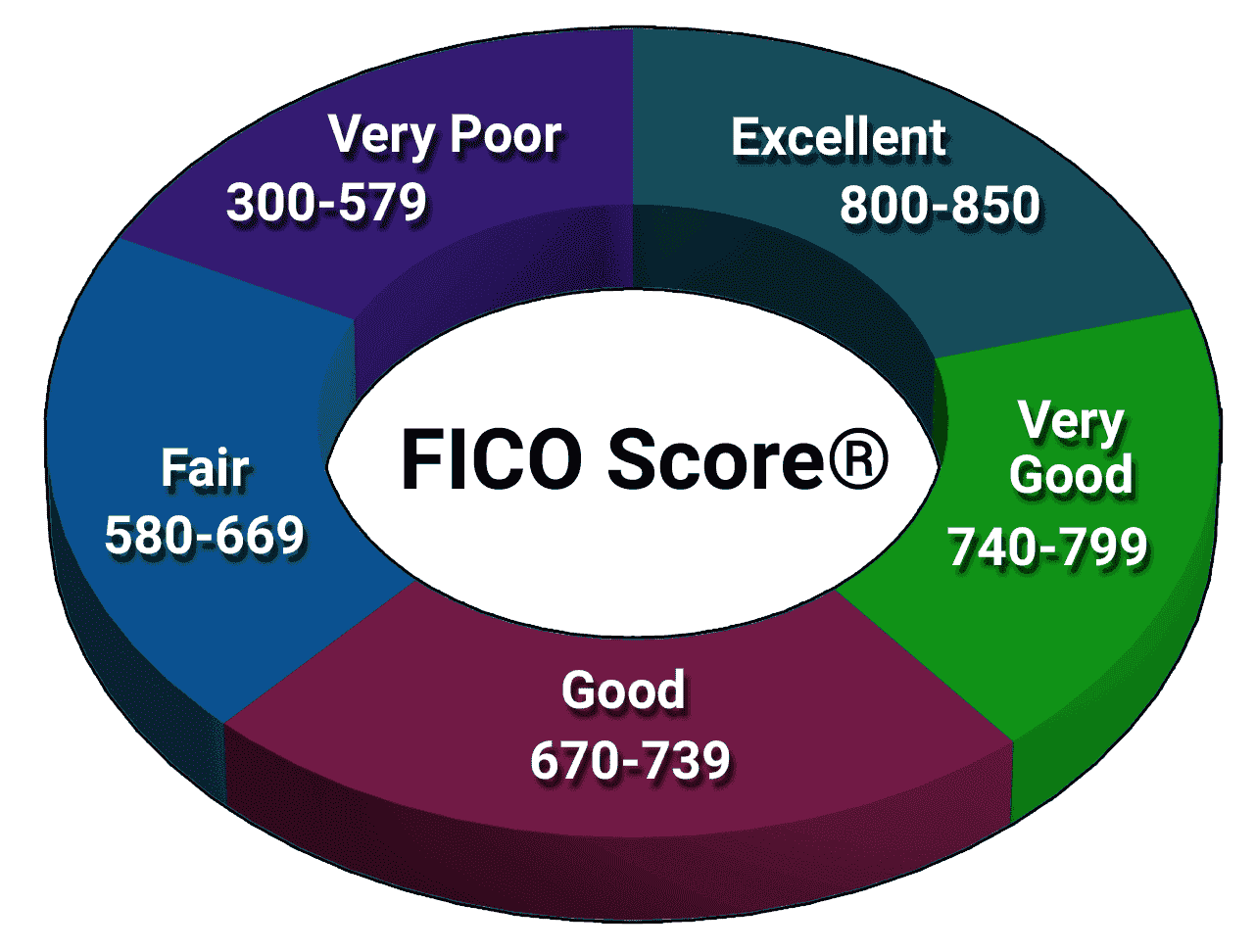 Travel-card issuers check your credit history for signs of risk — late payments, collections, account write-offs, bankruptcies, etc. These demerits probably don't apply to you if you are new to credit but may be relevant if you've previously borrowed money from a lender or creditor.
Income is a factor because credit card companies want to know you can pay your bills on time. They look at your debt-to-income (DTI) ratio to estimate how much money you can spend after you pay your debts and general household expenses (i.e., rent or mortgage payments).
Issuers may be more likely to approve your card application if you already have a relationship (a good one!) with them. For example, a bank may check to see if you have a checking account with a clean payment record.
Finally, card issuers attempt to validate the application information you submit. They will not issue you a card if they cannot verify your identity. Other discrepancies may require days or weeks to resolve.
Should I Pay an Annual Fee For a Travel Card?
There is certainly no need to pay an annual fee for a travel card, as many no-fee cards offer good rewards and benefits. Consider a card with an annual fee if you desire premium benefits such as airport lounge access or concierge service.
Other factors to consider include how frequently you travel, how quickly the card's rewards and benefits will reimburse you for the annual fee, and what no-fee alternatives are available.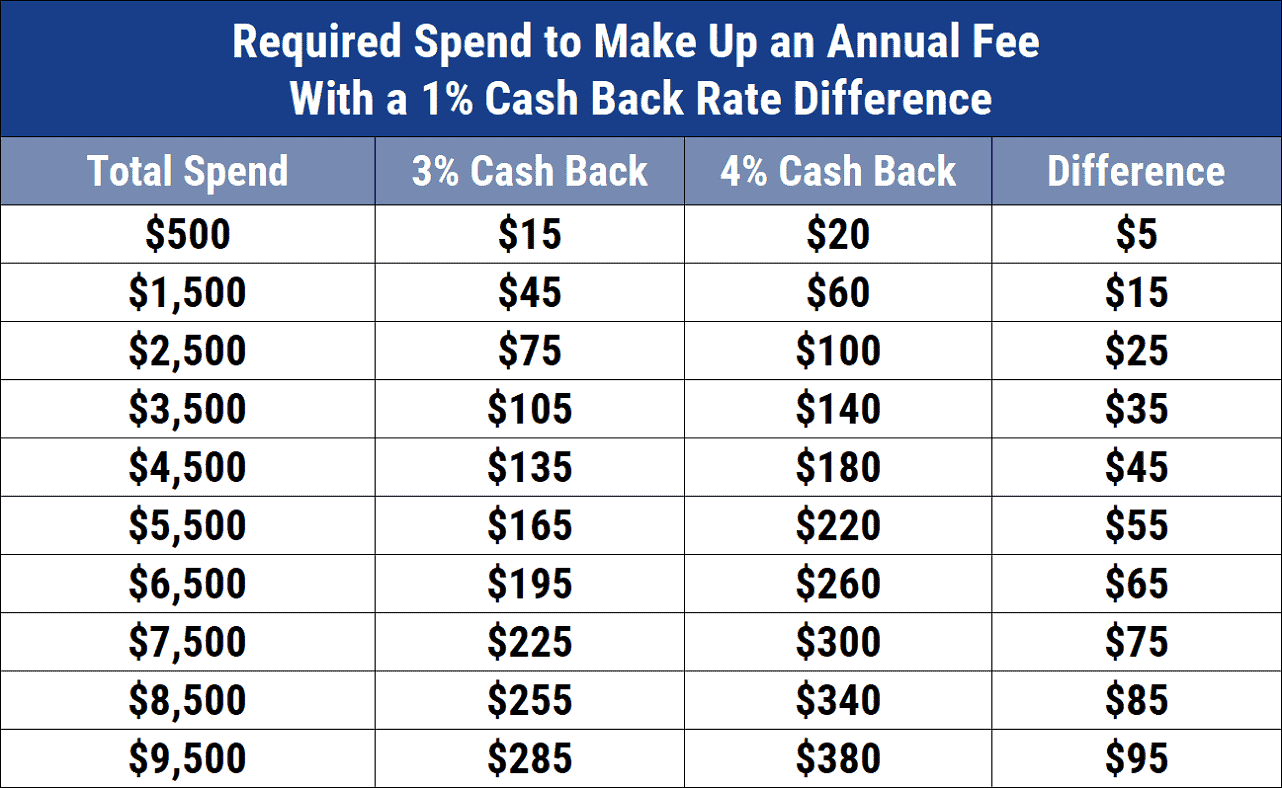 Lastly, review the financial implications of credit card ownership and whether you can comfortably afford a yearly fee.
Can Students Qualify For Travel Credit Cards?
Yes, several issuers offer travel credit cards exclusively for students. Typically, you must be enrolled at least half-time at an undergraduate college or trade school. Most issuers don't require students to have a credit history.
Alternatively, students can apply for a secured travel card if they have poor credit. The security deposit allows the issuer to overlook an applicant's credit problems. 
Students can become authorized users of their parent's credit cards (if the parents agree). Authorized users can use the card to make purchases and pay bills as if they were the owners, although some cards let the owner set spending limits. 
In an interesting quirk, authorized users are not legally responsible for paying their credit card bills — that duty falls to the cardowner. But timely payments will build credit for the authorized user and the cardowner. The reverse is true for missed payments.
Which Is the Best Card to Use While Traveling?
Your best travel card depends on various factors, including your travel destination, the perks you want (e.g., signup bonuses, lounge access, travel insurance, etc.), and your spending habits. 
That said, if you can afford the annual fees, we like the Sapphire cards from Chase Bank. They provide excellent travel benefits, notably extensive insurance coverage. 
Chase Sapphire Preferred® Card is more affordable and offers many of the goodies you get from the costlier Chase Sapphire Reserve®. The latter provides unlimited lounge access and enough rewards, credits, and discounts to repay the annual fee and then some.
The Discover it® Miles is an excellent choice if you want a travel card with no annual fee. New cardmembers get the first-year Miles-for-Miles Match, a potentially far more lucrative signup bonus than the usual three-month promotion.
All the reviewed cards are strong contenders for a prominent spot in your wallet. Frankly, you can't go wrong with any of them.
Get Your First Credit Card For Travel
Travel is both exciting and stressful. The right credit card can reduce some of the stress and save you money to boot. When you choose your first travel card carefully, you'll get a card with the cost/benefit mix that best suits your needs (and your budget). 
Most importantly, pay your credit card bill on time each month to build or maintain a good credit score. If possible, pay the entire monthly balance to avoid interest charges. Also, use your card's credit score reporting to monitor your progress toward an excellent credit rating. We wish you safe travels!
Advertiser Disclosure
CardRates.com is a free online resource that offers valuable content and comparison services to users. To keep this resource 100% free, we receive compensation for referrals for many of the offers listed on the site. Along with key review factors, this compensation may impact how and where products appear across CardRates.com (including, for example, the order in which they appear). CardRates.com does not include the entire universe of available offers. Editorial opinions expressed on the site are strictly our own and are not provided, endorsed, or approved by advertisers.