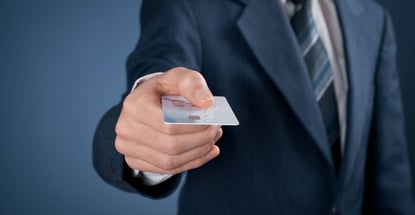 When you're an entrepreneur or small business owner, you need a credit card that understands that business revenue can fluctuate. That's where a 0% intro APR credit card comes in. You can use these business credit cards to finance large purchases and skip interest fees while only making the minimum payment.
But who wants to weed through all the credit card issuer websites to find which provide business credit cards with 0% APR? Don't worry — we did the work for you. Read below to see our recommendations for the best 0% APR business credit cards.
Best Overall Business Cards With 0% APRs
There are hundreds of business credit cards on the market, but we chose the best cards that also offer 0% APRs and lucrative rewards programs. Not to mention business benefits such as free employee cards and integration into accounting software that can help you better manage your company's expenses.
The Ink Business Unlimited® Credit Card provides a 0% APR promotion for new cardmembers, after which the variable APR will kick in. The 0% APR offer does not extend to balance transfers, only purchases.
The card also comes with a signup bonus after spending a certain amount within the first few months. Users can also earn cash back rewards on all purchases. You can also give an extra employee card to your workers with no extra fee. There is no annual fee.
Business owners can redeem points through the Chase Ultimate Rewards portal, where they can purchase gift cards, make travel-related purchases, or redeem them for a statement credit. 
This card provides 0% APR for 12 months on purchases. While there is no signup bonus, the Capital One Spark Cash Select for Good Credit offers flat-rate cash back on all purchases, but certain Capital One Travel bookings earn a higher rate.
This card also comes with year-end summaries to simplify tax time, virtual card numbers, and integration into ERP platforms including Quickbooks, Concur Expense, Expensify, Xero, and Abacus. You can also set customized spending limits on employee cards. 
The Ink Business Cash® Credit Card from Chase provides a 0% APR valid on all new purchases. This card has a signup bonus, no annual fee, and lucrative cash back rewards. Rewards can be redeemed for cash, gift cards, travel, and other options in the Chase Ultimate Rewards portal. Rewards never expire as long as your account is open.
If you have employees, you can make them authorized users and give them a card for no extra charge. This is a huge perk because some cards will charge a fee if you add an authorized user.
The Blue Business Cash™ Card provides interest-free financing on new purchases for a limited time, just like other business credit cards on this list. This American Express card offers cash back rewards that are automatically credited on your statement, so you don't have to worry about complicated redemption programs. 
This card comes with a unique feature called "Expanded Buying Power" that allows you to spend beyond your credit limit. The additional amount you can spend adjusts based on the use of your card, payment history, and other financial resources. There is no annual fee.
More 0% APR Business Cards to Consider
The following business cards are also worth your consideration if you're in the market for a card with a 0% APR. Carefully read each card's terms and conditions before choosing the best card for your business needs.
5. U.S. Bank Business Platinum Card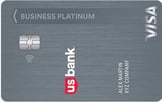 The U.S. Bank Business Platinum Card has one of the longest 0% APR offers among the business credit cards on this list at 18 months. The 0% APR applies to both new purchases and balance transfers, instead of just purchases. This can be very helpful to business owners who already have debt on another card.
There is no annual fee and no extra fee if you add authorized users to the account. The card does come with a balance transfer fee that will be applied if you move a balance from another card to the U.S. Bank Business Platinum card.
But unlike the other business credit cards we have reviewed, this one doesn't offer purchase rewards or a signup bonus.
6. Bank of America® Business Advantage Customized Cash Rewards Mastercard®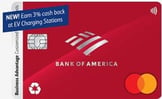 The Bank of America® Business Advantage Customized Cash Rewards Mastercard® provides 0% APR on purchases, but not on balance transfers. While other business credit card issuers decide which categories will receive bonus cash back, this card lets the consumer choose where they want to earn more rewards.
There is also a standard signup bonus that is fairly simple for business owners to reach. There is no annual fee. 
(The information related to the Bank of America® Business Advantage Customized Cash Rewards Mastercard® has been collected by CardRates.com and has not been reviewed or provided by the issuer or provider of this product or service.)
7. PNC Cash Rewards® Visa Signature® Business Credit Card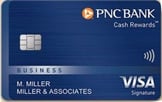 While other business credit cards on this list offer 0% APR for 12 or even 18 months, this card only provides a special interest rate discount for nine months. That said, business owners are able to qualify for a signup bonus after spending a reasonable amount within the first three months.
This 0% APR discount only counts for purchases, not balance transfers. 
Cardholders can also earn a basic cash back rate on all purchases. This card comes with travel benefits that other business cards with 0% APR don't have, including travel accident insurance, lost luggage reimbursement, and roadside dispatch, among others — all with no annual fee.
8. United Community Bank Business Card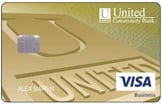 The United Community Bank Business Card offers 0% APR for 18 months for both purchases and balance transfers. That's a much longer time frame than many of the other cards on this list. Business owners can earn cash back on spending categories like restaurants, grocery stores, gas stations, and streaming services.
There is no annual fee. Being offered by a community bank, its approval requirements may be more lax than those of other business cards from big banks, though you'll likely still need a mid-600 credit score to qualify.
How to Qualify for a Business Card with 0% APR
Cards with 0% APR are in high demand, and card issuers may have certain criteria for qualifying for one of these cards. Here's what you need to fulfill to be eligible:
Income & Personal Guarantees
When you take out a business credit card, you  —  and not the business  —  may be responsible for all spending that occurs on the card. This includes any spending done by authorized card users, such as employees or any part-owners.

If you default on the card, then the credit card company may be able to come after you personally, not just the business. This means you may be held liable for any losses that the card issuer incurs. 
Credit History
As with any other type of credit card, a business credit card has a credit score requirement you must meet. Card issuers may or may not reveal what kind of credit score or credit score range they require, but you usually need a score in the 700s to qualify. 
If your score is below that threshold or if you have no credit history, you may not qualify for a business card, especially one with 0% APR. If you have a co-applicant, you can try to apply for a joint credit card. But you should be aware that you could impact their credit score negatively if you don't make payments on time or run up a large balance.  
Business Details
When applying for a business credit card, you must submit information about when your business was founded, its annual revenue, and how many employees it has. Some business cards have a minimum income requirement or require that your company be in business for a certain period of time.
You will also have to provide your business structure, which can be one of the following:
Sole Proprietorship
Corporation
Partnership
LLC
Single Member LLC
Trust
Nonprofit
If the business has multiple owners, you may have to provide their legal and contact information, including their full legal names, Social Security numbers, birthdates, and how much of the company they own.
How Do Business Cards With 0% APRs Work?
When a card offers 0% APR, it means that you will not accrue interest on purchases or balance transfers or both. Some cards offer 0% APR on both purchases and balance transfers, while others only offer it for one or the other.
While the offer is active, you can make the minimum payment and not be charged interest. This will last for the duration of the offer.
Many cards require that you make payments on time to keep the 0% APR offer. If you miss a payment, the 0% APR offer may be rescinded, and a regular APR will be applied. This depends on the terms and conditions of each card.
The best way to avoid missing a payment is to sign up for automatic payments directly through the card issuer. If you have autopay set up, the amount due will be withdrawn from your bank account on or before the due date.
You can have the minimum amount, statement balance, or current balance deducted via autopay. 

Also, be sure that the card you're applying for does not have deferred interest. This means that when the 0% APR offer ends, you will be charged interest for any remaining balance on the card.  
Can You Extend the 0% APR Promotion?
You usually cannot get an extension on 0% APR. The only other option is to apply for a different card with 0% APR and transfer the balance.
If the 0% offer ends and you still cannot afford to pay off the entire balance, you can apply for a new card that offers 0% APR. But most of the business cards included on this list offer 0% APR only on purchases, not on balance transfers. 
If you want to open a new card with 0% APR and have an existing balance, make sure you only apply for a card that allows balance transfers to also receive 0% APR. This means that you will not be charged interest on any balance that you move from an existing card.
That said, you usually have to pay a balance transfer fee when you move a balance from one card to a new one. This fee usually costs between 3% and 5% of the total transferred amount. For example, if you transfer $20,000, you may have to pay between $600 and $1,000 in fees.

Before initiating a balance transfer, you should figure out how much you'll be potentially saving in interest compared to the balance transfer fee. Remember to be conservative in how quickly you think you can repay the balance. 
If you do not have a balance on the card but still want to avoid paying more interest charges, you can simply apply for a new card that includes 0% APR on purchases. Just be aware that applying for more credit may impact your credit score.
Does Not Paying a 0% APR Credit Card Hurt Your Credit?
If you miss payments to any credit card, your credit score can take a hit. The most important part of a credit score is your payment history, including whether you pay your bills on time. 
Missing a payment by more than 30 days will show up on your credit report and decrease your credit score. If you plan on applying for more traditional types of business financing, you need to have a stellar credit record.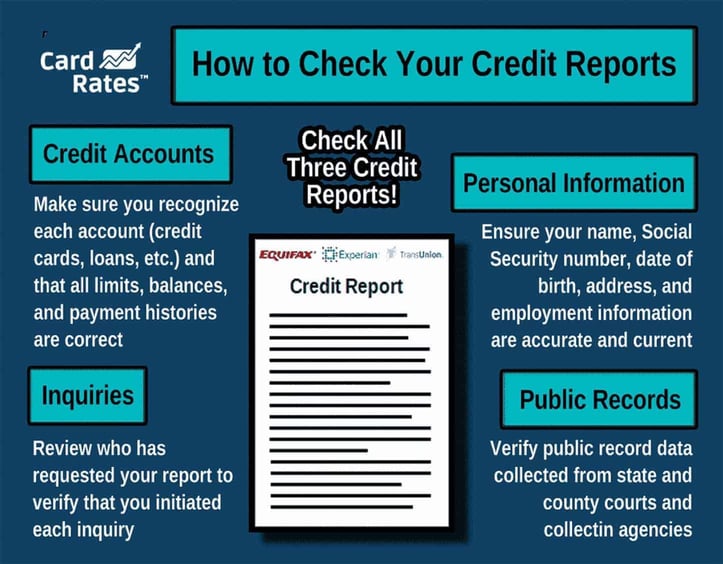 Just because you have 0% APR doesn't mean you can skip your minimum payment. You should always make the minimum payment on your card, no matter what the APR is. If you don't, you will potentially incur late fees and damage your credit score at the same time. 
Can an LLC Write Off Credit Card Interest?
If you have a balance on a business credit card and end up paying interest, you may be able to write off that amount on your taxes. 
If you have questions about how much you can deduct or how to be eligible for the deduction,  talk to a qualified tax preparer who can guide you through the process. Ideally, you should find a tax accountant who specializes in businesses like yours.
Remember that you should still try to avoid paying interest on your credit card, even if you can deduct it. A deduction does not reduce your tax burden; it just reduces your taxable income. 
For example, if you have a taxable income of $500,000 and pay $500 in deductible credit card interest, your new taxable income will be $499,500. Depending on your business's tax bracket, you may only save a few bucks on your taxes.
Can I Put Personal Expenses on a Business Card?
While you are allowed to use your business card for any reason, it's a good idea to keep those personal expenses separate from your business expenses.
The whole point of using a business card is to easily track your business spending. If you start using your card for personal expenses, it will make bookkeeping that much harder. Plus, if you have deductible expenses, it's simpler to go through your credit card statements if you don't have any irrelevant transactions on there.
Will I Have to Sign a Personal Guarantee?
When you open a business card, the card issuer may require that you personally guarantee the card. This means you are liable for all unpaid purchases and charges. 

Not all credit cards will have this requirement. If your main goal is to find a credit card that does not include a personal guarantee, make sure you read through the terms and conditions before opening the card. If you are still confused, you can contact the card issuer's customer service department and ask them if there is a personal guarantee.
Do You Need an EIN for a Business Credit Card?
An Employee Identification Number (EIN) is a nine-digit number granted by the IRS for individuals who don't want to use their Social Security Number. Using an EIN on documents may provide you with a certain sense of safety that, if the documents are hacked or intercepted, the perpetrator won't have access to your SSN.
While having an EIN is handy, you do not need one to open a business credit card. Instead, you can use your SSN just as you normally would. But if you are not a sole proprietor, then you will need to use your business's EIN on the credit card application. 
Consult your most recent tax preparer if you are unsure what the EIN is. They should have the number available. 
How Do I Choose the Best 0% APR Business Card?
Write down your priorities and ask yourself the following questions when determining which business card to apply for:
What else are you looking for in a credit card? 
Do you need cash back rewards? 
Do you want a signup bonus? 
Are you looking to add other users and want a card that provides free additional cards?
How long of a 0% APR do you need?
Once you have answered these questions, you'll be ready to start comparing the cards mentioned above to determine which is best for you.
Don't forget that you can contact customer service with any questions about the cards. They should be able to clarify any confusion you may have. 
Also, if you have friends who are business owners, you can reach out and ask them what kind of credit card they prefer. They can provide some more personal guidance.
Can I Apply for Multiple Cards with 0% APR Offers?
You may consider applying for multiple business credit cards that have 0% APR for a limited time if you have a lot of upcoming expenses and want to maximize the 0% APR. But there is no guarantee you will be approved for all the cards you apply for. 
Every time you apply for a new credit card or business loan, your credit score will take a small hit. It may take a few months or up to one year for the effect to disappear.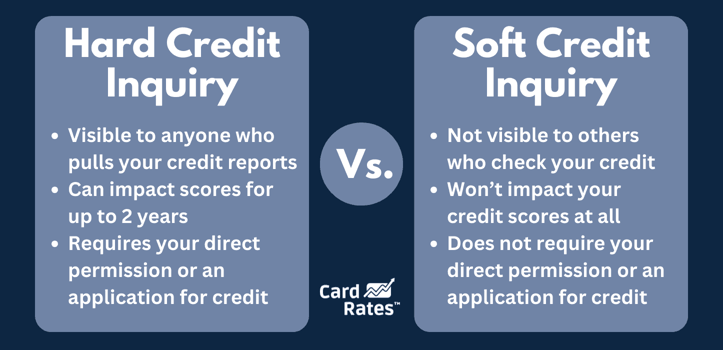 If you apply for a lot of credit at once, it may appear to credit issuers that you're struggling financially. 
Having A 0% APR Card Can Save You Thousands
Depending on how much you spend on a card with 0% APR, you may be able to save hundreds or thousands in total interest.  And if you're a new business getting off the ground, that money can be channeled into marketing, supplies, or more employees.
Before applying for a card with 0% APR, make sure you find a card with other features you like, such as extra cash back rewards, a generous signup bonus, or low fees. Remember, the 0% APR offer will end at some point, and it's important to track how long you have until the promo period expires.
Advertiser Disclosure
CardRates.com is a free online resource that offers valuable content and comparison services to users. To keep this resource 100% free, we receive compensation for referrals for many of the offers listed on the site. Along with key review factors, this compensation may impact how and where products appear across CardRates.com (including, for example, the order in which they appear). CardRates.com does not include the entire universe of available offers. Editorial opinions expressed on the site are strictly our own and are not provided, endorsed, or approved by advertisers.