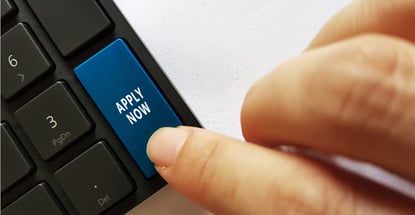 The plastic market is full of attractive credit card sign-up bonuses right now, which is common during the holiday season. And if you like the idea of earning rewards or cash back on your spending, these opportunities can be very enticing. 
With good credit, it's easy to find offers for 100,000 points and hundreds of dollars in cash rewards for newly opened credit card accounts. However, before you fire up your browser and fill out a bunch of credit card applications, it's a good idea to get a better understanding of the impact your actions may have on your credit reports and credit scores. 
There's nothing wrong with applying for multiple credit cards if you manage them responsibly. But if you make mistakes when you apply for or open those accounts, both your credit and your finances could suffer. 
How Multiple Credit Checks Affect Your Credit Scores
Before you can open a new credit card account or accounts, you must begin by filling out credit applications with the card issuers. And part of the application review process will involve a credit card issuer checking your credit reports and credit scores. 
When a lender pulls your credit reports, a record of that is documented on your credit reports. The record is known as a hard credit inquiry. Some hard credit inquiries, including those associated with applications for new credit card accounts, have the potential to lower your credit scores.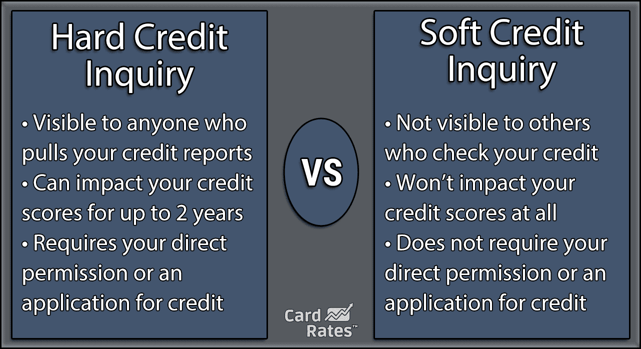 Of course, the actual impact of a new credit inquiry may not be that meaningful or have any measurable impact on your scores at all. A hard credit inquiry isn't worth a specific number of points where your credit scores are concerned. 
However, according to FICO, one additional credit inquiry takes fewer than five points off the average consumer's FICO credit score. But, FICO isn't the only credit score in town, and it's also important to understand the impact of inquiries on your VantageScore credit score.  
One final note on inquiry types: A common myth floating around suggests that you'll lower your scores by checking your own credit reports. That's factually inaccurate. 
When you check your credit reports, the type of inquiry posted is a soft credit inquiry. Soft inquiries never affect your credit scores. So, if you want to pull your own credit reports from the Big Three credit bureaus, Experian, TransUnion, and Equifax, go right ahead. 
How Owing Debt Across Multiple Credit Cards Affects Your Credit Scores
Mounting credit card debt is another potential issue you could face when you apply for multiple credit cards. While it's fine to have numerous credit card accounts (your humble author has 13), using them all at the same time and carrying credit card debt from month to month is a bad idea.
Credit scoring models, including FICO and VantageScore, use a metric known as your credit utilization ratio. Credit utilization is a term that describes the relationship between your credit card limits and credit card balances that appear on your credit reports. 
When you divide your aggregate card balances by the sum of the card limits on all your cards, you get your credit utilization or, rather, revolving utilization ratio, as it's formally referred to in credit scoring parlance. 

The general rule of thumb when it comes to credit card debt is as follows: The lower your debt amounts and the fewer accounts with balances, the better. Credit scoring systems will reward you with higher scores when you maintain low credit utilization ratios on your credit cards.
Your credit utilization ratios will increase when the balances climb on your credit cards, and you fail to pay them in full each month. This behavior can damage your credit scores, even if you make sure to pay every monthly bill on time. 
And, you're going to pay interest to service or "revolve" debt from month to month. That is going to get expensive.
How Credit Card Issuers View Multiple Credit Card Applications
In addition to the potential credit score impact, you will also want to consider how credit card issuers may view your multiple credit card applications. After all, they'll be able to see all of those hard inquiries on your credit reports and consider the fact that you've submitted multiple applications.  
Although card issuers spend a lot of time and energy trying to attract new customers, they also want to make sure that no one is abusing the system. Most card issuers will let you open multiple credit cards in a relatively short period. But there are limits you should understand before you apply for a new account. 
Chase: According to credit card churners, Chase allegedly has an unofficial policy that those in the credit card industry have dubbed the 5/24 Rule. Essentially, the 5/24 rule limits the number of credit cards you can open in a 24-month period to a maximum of five accounts. Once you open five credit cards with any card issuer, you may have to wait until you only have four credit cards opened within the last 24 months before you can qualify for a new Chase account. Opening five cards in 24 months does seem excessive and unnecessary unless you're only in it for the rewards bonuses.
Capital One: Capital One is another card issuer that limits how many credit cards a consumer can open, according to the credit card blogosphere. The card issuer reportedly restricts cardholders to a maximum of two open Capital One credit cards at a time, with a few exceptions. 
In addition to the restrictions above, numerous card issuers limit sign-up bonus eligibility when you open a new account.
With the American Express® Gold Card, for example, the card issuer states that you won't be eligible for a welcome bonus offer if you currently have the card or if you've held it at any time in the past. This helps separate applicants who legitimately want the card for normal usage from those who are just chasing rewards points.
Managing Multiple Credit Card Accounts Properly
The key to avoiding credit and financial problems when you open multiple credit cards is to be responsible with your accounts. While there is no "right" number of credit card accounts to open, there is a right way to manage the accounts you do have.
1. Never Pay Your Bills Late
Making late payments on credit card accounts can expose you to a host of problems. First, when you miss your due date by even one day, your card issuer can tack an expensive late fee to your account. 
If you fall far enough behind on your bill, your card issuer may apply the default interest rate to your account, generally in the very high 20s, costing you a lot more in interest fees than you would pay otherwise.

Another issue you may face when you fall behind on your credit card bills is seeing your credit limit slashed. And, in some cases, your card issuer may close your account altogether. This limits a card issuer's downside risk to the current balance on your accounts by not letting you get deeper into debt, which you may not be willing or able to pay.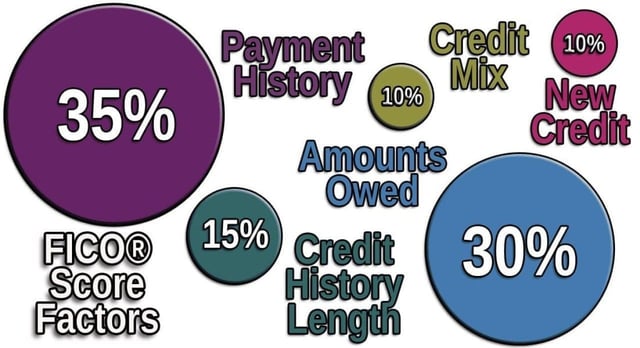 Perhaps worst of all is the impact that late payments can have on your credit scores. Once you fall 30 or more days behind on your credit card bill, the card issuer can notify the credit reporting agencies that you are late.
These late payments have the potential to cause your credit scores to drop by a significant amount in some cases, especially while your accounts remain delinquent. 
2. Pay Off Your Balances In Full Each Month
Another rule you'll want to follow when it comes to your credit cards is to pay off your full balance every month. This is a smart practice whether you have one credit card or a dozen cards. 
If you make a habit of paying your balance off each month, you can protect your credit scores and avoid paying expensive interest fees at the same time. Newer scoring models, including VantageScore 4.0 and FICO 10T, consider whether you pay your balance in full each month or if you carry some percentage of a balance. 
You can use several strategies to keep your credit card balances in check:
Track your spending, perhaps with a convenient budgeting app. 
Make multiple payments on your credit card accounts each month. You don't have to wait until you get your statement to start making payments. 
Schedule automatic payment drafts. This will help you avoid late payments and late fees.  
Remember, credit cards are tools. They have the potential to make your life easier and more rewarding or to lead to credit and financial problems. You get to decide how your credit cards will impact your life with your usage patterns and practices. 
Start With One or Two Accounts 
If you're worried about juggling multiple credit cards, you may want to start with one or two accounts and see how you're able to manage them. But if you have a good credit card track record of avoiding debt and credit score damage, then you should be able to develop a strategy that lets you take advantage of the occasional rewards card offer without worry.
Advertiser Disclosure
CardRates.com is a free online resource that offers valuable content and comparison services to users. To keep this resource 100% free, we receive compensation for referrals for many of the offers listed on the site. Along with key review factors, this compensation may impact how and where products appear across CardRates.com (including, for example, the order in which they appear). CardRates.com does not include the entire universe of available offers. Editorial opinions expressed on the site are strictly our own and are not provided, endorsed, or approved by advertisers.