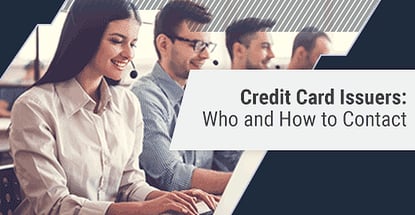 credit card advice
Opinions expressed here are ours alone, and are not provided, endorsed, or approved by any issuer. Our articles follow strict editorial guidelines and are updated regularly.
Want to reach out and say "Hi" to your credit card issuer? Or more realistically, discuss a problem, review your statement activity, or pay a bill?
Here is the personal and business line of credit contact information for prime issuers, subprime issuers, and credit unions across the country. Do not hesitate to contact them whenever you feel the need. Early intervention is always best when experiencing an issue with your account.
Prime Credit Card Issuers
Amex | Bank of America | Barclays | Capital One | Chase | Citi | Discover | HSBC | PNC
U.S. Bank | Wells Fargo
American Express
Company website: https://www.americanexpress.com
Personal card customer service phone number: 1- 800-528-4800
Small business card customer service phone number: 1-800-492-3344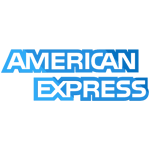 Corporate card customer service phone number: 1-800-528-2122
Payment mailing address:
American Express
P.O. Box 650448
Dallas, TX 75265-0448
Customer login: https://global.americanexpress.com/login
Additional method(s) of contact: Tweet questions to @AskAmex
Bank of America
Company website: https://www.bankofamerica.com
Personal card customer service phone number: 1- 800-732-9194
Business card customer service phone number: 1-866-570-1603
Payment mailing address:
Bank of America
P.O. Box 15019
Wilmington, DE 19850-5019
Customer login: https://secure.bankofamerica.com/login/
Additional method(s) of contact: Tweet questions to @BofA_Help
Barclays
Company website: https://cards.barclaycardus.com
Personal card customer service phone number: 1-888-232-0780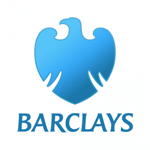 Business card customer service phone number: 1-888-232-0780
Payment mailing address:
Card Services
P.O. Box 60517
City of Industry, CA 91716-0517
Customer login: https://www.securebanking.barclaysus.com/login
Additional method(s) of contact: Tweet questions to @AskBarclaysUS
Capital One
Company website: https://www.capitalone.com
Personal card customer service phone number: 1-800-227-4825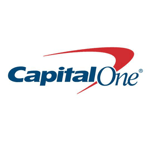 Business card customer service phone number: 1-800-867-0904
Payment mailing address:
Capital One
Attn: Payment Processing
P.O. Box 71083
Charlotte, NC 28272-1083
Customer login: https://verified.capitalone.com/
Additional method(s) of contact: Tweet questions to @AskCapitalOne
Chase
Company website: https://www.chase.com
Personal card customer service phone number: 1- 800-432-3117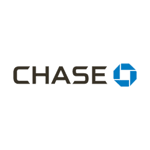 Business card customer service phone number: 1-800-242-7338
Payment mailing address:
Cardmember Services
P.O. Box 6294
Carol Stream, IL 60197-6294
Customer login: https://secure03a.chase.com/
Additional method(s) of contact: Tweet questions to @ChaseSupport
Citibank
Company website: https://online.citi.com
Personal card customer service phone number: 1-800-347-4934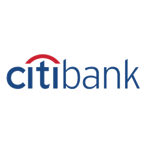 Business card customer service phone number: 1-866-422-3091
Payment mailing address:
Citibank / Choice
P.O. BOX 9001037
Louisville KY, 40290-10371
Customer login: https://accountonline.citi.com/
Additional method(s) of contact: Tweet questions to @AskCiti
Discover
Company website: https://www.discover.com
Personal card customer service phone number: 1-800-347-2683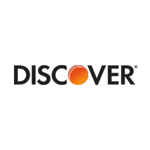 Business card customer service phone number: 1-800-347-2683
Payment mailing address:
Discover Financial Services
P.O. Box 6103
Carol Stream, IL 60197-6103
Customer login: https://portal.discover.com/customersvcs/
Additional method(s) of contact: Tweet questions to @Discover
HSBC
Company website: https://www.us.hsbc.com
Personal card customer service phone number: 1-800-975-4722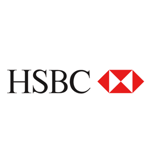 Business card customer service phone number: 1-833-722-4722
Payment mailing address:
HSBC Bank USA, N.A.
P.O. Box 4657
Carol Stream, IL 60197-5255
Customer login: https://www.security.us.hsbc.com/
Additional method(s) of contact: Tweet questions to @HSBC_US
PNC
Company website: https://www.pnc.com
Personal card customer service phone number: 1-800-558-8472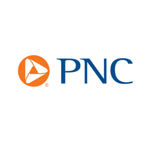 Business card customer service phone number: 1-800-474-2101
Payment mailing address: 
PNC Bank
P.O.Box 856177
Louisville, KY 40285-6177
Customer login: https://www.pnc.com/en/personal-banking/
Additional method(s) of contact: Tweet questions to @PNCBank_Help
U.S. Bank
Company website: https://www.usbank.com
Personal card customer service phone number: 1-800-285-8585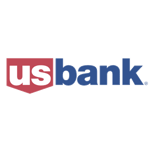 Business card customer service phone number: 1-866-485-4545
Payment mailing addresses (Mastercard and Amex): 
Mastercard: U.S. Bank
P.O. Box 790408
St. Louis, MO 63179-0408
American Express: U.S. Bank
P.O. Box 790185
St. Louis, MO 63179-0185
Customer login: https://onlinebanking.usbank.com/
Additional method(s) of contact: Tweet questions to @AskUSBank
Wells Fargo
Company website: https://www.wellsfargo.com
Personal card customer service phone number: 1-800-869-3557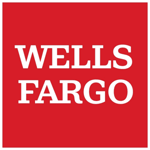 Business card customer service phone number: 1-800-231-5511
Payment mailing address:
Wells Fargo Card Services
P.O. Box 51193
Los Angeles, CA 90051-5493
Customer login: https://connect.secure.wellsfargo.com/
Additional method(s) of contact: Tweet questions to @Ask_WellsFargo
Subprime Credit Card Issuers
CreditOne | First PREMIER | First Access | Genesis | Synovus | First Progress | Green Dot
CreditOne
Company website: https://www.creditonebank.com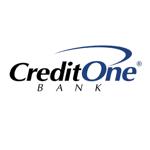 Personal card customer service phone number: 1-877-825-3242
Payment mailing address:
Credit One Bank
Payment Services
P.O. Box 60500
City of Industry, CA 91716-0500
Customer login: https://www.creditonebank.com/
Additional method(s) of contact: https://www.creditonebank.com/customer-service
First PREMIER Bank
Company website: https://www.firstpremier.com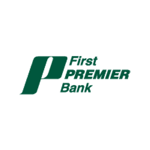 Personal card customer service phone number: 1-800-987-5521
Payment mailing address: 
First PREMIER Bank
PO Box 5529
Sioux Falls, SD 57117-5529
Customer login: https://www.mypremiercreditcard.com
Additional method(s) of contact: https://www.mypremiercreditcard.com/Home/ContactUs
First Access
Company website: https://firstaccesscard.com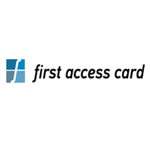 Personal card customer service phone number: 1-888-267-7980
Payment mailing address:
First Access Card
PO Box 89028
Sioux Falls, SD 57109-9028
Customer login: https://www.myccpay.com/
Additional method(s) of contact: Email questions to info@firstaccesscard.com
Genesis Financial Solutions
Company website: https://www.genesis-fs.com
Personal card customer service phone number: 1-866-502-6439
Customer service Sunday – Saturday 6:00 am – 6:00 pm Pacific Time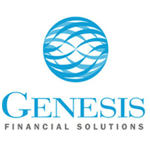 Payment mailing address:
Genesis FS Card Services
PO Box 84049
Columbus, GA 31908-4049
Customer login: https://mygenesiscredit.myfinanceservice.com/
Additional method(s) of contact: https://mygenesiscredit.myfinanceservice.com/ContactUs
Synovus Bank
Company website: https://www.synovus.com
Personal card customer service phone number: 1-888-796-6887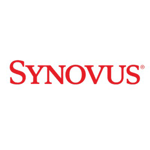 Business card customer service phone number: 1-888-796-6887
Payment mailing address:
Card Services
P.O. Box 2181
Columbus, GA 31902-2181
Customer login: https://www.cardview.com/Login
Additional method(s) of contact: Email questions to info@synovus.com
First Progress
Company website: https://www.firstprogress.com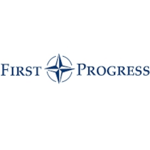 Personal card customer service phone number: 1-877-724-0928
Payment mailing address:
First Progress Card
P.O. Box 9053
Johnson City, TN 37615-9053
Customer login: https://www.firstprogress.com/customercenter/login
Additional method(s) of contact: Alternate customer service line 1-866-706-5543
Green Dot Bank
Company website: https://www.greendot.com
Personal card customer service phone number: 1-866-795-7597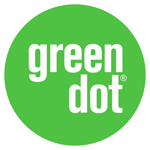 Payment mailing address:
Green Dot
P.O. Box 5100
Pasadena, CA 91117
Customer login: https://secure.greendot.com/login
Additional method(s) of contact: Tweet questions to @greendotcards
Credit Union Credit Card Issuers
Alliant | Aspire | First Tech Federal | Navy Federal | PenFed | USAA
Alliant Credit Union
Company website: https://www.alliantcreditunion.org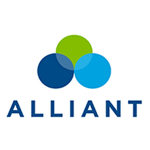 Personal card customer service phone number: 1-800-328-1935
Payment mailing address:
Alliant Credit Union
P.O. Box 1666
Des Plaines, IL 60017-1666
Customer login: https://www.alliantcreditunion.com/OnlineBanking/Login
Additional method(s) of contact: https://www.alliantcreditunion.org/help/contact
Aspire Federal Credit Union
Company website: https://www.aspirefcu.org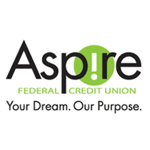 Personal card customer service phone number: 1-732-388-0477
Payment mailing address:
Aspire Federal Credit Union
67 Walnut Avenue, Suite 401
Clark, NJ 07066
Customer login: https://www.myaspirefcu.org/login/
Additional method(s) of contact: Email questions to webmail@aspirefcu.org
First Tech Federal Credit Union
Company website: https://www.firsttechfed.com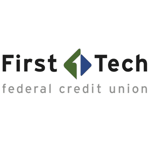 Personal card customer service phone number: 1-855-855-8805
Payment mailing address:
PO Box 2780
Portland, OR 97208-2780
Customer login: https://banking.firsttechfed.com/
Additional method(s) of contact: https://www.firsttechfed.com/Forms/Contact-Us
Navy Federal Credit Union
Company website: https://www.navyfederal.org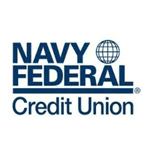 Personal card customer service phone number: 1-888-842-6328
Payment mailing address:
Navy Federal Credit Union
PO Box 3500
Merrifield, VA 22119-3500
Customer login: https://my.navyfederal.org/
Additional method(s) of contact: Tweet questions to @NavyFederalHelp
PenFed
Company website: https://www.penfed.org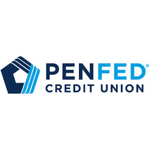 Personal card customer service phone number: 1-800-247-5626
Payment mailing address:
PenFed
P.O. Box 247080
Omaha NE 68124-7080
Customer login: https://www.penfed.org/login-to-penfed-online
Additional method(s) of contact: Email questions to info@hq.penfed.org
USAA
Company website: https://www.usaa.com
Personal card customer service phone number: 1-800-531-8722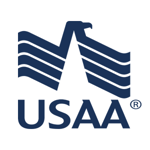 Payment mailing address:
USAA Federal Savings Bank
Attn: Credit Card Payments
10750 McDermott Freeway
San Antonio, TX 78288-0570
Customer login: https://www.usaa.com/Logon
Additional method(s) of contact: Tweet questions to @USAA_help