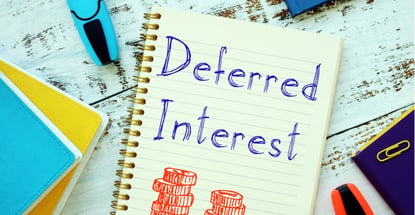 Nothing in this world is free, especially when it comes to borrowing money. Although some credit card companies and retailers want you to believe you're getting a loan or making a purchase sans fees by waiving interest for a promotional period, it comes with a catch — and one that many people are unaware of.
Deferred interest doesn't mean you're off the hook for paying interest. On the contrary, deferred interest means that interest charges will be postponed for a certain length of time from the date of your initial transaction.
If you pay off the balance in full before that time is up, you're in the clear. If not, interest fees pile up unexpectedly. Unfortunately, however, this deferred interest plan often deceives many shoppers.
In fact, 52% of consumers don't know how deferred interest works, according to the 2020 Deferred Interest Study by WalletHub, and those who ignore the fine print can find themselves in financial trouble.
Deferred Interest is a Retroactive Interest Charge
Deferred interest is typically offered by credit card companies and retailers that promise to waive interest fees on purchases for a set period.
This deferred interest promotion seems appealing when compared with a high interest credit card, and can save people a lot of money on expensive purchases. But it has a downside that many consumers overlook: Those who don't pay off the balance in full and on time will be charged interest on the entire amount retroactive to the purchase date, regardless of how much of the balance was paid off up until that point.
Missing the pay-by date by even one day or carrying a balance of just a few cents will trigger the deferred interest to start piling up. Missing a payment can also trigger deferred interest to kick in, so it's important to stay on top of due dates.
Consumers who overlook the fine print or fall into the trap of missing a payment due to an unexpected bill are often surprised by these finance charges. Not to mention, retailers don't list the regular APRs of deferred interest plans in large enough font or in a prominent location, and sales associates certainly don't educate shoppers about these terms before pushing the deferred interest offer.
Though deferred interest is typically found on credit cards, even retailers offer financing deals with postponed interest payments on big-ticket purchases such as large-screen TVs, mattresses, furniture, and cars to entice shoppers to buy more than they can afford.
Even mortgages can include deferred interest. In this situation, the unpaid interest is added to the principal balance of the home loan and ends up costing the borrower more in the long run as interest charges are assessed on that unpaid interest. Most student loans also have a deferred interest period while students are in college and for a short while after graduation.
Most lenders, including credit card companies and retailers, are betting that consumers don't pay off the promotional balance in full so they can rake in added interest fees.
Which Cards Charge Deferred Interest?
Credit card companies — especially store credit cards cobranded with banks — are notorious for offering special financing deals that use deferred interest. Some of the biggest culprits include Amazon, Bed Bath and Beyond, and The Home Depot.
For instance, Amazon promotes an exclusive 6-, 12- or 24-month financial deal to those who sign up for the Amazon Store Card. However, you must scroll down to find the fine print that explains how the deferred interest works and how that interest will be charged on the account from the purchase date if the balance is not paid in full within the deferred interest period.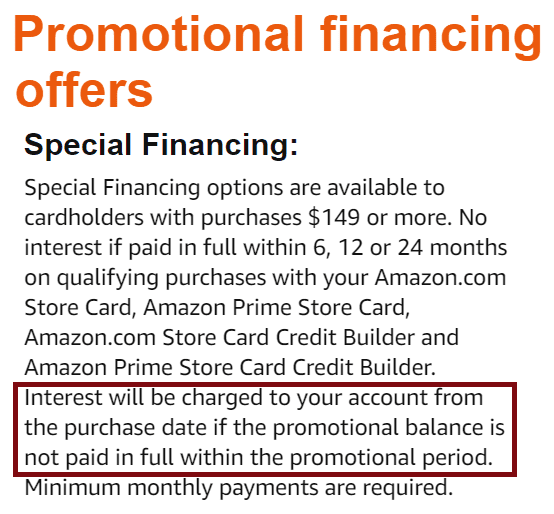 Meanwhile, The Home Depot Store credit card offers six months of deferred interest financing on purchases of $299 or more. Though this can help you finance a big home project without interest, failing to completely pay off the balance at the six-month mark means you will be responsible for paying interest from the day you made the purchase.
It's not just store credit cards that charge deferred interest. In fact, the same WalletHub study mentioned earlier found that 91% of all deferred interest credit cards are issued by three banks: Synchrony, Citi, and Comenity.
How to Avoid Deferred Interest Charges
In addition to paying off a deferred interest loan or a deferred interest credit card to avoid the accrued interest, other ways to get around these retroactive interest fees include:
Find a 0% APR card without deferred interest: Plenty of credit cards offer 0% APR on new purchases and never charge deferred interest. You just need to do a little research and read the fine print before applying. Here's a look at the best 0% APR cards.
at Chase'ssecure website
$200 Bonus after you spend $500 on purchases in your first 3 months from account opening.
5% cash back on grocery store purchases (not including Target® or Walmart® purchases) on up to $12,000 spent in the first year.
3% cash back on dining at restaurants, including takeout and eligible delivery services
3% cash back on drugstore purchases
5% on travel purchased through Chase Ultimate Rewards®
Unlimited 1.5% cash back on all other purchases
| | | | | |
| --- | --- | --- | --- | --- |
| 0% Intro APR on Purchases 15 months | 0% Intro APR on Balance Transfers 15 months | | | |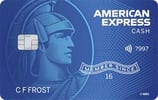 at the issuer'ssecure website
Earn $200 back after you spend $2,000 in purchases on your new card in your first 6 months. You will receive the $200 back in the form of a statement credit.
Unlimited 1.5% cash back on every purchase
0% intro APR on purchases for 15 months from the date of account opening, then a variable APR applies
Rental car loss and damage insurance when you use your eligible card to reserve and pay for the entire rental and decline the collision waiver at the rental company counter
$0 annual fee
One-time $200 cash bonus after you spend $500 on purchases within 3 months from account opening
Earn unlimited 1.5% cash back on every purchase, every day
No rotating categories or sign-ups needed to earn cash rewards; plus, cash back won't expire for the life of the account and there's no limit to how much you can earn
0% intro APR on purchases and balance transfers for 15 months; 14.99%-24.99% variable APR after that
$0 annual fee and no foreign transaction fees
| | | | | |
| --- | --- | --- | --- | --- |
| | | 14.99% - 24.99% (Variable) | | |
Consider the purchase carefully: Many of these special financing deals entice shoppers to buy more than they can afford with the prospect of making smaller, interest-free payments. However, you should fully consider the total cost and terms of the financing offer before applying. Ask yourself if you can really afford to pay the balance off in full before the promotional period is up.
Transfer the remaining balance: If you're up against the deferment deadline but are still carrying a balance, consider transferring the remaining balance. In fact, you may qualify for a new credit card that offers 0% APR on balance transfers. Just make sure to review the terms on the new card and pay it off in full before that introductory period expires since you may not qualify for yet another balance transfer.

at Discover Card'ssecure website
INTRO OFFER: Unlimited Cashback Match – only from Discover. Discover will automatically match all the cash back you've earned at the end of your first year! There's no minimum spending or maximum rewards. You could turn $150 cash back into $300.
Earn 5% cash back on everyday purchases at different places each quarter like Amazon.com, grocery stores, restaurants, gas stations and when you pay using PayPal, up to the quarterly maximum when you activate. Plus, earn unlimited 1% cash back on all other purchases – automatically.
Redeem cash back any amount, any time. Rewards never expire.
Get your free Credit Scorecard with your FICO® Credit Score, number of recent inquiries and more.
No annual fee.
Discover is accepted nationwide by 99% of the places that take credit cards.
| | | | | |
| --- | --- | --- | --- | --- |
| 0% Intro APR for 6 months | 0% Intro APR for 18 months | 11.99% - 22.99% Variable APR | | |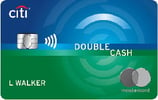 at Citi'ssecure website
Earn cash back twice! Earn 2% on every purchase with unlimited 1% cash back when you buy, plus an additional 1% as you pay for those purchases.
To earn cash back, pay at least the minimum due on time
Balance Transfer Offer: 0% intro APR on Balance Transfers for 18 months. After that, the variable APR will be 13.99% - 23.99%, based on your creditworthiness. Balance Transfers do not earn cash back and will have a fee of either $5 or 3% of the amount of each transfer, whichever is greater.
If you transfer a balance, interest will be charged on your purchases unless you pay your entire balance (including balance transfers) by the due date each month.
24/7 access to customer service representatives
$0 annual fee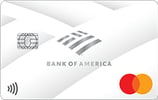 at Bank Of America'ssecure website
Earn $100 statement credit online bonus after making at least $1,000 in purchases in the first 90 days of your account opening
0% Intro APR for 18 billing cycles for purchases, and for any balance transfers made in the first 60 days, then a variable APR will apply
An optional overdraft protection service is available to help prevent declined purchases, returned checks or other overdrafts when you link your eligible Bank of America® checking account to your credit card. Transfer fees may apply.
No penalty APR. Paying late won't automatically raise your interest rate (APR). Other account pricing and terms apply.
Access your FICO® Score for free within Online Banking or your Mobile Banking app
No annual fee
| | | | | |
| --- | --- | --- | --- | --- |
| 0% Intro APR for 18 billing cycles | 0% Intro APR for 18 billing cycles (for balance transfers made in the first 60 days) | 12.99% - 22.99% (Variable) | | |
Double down on payments: Most deferred interest loans come with a monthly repayment schedule, but this may require you to walk a fine line. Missing just one monthly payment could mean you're on the hook for high interest charges when that deferment period is up and can cause damage to your credit score. Therefore, making double payments when your budget allows and paying off the loan balance early will avoid unnecessary interest fees.
Pay a large lump sum: Paying attention to the deferment expiration date is key to avoid any interest fees. Jot it down on a calendar or add an alert in your smartphone to help you stay on top of the deadline. When you notice that the interest-free deferral period is about to expire, make a large payment to bring the balance to $0 so you don't get slapped with deferred interest charges. Even carrying a balance of just $0.01 can send your bill soaring with interest fees.
Pay on time: Many deferred interest offers become void if you make just one late payment. That's why it's crucial that you pay at least the minimum payment required on time each month. Set up auto-pay when available or set reminders of approaching payment dates in your phone's calendar to avoid this potential pitfall. This will also help protect your credit score.
Pay with cash: Financing deals always come with a catch. The best way to avoid deferred interest is to avoid borrowing money in the first place. Paying with cash is your ticket to staying out of debt and building wealth. When you pay with dollar bills, you can't spend more than you make, so it will keep you on budget and keep fees at bay.
Consider Your Ability to Repay the Debt
Though the money-saving prospect of a 0% interest rate on a credit card purchase is appealing, consumers should do their homework and read the fine print. Don't let these deferred interest offers persuade you to spend more than you can afford. Fully consider the terms and your ability to pay off the deferred interest balance in full before additional interest kicks in.
Ultimately, you should only purchase items you can pay off in full immediately. Otherwise, you could end up in over your head with mounting fees when that promotional period expires and you owe more than your initial purchase price.
Advertiser Disclosure
CardRates.com is a free online resource that offers valuable content and comparison services to users. To keep this resource 100% free, we receive compensation from many of the offers listed on the site. Along with key review factors, this compensation may impact how and where products appear across the site (including, for example, the order in which they appear). CardRates.com does not include the entire universe of available offers. Editorial opinions expressed on the site are strictly our own and are not provided, endorsed, or approved by advertisers.