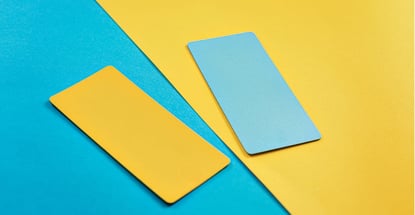 Petal, and credit cards like Petal, address the concerns of consumers who are new to the world of credit. Petal is the card issuer of Petal 1 and Petal 2, which are introductory credit cards that do not require applicants to have a credit history.
Instead, the cards use information about your income, spending, and savings to calculate a Cash Score that helps you qualify for a Petal card.
There is no doubt that Petal introductory credit cards offer solid benefits to cardmembers, including cash back, no annual fees, and a friendly mobile app. But before applying for a Petal card, read our review of similar cards that may better fit your lifestyle.
Credit Cards Like Petal 1
Like the Petal 1 Visa Card, the following credit cards are designed for consumers with no, thin, or bad credit. None charge an annual fee.
No annual or hidden fees. See if you're approved in seconds
Be automatically considered for a higher credit line in as little as 6 months
Help build your credit through responsible use of a card like this
Enjoy peace of mind with $0 Fraud Liability so that you won't be responsible for unauthorized charges
Monitor your credit score with CreditWise from Capital One. It's free for everyone
Get access to your account 24 hours a day, 7 days a week with online banking from your desktop or smartphone, with Capital One's mobile app
The APR of the Capital One Platinum Credit Card is lower than Petal 1's maximum APR. The card does not offer rewards but does support cash advances (fee applies).
The Capital One Platinum Credit Card offers several benefits, including virtual card numbers from Eno®, automatic credit line reviews, credit score monitoring from CreditWise®, $0 fraud liability, and automatic credit line reviews. Virtual card numbers allow you to make secure purchases while protecting your account number from theft.
2. Indigo® Mastercard® for Less than Perfect Credit
This card is currently not available.
The Indigo® Mastercard® for Less than Perfect Credit, designed for consumers with poor credit, may waive its annual fee for some applicants. The card offers several designs at no extra cost. Its purchase APR lies within Petal 1's APR range, but it also has a penalty APR that takes effect should you make a late payment.
In contrast to Petal 1, this card offers cash advances, but has a lower initial credit limit, provides no rewards, and charges fees for foreign transactions and overlimit spending. The Indigo card offers speedy prequalification without harming your credit score. While the card has a mobile-friendly website providing 24/7 access to your account, there is no mobile app.
Credit Cards Like Petal 2
The Petal 2 unsecured credit card is aimed at consumers with no credit score, as are the following cards. They all offer cash back rewards and either a low or no annual fee. Two are student cards while the third is designed for all consumers with little or no credit history.
Earn unlimited 1.5% cash back on every purchase, every day
No rotating categories or limits to how much you can earn, and cash back doesn't expire for the life of the account. It's that simple
Be automatically considered for a higher credit line in as little as 6 months
Enjoy peace of mind with $0 Fraud Liability so that you won't be responsible for unauthorized charges
Help strengthen your credit for the future with responsible card use
Enjoy up to 6 months of complimentary Uber One membership statement credits through 11/14/2024
The Capital One QuicksilverOne Cash Rewards Credit Card offers a cash back reward rate that is higher than the rate initially available from the Petal 2 card. Its APR matches the highest interest rate from Petal 2.
The QuicksilverOne card is contactless, allowing you to tap and pay on checkout lines. You can redeem your rewards for a check, statement credit, gift cards, or to directly cover a recent purchase. The card provides virtual account numbers via Eno®, credit scores from CreditWise®, and account management through the Capital One Mobile App.
INTRO OFFER: Unlimited Cashback Match – only from Discover. Discover will automatically match all the cash back you've earned at the end of your first year! So you could turn $50 cash back into $100. Or turn $100 into $200. There's no minimum spending or maximum rewards. Just a dollar-for-dollar match.
Earn 5% cash back on everyday purchases at different places each quarter like Amazon.com, grocery stores, restaurants, and gas stations, up to the quarterly maximum when you activate. Plus, earn unlimited 1% cash back on all other purchases – automatically.
No credit score required to apply.
Discover could help you reduce exposure of your personal information online by helping you remove it from select people-search sites that could sell your data. It's free, activate with the mobile app.
No annual fee and build your credit with responsible use.
0% intro APR on purchases for 6 months, then the standard variable purchase APR of 17.99% - 26.99% applies.
| | | | | |
| --- | --- | --- | --- | --- |
| 0% Intro APR for 6 months | 10.99% Intro APR for 6 months | 17.99% - 26.99% Variable APR | | |
The Discover it® Student Cash Back beats the Petal 2 card in most respects, including higher cash back rewards, a potentially lower APR at 17.99% - 26.99% Variable APR compared to Petal 2's 12.99% – 26.99% Variable APR, an introductory APR of 0% Intro APR (6 months), and the famous Cashback Match after the first year. The catch — you have to be a student to get the card.
This card waives the first late fee, whereas Petal 2 has no such fee. It offers bonus rewards for academic achievement, instant account freeze, and $0 fraud liability. If you choose, you can redeem your cash back instantly at Amazon.com and at your PayPal account.
INTRO OFFER: Unlimited Cashback Match – only from Discover. Discover will automatically match all the cash back you've earned at the end of your first year! So you could turn $50 cash back into $100. Or turn $100 into $200. There's no minimum spending or maximum rewards. Just a dollar-for-dollar match.
Earn 2% cash back at Gas Stations and Restaurants on up to $1,000 in combined purchases each quarter. Plus, earn unlimited 1% cash back on all other purchases – automatically.
No credit score required to apply.
Discover could help you reduce exposure of your personal information online by helping you remove it from select people-search sites that could sell your data. It's free, activate with the mobile app.
No annual fee and build your credit with responsible use.
0% intro APR on purchases for 6 months, then the standard variable purchase APR of 17.99% - 26.99% applies.
| | | | | |
| --- | --- | --- | --- | --- |
| 0% Intro APR for 6 months | 10.99% Intro APR for 6 months | 17.99% - 26.99% Variable APR | | |
Discover it® Student chrome differs from Discover's other student card only in how it pays cash back rewards. Otherwise, both Discover student cards offer the same benefits and charge the same APRs and fees.
The card's initial credit line matches that of the Petal 2 card. You can redeem your cash back in any amount through a check, electronic deposit to an account, donation to select charities or eligible purchases at participating merchants.
What is the Petal Credit Card?
Petal offers two credit cards. The original Petal starter credit card is now called the Petal 2 credit card and is designed for consumers with thin or no credit histories.
A newer starter credit card, Petal 1, was introduced to accommodate consumers with bad credit. The following chart summarizes the features of both cards:

As you can see, Petal 2 more closely matches a card offer for someone who has good credit but is intended for consumers who are building their credit.
Petal Cash Back Perks
Both Petal cards offer cash back rewards, known as Petal Perks.
The Petal 1 credit card cash back program is called Petal Offers. It lets you earn 2% to 10% cash back on purchases from a list of selected merchants that is automatically downloaded into your Petal account. When you make a qualifying purchase, the reward is loaded to your Cash Back Wallet the following billing cycle.
The Petal 2 credit card offers Petal Rewards in addition to Petal Offers. Petal Rewards offers a flat cash back rate on each transaction. While the default cash back rate is 1%, you can earn 1.25% by making six on-time monthly payments. That cash back rate rises to 1.50% after you make 12 timely payments.
Petal 2 cash back programs are additive — you can earn Petal Rewards and Petal Offers on the same transaction. All cash back resides in your Cash Back Wallet until you redeem it as a statement credit. If your Wallet balance exceeds $20, you can request your cash as a check or direct deposit to your bank account.
Your wallet receives cash back payments in the billing cycle following the purchase. The website and app track your Wallet balance as well as lifetime rewards and how much will be available in X days. You can even check the cash back percentage you're currently earning on your Petal Rewards.
Petal Benefits
The credit cards from Petal are Visa Traditional cards. This allows you to enroll in Norton LifeLock ID Navigator for free. ID Navigator allows you to access tools to keep you informed about potential identity threats. In addition, you receive quick help if an unexpected security event occurs.
ID Navigator tools include:
Dark web monitoring: You're notified if your personal information is detected on the dark web.
Stolen wallet assistance: If your wallet is stolen, you can receive guidance on canceling important documents like your driver's license, Social Security number, credit cards, and insurance cards.
Data breach notifications: You will receive notifications whenever a large-scale data breach affects your personal information.
Credit monitoring: Alerts you whenever your credit file at one major credit bureau receives key changes.
Account freezes: You can quickly freeze your credit cards, bank account, and utility files to prevent unauthorized use of your card.
Restoration assistance: This is basic guidance in response to identity theft and special discounts on more robust services.
The other standard benefits shared by all Visa Traditional cards include:
$0 liability protection: You're covered against unauthorized transactions if your card is lost or stolen.
Emergency card replacement. After you report to the issuing bank that your card is missing, you can get a replacement card in one to three business days. You can also access an emergency cash advance within hours from a nearby location.
Visa Global Customer Care: Provides toll-free numbers for 24/7 assistance and information in multiple languages.
Roadside dispatch: You can call a toll-free number for pay-per-use roadside assistance on a 24/7 basis. Includes standard towing, tire changing, jump-starting, lockout service, fuel delivery, and standard winching.
Travel and emergency assistance services: Available worldwide, you can access pre-trip assistance, medical referrals, emergency transportation, emergency message service, legal referrals, prescription and valuable document delivery, emergency ticket replacement, lost luggage location service, and emergency translation service.
As you can see, even the most modest Visa Traditional card — including the Petal cards — offers a surprisingly rich set of tools when you need assistance.
Petal Mobile App
The Petal Mobile App was designed to offer powerful, easy-to-use tools, including:
Experian VantageScore 3.0 Monitoring, updated monthly including the last time the current credit score was updated.
Spending on a Petal credit card, by date, merchant, or merchant category.
A Payments Calculator that shows you how much interest you will incur if you pay less than your full balance.
A Spending Planner lets you create a simple budget (i.e., the maximum you want to spend for the month on your Petal card) and then track actual spending against it.
Location service for the nearest merchants participating in the Petal Offers cash back program.
Subscription information and the ability to quickly unsubscribe.
The Petal mobile app and online website offer similar functionality. Both Petal cards work with the mobile app, which is available for iOS and Android smartphones.
You can load your Petal 2 card information into your favorite mobile wallet to make contactless payments without carrying your card around. Currently, Petal 1 doesn't support contactless payments.
How Do I Apply For a Petal Credit Card?
Before spending time applying for a Petal card, check to see whether you meet the minimum requirements. You must:
Be 18 years or older (19 in Alabama and Nebraska).
Be a permanent U.S. resident.
Have a valid email address and U.S. phone number.
Have a valid Social Security number.
Have a bank account in your name that is at least three months old and receives your primary income.
Have a valid government-issued photo ID.
You won't be approved if:
You reside in a correctional institute.
You previously applied for or own a Petal card.
You filed for bankruptcy in the past four years.
You have a joint bank account and the co-owner already has a Petal card.
Originally, Petal cards were available through mail invitation only. The invitations, mailed to consumers pre-approved for a stated APR, contain an invitation code that you enter online to apply. More recently, Petal initiated online pre-approval without the need for an invitation.
Online preapproval is quick and won't hurt your credit score, Petal doesn't conduct a hard pull of your credit at this time. The steps for online preapproval are:
Request a one-time code by entering your phone number. Enter the code when it arrives on your phone.
Enter your email address, name, and birthday.
Enter your type of employment, annual income, and Social Security number.
Enter your home address, monthly housing cost, and whether you rent or own.
Select how you heard about Petal.
Click "Continue" to see if you will be pre-approved.
If you are pre-approved, you'll see your offers.
Choose the offer you want and enter any additional requested information.
Preapproval doesn't guarantee approval. When you apply for approval, Petal will do a hard pull of your credit report that will slightly depress your score. You are under no obligation to accept an offer, and there is no cost to apply.
If you don't have a credit score, Petal will ask you to link your bank account so it can generate its own proprietary Cash Score. This score is calculated using several factors, including your income and spending.
Normally, it only takes a few seconds to find out whether your application was approved. However, it may take longer if your application requires additional review.
What Credit Score Is Needed For a Petal Card?
The Petal 1 is designed for consumers with fair credit to bad credit. In other words, you should consider this card if your score is 300 to 669 on the FICO score range.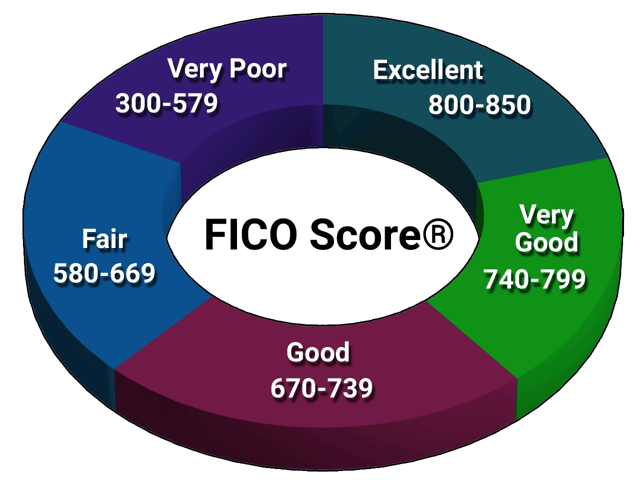 The Petal 2 card serves two audiences. The first group is composed of consumers with no credit scores. Petal creates a Cash Score for these folks based on income, spending, and savings.
The second group comprises consumers who do have a credit score, which should indicate fair credit or better (i.e., above 580 on the FICO scale).
Are Petal Cards For Bad Credit?
The Petal 1 card is for consumers with no or below-average credit, whereas Petal 2 is basically geared just to folks with no credit.
Petal 1 accepts applicants with bad credit scores, but some scores may be too low. In that case, consider improving your score by utilizing one or more time-tested techniques.
Some techniques deal directly with credit cards, but don't overlook other ways to improve your credit score, including fixing your credit reports, improving your debt-to-income ratio, and paying your loans on time.
Fix Your Credit Reports
Typically, lenders and creditors send information about your payment activity to at least one of the three major credit bureaus (Equifax, Experian, TransUnion). The possibility always exists that some of that information will be inaccurate or incomplete, and that can hurt your credit score.
It's up to you to remove inaccurate negative information from your credit reports, as doing so will allow your credit score to rebound. Negative items include indications of late payments even though you paid on time, accounts that you didn't open, and loan balances that seem too big.
You can fix your credit reports yourself, but it's a lot of work. Alternatively, you can hire a credit repair agency that will do all the hard lifting for you. DIY repairs are essentially cost-free (not counting the value of your time), but the repair agency fees are reasonable for the work they do.
If you decide to fix your reports yourself, order your credit reports from the three credit bureaus using AnnualCreditReport.com, the only federally authorized source of free credit reports. Comb through the reports and dispute any errors you come across.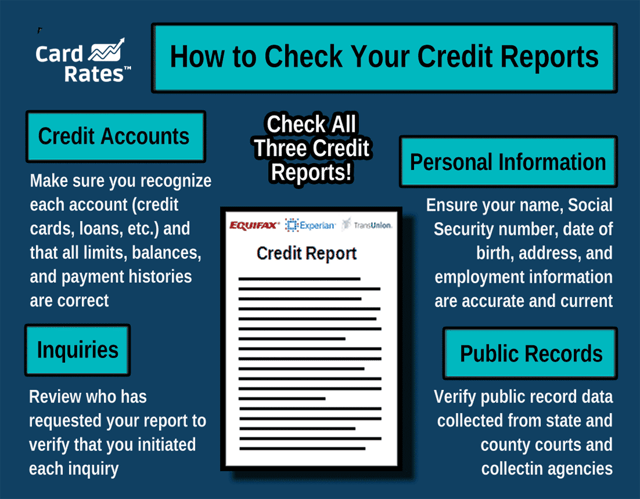 You can dispute errors online at the bureau websites or through registered mail.
If you win a dispute, the inaccurate information on your reports will be corrected or removed. If the information was negative, you should see your credit score improve within a month or two.
If you use a credit repair company, look for it to lodge a specified number of challenges each month to have the bureau and/or lender/merchant validate or remove the disputed information. The repair companies work on a monthly subscription basis, usually for about six months, although you can cancel at any time.
Reduce Your Debt-to-Income Ratio
Many lenders evaluate your creditworthiness using your debt-to-income (DTI) ratio. The ratio is equal to all your monthly debt payments divided by your gross income for the month. The critical value is typically 43% for mortgage lenders, 36% for other lenders and creditors.
You can improve your credit profile (though not necessarily your score) by reducing your DTI ratio below the critical values. You can accomplish this goal by bringing in more income or paying down your debts — both loans and credit card debt.

Improving your income is possible in several ways. Consider taking on side gigs, asking for a raise, working more hours, or finding a higher-paying job. If you have a non-retirement investment portfolio, you may want to increase the income component (from dividends, interest income, and capital gains).
Reducing your debt usually means prepaying more than the minimum amount due. Beware of prepayment clauses in loan contracts, as they may cost you more than you'll save in interest. Adopting a budget and prioritizing debt repayment is an excellent way to improve your financial health and your credit profile.
Pay Your Debts on Time
If you repeatedly find yourself running short of money and then borrowing to make it through until your next paycheck, you run the risk of losing control of your finances. The results can be ruinous, so you need to make every effort to get on top of the situation.
The basic measure of your financial stability is whether you can pay your bills on time. The more loan and credit card debt your rack up, the more interest will drain money away from other uses. Therefore, if you start missing debt payments, consider it a wake-up call to take strong remedial action.
In the long run, living within one's means requires sufficient income to pay the bills. Toward that end, you must reduce your bills and/or increase your income. You can take many different routes to get there, and a credit counselor can be of great assistance.
There are quite a few credit counseling organizations in the U.S. and Canada. CardRates.com has written about some, including Advantage Credit Counseling, the National Foundation for Credit Counseling, Golden Financial Services, Consolidated Credit, Credit Counseling Society, and several more.
The types of services these organizations offer vary from straight counseling to debt consolidation to debt settlement. When you consolidate debt, you use the proceeds from one loan to repay others. In some cases, you will be able to negotiate a lower interest rate or longer term on the consolidated debt, thereby making the payments more affordable.
Debt settlement is a more radical approach, in which you and your credit counselor get lenders to make concessions that help you recover control over your debt. Those concessions often include partial debt forgiveness as well as loan restructuring to lower monthly payments. In the worst-case scenario, you can explore your options under the bankruptcy statutes.
Debt settlement can be a slow affair, but if successful, will help you get out of debt and let you start over.
Are Petal Credit Cards Legit?
Yes, Petal cards are legitimate Visa credit card issuances from Utah-based, FDIC-insured WebBank. These cards have been written about in The New York Times, Forbes, Bloomberg, Inc., and elsewhere. Petal's innovative underwriting methods have expanded the pool of consumers who can access a credit card despite scant or no credit history.
Nonetheless, you should always perform due diligence before committing to any financial product. When we did so, we found the Petal was not accredited by the Better Business Bureau, which gave it a C+ rating. Trustpilot gives Petal a rating of 2.8 out of 5.
Complaints seem to cluster around the company's customer service, although to our eyes many complaints seemed shaky. If you have experience with Petal cards, drop us a line and let us know what you think.
Is Petal 2 a Good Credit Card?
We like both Petal cards. They serve the community of consumers with bad and scant credit through liberal approval methods, good rewards, and just enough benefits to compete with virtually any other standard Visa credit card.
The Petal 2 card, with cash back rewards and no fees, is a fine selection for credit novices. You get a good APR without a security deposit while avoiding just about all fees. On the minus side, the card lacks balance transfer capability, cash advances, signup bonuses, and 0% introductory APR promotions.
Is Petal a Secured Card?
An unsecured card, such as those Petal issues, doesn't require you to put down a cash deposit to get one. That's a good thing, considering that the APRs on these cards compete favorably with the APRs charged by several secured cards.
We like the fact that Petal is more likely to approve applicants with bad or scant credit who would otherwise be consigned to secured cards. We also like the lack of fees, low APRs, potentially higher credit limit, and decent cash back rewards these cards offer.
You may want to consider applying for a Petal unsecured card before a secured card — why cough up a security deposit if you don't have to?
How Do I Build Credit With a Credit Card?
There is nothing secretive about employing your credit card to build credit. To wit:
Pay your bills on time. Late payments can lead to lower credit scores, collections, write-offs, even bankruptcies. These kinds of negative events can send your credit score plummeting and linger on your credit reports for up to 10 years. If you are having trouble paying on time, consider enlisting the help of a credit counselor to help you fix the problem.
Reduce your credit card balances. Your credit utilization ratio (i.e., total credit used divided by total credit authorized) should ideally be below 20%. If it's above 30%, pay down your existing card balances as quickly as possible. To keep your balances in check, consider using a debit card or prepaid debit card more often. Using a debit card or prepaid card does not increase your debt but is as convenient as a credit card.
Don't close old credit cards. Doing so reduces your average account age and that hurts your credit score. Instead, use your older cards at least once a year to stop the credit card company from treating the account as defunct.
Don't apply for new cards: Until you get your credit score up to where you want it, desist from new card applications, as these require hard pulls that can reduce your score by five to 10 points each.
Fix your credit reports: We discussed this topic earlier, but in this context, look for unauthorized hard pulls — you may be able to get these removed by simply challenging them. Doing so will help you build credit.
As your credit score increases, you'll be able to access better credit cards with more generous benefits and lower APRs. That in itself is a powerful incentive to get your financial house in order.
Petal Isn't the Only — Or Best — Option For Limited Credit
This review of credit cards like Petal proves that you have options when you want a credit card, despite having bad or no credit. The clearest example applies to students who can get student credit cards without a credit history. Student cards often have better rewards than do the Petal cards, and we like them.
The reviewed alternatives to Petal 1 and Petal 2 are quite competitive with the Petal cards. Before making a final decision, we suggest you click on the APPLY NOW links on any of the cards you find attractive and see whether you prequalify. Read all the fine print before deciding where to apply.
Remember, prequalifying for a credit card does not hurt your credit score.
Advertiser Disclosure
CardRates.com is a free online resource that offers valuable content and comparison services to users. To keep this resource 100% free, we receive compensation for referrals for many of the offers listed on the site. Along with key review factors, this compensation may impact how and where products appear across CardRates.com (including, for example, the order in which they appear). CardRates.com does not include the entire universe of available offers. Editorial opinions expressed on the site are strictly our own and are not provided, endorsed, or approved by advertisers.