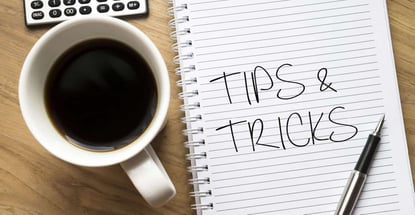 Using a credit card advantageously is within everybody's capability. You just need to learn the tricks of the trade. There are some strategies you can employ to make sure you are always on top of your account and are using it to your benefit. 
You can also protect your account against fraud, establish a positive relationship with the issuer, and just make life easier for yourself. If you falter, though, it can cost you both fees and credit damage.
The following 15 tips can put you on the path to financial and credit wellness! 
1. Use Preapproval to Avoid Credit Dings
One of the more frustrating aspects of getting a credit card is that you have to apply to find out if you qualify. When you do, a hard inquiry will be noted on your credit file, which can lower your credit score. 
To avoid unnecessary dings, look for credit card issuers, such as Capital One, that have an online preapproval process. All you need to do is fill out some basic information, and the company will instantly check to see which credit cards are likely within range. 
Although it's not a guarantee that you will be accepted, it's an indication that you stand a good chance. 
2. Request a Suspension If You Misplace Your Card
Oh, no, you've lost your card! Don't worry. Most credit card issuers allow you to suspend use without having to cancel the account and wait for a new card to be sent. 
Contact your credit card issuer to let them know the card is missing and confirm recent charges. If they are all correct, great. If not, let the representative know, and an investigation will take place.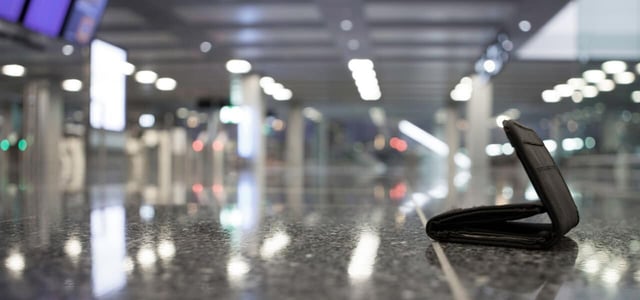 You may have the option to lock the card, which will prevent another person from using it should they come across it before you do. Then, if you locate the card, you can simply unlock the account and start to charge again. 
3. Hardship Plans Are Often Available 
If you get into financial trouble, you may not be able to make your payment on time or in full. In that case, contact your credit card issuer immediately. By phone is best. 
Ask to speak to a representative who can help you develop a hardship plan. This is an arrangement where you would pay less than the amount agreed upon or skip payments altogether for a specific number of months while you work out your finances. 
Depending on the issuer and your circumstances, you may also avoid late payments from appearing on your credit report or have the interest lowered and fees waived while you are on the plan. 
4. Change the Billing Date to One That Works For You 
If you get paid at the beginning of the month and the end of the month, a due date of the 15th may be inconvenient for you. Contact your credit card issuer and ask that they move the billing date to one that works better for your paycheck schedule.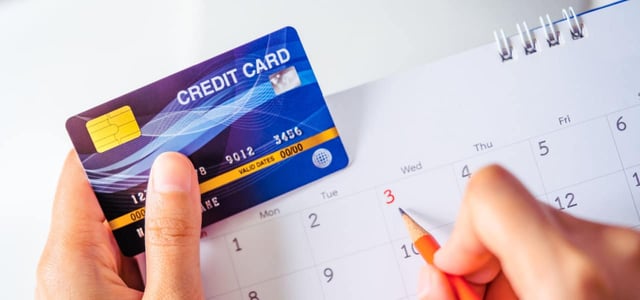 It won't change the number of days in the cycle, but a due date that is closer to payday can prevent you from scrambling for the cash when you need to satisfy your bill. 
5. Setup Alerts to Track Charges and Stop Fraud 
Most credit card issuers have an alert system you can activate online. Once enrolled, you can have every transaction sent to your phone number as a text or in an email so you can approve it before it goes through. 
Not only can this system help you manage your charges so you are not surprised by a growing balance, but if somebody else is using your card fraudulently, you will know immediately and can act quickly so the charge is denied. 
6. Avoid Interest by Paying Within the Grace Period
When interest rates are high, revolving debt can become very expensive. But as long as you pay the entire balance within the grace period, no finance fees will be added to your bill. 

Paying in full is a great habit to adopt. You will know for sure that your purchases won't cost you extra, and the debt will never grow to more than you can handle. 
7. Take Advantage of a 0% Interest Rate on Upcoming and Existing Debt
On the other hand, you may want to use your credit card to buy something and then pay over a few months or longer. In that case, you may consider getting a new credit card with a 0% introductory rate. 
You will have a fixed number of months to make charges without finance fees added to the balances. When that time period is up, the rate will revert to the regular APR. Zero percent interest rate cards are also available for balance transfers, allowing you to shift expensive debt to a card with no interest applied for a fixed number of months. 
As long as you pay the entire debt within the promotional period, all it will cost you is the balance transfer fee, which is usually 2% to 4% of the transferred balance. 
8. Avoid Taking Out Cash From Your Card
Maybe you want to pay for something with cash, but your checking and savings accounts are empty. Why not turn to your credit card for a cash advance? Because it will cost you. A lot. 
There is no grace period for cash withdrawals, so you will be charged interest on the amount you take out immediately, and the APR for cash withdrawals is often higher than for purchases.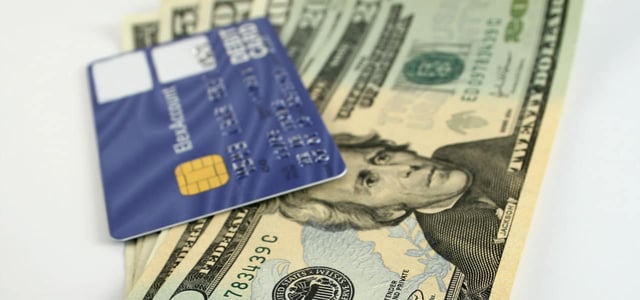 The credit card issuer will typically charge a fee of between 2% and 5% of the amount you take out, too. Therefore, as convenient as this option may be, it's extremely pricey. 
9. Pay for Group Costs To Increase Rewards
Having a credit card that rewards you every time you charge is great, but if you don't charge a lot, you won't be earning much. How can you get around this problem? 
If you have a large group of friends and family members, you may consider buying what they need and then having them reimburse you. Let's say you have a cash back card that offers 1.5% back on every dollar you spend. If you only charge $500 a month, your cash back will be $7.50. But if you can be the primary payee for a bunch of people and charge $3,000, you will earn $45. 
This method can be fruitful, but be very careful. Collect the money right away with an app like Venmo or Zelle, then pay the balance in full immediately via the issuer's app. This way, your credit score won't be penalized because your credit utilization is too high, or you're unable to make the entire payment when it's due. 
10. Make On-time Payments to Avoid Fees and Credit Score Damage
Be very careful to make your payments on time. Late payment penalties can cost as much as $41, and if you skip an entire payment cycle, a 30-day delinquency will be noted on your credit report. 
Since payment history is the most important factor in a credit score, even one late payment can lower those numbers. The solution is simple. Mark your calendar with the due date, or sign up for an alert that will come to you by text or email.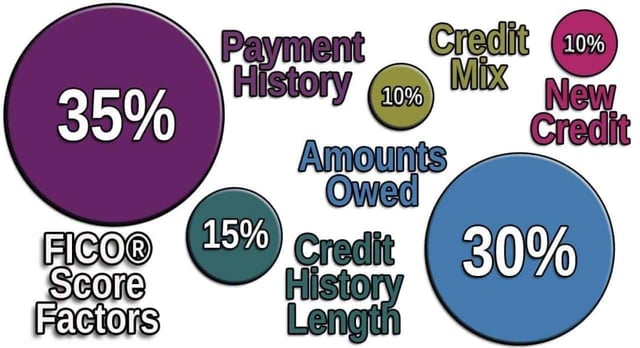 Another option is to enroll in automatic bill pay, where you can select to have the minimum payment, a specific amount, or the entire balance deducted from your checking account and sent to your creditor. 
11. Transfer Rewards Points to Maximize Their Value
If you have one of the many credit cards that allow you to rack up points or miles, you can redeem those rewards on the issuer's website. It's a fabulous way to get free stuff just by charging and paying in full (interest will erode the value of your rewards). 
In general, the points and miles are worth between 1 and 1.5 cents. The best value is usually to redeem them for travel instead of things like products or gift cards, but if you transfer your rewards to one of the credit card company's travel partners, the value can increase to 2 cents or more per mile or point. 
12. Ask For a Fee Waiver, Even if You Were in the Wrong
Almost everyone makes a mistake at some point. If you have a solid history of on-time payments, but you somehow missed a due date, get on the phone. Explain what happened and ask if the late fee can be waived.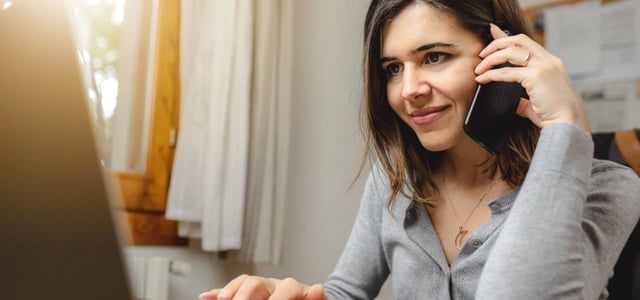 If you have a credit card designed for beginning account holders instead of an elite card that is heavy with rewards and special perks, the issuer may agree to forgo the annual fee. You have nothing to lose and everything to gain by asking.
13. You May Be Able to Negotiate a Lower APR
The APR is irrelevant if you never keep a balance, but if you do carry over debt and the balance is high, a low rate will definitely make a difference in the amount of finance fees you are charged. 
If you historically make payments on time and still have plenty of room on your credit line, call the issuer and ask if it will reduce the APR so you can pay the debt off more efficiently. As with fee waivers, there is no harm in trying, and you may be able to secure a preferable rate. 
14. If You Charge Your Cellphone Bill, Your Device May Be Insured
For many people, a cellphone is a lifeline. It can also be expensive, so keeping it in good condition and safe from thieves is important. Thankfully, a few credit cards can come to the rescue if you damage your phone or it's stolen. 
If you pay your bill with certain credit cards, you may be entitled to cellphone protection. For example, with the Chase Freedom Flex℠ card, you can claim up to $800 twice in a 12-month time frame (with a $1,000 limit) for a $50 deductible.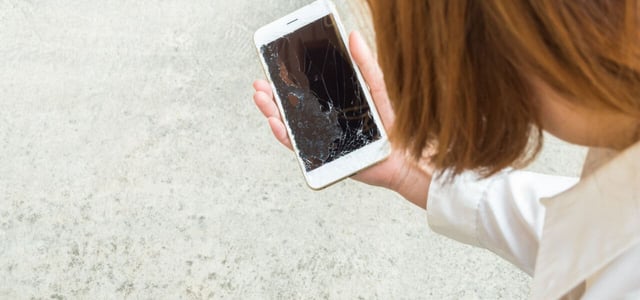 Check to see if your credit card offers this type of coverage. If it does, consider using it for the bill. 
15. Review Your Statement to Know How Long Payoff Will Take
Are you thinking about paying your balance by sending the minimum requested payment? Find out how much it can cost you in dollars and time first. 
You can use a minimum payment calculator, but the answer will also be on your credit card statement. The Credit Card Accountability Responsibility and Disclosure (CARD) Act stipulates that credit card companies must provide an estimate of how long it can take to pay off your credit card balance as well as the interest if you make only the minimum payments. 
For example, if you have acquired a $6,000 balance and the APR is 18.24%, the total interest would be $5,728, and it would take you 15 years and one month to get out of debt. This information should inspire you to pay a lot more than the minimum whenever possible! 
The Bottom Line
On paper, credit cards are not hard to manage. In reality, it's easy to lose track and to make errors. Take simple steps to handle your account in the best way possible. With even a little attention to detail, you can make the most of these credit accounts. 
And if you are ever confused and need extra guidance, don't be afraid to call the number on the back of your card. You can ask about anything from rewards and fees to how to protect your card from identity theft. After all, your credit issuer wants you to be a happy and active cardholder almost as much as you do. 
Advertiser Disclosure
CardRates.com is a free online resource that offers valuable content and comparison services to users. To keep this resource 100% free, we receive compensation for referrals for many of the offers listed on the site. Along with key review factors, this compensation may impact how and where products appear across CardRates.com (including, for example, the order in which they appear). CardRates.com does not include the entire universe of available offers. Editorial opinions expressed on the site are strictly our own and are not provided, endorsed, or approved by advertisers.