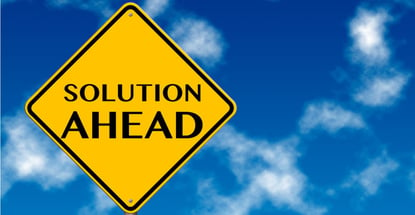 There may come a time when you can't manage even the minimum monthly payment for your credit card account. After exploring different methods to keep the account in good standing, you may still come up short.
In that case, contacting the issuer to ask for assistance is the best course of action. A modification of the terms of the agreement may be available. 
Here is what each of the major U.S. credit card issuers recommends you do when experiencing financial hardship and are having trouble meeting your payments. 
American Express

American Express provides a general outline of what you can expect when you apply for payment relief. You will need to contact the company online to explore what is available to you based on your unique situation.
You can log in to your account and use the drop-down menu to select a general description of your situation, use the chat function to communicate with a representative, or call 1-866-703-4169. 
Amex offers individual short-term and long-term plans to distressed borrowers. Once you communicate your circumstances and needs, the representative will explain the details of the plan Amex is willing to offer you.
Bank of America

When you are under financial stress and are having trouble paying your credit card bill, Bank of America offers a few ways to help you take control of your debt. The first is to contact the company and work out an individual plan. Bank of America stresses the importance of early intervention. 
Log in to the Online Banking platform or call 1-855-891-3401 to speak with a representative. With either method, you will explain what is happening and request assistance. Depending on your situation and needs, Bank of America will allow you to pay less than the minimum payment for an agreed-upon period. 
The other option the bank promotes is for you to pursue outside credit counseling. These nonprofit organizations will review your debts and devise a plan based on your circumstances.
The credit counseling agency may present you with a debt management plan (DMP) that allows you to pay all your credit accounts through the agency in three to five years, with reduced or even no interest at all.
Capital One

Capital One will work with you if you anticipate you won't be able to make your minimum payment on your credit card account for several months. Call the customer service number at 1-800-227-4825 to speak with a representative.
One modification the company will make is to change the account's payment due date. This way you won't be stressed when all your bills are due at the same time. Just call the company quickly because the revised due date usually takes two billing periods to go into effect. 
Capital One also recommends that you contact a credit counseling agency if you need more assistance with high debt. 
Chase

If you have a Chase credit card and can't afford to make a full payment, the company instructs you to enroll for a deferment online. A hardship plan will be set up for you on a case-by-case basis. 
In the event you can't enroll in the plan or need more assistance, call Chase at 1-800-404-6220.
Specialized help may also be available if COVID-19 has affected your ability to pay. Call 1-888-356-0023 to find out what Chase will do for you based on your unique circumstances. 
Citibank

Citi instructs cardholders who are having trouble paying their past-due balances by calling 1-866-670-6730. A Payment Assistance Team representative will review your hardship plan. 
Emergency assistance may include payment forbearance, a competitive debt consolidation loan, waived fees, or reduced interest rates. The company may also agree to begin reporting your monthly payments as on time, so you start immediately improving your credit rating.
Discover

When you're in financial distress, Discover wants you to contact them at 1-800-983-1412 as soon as possible. The company's stated goal is to help you identify a solution that will help you get back on track. A Discover representative will talk through your situation and present options, which may include a payment assistance program.
Discover encourages you to honestly explain what is happening, and it will work with you to manage the financial strain.  The company has partnered with local assistance resources and financial hardship assistance programs to help financially stressed-out cardholders who have been hit with emergencies, including medical issues, disabilities, serious accidents, and unemployment or income changes.
Navy Federal Credit Union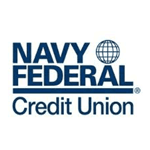 Navy Federal Credit Union offers several options to assist eligible members who may need help. Call 1-888-842-6328 for assistance. Depending on your situation, you may qualify for loan extensions, deferred payments, and credit card limit increases. 
Because this is a credit union, Navy Federal offers in-house credit counseling to members who cannot make their credit card payments. The credit union will review your options for debt consolidation and a debt management plan for an alternative repayment schedule.
PNC
PNC has published a hardship guide to walk you through what the bank may do for you on an individual basis, but you can also call 1-800-523-8654 to request a Temporary Hardship Relief plan. 
The company instructs you to sign onto its hardship banking platform, where you will complete part of the request form and select which accounts you are having trouble paying.
The bank will then determine your eligibility for a hardship plan by asking a series of questions regarding your current financial situation. Among its available options for financial relief are postponing or reducing the payment due on your account or providing long-term payment forbearance.
Wells Fargo

Wells Fargo wants to hear from you as soon as possible if you have a Wells Fargo credit card and are behind on your monthly payments or you know you are unable to pay your credit card bill. Wells Fargo offers solutions that can help you regain your financial footing.
Call 1-800-869-3557 and ask to speak to somebody who can explain the relief options available to you. Depending on your situation, Wells Fargo may offer you a short-term payment plan in which your account will have a lower interest rate and possibly a lower minimum payment amount. 
If you need a longer-term solution, the bank will also work with you to arrange a plan that suits your needs.
In the event these solutions aren't enough, Wells Fargo recommends you contact a credit counseling agency. 
Contact Your Issuer As Soon As Problems Emerge
Regardless of the bank you have a credit card account with, contact them as soon as you are aware that problems are emerging. When the account is still with the original creditor, you may be able to reach an arrangement that satisfies you both. But your options will be more robust when you reach out before the account is delinquent.
There is no one-size-fits-all hardship plan for every person and every bank. You must get on the phone and negotiate what works best for both parties.
All credit card issuers want the same thing: for you to make your payments so they can recoup the money they loaned you. And as a cardholder, that is likely your goal as well. 
Advertiser Disclosure
CardRates.com is a free online resource that offers valuable content and comparison services to users. To keep this resource 100% free, we receive compensation for referrals for many of the offers listed on the site. Along with key review factors, this compensation may impact how and where products appear across CardRates.com (including, for example, the order in which they appear). CardRates.com does not include the entire universe of available offers. Editorial opinions expressed on the site are strictly our own and are not provided, endorsed, or approved by advertisers.