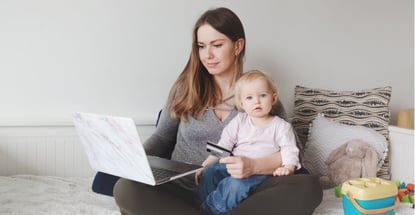 Babies bring a lot of joy into the world, but some stress too as new parents face many adjustments, including sleepless nights and increased child-related expenses. For many families, the costs that come with having a baby are more than they expect.
The average middle-income family spends between $12,000 and $14,000 on child-related expenses each year. And for newborns, that cost can go as high as $50,000 in the first year.
With 62% of Americans admitting to living paycheck to paycheck in September 2020, an increase from 54% in April and 49% before the coronavirus pandemic, it's more important than ever for parents to get a hold of their household budget and adopt better credit card habits to stay out of debt.
1. Take Advantage of Signup Offers
Credit cards offer many great benefits these days, including generous cash back programs — as long as you find the right card that rewards you for the types of purchases you make regularly. Plus, many cards offer sweet cash back sign up bonuses if you spend a certain amount of money within the first few months.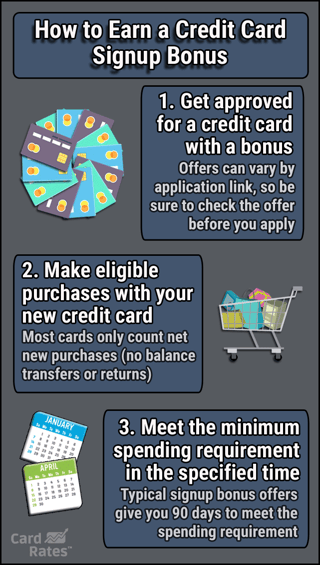 As a new parent, you're likely to already be spending more on everyday essentials such as diapers and wipes, along with bigger items such as a car seat or stroller. Why not find a card that offers extra rewards for these spending categories and get the cash bonus? The extra money back can help cover these new expenses.
For instance, the Chase Freedom Unlimited® offers a bonus to new cardmembers who meet the required spending on purchases within the first three months of opening a new account. Plus, bonus cash back on grocery store purchases of up to $12,000 in the first year. Many families will meet these spending marks easily.
As long as you manage your credit card use and only charge what you can pay off in full, this strategy is a great way to get some extra cash to cover these new baby purchases.
2. Review Bonus Categories and Spend Accordingly
Credit card companies often provide cardmembers with bonus reward earning opportunities that may rotate every month or every quarter, depending on the credit card.
Some bonuses are rewarded when you use the card to make a purchase within a certain category or at a specific restaurant or retailer. Watching out for these offers and strategically planning your shopping can ensure you maximize reward earnings and get more money or points back for your purchase.
For example, some Discover cards usually offer 5% cash back on up to $1,500 in purchases made with big retailers such as Amazon.com, Walmart, and Target in Q4 for the holiday shopping season. For the bonus cash back, categories must be activated, and they rotate each quarter.

Just keep an eye out for emails from your credit card company alerting you to these deals and make sure you opt in to qualify for the extra rewards. Then, plan your shopping strategically.
You can earn even more cash back on your baby purchases by double-dipping on cash back by using a tool such as Cently when shopping online. This free browser extension automatically searches for and applies available coupons and cash back offers to your online cart at checkout so you never miss a deal or extra reward earning opportunity.
3. Transfer High-Interest Debt to a New Card
If you're swimming in credit card debt, now is a good time to consolidate debt. Think about transferring your current credit card balance to a new card that waives interest on balance transfers for a promotional period of anywhere from 12 to 21 months. This buys you more time to pay down the principal balance without racking up fees.
For example, the Citi Simplicity® Card provides one of the longest introductory APR periods on balance transfers out there.  Though a balance transfer fee will apply, this card doesn't charge an annual fee or late fees.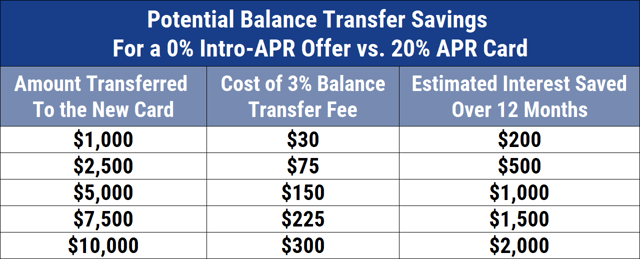 Ultimately, this strategy gives you more flexibility on how much you can pay each month but also helps you get ahead since payments will go directly to the principal debt instead of interest fees. Just make sure you can pay down the balance in full before the promotional period expires or you may be hit with deferred interest.
4. Negotiate Your Card's Interest Rate
Today's average credit card interest rate is 17.98% for new offers and 14.58% for existing accounts, according to WalletHub's Credit Card Landscape Report. If your credit card interest rate is high or there's a competitor card offering a lower rate, you may have room to negotiate a better rate.
For consumers who carry a balance from month to month, scoring a lower rate can save you big bucks every month on otherwise useless fees.
To successfully negotiate your interest rate, your account must be in good standing, including a history of timely payments. Before calling a customer service rep, compare competitor interest rates to see if your provider can match or beat it. If you don't get anywhere with the first associate, ask to speak with a manager or call back and try again.
5. Set Up Automatic Payments
Many new parents describe the first few weeks after the baby arrives as being in a fog — the combination of not sleeping, poor eating, and feeling overwhelmed makes it hard to focus on anything other than feeding, burping, and changing your infant.
However, the bills don't stop arriving in the mail just because you birthed a child, and credit card companies will slap you with some hefty penalties if you miss a payment date.
In fact, the maximum late payment fee for credit cards is $40. Not to mention, missing a payment can cause your interest rate to rise or lead to the cancellation of any introductory offers, such as a 0% interest rate on a new credit card, and damage your credit score.
The bottom line is it's best to set up automatic payments before the baby arrives so you have one less bill to think about. It's best to set it so you pay off the balance in full to avoid racking up interest fees, but even setting up the minimum due will help you avoid these fees.
Otherwise, set up payment alerts in your credit card account to get notifications directly to your phone so you never miss that due date.
Avoid Future Debt through Savings and Life Insurance
Saving for emergencies is a crucial step to avoid credit card debt. When you don't have the cash to cover unexpected baby bills, you're likely to take on high-interest debt. Automating savings is one simple way to prioritize your savings over spending on nonessentials.
Keep in mind, a life insurance policy is also key to protecting your family's financial future, which can go toward paying monthly expenses as well as paying off any credit card debt if something were to happen to you. Not only is it easy to apply for life insurance online these days, but it doesn't cost a lot either.
Sites such as HavenLife.com, a life insurance agency backed by MassMutual, makes it simple to buy affordable term life insurance online. According to the site, a healthy 35-year-old woman can expect to buy a 20-year, $500,000 term life insurance policy for around $20 per month. This is a small price to pay for peace of mind.
Final Notes on "5 Credit Card Tips for New Parents (Sep. 2023)"
We hope this guide "5 Credit Card Tips for New Parents (Sep. 2023)" has been a helpful resource for you in learning more about your financial options. In this guide, we've covered:
1. Take Advantage of Signup Offers
2. Review Bonus Categories and Spend Accordingly
3. Transfer High-Interest Debt to a New Card
4. Negotiate Your Card's Interest Rate
5. Set Up Automatic Payments
Avoid Future Debt through Savings and Life Insurance
To learn more about options not mentioned here, be sure to check out other popular reviews from our team of experts:
We also encourage you to check back at this URL regularly, as we update the offers listed in "5 Credit Card Tips for New Parents (Sep. 2023)" and other guides on a daily basis.
Advertiser Disclosure
CardRates.com is a free online resource that offers valuable content and comparison services to users. To keep this resource 100% free, we receive compensation for referrals for many of the offers listed on the site. Along with key review factors, this compensation may impact how and where products appear across CardRates.com (including, for example, the order in which they appear). CardRates.com does not include the entire universe of available offers. Editorial opinions expressed on the site are strictly our own and are not provided, endorsed, or approved by advertisers.