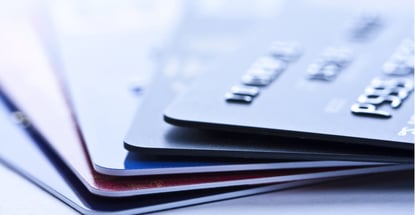 The quartet of Chase prequalify and preapproval credit cards require you to have good or excellent credit to get one. In fact, JPMorgan Chase is known for its rigorous approval standards, so any opportunity you can take to check your winning odds is valuable.
Chase Bank can make a prequalified offer or preapproved offer online, in the mail, and at its branches.
Prequalify & Apply | Alternatives | FAQs
How to Prequalify & Apply
You can get a pre-qualified offer or pre-approved offer for one or more credit cards on Chase's website. The process takes less than a minute and requires you to input your name, address, and the last four digits of your Social Security number.
You also must check the box acknowledging that you are attempting to prequalify for a card rather than submitting a full-fledged application. This means Chase won't do a hard credit inquiry on your credit report from a credit bureau, so your credit score will not suffer when you click the "Find My Offers" link.
Almost immediately, Chase will display a list of preapproved cards, if any. You can then click on the card(s) to submit a full application. We've rated the best Chase credit cards as follows:
If you fail to prequalify for any cards, Chase will display a short explanatory note to the effect that you may have opted out of prescreened offers or that you recently responded to another Chase offer. You can click the link to proceed to the Chase Bank main website to see whether other Chase financial products will suit your needs.
The four cards participating in the prequalification process are two pairs of siblings: Chase Freedom and Chase Sapphire. All four cards offer point rewards that you can redeem for cash, gift cards, a statement credit, and purchases at the Chase Ultimate Reward website.
The Freedom cards charge no annual fees, whereas you'll pay a moderate or high fee to get a Chase Sapphire card, perhaps to weed out consumers who will have trouble affording the monthly payment.
All four cards require you to have good credit to prequalify, which generally means a FICO score above 700. The general consensus is that a Freedom card is easier to get than a Sapphire card. But even if you fail to prequalify for any of the four credit cards, you can still pursue other cards designed for consumers with fair or bad credit.
Alternatives For Fair/Bad Credit
A less-than-good score should not prevent you from getting a credit card or a personal loan from a lender. The following trio of cards are useful alternatives when the Chase powers that be give you the thumbs down on a pre-approved credit card.
No annual or hidden fees. See if you're approved in seconds
Be automatically considered for a higher credit line in as little as 6 months
Help build your credit through responsible use of a card like this
Enjoy peace of mind with $0 Fraud Liability so that you won't be responsible for unauthorized charges
Monitor your credit score with CreditWise from Capital One. It's free for everyone
Get access to your account 24 hours a day, 7 days a week with online banking from your desktop or smartphone, with Capital One's mobile app
The Capital One Platinum Credit Card is a basic, no-frills credit card, without any rewards, welcome bonuses, or 0% introductory APRs. The regular APR is well above average, but at least there is no penalty interest rate, and balance transfer transactions carry no extra fees at the transfer APR. The only two fees listed in the card's Schumer box are for cash advances and late payments.
Earn unlimited 1.5% cash back on every purchase, every day
No rotating categories or limits to how much you can earn, and cash back doesn't expire for the life of the account. It's that simple
Be automatically considered for a higher credit line in as little as 6 months
Enjoy peace of mind with $0 Fraud Liability so that you won't be responsible for unauthorized charges
Help strengthen your credit for the future with responsible card use
Enjoy up to 6 months of complimentary Uber One membership statement credits through 11/14/2024
For a small annual fee, the Capital One QuicksilverOne Cash Rewards Credit Card entitles you to flat-rate, unlimited cash back rewards on all qualifying purchases. In other respects, the card's APR and fee structure matches that of its sibling no-annual-fee Platinum card. QuicksilverOne gives you access to the Eno application, where you can get virtual card numbers to protect your account when making online purchases.
at Continental Finance'ssecure website
Up to $1,000 credit limit doubles up to $2,000! (Simply make your first 6 monthly minimum payments on time)
All credit types welcome to apply!
Monthly Credit Score – Sign up for electronic statements, and get your Vantage 3.0 Score Credit Score From Experian
Initial Credit Limit of $300 – $1,000 (subject to available credit)
Monthly reporting to the three major credit bureaus
See if you're Pre-Qualified without impacting your credit score
The Surge® Platinum Mastercard® from Continental Finance is available to many consumers with bad credit, albeit with steep APRs and fees. Beyond the annual fee, you face a monthly maintenance fee (waived the first year) as well as fees for cash advances (not permitted during the first 95 days), foreign transactions, additional cards, and late or returned payments. The credit limit range is better than that offered by some other cards targeting the same audience.
What is the Easiest Chase Card to Be Approved For?
Except for the Chase Freedom® Student credit card discussed below, none of Chase's cards are all that easy to obtain. Nevertheless, the Chase Freedom siblings are the cards featuring the easiest approval when your credit is not so hot.
Nominally limited to consumers with good to excellent scores, the Chase Freedom Unlimited® and Chase Freedom Flex℠ occasionally have preapproved credit card applicants with credit just short of good.
Of the two, the simpler Unlimited card may be a bit easier to obtain, but we don't think the difference is significant. The Sapphire travel rewards cards definitely have tougher approval standards, and their annual fees naturally discourage consumers who find such fees an abomination.
If you happen to receive preapproval for a Sapphire card and don't mind the fees, we think it's definitely worthwhile to apply for either one — they are among the best travel cards available.
Chase also co-brands the Amazon Prime Store card. As with any store card, this one is fairly easy to obtain, as are the Chase co-branded airline cards.
Does Chase Do a Hard Pull For a Credit Card?
When you use the Chase website to get a prequalified offer for a credit card, you will not be charged for a hard pull from a credit bureau, thereby avoiding a dip in your credit score of five to 10 points. The same is true if you receive a preapproved credit card offer (a prescreened offer) in the mail.
It's only when you officially apply to a Chase credit card offer (or card offer from any financial institution) that you will be subject to a hard pull of your credit report.
Therein lies the value of the prequalification/preapproval process: You can find out whether you have a chance of receiving approval from a financial institution without hurting your score unnecessarily. If you don't get a prequalified offer, you know not to harm your credit history by burning a hard pull on an application for the card.
Hard inquiries lower your credit score for one year and remain on your credit report for two years. Although the damage from one hard inquiry is slight, multiple hard inquiries can mount to a hammer blow on your score.
The reasoning is that applying for several cards within a short span may indicate financial distress and therefore precipitate lower scores. A soft pull resulting from your response to a prequalified offer won't hurt your score.
What is the 5/24 Rule?
Chase restricts you to five new cards within a 24-month period. This is the infamous Chase 5/24 Rule, and it applies to all new credit and charge cards you obtain, not just Chase ones. You may not see the rule explicitly expressed on the Chase website, but it is real and strictly enforced.
The rule exists to discourage churning — the practice of obtaining credit cards to earn introductory bonuses. Whether you are a fan or opponent of churning, know that the Chase 5/24 rule is on patrol, ready to deep-six your credit card application if you run afoul of its provisions.
Chase isn't alone in restricting new cards, as various card-limiting rules have been implemented by Citi, Capital One, Discover, American Express, and others.
Can I Get a Chase Credit Card With No Credit?
Chase doesn't offer a secured credit card, but you may be surprised to learn of the Chase Freedom® Student credit card since it seldom shows up in online articles and ads. In the absence of a Chase secured card, the student card is the only Chase card available with no credit requirement, as long as you are a student attending an eligible undergraduate school on at least a half-time basis.
Chase Freedom® Student credit card
This card is currently not available.
The student card from this credit card company features a reasonably low interest rate for purchases and balance transfer transactions, but a higher APR for cash advances. The grace period for avoiding interest charges is 21 days, the standard found on most other Chase cards but shorter than that offered by several competitors.
This means you have fewer days to make at least the minimum payment before incurring interest and late fees.
On the plus side, there are no fees for going over the credit limit or having a check returned. You earn cash back on all purchases and can earn a signup bonus by spending the required amount on purchases during the first three months after opening the account.
Other benefits include an annual good-standing reward for up to five years, credit limit increases, free credit scores via Chase Credit Journey, $0 liability protection, purchase and extended warranty protection, instant card lock and unlock, and trip cancellation insurance.
Does Chase Approve Instantly?
This credit card company typically gives you an instant approval decision, but in some cases, it will take longer to receive the verdict. According to Chase, "We usually send you a written response to your credit card application within 7 to 10 business days, but in some cases, it may take us up to 30 days."
If you like, you can send a secure email about your application status via the Customer Service page, but we can't guarantee you'll get a personalized answer. If all else fails, you can call 1 (800) 432-3117 to speak to a human.
Remember, Prequalifying Does Not Guarantee Approval
Keep in mind that the Chase prequalify and preapproval credit cards do not guarantee approval even if you are preapproved. It's only by submitting an actual application that you'll find out whether you pass muster.
JPMorgan Chase credit cards own 16.6% of the U.S. market, making it the country's biggest consumer and business credit card issuer. With so many fans, it's easy to see why this credit card issuer can afford to enforce high credit standards for credit card applicants. The online prequalification service that Chase offers can help you see whether you're in the running for application approval.
CardRates.com can help you evaluate which credit cards to consider and link you to the application page to expedite the process.
Advertiser Disclosure
CardRates.com is a free online resource that offers valuable content and comparison services to users. To keep this resource 100% free, we receive compensation for referrals for many of the offers listed on the site. Along with key review factors, this compensation may impact how and where products appear across CardRates.com (including, for example, the order in which they appear). CardRates.com does not include the entire universe of available offers. Editorial opinions expressed on the site are strictly our own and are not provided, endorsed, or approved by advertisers.