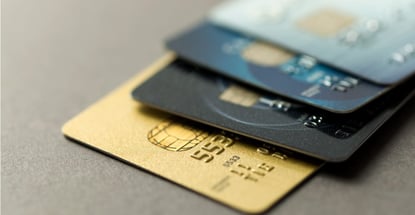 With 95 million cardholders, it's safe to say interest in Citi credit card preapproval is strong. Most Citi cards offer reward options via the ThankYou Points and Citi Simplicity card programs. And the bank makes it easy for you to prequalify for one or more of their credit cards by answering a few questions.
You Can See If You're Preapproved on Citi's Website
The Citi website lets you see if you're preselected for one or more of its credit cards. You can explore card offers with low intro APRs, reward options, or balance transfers, among other options, by entering identifying information and indicating a product preference. 

The bank will do a soft pull of your credit that won't hurt your score and then show you a list of prequalified offers for credit cards along with their APRs and other details. Applying for one of the cards will trigger a hard credit check that may shave a few points off your credit score. 
The prescreening process is a fast way to see the prequalified offers available to you based on your credit profile. Preapproval does not guarantee final approval, which is subject to the bank's credit review process.
The Best Citi Cards to Apply For
The summaries below provide many facts you need to select the Citibank credit card that best meets your needs. We then provide additional information to help you decide which cards you want (or which are likely to provide credit approval).
1. Citi® Double Cash Card
This card is currently not available.
Additional Disclosure: Citi is a CardRates advertiser.
The Citi® Double Cash Card offers ThankYou Points redeemable for cash back as a direct deposit, statement credit, or check. Other card benefits include special access to thousands of entertainment events, contactless pay, 24/7 customer support, and compatibility with digital wallets. Protection features include 24-hour fraud protection, Citi Identity Theft Solutions, the Lost Wallet Service, and $0 liability on unauthorized charges.
Earn 60,000 bonus ThankYou® Points after you spend $4,000 in purchases within the first 3 months of account opening.
Plus, for a limited time, earn a total of 10 ThankYou® Points per $1 spent on hotel, car rentals, and attractions (excluding air travel) booked on the Citi Travel℠ portal through June 30, 2024.
Earn 3 Points per $1 spent at Gas Stations, Air Travel and Other Hotels
Earn 3 Points per $1 spent at Restaurants and Supermarkets
Earn 1 Point per $1 spent on all other purchases
Annual Hotel Savings Benefit
60,000 ThankYou® Points are redeemable for $600 in gift cards or travel rewards at thankyou.com
No expiration and no limit to the amount of points you can earn with this card
No Foreign Transaction Fees on purchases
| | | | | |
| --- | --- | --- | --- | --- |
| | | 20.99% – 28.99%(Variable) | | |
Additional Disclosure: Citi is a CardRates advertiser.
The Citi Premier® Card enables easy points transfers to your favorite airline loyalty programs, including TrueBlue®, Virgin Atlantic Flying Club, and Singapore Airlines KrisFlyer, among others. There is no transfer fee, and the minimum transfer is only 1,000 points. The card features contactless pay, free addition of authorized users, access to Citi Entertainment, and digital wallet compatibility.
3. Citi Custom Cash℠ Card
This card is currently not available.
Additional Disclosure: Citi is a CardRates advertiser.
The Citi Custom Cash℠ Card provides you with automatic account alerts to remind you of balance levels, payments due, or when you exceed your credit limit. You can choose your payment due date to suit your schedule and access your account anywhere using the Citi Mobile App. The app lets you quickly make payments and view your current balance, available credit, spending summary, and other information.
No Late Fees, No Penalty Rate, and No Annual Fee… Ever
0% Intro APR for 21 months on balance transfers from date of first transfer and 0% Intro APR for 12 months on purchases from date of account opening. After that the variable APR will be 18.99% – 29.74%, based on your creditworthiness. Balance transfers must be completed within 4 months of account opening.
There is an introductory balance transfer fee of $5 or 3% of the amount of the transfer, whichever is greater for balances transfers completed within 4 months of account opening.
Stay protected with Citi® Quick Lock
| | | | | |
| --- | --- | --- | --- | --- |
| 0% Intro APR Period 12 months on Purchases | 0% Intro APR Period 21 months on Balance Transfers | 18.99% – 29.74% (Variable) | | |
Additional Disclosure: Citi is a CardRates advertiser.
The Citi Simplicity® Card comes with 24/7 customer service, contactless pay, automatic account alerts, flexible payment due dates, and digital wallet compatibility. You receive extensive protection against unauthorized charges on your account, and Citi Identity Theft Solutions can help you resolve problems when your card is lost or stolen.
This card is currently not available.
Additional Disclosure: The information related to Citi Rewards+® Card has been collected by CardRates.com and has not been reviewed or provided by the issuer or provider of this product or service.
The Citi Rewards+® Card gives you 10% Points Back when you redeem the first 100,000 points per year. You can use your ThankYou Points to shop online at Amazon.com or BestBuy.com, obtain gift cards, or reimburse select recent purchases. Standard features include contactless pay, 24/7 customer service, digital wallet compatibility, and special access to presale tickets to thousands of events and exclusive experiences.
0% Intro APR for 21 months on balance transfers from date of first transfer and 0% Intro APR for 12 months on purchases from date of account opening. After that the variable APR will be 17.99% – 28.74%, based on your creditworthiness. Balance transfers must be completed within 4 months of account opening.
There is a balance transfer fee of either $5 or 5% of the amount of each transfer, whichever is greater
Get free access to your FICO® Score online.
With Citi Entertainment®, get special access to purchase tickets to thousands of events, including concerts, sporting events, dining experiences and more.
| | | | | |
| --- | --- | --- | --- | --- |
| 0% 12 months on Purchases | 0% 21 months on Balance Transfers | 17.99% – 28.74% (Variable) | | |
Additional Disclosure: Citi is a CardRates advertiser.
The Citi® Diamond Preferred® Card makes customer service representatives available to assist you 24 hours a day, seven days a week. You can choose any payment due date within the month and receive automatic account alerts by email or directly on your mobile phone. Shop safely with this contactless, chip-enabled card.
What Are the Different Types of Citi Credit Cards?
Citi offers dozens of options to satisfy most consumers seeking a credit card. The primary card types are:
Rewards Cards: Most Citibank cards offer rewards on purchases. The cash back rewards are in the form of ThankYou Points, which you can quickly redeem for cash. 
Travel Rewards: You can redeem your Citi points or bonus miles to cover travel expenses for flights, rental cars, hotel stays, or other accommodations and upgrades. To maximize your travel rewards, redeem them through a Citi ThankYou Travel Center for flights with no blackout dates, worldwide hotels, car rentals, and cruises. 
Low-Cost Cards: If you have good or excellent credit, you may prefer a Citi card with a relatively low APR and fewer fees instead of a Citi rewards card. A low-cost card is most useful when you tend to finance your balance over several months. 
Co-Branded Cards: Citibank issues several cards co-branded with other companies, including Costco and American Airlines (such as the AAdvantage Platinum Select, a World Elite Mastercard). These are mainly open-loop cards that can be used anywhere and feature rewards specific to the co-branded merchant.
Business Credit Cards: Citi offers co-branded business cards from American Airlines and Costco, among others. Citibank aims these cards at small business owners looking to manage their finances and help their companies thrive.
Secured Credit Card: The Citi® Secured Mastercard® helps you build credit if you have limited or no credit history. The card charges no annual fee and requires a security deposit as low as $200.
Citi rewards card offerings compete with Chase Ultimate Rewards, Capital One, Discover, and American Express for customers with average or better credit. Its best credit card offerings are solid choices worth your consideration.
Does Citi Do a Hard Pull For Preapproval?
Citi is quite explicit: It does not perform a hard pull of your credit when you seek preapproval. Nor does it make a hard inquiry when you search for cards preselected for you by Citi. The bank reserves its hard inquiries for folks who apply for one of its cards.
Credit checks can be hard or soft and can occur for many reasons. The three major credit bureaus maintain records of consumer credit use, assign credit scores, and provide formal credit reports to interested parties. The bureaus record inquiries but treat hard inquiries differently than soft inquiries.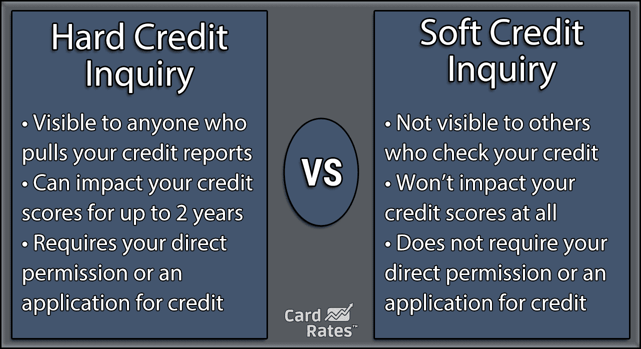 The main difference between hard and soft checks is how they affect our credit score. Soft checks do not affect your credit score and are only visible to you. Hard checks are visible to everyone for two years and minimally influence your credit score for one year. Only you can authorize a hard inquiry, usually when applying for a new credit or loan account. 
According to the FICO scoring system, each hard credit inquiry can reduce your score by a few points for a year. FICO reasons that hard inquiries reflect a consumer's search for more credit, indicating possible financial distress. 
The bank may do a soft credit check for preapproval inquiries. It uses this information along with additional data about your income and debts to decide whether you meet its credit requirements for cardmembers. Whether you receive preapproval, Citi performs a hard credit check when you submit a credit card application.
How Do I Redeem My Citi Credit Card Rewards?
Citi is highly flexible when it comes to redeeming rewards. Most rewards are ThankYou Points, which you can redeem for cash back via direct deposits, statement credits, purchases at participating online partners, checks by mail, and gift cards. 
You can also transfer points to eligible loyalty programs or use them with a Citibank checking account to pay bills online. You can even share your points with others, redeem your points for charitable contributions, and make payments on a Citi mortgage or student loan.
The Citi® Double Cash Card introduced a new rewards scheme in March of 2022 when it replaced Cash Rewards with ThankYou Points. Under the previous scenario, you earned 1% cash back on purchases recorded in your Purchase Tracker. You gained another 1% cash back when you made payments to your eligible Purchase Tracker balance. 
Before the changeover, you could convert your cash back to ThankYou Points. Now, you automatically receive the points, and you have the option to cash them in. You earn 1X points on purchases and another 1X on payments, subject to the qualifying Purchase Tracker limits. 
Citi converted the cash back in your account to points on the changeover date at one point per penny. The same rules apply regarding which transactions are ineligible for rewards, including balance transfers, cash advances, checks accessing your credit card account, returned items, traveler's checks, and several others. 
What Credit Score Do I Need to Get a Citi Credit Card?
Generally, Citi offers cards to consumers with good credit or better. Reviews and forum reports indicate that you need a FICO score of 700 to qualify for a Citibank credit card. As this graphic shows, 700 is smack dab in the middle of the "good" FICO score range.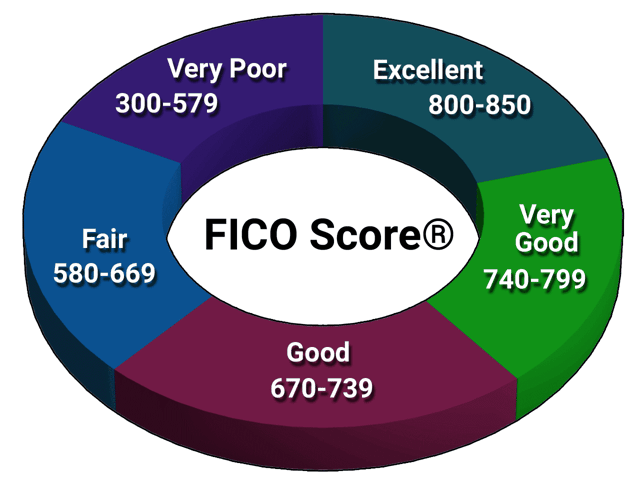 To be sure, Citi hasn't carved the 700 score in stone, and many of their cardmembers have lower scores. Folks with fair credit have a good shot at obtaining a closed-loop co-branded credit card from Citi, such as the Best Buy Credit Card. You can only use closed-loop cards at the issuing store, making them less flexible than traditional open-loop cards.
At one point, the bank offered the Citi Prestige Card to consumers with excellent credit. However, the bank stopped offering the Citi Prestige Card in 2021.
Your credit score, no matter how exemplary, is not enough to get you a Citibank card. You must also meet the bank's credit requirements concerning your income and your debts. You also must be a US citizen or resident with a valid Social Security number (or other Individual Tax Identification Number).
A forum report suggests that Citi may grade credit scores on an age curve that favors young people, especially college students. Another report cited an owner of a Costco Anywhere Visa® Card by Citi with a 620 FICO Score.
You may think the Citi® Secured Mastercard® would invite applicants with poor credit, but you'd be wrong. Unlike many of its competitors, Citi issues its secured card to credit newbies — consumers with limited or no credit history. Other major issuers fill the gap with secured cards that welcome subprime applicants.
What Credit Score Does Citi Use?
Reports indicate that Citi pulls credit scores from all three credit bureaus, slightly tilting toward Experian. When reviewing credit card applications, the bank may pull from two bureaus, often determined by where you live. 
It's a good idea to check your credit reports before applying for a new credit card so you can dispute errors that may be dragging down your credit scores. You can order copies of all three reports at AnnualCreditReport.com and dispute inaccurate information by directly contacting the credit bureaus.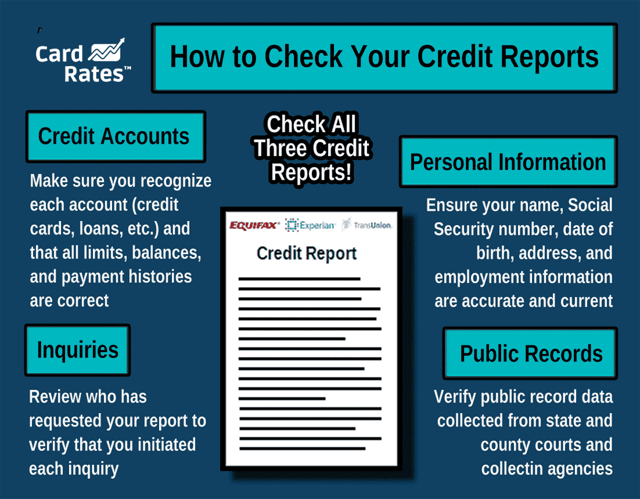 All three bureaus have set up web pages to handle disputes. Removing mistakes from your credit reports can quickly boost your credit scores, enhancing your card credit approval chances. 
If you want help sprucing up your credit reports, you may want to hire a credit repair company. Depending on the depth of service you require, you can subscribe to a good one for $50 to $150 per month. Most customers subscribe for about six months, but you can choose any length. 
While these companies don't guarantee a higher credit score, they do bring expertise to the review process and can save you a lot of time.
Can You Have 2 Citi Cards?
Citi does not restrict the number of its cards you can own, but it does limit how often you can apply:
You can apply for one Citi card every eight days.
You can apply for no more than two Citi cards every 65 days.
If you collect Citi credit cards, sooner or later you'll run up against the maximum credit the bank will issue you based on its review policies. Most folks who want multiple cards will likely shop different issuers to find the best credit card deals. 
Citi has stricter rules concerning signup bonuses. You can't collect more than one signup bonus from the same card (or card family) within a 24-month period. You'll have to read the cardmember agreement to see which family, if any, a Citi card belongs. 
For example, you must wait 24 months after collecting a bonus from the Citi Premier® Card before you're eligible for a Citi Rewards+® Card signup bonus.
The cards Citibank co-brands with American Airlines make you wait 48 months to collect another signup bonus. 
Does Citi Allow Balance Transfers?
Citi offers balance transfers with 0% introductory APRs on many of its credit cards. While it's true that you won't pay interest on transferred balances during the intro period, you lose your grace period on purchases if you don't repay the entire transferred balance by the due date. Your grace period will return after you've repaid the whole balance. 
A grace period is an interval between the end of a billing period and the payment due date. Typically, the best Citi credit cards offer a grace period of at least 23 days, during which new purchases accrue no interest. 

But if you don't repay your entire qualifying purchase balance by the due date, the grace period on purchases suspends until you pay off the total amount due. During the suspension, new purchases accrue interest immediately.
The grace period suspension applies only to eligible purchase balances, but Citi cross-links it to unpaid balances transferred under the 0% intro APR promotion (not regular balance transfers without a 0% promotion).
This policy is problematic, but you can defeat it by simply using another credit card for purchases until you repay any balances transferred under the intro promotion.
Other things to know about the Citi 0% intro APR promotions for balance transfers:
Only transfers you complete within four months of account opening qualify for the promotion.
A fee applies for each balance transfer transaction.
Any transferred balance remaining after the promotion accrues interest at the regular APR.
Balance transfers do not earn cash back.
Given the strings attached to Citi promotional balance transfers, you may want to use a different card for this purpose. Our top-ranked balance transfer card is the Discover it® Balance Transfer, which features a long 0% intro APR for transfers that does not impact your 25-day purchase grace period. 
Balance transfers can save you a lot of money by lowering your overall interest expense. The money you save will probably far outpace what you could earn in a savings account. 
Citi Credit Cards Are Worth Applying For
Citibank's unsecured credit cards are worth serious consideration if you have good or excellent credit. You can use the Citi credit card preapproval process to identify Citi cards for which you are eligible. Preapproval doesn't hurt your credit score.
If you have no or limited credit, you may want to get the Citi® Secured Mastercard®, which welcomes credit newbies. However, this card differs from most other secured ones in that it doesn't favor consumers with bad credit. 
With 95 million cardmembers and counting, the best Citi credit cards are doing something right! Just click on the Apply Now links in the summary boxes to get all the details or apply for a Citi credit card. 
Advertiser Disclosure
CardRates.com is a free online resource that offers valuable content and comparison services to users. To keep this resource 100% free, we receive compensation for referrals for many of the offers listed on the site. Along with key review factors, this compensation may impact how and where products appear across CardRates.com (including, for example, the order in which they appear). CardRates.com does not include the entire universe of available offers. Editorial opinions expressed on the site are strictly our own and are not provided, endorsed, or approved by advertisers.