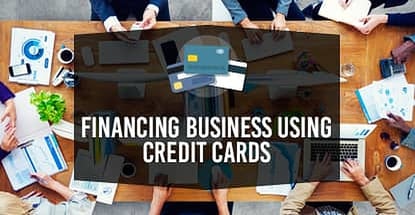 Written by: Ashley Dull
Ashley Dull

Ashley Dull has more than a decade of experience as a finance contributor and editor, and has specialized in the credit card industry since 2015. She has worked closely with the world's largest banks and financial institutions, up-and-coming fintech companies, and press and news outlets to curate comprehensive content and media. Her credit card commentary is often featured on national media outlets that include CNBC, MarketWatch, Investopedia, and Reader's Digest, among many others.
See full bio

»
Edited by: Lillian Guevara-Castro
Lillian Guevara-Castro

Lillian Guevara-Castro brings more than 30 years of editing and journalism experience to the CardRates team. She has written and edited for major news organizations, including The Atlanta Journal-Constitution and the New York Times, and she previously served as an adjunct journalism instructor at the University of Florida. Today, Lillian edits all CardRates content for clarity, accuracy, and reader engagement.
See full bio

»
Updated:
Using business credit cards to finance a small- to medium-sized enterprise can be a great idea for someone who understands how to do it properly and meets these criteria:
doesn't need more than $50,000
cannot secure a traditional business loan
doesn't have the necessary collateral for an SBA loan
wants to take advantage of the rewards a credit card can offer
There are many advantages to using a credit card over a bank loan. There are risks as well. But any way a large sum of money is borrowed has its own pros and cons. Depending on your situation, business and personal goals, and qualifications, a business credit card may be a good funding option for you. We've identified 19 credit cards that are suitable for any entrepreneur looking to get a card to finance their business. Read on for some of our top picks for credit cards for financing an existing business, business credit card alternatives, cash-back credit cards, and cards for fair credit — or use the links below to jump ahead to the category you're interested in.
Credit Cards for Financing an Existing Business | Credit Cards if Denied Business Credit | Cash-Back Credit Cards | Credit Cards for Fair Credit
4 Credit Cards for Financing an Existing Business
These credit cards are best suited for entrepreneurs who already have their businesses up and running and have excellent credit history. These cards offer higher credit limits than personal credit cards, cash back on purchases, generous sign-up bonuses, and other perks especially beneficial to business owners:
no foreign transaction fees
no annual fee
quarterly and year-end summaries
employee cards at no additional cost
Here are four of the top expert-reviewed business credit cards currently available to help finance your existing business:
+See more business credit cards
5 Consumer Credit Cards if  You're Denied Business Credit
Business credit cards generally require excellent credit because of the increased risk to the issuer that comes with such a high credit limit, making them harder to obtain. If your credit is less than excellent, all hope isn't lost. A consumer credit card with top-notch benefits is a good option if you're unable to secure a line of business credit.
Plenty of consumer cards possess many of the same benefits as a business card, like sign-up bonuses and no annual fees. One notable advantage of a consumer card over a business card is 0% intro APR offers. A 0% intro APR means the issuer is not charging interest on any of your purchases for a period of time, and some issuers offer interest-free purchasing for up to 18 months. This is essentially a free loan, which you won't find at any bank.
Here are five of our favorite consumer cards with perks that rival those of a business credit card:
+ See more consumer credit cards
4 Cash-Back Credit Cards to Maximize Business Funding
If you really want to maximize your business funding, earn cash back for what you're spending. These types of cards are best for business owners who pay their credit card statements in full each month. Apply for a card with high cash-back potential like the Chase Freedom Flex℠, and every month you'll earn a percentage of what you spent in the form of statement credit or rewards – the choice is yours.
Here are four consumer credit cards with generous cash-back offers:
+See more cash-back credit cards
5 Credit Cards for Entrepreneurs with Fair Credit
So maybe your credit isn't in the best shape and you're not having much luck obtaining a business credit card or a top-tier consumer card. You still have options for financing your business with a credit card.
These cards offer the opportunity to build your credit by paying your statement on time each month. In time, as your credit begins to improve, you can apply for a business credit card or one with better rewards.
+ See more credit cards for fair credit
Final Thoughts on Using a Credit Card to Finance a Business
If you need more than $50,000 to finance your business, a credit card isn't your solution. You're better off looking at bank and SBA loans that can lend you as much as $250,000. Credit cards are better suited for business owners with smaller purchasing needs.
And while a credit card may offer a lower interest rate than other loan types, especially with a 0% intro APR card, keep in mind that credit card rates can change at any time. With most business loans your rate is fixed. However, a credit card offers flexibility that a loan cannot: You only need to borrow from a credit card as needed, and your monthly payments will be lower.
No matter which card you choose, remember that if you pay your balance in full each month, you'll avoid paying interest altogether. Other types of loans can't offer that, and they certainly won't offer you any rewards. If you borrow from your card wisely, it can definitely be a smart way to finance your business.
Advertiser Disclosure
CardRates.com is a free online resource that offers valuable content and comparison services to users. To keep this resource 100% free, we receive compensation for referrals for many of the offers listed on the site. Along with key review factors, this compensation may impact how and where products appear across CardRates.com (including, for example, the order in which they appear). CardRates.com does not include the entire universe of available offers. Editorial opinions expressed on the site are strictly our own and are not provided, endorsed, or approved by advertisers.
Editorial Note: Our site content is not provided or commissioned by any credit card issuer(s). Opinions expressed on CardRates.com are the author's alone, not those of any credit card issuer, and have not been reviewed, approved, or otherwise endorsed by credit card issuers. Every reasonable effort has been made to maintain accurate information; however, all credit card offer details, including information about rewards, signup bonuses, introductory offers, and other terms and conditions, is presented without warranty. Clicking on any offer on CardRates.com will direct you to the issuer's website, where you can review the current terms and conditions of the offer.
Share This Article
Like this article on Facebook
Share this article via Email
Email
About the Author
Ashley Dull works closely with industry leaders in all sectors of finance to develop authoritative guides and advice articles read by millions of Americans. Her expertise lies in credit cards and rewards programs as well as credit reports and how credit scores affect all aspects of consumerism. She often serves as an expert source on financial topics for national media outlets, including CNN Money, MarketWatch, Money Matters, Yahoo FinanceABC News, and NBC News, and she has recurring contributions to several leading finance websites. Connect with Ashley on LinkedIn and Twitter.