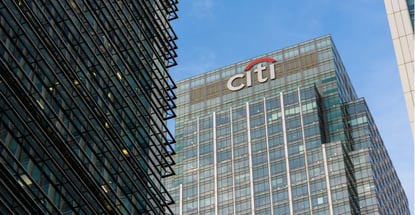 I obtained the first of several Citibank credit cards in 1974 when I was a starving grad student living in the West Village. I chose to bestow my banking business on Citibank because it had a branch nearby, on 8th Street. Several years later, the bank installed ATMs, followed by dial-up online banking. I loved Citibank back then.
I don't love banks anymore, but I respect some of them. Citibank deserves respect for its credit card lineup that provides consumers with good value. Here's a review of its offerings. 
Citibank Rewards Cards
Who doesn't love rewards? Citibank serves them up in three ways: miles, points, and cash back. Shoppers, travelers, and people who eat food and drive cars will likely find at least one card in this group attractive. 
Note that the Citi Prestige Credit Card is no longer open to new applicants. Existing owners of the Citi Prestige Card can continue to use it.
The Citi® Double Cash Card lets you earn ThankYou Points that you can redeem for cash via a direct deposit, statement credit, or check. You can also use your points for travel, gift card purchases, and shopping at select merchants.
The card's benefits include 24/7 customer support, special access to entertainment events, compatibility with digital wallets, and contactless pay. You also receive around-the-clock fraud protection through Citi Identity Theft Solutions, $0 liability for unauthorized charges, and the Citi Lost Wallet Service.
You collect ThankYou Points when you charge purchases on the Citi Premier® Card. You can redeem these versatile points directly or transfer them to select airline loyalty programs such as Singapore Airlines KrisFlyer, JetBlue TrueBlue®, and Virgin Atlantic Flying Club. 
The minimum transfer is only 1,000 points, and there is no transfer fee. The card provides standard Citi benefits, including free addition of authorized users, contactless pay, Citi Entertainment, and digital wallet compatibility.
The Citi Custom Cash℠ Card is one of Citi's newer card offers that rewards you the most based on what you're already spending without rotating categories to worry about. You can configure your account to automatically alert you to upcoming payment dates, low balance levels, and attempts to exceed your credit limit. 
The Citi Mobile App gives you 24/7 account access and lets you select your monthly payment due date. You can use the app to make payments and view key information, including your current balance, available credit, and a spending summary.
The Costco Anywhere Visa® Card by Citi is more than just a store card. You can use it anywhere to earn cash back, not just at Costco. Benefits include Citi Concierge, Citi Quick Lock, and automatic alerts for card activity and potential fraud.
Costco 120-day purchase protection covers you for repairs or a refund on damaged or stolen items. You also get Citi Entertainment, which allows you to buy tickets to thousands of events, including games, concerts, and dining experiences.
The Costco Anywhere Visa® Business Card by Citi matches its consumer twin in all but one way  —  it does not support balance transfer transactions. The card is a natural choice if you own a business and like to stock up on bulk supplies, such as a 30-roll pack of toilet paper or a zillion tiny cups of coffee creamer.
The card provides extended warranty protection, Citi Concierge, and free addition of authorized users. You also get Citi Quick Lock, which instantly halts new purchases and cash advances while allowing recurring transactions, payments, and credits.
The points roundup feature of the Citi Rewards+® Card rounds your point earnings to the nearest 10. And you can redeem your ThankYou Points to shop online at Amazon.com or BestBuy.com, obtain gift cards, or earn a statement credit to cover previous select purchases. You also earn a small percentage of your points back when you redeem them.
Standard features include digital wallet compatibility, contactless pay, 24/7 customer service, and special access to presale tickets for thousands of events and exclusive experiences. 
The Citi® / AAdvantage® Executive World Elite Mastercard® awards bonus miles for each dollar you spend on eligible American Airlines purchases. You get standard AAdvantage mile rewards on all other eligible purchases. 
The AAdvantage mile rewards you earn post to your regular AAdvantage account. You can redeem them for flights (on American Airlines and its partners), seat upgrades, hotel stays, car rentals, vacations, and luxury experiences. But you cannot redeem your miles for cash or gift cards. 
The American Airlines AAdvantage MileUp℠ Card is good for AA groupies who don't want to pay an annual fee. The card deep-sixed the convoluted AAdvantage status system with its Elite Qualifying Miles, Elite Qualifying Dollars, and Elite Qualifying Segments in favor of straightforward Loyalty Points. 
You can achieve AAdvantage Gold, Platinum, Platinum Pro, and Executive Platinum status by accumulating Loyalty Points, thereby boosting how many miles-per-dollar spent you earn.
Citibank Balance Transfer Cards
Rewards are nice but they aren't for everybody. Some folks would rather own a simple credit card with low interest rates and minimal fees. These three cards do not charge an annual fee and provide some solid benefits, including long 0% intro APR promotions. 
Simplicity is its middle name. The Citi Simplicity® Card does not charge late fees, a penalty APR, or an annual fee. In lieu of rewards, the card offers new cardmembers a 0% intro APR promotion on purchases and balance transfers for a set period following account opening.
The card provides 24/7 customer service, flexible payment due dates, contactless pay, automatic account alerts, and digital wallet compatibility. Cardmembers receive extensive protection against unauthorized charges, and Citi Identity Theft Solutions can help resolve problems due to a lost or stolen card. 
The Citi® Diamond Preferred® Card is another balance transfer card with a generous 0% APR promotion, after which the regular APR will apply. A Citi customer service rep is ready to help you with your card account anytime, day or night. 
You can choose any payment due date within the month and receive automatic account alerts by email or text. And you can shop safely with this contactless, chip-enabled card  —  all it takes is a tap on the card reader.
Citibank Card For No Credit History
The Citi® Secured Mastercard® supports your credit-building efforts by sending updates to the major credit bureaus every month. The card keeps costs down through its no-frills philosophy. 
While you won't earn cash back or points from this card, you will receive protection against fraud and identity theft. The bank routinely scrutinizes your account for unauthorized use or fraud, contacting you when necessary to confirm questionable activity.
What Is Citibank?
Citibank began in 1812 as the City Bank of New York. Before the end of the century, it became the country's largest bank. The bank's parent financial institution changed its name to Citicorp in 1974 following a series of mergers and acquisitions.
Citibank introduced its first credit card, The Everything Card, in 1967. Initially an independent brand, the card joined Mastercard several years later. 
Today, Citibank offers a diverse lineup of products and services to meet the needs of its customer base.
The bank has a worldwide presence with more than 16,000 locations. It is currently the fourth-largest US bank, with total assets of $1.65 trillion.
Citibank continues to introduce new credit cards, with 13 currently available. It has the second-largest credit card market share, exceeded only by Chase but ahead of American Express.
How Do Citi Credit Cards Work?
Citi offers open-loop credit cards (i.e., general-purpose cards you can use anywhere) that operate like most bank-issued cards. The bank issues credit cards under the Visa and Mastercard brands, assuring worldwide acceptance. 
You will receive an initial credit limit when you get a Citi credit card. You can use the card to make purchases up to the credit limit. The bank's cards also have a cash advance limit, typically a small percentage of the overall credit limit. 
Interest on Citi Credit Cards
Citi credit cards divide the year into monthly billing cycles. Each cycle ends on a statement date when the card summarizes the cycle's card activity in a billing statement. You then have 23 days (the grace period) to avoid interest charges on purchases by paying your bill in full. 
Cash advances and balance transfers have no grace periods. They accrue and compound interest daily from the transaction date to the date you pay off the balance.
If interest is due on purchases, the interest rate you pay for each day's unpaid balance is the daily periodic rate (DPR), equal to the card's annual percentage rate (APR) divided by 365. Citibank typically sets its APRs as a fixed amount above the Prime Rate.
The card multiplies your average daily balance for the billing cycle by the DPR and the number of days in the period. This is how your interest compounds daily.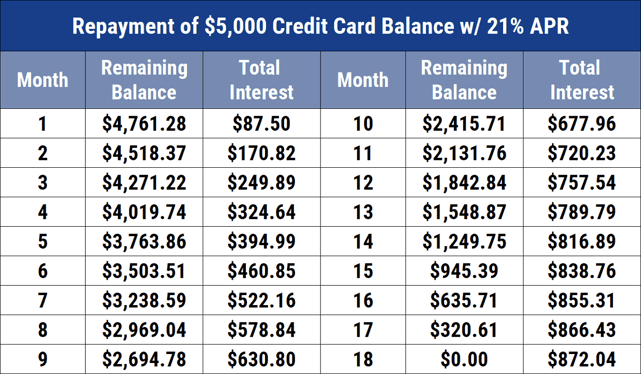 Different APRs may apply to purchases, cash advances, and balance transfers. The APRs are variable, meaning that they may go up or down over time in response to changes in the Prime Rate.
You can pay any amount you wish as long as it is no less than the minimum amount due, typically about 5% of your balance. If you begin carrying an unpaid balance beyond the payment due date, the card suspends the interest-free grace period until you repay the entire balance.
Citi cards also offer a Flex Pay option that reduces interest charges on large purchases (i.e., $75 or greater) and cash advances. But you can pay the entire purchase balance by the billing due date to avoid interest charges on your purchases.
Most Citi credit cards charge a late fee if you fail to make a payment by the due date. The cards also charge fees for cash advances, balance transfers, and other reasons. Some Citi cards charge an annual fee; others don't. 
Each card in this review summarizes the card's APRs and annual fee. Consult a card's rates and terms (a required set of disclosures) for the complete list of fees and other important information.
Citi cards may offer new cardmembers a 0% intro APR on purchases and/or balance transfers. The offer expires a set number of months after account opening, and any remaining balances accrue interest at the regular APR.
Citi Card Purchases and Payments
You can use your credit card to purchase goods and services in-store, online, over the phone, and in-app. 
Each card has a unique account number and a smart chip that contains account information, including your account number, available credit line, unpaid balance, card expiration date, and a three-digit security code. 
When you charge a store purchase, you insert, swipe, or tap your card on a reading device. An electronic payment system verifies and records the transaction and, if approved, reduces your remaining credit line in the card's chip and Citibank's database.
For card-not-present purchases (i.e., via phone, app, and online), you must provide the card's account number, security code, and expiration date. 
Most Citibank credit cards provide rewards on purchases. Except for the co-branded cards, these rewards take the form of Citi ThankYou points that you can redeem for cash or use for shopping. Citi reward rates vary by card and possibly by merchant type. 

The two Citi Costco cards pay cash back rewards that you can redeem once per year at a Costco store or Costco.com. The American Airlines co-branded cards reward your purchases with AAdvantage frequent flyer miles that you can redeem for flights, seat upgrades, and other items.
Your current card balance is available online and in the Citi mobile app. You can pay some or all of your credit card balance whenever you wish, but you must pay at least the minimum amount by the due date.
Citibank accepts payments electronically, through autopay, and via check. You can also make a cash payment at a Citibank branch.
What Benefits Do Citi Credit Cards Offer?
The exact suite varies by card, but Citi offers a core set of benefits shared by most of its cards. These include:
$0 Fraud Liability: You will not have to pay for unauthorized charges due to card loss or theft.
Citi Concierge: You have around-the-clock access to a staff of experts who can help you manage your shopping, entertainment, gift-giving, and everyday needs.
Shop with PayPal: You can link your bank credit card to your PayPal account. 
Citi Quick Lock: Instantly lock your card online or in the Citi Mobile App. When locked, the card will reject new purchases and cash advances while allowing recurring transactions to continue.
Free FICO Score: You can freely view your FICO Score, updated monthly. Citi partners with Equifax to provide the Model 8 version of your FICO Bankcard Score.
Fraud Early Warning: Citi monitors select cards for suspicious activity and contacts you by text, email, phone, or mail for confirmation.
Account Alerts: You can customize email and text alerts for various events, including statement availability, payment reminders, balance levels, and when you've exceeded your credit limit.
Citi Mobile App: You can manage your credit card and make payments using the Citi Mobile App.
Citi Entertainment: This program provides unique access to purchase tickets to thousands of events, including presale tickets and exclusive experiences for the year's most anticipated concerts, sporting events, and dining experiences.
Check the fine print for your Citi Rewards Card to verify the exact benefits it offers. 
Is a Citibank Card Easy to Get Approved For?
Almost all Citibank credit cards require you to have good or excellent credit. According to FICO, that means a score of at least 670.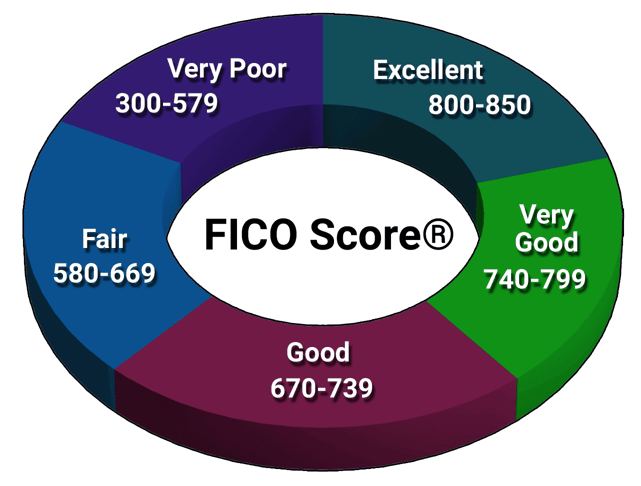 But you may qualify for a Citi rewards card with a score below the FICO threshold. Conversely, Citi may reject your application even if your score exceeds 670.
Citi reviews several factors when you apply for a credit card, including recent late payments, defaults, and current high balances. The bank does a hard pull of your credit report to help it decide whether to approve your application. A hard inquiry reduces your credit score by a few points and remains on your credit report for two years.
Citi will send you an Adverse Action Notice if it denies your application. The Notice explains the reasons for the rejection and its sources of information. You should view the Notice as a valuable resource to help you identify and address your credit-related issues.
If you're uncertain about your application, consider using Citibank's Pre-Selection Service. It will give you a list of pre-approved Citi cards without damaging your credit score. You can then apply for any of the cards, but keep in mind that doing so slightly lowers your credit score without guaranteeing final approval.
What Is the Easiest Citi Card to Qualify For?
The Citi® Secured Mastercard® is by far the easiest Citi card to obtain. As a secured credit card, it requires you to deposit cash collateral equal to your credit limit.
This card aims for consumers with limited or no credit history. Notice that the target audience does not include people with bad credit. Instead, the secured card markets to folks who are new to credit. Getting this card is an excellent and easy way to establish your credit rating.
The Citi® Secured Mastercard® is willing to risk approving cardmembers with unproven credit because the security deposit cushions the bank against default costs. Citi will refund your deposit if it promotes you to an unsecured card or if you close the account.
The bank does not use your security deposit to pay your card bill unless you miss a payment. Citi will siphon the amount due from the deposit account and reduce your credit line accordingly if your payment is late.
You can restore your full credit line by making a payment. Multiple late payments will prompt Citi to close the account. 
How Do I Redeem My Citi Rewards?
Most Citi rewards cards offer ThankYou Points on eligible purchases that you can redeem for cash via a statement credit, direct deposit, or check. You can cash out your points for $0.01 each. 
You can also use your points for travel, gift cards, student loan and mortgage payments, charitable donations, online bill pay, and shopping at select merchants. 

The value and redemption options of Citi ThankYou Points vary by credit card. Some cards offer multiple points for each $1 you spend on select purchases and a single point per dollar otherwise. Each ThankYou Rewards Point is worth .08 to 1.5 cents for non-cash redemptions.
You can redeem your points for travel via the Citi ThankYou Rewards travel portal or directly with a partner airline. You can transfer your points to an airline partner on a 1:1 basis  —  one mile for every point. Points transfers to JetBlue may be worth less. 
Which Is the Best Citi Credit Card?
The best Citi credit card for one cardmember may not be best for another. Our candidates for best Citibank credit cards are:
Your financial situation may determine which Citi credit card is best for you. We advise you not to overspend just to reap the rewards —  it's a losing strategy.
Does Citi Have a 5/24 Rule?
The Chase 5/24 Rule prohibits you from getting a Chase credit card if you've opened five or more credit card accounts (from any issuer) in the past 24 months. 
Citibank has a more lenient policy. It may deny your credit card application if you violate its 8/65/95 Rule, which says you must wait for a new card when:
Citi approved you for any credit card in the past eight days.
Citi approved you for any two credit cards in the past 65 days.
Citi approved you for a business credit card in the past 95 days.
With a bit of patience, this rule is easy to overcome. 
How Do the Citi Costco Cards Work?
The Citi Costco cards are open-loop, meaning you can use them anywhere merchants welcome Visa cards. They work like any other general-purpose card except for their redemption policy.
You can apply for a Citi Costco card online or in a Costco warehouse. The card has no annual fee, but you must be a Costco member to get one. You then earn cash back on eligible purchases at Costco and everywhere else. 
The unique feature of these cards is that you can redeem your cash back only once per year. Costco sends out a reward certificate annually. You can then use the certificate exclusively at a Costco store or at Costco.com, where you can redeem it for cash or store credit. 
Citi Has a Credit Card For You
The reviewed collection of Citibank credit cards probably contains at least one that will fit your needs nicely. These cards offer solid value, trading fancy frills for lower costs. 
Thanks to some tie-ins with other Citi accounts, we think these cards may be the first choice for Citibank customers. To find out more about a Citi credit card, click the APPLY NOW link in the card's summary table. 
Advertiser Disclosure
CardRates.com is a free online resource that offers valuable content and comparison services to users. To keep this resource 100% free, we receive compensation for referrals for many of the offers listed on the site. Along with key review factors, this compensation may impact how and where products appear across CardRates.com (including, for example, the order in which they appear). CardRates.com does not include the entire universe of available offers. Editorial opinions expressed on the site are strictly our own and are not provided, endorsed, or approved by advertisers.