OK, let's stipulate from the outset that Citi cash back is a little weird. The bank labels four of its credit cards "cash back," but two actually pay rewards in the form of Citi ThankYou Points, and the other two are co-branded with Costco that pay Costco Cash Rewards. 
To add to the confusion, two other Citi cards also pay ThankYou Points rewards but are not part of the cash back group. So what gives?
The answer is: Marketing! We think Citibank wants to compete directly with other cash back cards, even though all its non-co-branded rewards cards pay points. 
Chase uses a similar strategy — its cash back cards pay Chase Ultimate Rewards points. At Citi, cash back versus points is a distinction without a difference because you can readily cash in your points whenever you want at $1 per 100 points.
More to the point, Citi offers some very good credit cards that deliver solid value. Keep reading for all the details.
Citi Offers Only 4 Cash Back Cards
The first two of these cards advertise their Citi reward rates as a percentage of purchases. For example, instead of promising 2X points per dollar spent, you'll see 2% cash back. As explained above, it's all the same, but we'll play along. 
The two Citi Costco Anywhere Visa cards offer cash back, albeit with some interesting twists.
You can redeem the ThankYou Points you earn with the Citi® Double Cash Card for cash via a statement credit, direct deposit, or check. Alternatively, you can use your points for gift cards, travel, and shopping purchases.
The card provides contactless pay, 24/7 customer support, compatibility with digital wallets, and special access to entertainment events. The Citi® Double Cash Card reduces security concerns by delivering around-the-clock fraud protection through Citi Identity Theft Solutions, $0 liability for unauthorized charges, and Citi Lost Wallet Service.
Cardmembers of the Citi Custom Cash℠ Card get to choose their cash back bonus categories. You can configure this rewards card to alert you to low balance levels, payment due dates, and attempts to exceed your credit limit. 
You can use the Citi Mobile App for 24/7 account access and to choose your monthly payment due date. The app allows you to make payments and view critical data, including your current balance, available credit, and a summary of your spending.
The Costco Anywhere Visa® Card by Citi is an open-loop co-branded card you can use anywhere to earn cash back. However, you can redeem your cash rewards only once per year and only at a Costco store. Card benefits include Citi Quick Lock, Citi Concierge, and fraud alerts.
The card's 120-day purchase protection covers you for repairs or a refund on damaged or stolen Costco items. You can use Citi Entertainment to buy tickets to thousands of events, including concerts, games, and dining experiences.
The Costco Anywhere Visa® Business Card by Citi should appeal to any business owner who likes to stock up on bulk supplies, such as cases of bottled water or 10 pounds of coffee beans. The only difference between this business credit card and its consumer twin is that this one does not support balance transfers.
You can add employees as authorized card users, but they must first be Costco members. The Costco business credit card provides Citi Concierge, extended warranty protection, and Citi Quick Lock, which instantly blocks new purchases and cash advances without affecting recurring transactions.
What Is a Cash Back Card?
A cash back rewards card provides you with cash rewards when you use the card to purchase eligible items. These cards express the cash back rate as a percentage of the money you spend. 
For example, a card may pay 2% cash back on all eligible purchases.

Cash back cards use three different reward schemes:
Flat rate: The card pays the same cash back rate on all purchases. The rewards are unlimited — the more you spend, the more you earn. Example: The Citi® Double Cash Card.
Tiered: This scheme involves two or more cash back rates sorted by merchant type. For example, a card may offer a limited 5% reward on specific purchases and an unlimited 1% on all other eligible purchases. Example: The Citi Custom Cash℠ Card.
Rotating: The card has new bonus categories every quarter. Rewards for each eligible spend category have quarterly limits, and you must re-register to qualify for each new bonus category. A card may combine rotating and tiered rewards. Example: None. Citi doesn't have a rotating eligible spend category card.
Citibank cash back rewards take the form of ThankYou Points. You can convert your points to cash at any time.
How Do I Get Cash Back From Citibank? 
Cash back accrues whenever you use your credit card to make purchases. Two different methods apply, one for the Citibank cash back cards and one for the Citi Costco co-branded cards.
Citi Cash Back Cards
You can redeem your ThankYou Points for cash back at the Citi website by selecting one of these methods:
Statement Credit: You can use your Citi ThankYou Points to reduce your credit card balance. The cash value of the redeemed points appears as a credit on your monthly statement. You'll receive a confirmation letter within one to three weeks following redemption, and the credit should appear on your statement within two billing cycles. Even if the credit exceeds your balance, you must still make the required minimum payment.
Direct Deposit: You can redeem your points for a direct deposit to a checking or savings account at Citi or another bank. Citi must verify non-Citi bank accounts before you can use them for these direct deposits. 
Check: The third way to redeem points for cash is through a check payable to you. The minimum redemption amount for a check is $5, and you must cash it within 180 days of issuance. You'll receive a confirmation letter within one to three weeks following redemption.
ThankYou Points do not expire while the Citibank credit card account remains open.
Co-Branded Citi Cash Back Cards (Costco Cards)
The Costco Visa credit cards by Citi pay cash back in the form of an annual certificate (available after your February billing statement closes) that you redeem at a Costco store. You can receive your certificate by mail, email, or mobile app. 
You can present your certificate at a Costco checkout line anywhere in the US, including Puerto Rico. The cashier will apply it to your bill and refund any remaining amount as cash. You can't use your certificate to pay your Costco Visa credit card bill.
Your reward certificate expires on December 31 of the year Citi issued it.
The Citi credit cards co-branded with American Airlines do not pay cash back. You receive AAdvantage miles that have no cash-out method. Some folks monetize their miles by selling them on third-party websites.
Is 2% Cash Back Good?
In the world of flat-reward credit cards, 2% cash back is about as good as it gets. Though the percentage may seem puny compared with 4% or 5% cash back, the Citi® Double Cash Card is different because its rewards are unlimited and apply to all eligible purchases. 
When you compare headline cash back rates, you'll find that they are usually subject to limits. 
For example, a cash back credit card with tiered benefits may advertise a 4% rewards rate for specific merchant types, up to a maximum spent per billing cycle or quarter. 
We commend Citi for issuing a few tiered credit cards (the Citi Premier® Card and the Citi Costco cards) that do not have bonus reward limits on some merchant categories. 
What Credit Score Do I Need to Get a Citi Credit Card?
Except for the Citi® Secured Mastercard®, all Citi credit cards require applicants to have good credit. In the FICO scoring system, good scores begin at 670. FICO scores range from 300 to 850.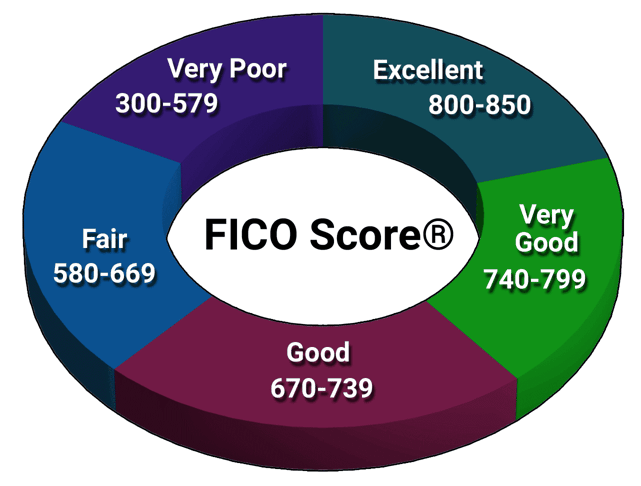 The Citi Costco cards supposedly require excellent credit, but we believe the more realistic requirement is very good credit (a FICO Score of 740+).
Do not take the FICO Score requirements as gospel. You may have less-than-good credit and qualify for a Citi credit card. Conversely, Citi may reject your application despite your good credit score.
Several factors beyond scores go into the bank's credit policy, including income, debt, and past dealings with Citibank.
The Citi® Secured Mastercard® is easier to get because it accepts applicants with no credit scores. But unlike most other secured credit cards, this card does not market to consumers with bad credit.
Do I Need a Costco Anywhere Card to Shop at Costco?
Costco accepts any Visa card — it doesn't have to be a Costco Anywhere Visa® Card by Citi. The policy is clear and applies at all Costco stores and on Costco.com.
You'll get nowhere if you try to pay with a credit card from American Express, Mastercard, or Discover, but it does accept some debit cards that operate on other payment networks.
While the Costco Anywhere cards have no annual fee, you can only get one if you are a Costco member. 
What Other Types of Rewards Do Citi Credit Cards Offer?
As we've explained above, Citi's self-branded rewards cards pay ThankYou Points, whether or not Citi markets the rewards as cash back. It's easy to convert your points into cash. You can also redeem them in other ways, including:
Gift cards: You can redeem your points for many different gift card brands.
Travel rewards: Use your points to book airline flights, car rentals, hotel stays, cruises, and experiences.
Shop with Points: This program allows you to spend your points at participating online partners.
Pay with Points: You can redeem points to pay for recent purchases through the Citi Mobile App or the bank's online bill pay feature. You must have a Citibank checking or savings account to use this feature.
Points transfer: You can transfer your ThankYou points to participating loyalty programs.
Points sharing: Share your points with other ThankYou members.
Charitable contributions: Donate your points to select charities, including the American Red Cross, No Kid Hungry, and UNICEF. Minimum point amounts apply.
Payments: Apply your points as payments toward your mortgage or student loan. You can get a check (up to $1,000) made out to the lender by calling the ThankYou Service Center.
The two Citi credit cards co-branded with American Airlines pay rewards as miles, specifically AAdvantage miles. You can redeem your miles in several ways:
Flights: You can use your miles for travel on American Airlines and its partners to nearly 1,000 destinations worldwide.
Upgrades: Move to a better cabin on American, British Airways, and Iberia flights.
Cars, hotels, and vacations: You can redeem your miles to book a hotel, rent a car, or plan a holiday in more than 500 destinations.
Admirals Club: Use your miles to buy or renew your Admirals Club membership.
Donations: You can donate your miles to help people in need.
The following credit cards offer point or mile rewards:
You earn ThankYou Points when you charge eligible purchases on the Citi Premier® Card. You can redeem these points directly or transfer them to select airline frequent flyer programs, such as Virgin Atlantic Flying Club, Singapore Airlines Kris Flyer, and JetBlue TrueBlue®. This card has replaced the Citi Prestige Card as the bank's leading travel card.
You can transfer as few as 1,000 points at a time, and there is no transfer fee. The card provides core Citi benefits, including Citi Entertainment, free addition of authorized users, digital wallet compatibility, and contactless pay.
You can use ThankYou Points from the Citi Rewards+® Card to shop online at select retailers, obtain gift cards, and pay for recent purchases with a statement credit. You can earn a partial points back match up to a set limit each year. 
This card does not charge an annual fee. Standard features include 24/7 customer service, contactless pay, digital wallet compatibility, and early access to tickets for thousands of events and experiences. 
The American Airlines AAdvantage MileUp℠ Card targets American Airlines fans who don't want to pay an annual fee. In 2022, the card replaced the complicated AAdvantage status system's Elite Qualifying Miles, Elite Qualifying Dollars, and Elite Qualifying Segments in favor of Loyalty Points. 
You can use these points to achieve AAdvantage Gold, Platinum, Platinum Pro, and Executive Platinum status, thereby increasing miles earned per dollar spent.
You earn bonus miles from the Citi® / AAdvantage® Executive World Elite Mastercard® for each dollar you spend on eligible American Airlines purchases. All other eligible purchases receive the standard number of AAdvantage miles.
Your miles post to your regular AAdvantage account, where you can redeem them for travel (on American Airlines and its partners), upgrades, car rentals, hotel stays, vacations, and luxury experiences. Unlike ThankYou Points, these miles cannot be redeemed for cash or gift cards.
Which Citi Credit Cards Don't Offer Rewards?
Rewards are great but can add to the cost of credit card ownership through higher interest rates and fees. Citi offers three credit cards to consumers looking for something other than rewards. 
The first two are for folks who want no-frill value. The third helps credit newbies obtain their first credit card.
Its name says it all. The Citi Simplicity® Card does not charge an annual fee, late fees, or a penalty APR. You receive standard Citi benefits, including automatic account alerts, 24/7 customer service, contactless pay, flexible credit card bill payment dates, and digital wallet compatibility. 
In addition, cardmembers get comprehensive protection against unauthorized charges. For example, Citi Identity Theft Solutions resolves problems due to a stolen or lost card. The card may offer a 0% intro APR promotion on purchases and balance transfers for a defined period following account opening. 
Citi® Diamond Preferred® Card charges a relatively lower APR than Citi's rewards cards. The card lets you choose any payment due date within the month. 
You also get around-the-clock customer service and automatic account alerts by text or email. Citi designed this contactless, chip-enabled card for maximum security and protection.
The Citi® Secured Mastercard® is Citi's best credit card for consumers without previous credit experience. It helps you build credit by sending your payment information to all three major credit bureaus. 
Although you won't earn rewards from this card, you will receive protection against identity theft and fraud. Citibank constantly monitors your account for suspicious activity, contacting you when necessary through email and text alerts.
Do Citibank Cash Back Cards Support Balance Transfers?
Most Citi credit cards support balance transfers. You can use a Citi balance transfer offer to consolidate credit card debt by moving another issuer's card balance to your Citibank credit card. A balance transfer fee applies.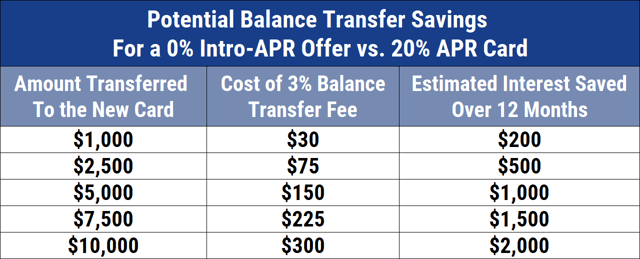 Some Citi credit cards offer 0% APR promotions to new and existing cardmembers. An intro APR offer allows you to avoid interest on transferred balances for a set period following account opening if you're a new customer.
After the promotion expires, any unpaid balances accrue interest at the card's regular APR.
And, if you're an existing customer with a solid history with the bank, Citi may periodically send you promotional 0% offers in the mail.
Citi Has Cash Back Waiting For You
Citi cash back cards provide solid value by keeping costs low and offering several essential benefits. You can choose flat or tiered rewards, and two of the cash back cards are Costco co-brands.
If you like cash, don't be put off by Citi cards with point rewards — all the bank's non-co-branded cards denominate their rewards as ThankYou Points that you can quickly redeem for cash. If you want to gather more information or apply for a Citi credit card, click on the APPLY NOW links above and be sure to read the cardmember agreement.
Advertiser Disclosure
CardRates.com is a free online resource that offers valuable content and comparison services to users. To keep this resource 100% free, we receive compensation for referrals for many of the offers listed on the site. Along with key review factors, this compensation may impact how and where products appear across CardRates.com (including, for example, the order in which they appear). CardRates.com does not include the entire universe of available offers. Editorial opinions expressed on the site are strictly our own and are not provided, endorsed, or approved by advertisers.