When you need to borrow money right away, you want to avoid a lengthy approval process. An instant-approval personal loan may be just the ticket. To be clear, it's not the approval that's instant; it's the decision. No lender approves every loan request, but it's nice to deal with one that won't keep you waiting for an answer.
We've assembled a list of the best loan-finding networks that can give you a preapproval decision in seconds. If all goes well, you may collect your unsecured loan proceeds from these online lenders as soon as the next business day.
Personal Loans With Instant Preapproval
The following lending networks can prequalify your loan request in seconds and immediately refer you to one or more personal loan providers. You can then complete the application process and get a fast decision. 
If that decision is favorable, these online lenders will quickly transfer money to your bank account, usually within a day.
Short-term loans up to $5,000
Online marketplace of lenders
Funds available in as few as 24 hours
Simple online form takes less than 5 minutes
Trusted by more than 2 million customers
Not available in NY or CT
It takes only a few minutes to complete and submit a short personal loan request to MoneyMutual. You'll then receive an immediate prequalification decision. 
To successfully prequalify, you must be 18 or older and have a reliable monthly income of at least $800. MoneyMutual, the best personal loan network in this group, will try to match you with a loan offer, where you'll submit additional information and receive a decision with minimum delay.
Personal loans from $500 to $35,000
All credit types are considered and welcome
Simple, no credit impact form
Helping consumers since 2001
4.7 out of 5 Trustpilot rating with 2,000+ reviews!
24/7 Lending Group is always available to take your request for a personal loan. You may receive a loan offer minutes after it preapproves your request.
Trustpilot gives 24/7 Lending Group an Excellent rating. The company works exclusively with direct lenders that comply with the Fair Debt Collection Practices Act, a debt protection law.
Loans from $500 to $10,000
All credit types accepted
Receive a loan decision in minutes
Get funds directly to your bank account
Use the loan for any purpose
CashUSA.com can instantly prequalify you for a personal loan regardless of your credit. You must be a US citizen or permanent resident, 18 or older, with a minimum after-tax monthly income of $1,000. 
To prequalify for a quick loan, you must also have a valid phone number, an active checking account in your name, and a working email address.
Quick loans of up to $5,000
Submit one form to receive multiple options without harming your credit score
All credit ratings welcome to apply
Requires a driver's license, bank account, and SSN
Get your funds as soon as tomorrow
BillsHappen® can instantly prequalify you for a personal loan that you repay in three or more equal monthly installments. Its lender network offers personal loans of various sizes, helping you find the right loan for your immediate cash needs. 
BillsHappen uses advanced encryption techniques to help ensure your privacy and security.
Loans from $250 to $5,000 available
Cash deposited directly into your account
Get money as soon as tomorrow
Bad Credit OK
More than 750,000 customers since 1998
CreditLoan® guarantees an instant prequalification decision when you request a personal loan. The consumer-friendly website offers many resources and tools that help explain why it has attracted more than 33 million web visits. 
CreditLoan can also arrange secured personal loans. It displays the TRUSTe® seal, which commits it to protecting your security and privacy.
Loan amounts range from $500 to $10,000
Compare quotes from a network of lenders
Flexible credit requirements
Easy online application & 5-minute approval
Funding in as few as 24 hours
BadCreditLoans.com is optimally suited to help consumers who need immediate cash. You can instantly qualify for a bad credit loan if you are 18 or older, reside in the United States, and have a dependable monthly income, checking account, email address, and phone number. 
This lender network does not require a minimum credit score to instantly prequalify you for a bad credit loan that you can use for any purpose. It also may be able to find secured personal loans for consumers with very poor credit.
Loan amounts range from $1,000 to $35,000
All credit types welcome to apply
Lending partners in all 50 states
Loans can be used for any purpose
Fast online approval
Funding in as few as 24 hours
PersonalLoans.com is a lender-finding service that can quickly prequalify your loan request. To prequalify, you must be a US citizen or permanent resident, 18 or older, with a minimum monthly income of $500 and an active bank account. 
PersonalLoans is also a portal for additional financial services, including credit monitoring, debt settlement, and credit repair.
Alternative Instant-Approval Personal Loans
A personal loan is an excellent option for your immediate cash needs, but it is by no means the only one. If you need an emergency loan, you may prefer one of the following alternatives: 
Payday Loans
A short-term payday loan requires you to repay it in full by your next payday. Several of the reviewed lending networks can immediately prequalify you for a payday loan and connect you to one or more lenders. You may receive the loan proceeds as quickly as the next business day.
A payday loan isn't like a traditional installment loan that allows you to repay over a period of months. Instead, you repay the loan in one lump sum, typically within seven to 30 days. When you take an online loan, you give the lender the right to withdraw your payment directly from your checking account on the due date.
Payday loans are often far more expensive than personal loans. You'll pay a finance charge of at least $15 for every $100 you borrow, which amounts to an APR greater than 400%. Some states permit even higher interest rates, as the following map depicts (gray-colored states don't license payday loans):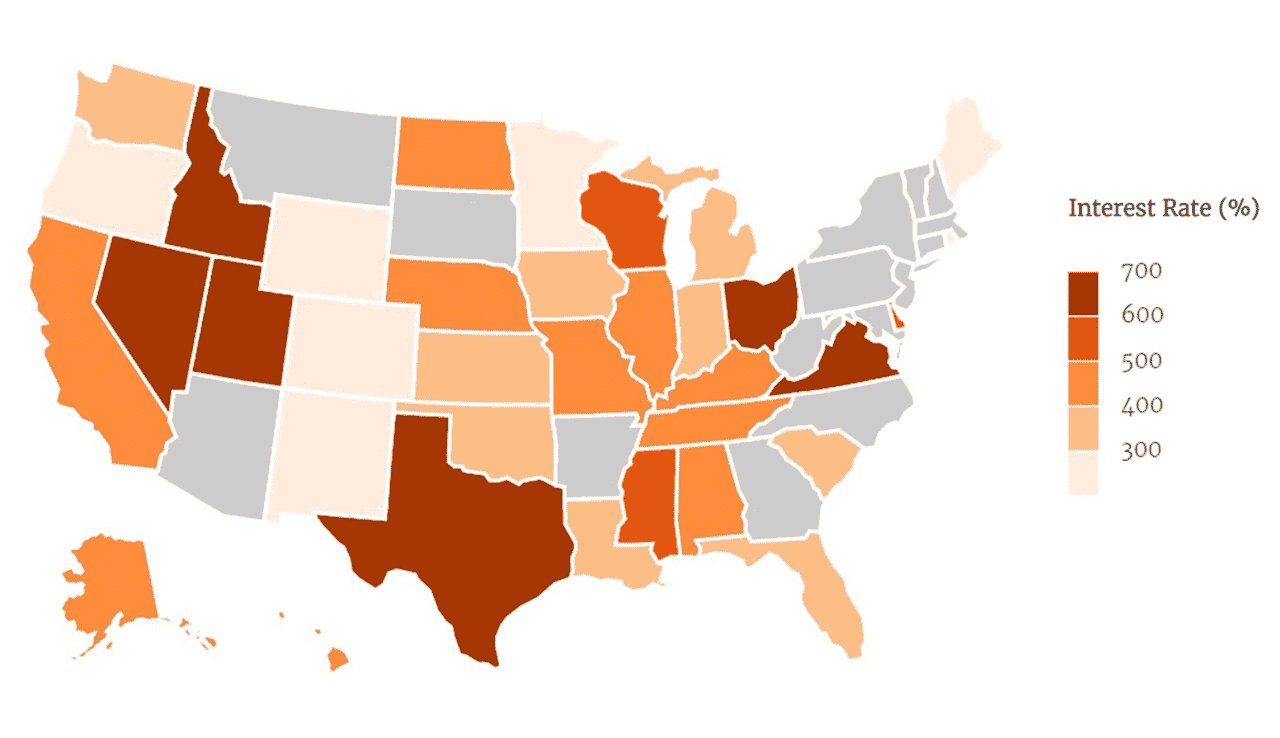 If you fail to repay the loan on time, the lender will roll your debt and accrued charges into a new loan. Additionally, your bank may assess a fee for insufficient funds.
Repeated rollovers can result in thousands of dollars in finance charges. Some states protect borrowers from debilitating debt by limiting payday loan rollovers.
Payday loans usually do not require a credit check for approval, but you must provide proof of enough steady income to repay the loan on time. We recommend a payday loan only if you urgently need cash and can't find a less costly option. 
Peer-to-Peer Loans
Peer–to-peer (P2P) lending allows individual lenders to fund loans to consumers and businesses. P2P websites bring together borrowers and lenders in a central online loan marketplace.
Borrowers can get P2P loans ranging from $1,000 to $25,000. The loan may specify repayment via a single lump sum or monthly installments. P2P websites manage the entire process, including assessing creditworthiness, disbursing loan funds, servicing loan payments, and collecting overdue amounts.
Examples of P2P websites include Upstart and Prosper. Interest rates vary from 7% to 36%, and origination fees apply. P2P loans use streamlined procedures that can result in quick approval and funding.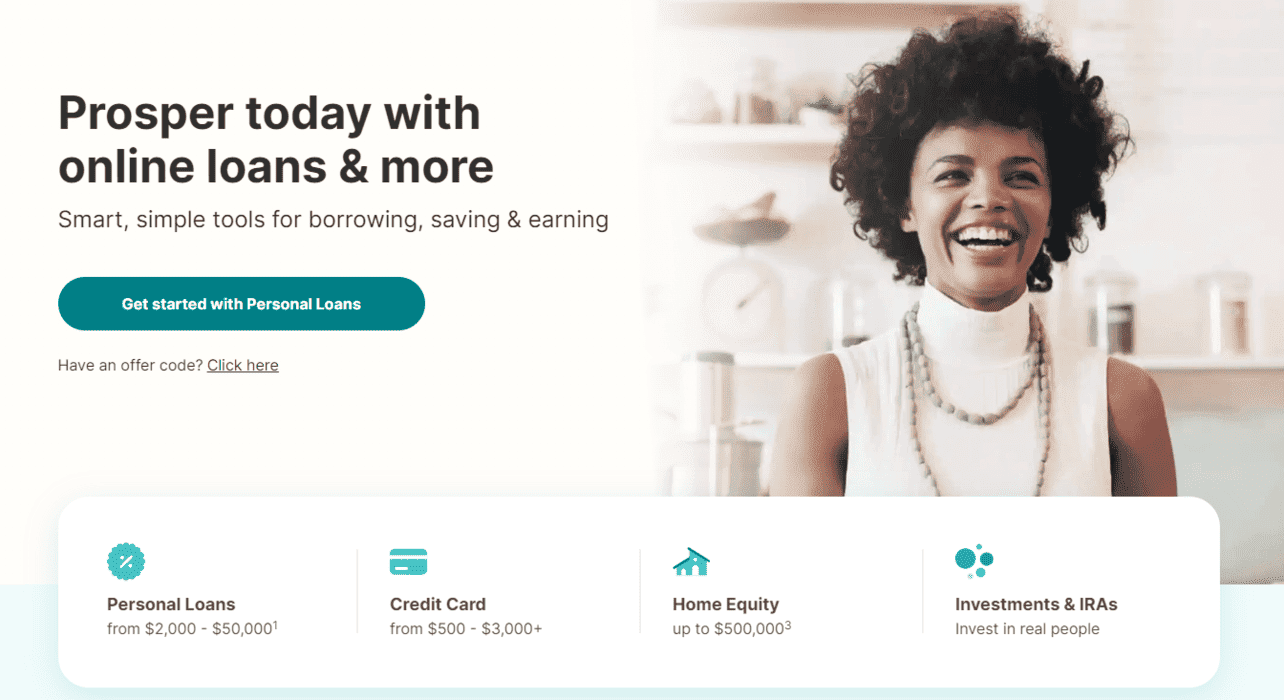 P2P loans are unsecured, so lenders must trust the borrowers to repay on time. Investors may have a limited legal ability to pursue a borrower that fails to pay. One reason is that the lender doesn't know the borrower's identity. 
A borrower who cannot repay P2P loans may seek bankruptcy protection, in which a court may discharge or restructure the borrower's unsecured debt.
Pawnshop Loans
A pawnshop can give you immediate cash for your personal property. You must repay this secured loan by a set date to redeem your property. Typical types of pawned property include jewelry, electronics, collectibles, and firearms.
A pawnbroker will lend you 25% to 50% of your property's value. You'll pay substantial interest on a pawnshop loan, typically a 400% APR or higher. If you do not redeem your property, the pawnshop can sell it to recover the loan amount. Thieves often use pawnshops to fence stolen merchandise.
Credit Card Cash Advances
A credit card cash advance is a loan from your credit card issuer. You can get an instant cash advance of up to a percentage of your credit card's credit limit, minus your existing balance. While it takes only an instant to access a cash advance, you must have the credit available to access this type of loan.
The APR on a cash advance is often higher than that on credit card purchases but maxes out at 36%. Interest starts to accrue on the transaction date — there is no grace period and a 3% to 5% transaction fee usually applies to each cash advance.
You can get a cash advance by using your credit card account for an ATM withdrawal. You first must obtain a three-or-four-digit PIN from the card issuer that allows you to use the ATM.

Other ways to get a credit card cash advance include:
Moving money from the card to another account via an online or mobile app transfer
Receiving cash from a (human) teller at a financial institution
Covering an overdraft through an automatic transfer from your credit card to a linked account
The maximum you can borrow through a cash advance depends on your card's cash advance limit (or the overall credit limit if there is no separate cash advance limit), your current outstanding balance, and any daily limits, such as those that ATMs often impose on cash withdrawals.
You can repay your cash advance anytime but must pay the card's monthly minimum payment. Failing to do so will result in late fees and possibly a penalty APR. Because of the high APR on a cash advance, you should consider it as an emergency loan only and repay it as quickly as possible.
Cash Advance Apps
A cash advance app allows you to borrow money before your next paycheck. The app will examine your direct deposits and outgoing bills to ensure you have enough money to repay the cash advance.
These apps can deposit the cash advance into your bank account in minutes. The app will withdraw the borrowed amount from your linked bank account when your next paycheck arrives.
Almost all payday advance apps limit the amount you can borrow. Most start at $100 to $250, though many will allow you to increase your limit to $500 or more over time.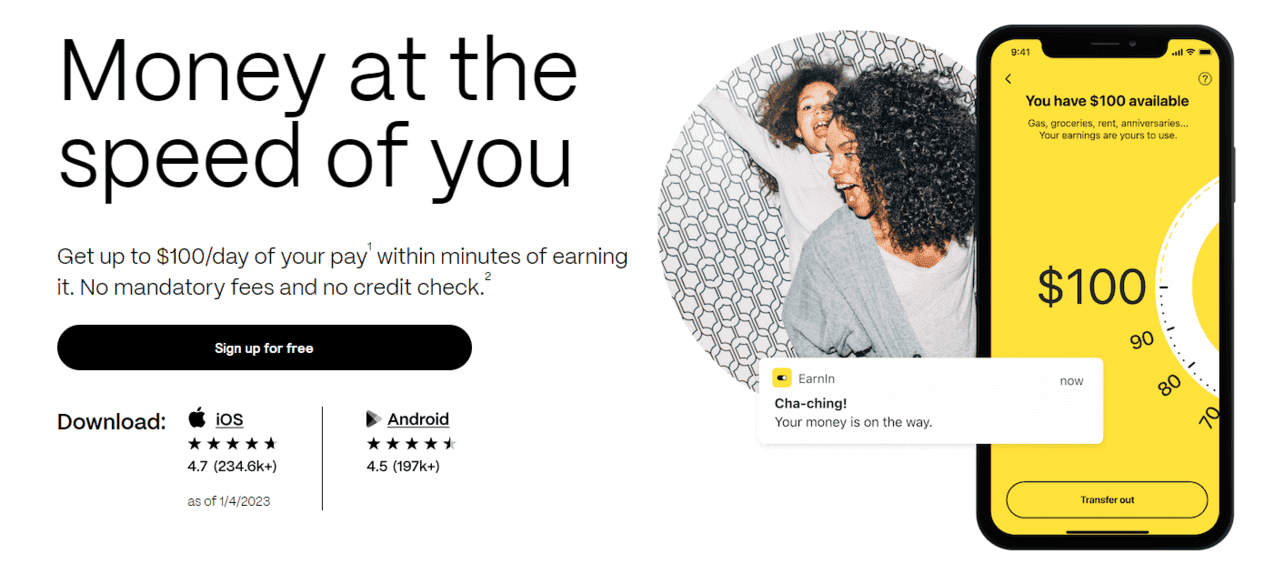 Some apps also work as an online bank account that provides a way to conduct all your banking transactions, receive direct deposits, and obtain free payday advance services without visiting a bank or credit union branch.
Several cash advance apps charge nothing for their services; instead, they collect membership fees and "tips" from users. Some apps impose a fee for each cash advance, but none of the popular ones charge daily interest on the money you borrow.
Loan apps usually won't charge hidden or surprise fees. But be sure you understand what you're enrolling in and what it costs. Most cash advance apps do not report your payments to a credit bureau, so you can't use them to build credit.
Auto Title Loans
An auto title loan allows you to borrow money by using your car's title as collateral to secure the loan. Most people qualify for a car title loan without a credit check, so if you have the required documents at hand (i.e., registration, title, insurance), you can usually get an immediate loan decision.
A fast decision is possible because the lender places a lien on your vehicle's title and can repossess the car if you default on this secured loan. 
These loans are expensive, charging an APR of about 300%. They also are dangerous because 1 in 5 borrowers lose their vehicles due to default.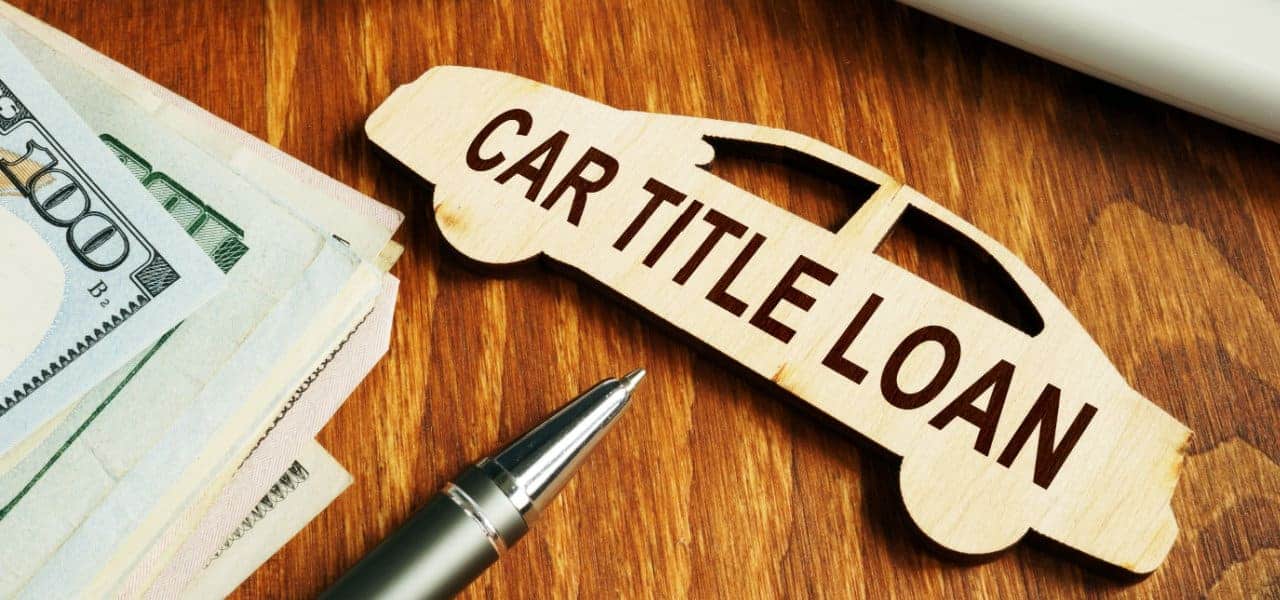 You can borrow about 50% to 85% of your vehicle's Blue Book value through an auto title loan. Some lenders may go as low as 20% and as high as 120%. Few title lenders publicize their loan-to-value ratio standards, so you'll need to contact your lender — before applying — to find out how much you can borrow.
Keep in mind that some lenders also tack on setup charges, origination fees, and other add-ons that reduce your net payout. Your lender is supposed to disclose all the costs you'll incur before you sign the loan contract. But to be sure, it's wise to ask about fees before you finalize any deal.
Loans From Friends and Family
These unsecured loans let you borrow money from your network of family members and trusted friends. The loans can be a fast source of money if you're in a cash crunch, but you should proceed carefully to avoid damaging your relationship with the lender.
Loans from family and friends can be more flexible than loans from traditional lenders, as the terms are often more personalized, and you can adjust them to fit your needs.
When you request a loan from a family member or friend, it's a good idea to explain why you need the money and how you plan to repay it. You and the lender will agree upon the terms, including the loan due date, interest rate (if any), and other conditions.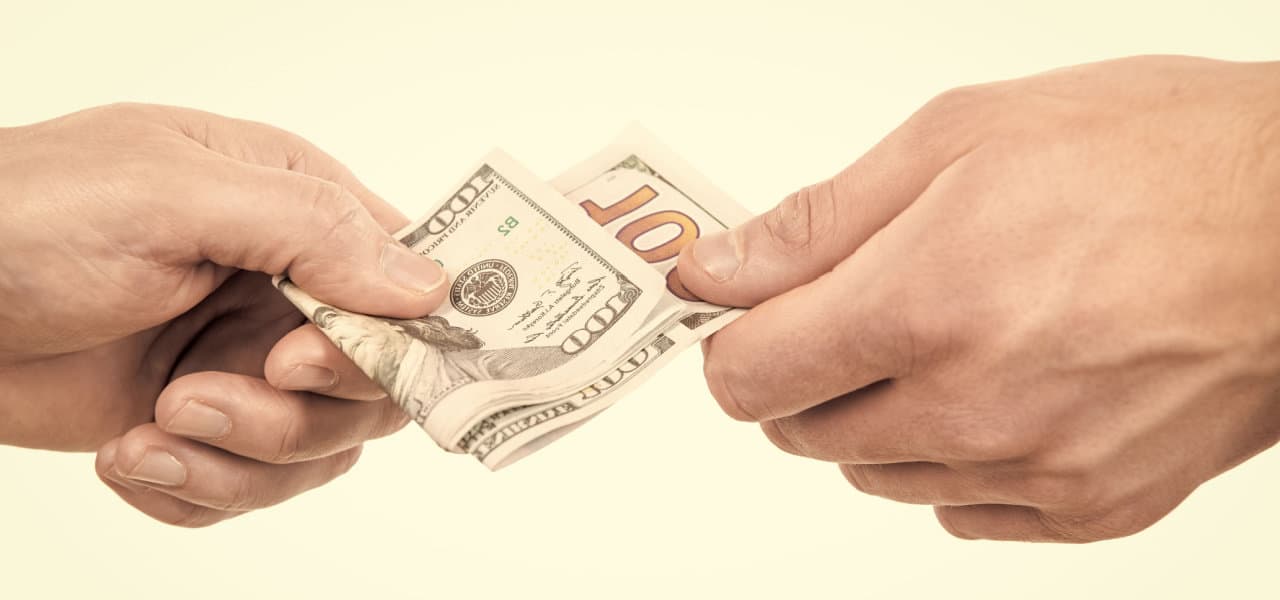 It would be best to state a repayment plan clearly. Many financial advisors suggest that the parties sign an agreement laying out the loan's particulars. Doing so will help the borrower and the lender avoid misunderstandings. 
Approach these loans cautiously and treat them as seriously as those from a traditional lender. Remember to communicate openly with the direct lender throughout the repayment process. Be transparent about your financial situation, avoid borrowing more than you can realistically afford to repay, and keep the lender informed about any problems as soon as they occur.
Pros and Cons of Personal Loans
Personal loans can be helpful, but you should also consider their disadvantages. Let's review some potential pros and cons of personal loans.
Pros of Personal Loans
The reasons to get a personal loan include the following:
No collateral required: You needn't post collateral to get a personal loan. If you default on unsecured loans, the lender cannot seize your valuable possessions, including your house and car, without a court judgment. It also gives consumers who don't own a useful form of collateral an avenue to borrow money.
Flexibility: You can use personal loan proceeds for any purpose. Often, lenders don't even ask about the reason for the loan.
Quick approval and funding: Personal loan networks can approve your loan application quickly and deposit money to your bank account as soon as the next business day.
Building credit: Personal loan providers usually report your payments to at least one major credit bureau. You can use this reporting to build credit by paying on time.
Fixed terms: Many personal loans have fixed interest rates and equal payments throughout the loan term. You can budget these loans more effectively since you know the monthly payment amount.
Debt consolidation: You can use a personal loan to consolidate multiple debts into a single loan at a potentially lower interest rate. Consolidation helps you manage your finances, reduce interest expenses, and facilitate faster debt repayment. 
These are persuasive reasons to use a personal loan when you need money quickly.
Cons of Personal Loans
Consider these potential disadvantages before taking a personal loan:
Bad credit can limit access: Personal loan lenders check your credit before deciding whether to approve your loan. If you have poor credit, lenders may reduce the loan amount, increase the interest rate, or simply reject your application. 
Interest rates and fees: Even the best personal loan provider can charge up to 36% if you have bad credit. You may get a better deal through a cash advance app or a loan from family and friends. Some lenders add origination fees or prepayment penalties on top of the personal loan interest rate, which can add to the overall cost.
Impact on credit score: Unless you plan to consolidate your debt, taking a personal loan increases the amount you owe, which can harm your credit score. The negative impact worsens if you miss payments or default on the loan.
Potential for overborrowing: It's so easy to get personal loans that they may tempt you to take one you don't really need. Overborrowing can strain your finances and increase default risk.
Longer repayment terms: Personal loan terms can range from a few months to several years. While longer periods may result in lower monthly payments, you'll pay more interest over time and bear a higher overall cost.
Taxation: A home equity loan may be better than a personal loan since you can deduct the interest on the former but not the latter. This rule means you'll pay the full personal loan interest rate without tax relief.
Please weigh all these factors when you evaluate the financial advantages of a personal loan.
What Is an Instant-Approval Personal Loan?
Instant approval doesn't mean a personal loan provider will immediately approve every application it receives. Instead, the lender promises to make a quick decision one way or the other.
Network personal loans undergo a preliminary prequalification step. All the networks reviewed above can respond instantly to your loan request during this step. To prequalify, you generally must:
Be 18 or older
Live in the United States as a citizen or permanent resident
Have a Social Security number
Have a sufficient amount of reliable monthly income (from a job or government benefits) to afford the loan payments
Have a checking account in your name
Have a valid phone number and email address
Notice that your credit score isn't a factor for successful prequalification. The network loan-matching services do not check credit. Instead, the direct lenders on the lending networks pull credit information from one or more major credit bureaus when you submit the final application. 
Keep in mind that the network lenders in this review specialize in subprime loans, so they may be able to arrange a personal loan even if your credit is lousy.
Do Any Loans Guarantee Approval?
No lender would stay in business long if it approved 100% of its loan applications. Let's face it – too many deadbeats would take the money and run. So the best you can hope for is to find a lender that offers you a reasonable chance of landing a loan. 
The things a good lender should guarantee are to:
Explain all the loan's terms clearly and accurately
Offer you fair and competitive interest rates while avoiding excessive fees
Avoid predatory lending practices
Promptly decide whether to approve your loan
Honestly explain why it rejected your loan
Fund your loan quickly
Make repayment convenient
Report your payments to a credit bureau
Keep your data private and secure
Not to discriminate based on factors such as race, gender, age, religion, nationality, or marital status
Subscribe to a code of ethical conduct and adhere to all regulations
Provide responsive customer service
Offer flexibility and assistance if you suffer a financial hardship
We can't guarantee that the reviewed lenders will live up to all these ideals. But we believe the best lenders have already incorporated most of these standards into their business practices.
What Credit Score Do I Need For a Personal Loan?
Generally, you want your three-digit credit score to start with a six, seven, or eight to qualify for a personal loan. But some consumers with scores below 600 may be able to get a personal loan, and others with scores above that threshold may still experience the sting of rejection.
A lending network's prequalification process is a valuable first step toward loan approval. True, successful prequalification doesn't guarantee approval; it simply means you have a reasonable chance. 
But even if you fail to prequalify, you will have avoided applying for a lost-cause loan, thereby protecting your credit score from further harm. 
Is a Credit Check Required For Loan Approval?
As mentioned earlier, the network lenders in this review have a lot of experience working with subprime borrowers. Some of these lenders offer no credit check loan options upon request. 
You should expect to pay top dollar to have a lender ignore your credit history, but such lenders are waiting to hear from you. If you land a no credit check loan, ask the lender whether it will report your payments to the credit bureaus — some won't.
Do Personal Loans Build Credit?
The general rule is: Lenders that pull credit to approve a loan will report borrower payments to the credit bureaus. This reporting is the way your payments can impact your credit score.
Personal loans can build credit in a few ways, including the following:
Payment history: Paying on time impacts 35% of your FICO score, making it the most critical factor governing your score. As you extend your record of timely payments, you boost your creditworthiness in the eyes of the credit bureaus, lenders, and credit card issuers. Your on-time payments should increase your credit score in six to 12 months.
Credit utilization ratio (CUR): Your CUR is the ratio of your outstanding credit card balances to your total available credit. FICO allocates 30% of your score to your debt levels. A CUR below 10% will provide the biggest improvement to your credit scores. You can lower your CUR and potentially increase your score if you use a personal loan to repay your credit card debt.
Credit mix: 10% of your FICO score depends on the types of credit you have. Lenders like to see a mix of revolving credit (e.g., credit cards, home equity lines of credit) and installment loans (e.g., personal loans, auto loans, student loans, mortgages, etc.). Adding a personal installment loan to your credit mix can give your score a modest boost.
Remember that a personal loan only helps your credit if you consistently make timely payments. Payments 30 or more days late will hurt your score, and the damage will be swift. 
It's a good idea to set up automatic withdrawals from your bank account so you never forget to pay. You can help ensure your payment will go through if you have overdraft protection on your bank account.
Don't Wait For a Personal Loan
Using an online loan-finding service is a fast way to get a personal loan. You'll undergo instant prequalification and referral to one or more reputable direct lenders. If you complete the application and accept the loan, you will collect your money as soon as the next business day. 
By repaying your loan on time, you can improve your credit score and facilitate your future access to personal loans with better terms.
Advertiser Disclosure
CardRates.com is a free online resource that offers valuable content and comparison services to users. To keep this resource 100% free, we receive compensation for referrals for many of the offers listed on the site. Along with key review factors, this compensation may impact how and where products appear across CardRates.com (including, for example, the order in which they appear). CardRates.com does not include the entire universe of available offers. Editorial opinions expressed on the site are strictly our own and are not provided, endorsed, or approved by advertisers.