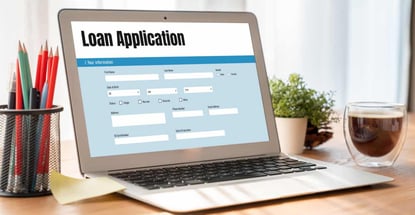 We live in fast times: streaming services, 10-minute food delivery, telemedicine, ChatGPT writing your book report … you get the picture. We want what we want, and we want it now. How fitting, then, to consider ways to get an installment loan with instant approval.
No lender approves all loan applications, but the ones in our survey will give you a decision, well, instantly. They then follow up with same- or next-day funding. Keep reading to learn more (estimated reading time: six minutes).
Online Personal Installment Loans With Instant Approval
The following companies can preauthorize your personal installment loan and find you one or more lenders in just a few minutes. You simply submit an online loan request, get an instant preapproval decision, and connect with direct lenders if the answer is favorable. 
Short-term loans up to $5,000
Online marketplace of lenders
Funds available in as few as 24 hours
Simple online form takes less than 5 minutes
Trusted by more than 2 million customers
Not available in NY or CT
Personal loans from $500 to $35,000
All credit types are considered and welcome
Simple, no credit impact form
Helping consumers since 2001
4.7 out of 5 Trustpilot rating with 2,000+ reviews!
Loans from $500 to $10,000
All credit types accepted
Receive a loan decision in minutes
Get funds directly to your bank account
Use the loan for any purpose
The loan-finding services never require a fee or credit check. You're under no obligation to accept any loan offers these services generate.
If you want to proceed, you can provide additional information to a direct lender, get an instant decision, and receive the loan proceeds in your bank or credit union account by the next business day.
Online Cash-Out Refi Loans With Instant Approval
The following mix of network and direct lenders can arrange cash-out refinancing after providing an immediate loan decision. The new installment loan replaces your current car loan and converts some of your equity (i.e., the vehicle's value minus your loan balance) into cash. 
Dealer partner network has closed over $1 billion in auto loans
Can help those with bad credit, no credit, bankruptcy, and repossession
Established in 1999
Easy, 30-second pre-qualification form
Bad-credit applicants must have $1500/month income to qualify
Potentially reduce your payments by hundreds of dollars
Skip your next car payment
Quick and easy 2-minute preapproval process
Prequalifying does not affect your credit score
Completely free
No additional costs or fees
Pre-qualify online in minutes without impacting your credit score
Members save with PenFed's low auto loan rates
Loan amounts of up to $150,000
Average refi savings of $191 per month
Terms of up to 84 months
Auto loan calculator to help estimate payments
You can apply online for an immediate decision and complete the loan process on the same day. The lender handles all the paperwork, orders a new title, repays the existing loan, and wires money to your bank or credit union account.
These are the current auto refinancing interest rates by credit score:
Loan Term
Excellent Credit
750-850
Good Credit
700-749
Fair Credit
640-699
Poor Credit
639 or Less
36 Months
4.67%
6.48%
8.03%
11.84%
48 Months
5.55%
7.15%
10.11%
13.27%
60 Months
5.68%
7.05%
9.81%
13.43%
72 Months
6.15%
7.16%
9.84%
13.35%
Rates provided by RateGenius as of June 2023
Online Home Equity Loans With Instant Approval
These companies can unlock 80% to 100% of the equity you've accumulated in your home. Submitting an online application and receiving a preliminary loan decision takes only a few minutes. Final loan approval usually requires a home appraisal. 
America's largest mortgage lender
The entire process is completed online
Options for new mortgages and refinancing existing mortgages
Award-winning customer service and cutting-edge digital platforms
More than 90% of clients recommend us
Best for cash-out refinance
Utilize your home equity with America's #1 lender
eClosing allows customers to close electronically, greatly speeding the process
A+ rating with the BBB
Receive cash for home improvements, college tuition, or paying off debt
24/7 access to your loan through the Rocket Mortgage app
Refinance loans, new home purchase, and reverse mortgages
Compare lenders with no obligations or fees
Simple and secure form
Receive up to 5 free rate quotes in 2 minutes and see what you can save on your payment.
Rates are at historic lows
Rocket Mortgage and Quicken internally fund their home equity loans. eMortgage is a lender-finding service that can get you multiple loan offers in minutes.
Whichever lender you choose, you'll usually have five to 20 years to repay your home equity loan. Most of these loans do not charge a prepayment penalty but check before you sign just to be sure.
Alternatives if You Don't Qualify For Installment Loans
Getting an installment loan is a good choice when you want to repay the loan over multiple months or years. But they generally require applicants to have a credit score of at least 600. If your credit score is lower, these options may provide a suitable alternative.
Online Payday Loans
Online payday loans are more convenient and safer than storefront loans, although the latter type is usually faster. You can apply for a payday loan from the reviewed lender-matching services just as you would for a personal installment loan. Begin by submitting a loan request form and getting an immediate preapproval decision. 
The lending service will then transfer you to a direct payday loan provider where you can complete the transaction. Your money should arrive in your bank account as soon as the next business day. The loan is due on your next pay date, typically in one to four weeks.
Payday lenders generally don't do a credit check, but you need a steady job to get a payday loan. These loans charge an eye-popping 300% to 700% APR (or more). 
Here's a typical payday loan example:
| | |
| --- | --- |
| Loan Amount | $500 |
| Finance Fees | $20 per $100 Borrowed |
| Loan Term | 2 Weeks |
| Effective APR | 521% |
| Amount Repaid | $600 |
| Total Interest Charged | $100 |
You must roll your current loan into a new one (and pay additional fees) if you can't repay on time. Repeated rollovers may lead to a debt spiral and bankruptcy.
Pawn Loans
You can hock your personal belongings (e.g., cameras, electronics, jewelry, guns, collectibles, etc.) for a fast, short-term loan from a pawnshop. Simply walk in, complete some trivial paperwork, and collect your cash and a pawn ticket. 
The ticket identifies the due date by which to redeem your property by repaying the loan. The pawnbroker will attempt to sell your item if you don't redeem your pawn ticket before it expires.
Pawnbrokers don't check your credit when you apply for a pawn loan. The loans charge APRs that can top 240%. On average, a pawnshop will lend you between 25% and 60% of your property's value. 
Despite their high costs, pawn loans offer easy cash when you need money instantly. They are a fast way to get a bad credit loan.
Credit Card Cash Advances
You can get a credit card cash advance without the need for any approvals or paperwork. These advances aren't cheap (maximum APR is 36%), but at least you can get one quickly — if you own a credit card that supports cash advances.
The advantage of a credit card cash advance is that it's easy to get one since they don't require any new applications or approvals. You can get an advance from an ATM or a human bank teller, and many credit cards can wire online advances to your bank account.
Consider the following when you want a cash advance: 
Loan Amount: The maximum advance you can take depends on your cash advance credit line, which may be less than your overall credit limit.

Interest: You will begin accruing interest the day you withdraw the cash advance. Credit card loans don't give you an interest-free grace period. The APR on cash advances is often higher than that on purchases.

Fees: Almost all credit cards charge 3% to 5% upfront on each cash advance. A 5% fee can mean a $50 charge on a $1,000 cash advance loan, in addition to the interest costs.
Be prepared to pay additional fees if you get your advance from an ATM not in your bank's network. 
Cash Advance Apps
Cash advance apps provide small instant loans to employees. You can use one of these apps to take an advance against your next paycheck, usually without interest or fees. These apps review your outgoing bills and direct deposit frequency to see whether you will have enough money to repay the loan.
Most apps can perform a direct deposit into your bank account within minutes. Apps deduct the borrowed amount from your linked bank account on your next payday. You must receive regular direct deposits from your employer to qualify for a cash advance.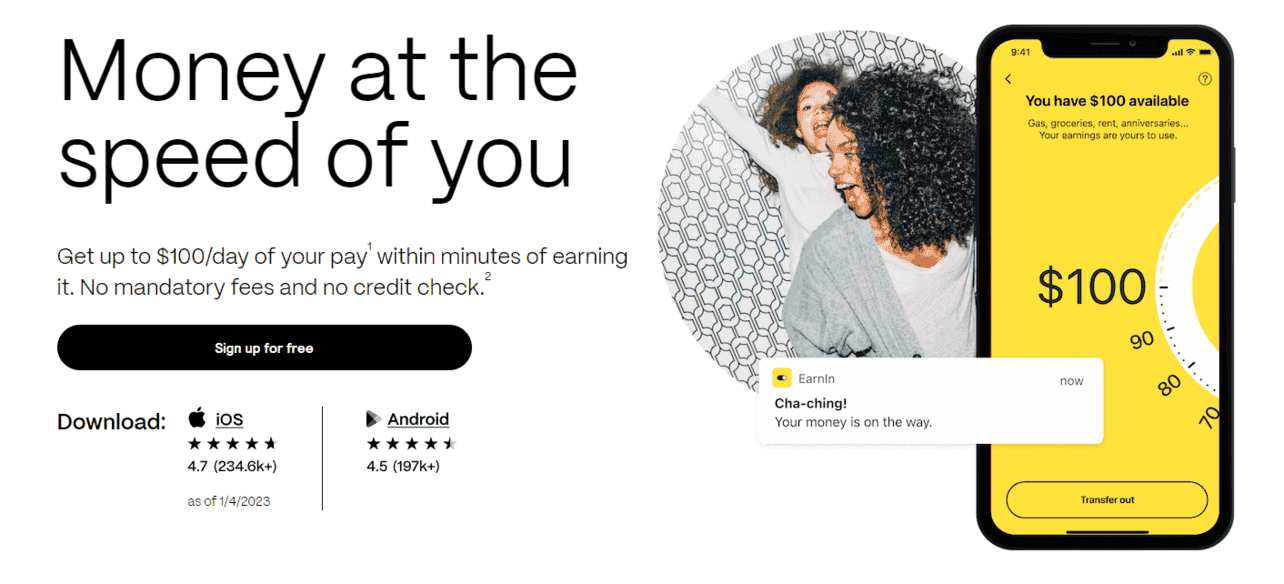 Cash advance apps, such as EarnIn, generally limit the amount you can borrow to no more than $250 to start, though many will allow you to increase your limit over time. Fees may be optional — some cash advance apps accept voluntary tips instead.
Loans From Friends and Family
Some people can turn to friends and family members when they need a loan. The first of these loans may be easy to obtain, but you risk annoying the lender if you repeatedly ask for more money. 
The repayment terms for this type of loan are often lenient, and your credit history usually doesn't enter the picture. But if you haven't repaid existing loans, you will likely encounter resistance when you ask for another.
Although these loans seem ideal, they can result in bruised feelings if you fail to repay them. The Consumer Financial Protection Bureau (CFPB) provides a worksheet to formalize a loan agreement between you and your family member or friend.
Pros and Cons of Installment Loans
Installment loans are convenient, but no financial product is perfect. Consider these pros and cons before applying for an installment loan.
Pros
Here are some powerful factors that favor installment loans:
Predictability: One of the critical advantages of installment loans is the predictability they provide. You know exactly how much you'll owe each month, which makes it easier for you to adhere to your budget.

Flexibility: Installment loans offer various periods of repayment. You can look for a loan with a term that fits your budget.

Credit building: Repaying your installment loan on time can help build or rebuild credit, as it shows lenders you have a responsible attitude.

Lower interest rates: Installment loans, especially personal loans, charge much less interest than payday and pawn loans.

Quick funding: Depending on the type of loan and the lender, you may be able to access funds on the same or the next business day.
Installment loans typically offer higher borrowing limits because you may have five or more years to repay them. Contrast these long-term loan options with the short repayment periods for payday, pawn, credit card, and cash application loans.
Cons
Think about these disadvantages before taking an installment loan:
Potentially high fees: Some installment loans come with origination fees, late payment charges, and prepayment penalties. These fees add to the loan's total cost.

Long-term commitment: While longer terms mean lower monthly payments, they also mean you'll be in debt longer. Prepare for a long-term financial commitment before taking an installment loan.

Potential for overborrowing: Because installment loans can offer higher amounts, you may borrow more than you actually need. Overborrowing can lead to a debt cycle that may be difficult to exit.
Many providers of installment loans report your payments to a credit bureau. Payments more than 30 days overdue may appear on your credit reports and damage your FICO score.
What Is an Installment Loan?
You repay an installment loan over time with a set number of scheduled payments. Installment loans differ from loans you repay in one lump sum.
Each payment typically includes both principal and interest portions. The exact terms of the loan will depend on the loan term, interest rate, and the amount of each installment.
There are various types of installment loans, including:
Personal loans: These are typically unsecured, although some lenders also offer secured personal loans. You can use the proceeds for just about any purpose, including debt consolidation, medical bills, and unexpected expenses.

Auto loans: You use an auto loan to purchase or refinance a vehicle. The car is collateral for the loan, meaning the lender can repossess it if you fail to repay on time.

Mortgages: You use a mortgage to purchase a home. As with auto loans, mortgages are secured loans, with the home serving as collateral. Failure to repay can cause the lender to foreclose on the house.

Home equity loans: These are second mortgages based on the equity you've accumulated in your home.

Student loans: You use student loans to cover the cost of education. Federal student loans defer repayment until you graduate.
The loan terms, including the interest rate, monthly payment amount, and repayment period, can vary depending on the specific type of loan, your credit score, income, and other factors. 
How Do I Apply For an Online Installment Loan?
We recommend you use a network or direct lender you can trust. A lending network consists of a loan-finding service and several lending partners. You apply by filling out a loan request form with information about yourself and your income, employment, debts, and housing costs.
Online networks require applicants to be US citizens or permanent residents, 18 or older, with an active bank account, email address, phone number, and enough monthly income to repay the loan.
If a loan-finding service preauthorizes your loan request, it will connect you to one or more direct lenders with whom you conclude your loan application. 
Alternatively, you can deal with individual lenders directly. You will have to submit a different loan application to each direct lender. Using a lender-matching service requires only one loan request form that contains most of the information lenders need. 
What Is the Easiest Installment Loan to Get?
A secured installment loan is the easiest to get because your property is collateral for the debt. Secured personal loans, auto loans, mortgages, and home equity loans are installment loans that you back with collateral, as in the car or the home you are purchasing.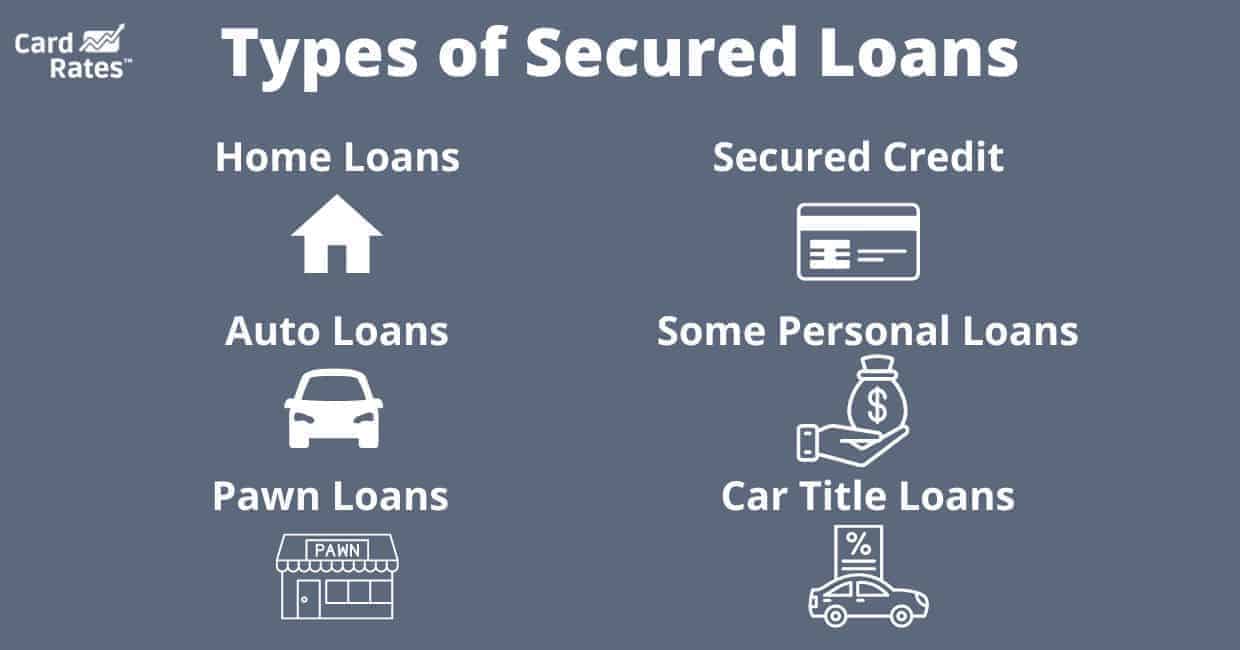 Lender-finding services are the easiest way to get an unsecured installment loan. They can preauthorize your loan request and match you to one or more direct lenders willing to work with you.
Get an Online Installment Loan With Instant Approval
Our review reveals how to get an online installment loan quickly and with fewer hassles. All the reviewed lenders can provide an instant loan approval decision, which saves you time and energy. Life is short — don't waste time waiting for a bank's loan committee to pass judgment on your application. 
Advertiser Disclosure
CardRates.com is a free online resource that offers valuable content and comparison services to users. To keep this resource 100% free, we receive compensation for referrals for many of the offers listed on the site. Along with key review factors, this compensation may impact how and where products appear across CardRates.com (including, for example, the order in which they appear). CardRates.com does not include the entire universe of available offers. Editorial opinions expressed on the site are strictly our own and are not provided, endorsed, or approved by advertisers.