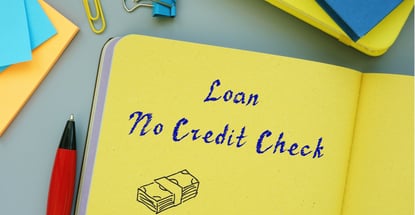 The best no credit check loans can help you find the short term loan you need without submitting to a credit report inspection. This may be your best loan option if you have recent negatives on your credit report or if you have a credit score that disqualifies you from most loans.
While most bank and credit union loans will require a credit check for approval, some independent lenders are willing to forego the process in exchange for a higher interest rate or added fees that offset the risk associated with the loan.
Before you jump into one of these loans, check out the FAQs below to make sure it's your best bet. You may be surprised by how much money you can get with a credit check — even with a bad credit score.
Best No Credit Check Personal Loans
Online lending networks give you advantages no bank or credit union can match. You can submit a single loan request to each network that is forwarded to every lender that partners with the network. That means you're applying to several lenders at once with no harm to your credit score.
Some of the lenders on each network will accept loan applications without a credit check. Others may require a credit check for approval. But with your loan request, you can get an idea of your approval odds without anyone accessing your credit reports.
If you qualify, you will receive an email with loan offers just minutes after you apply. Since the lenders are competing for your business, you can expect strong offers with a good interest rate, monthly payment, and loan term.
Short-term loans up to $5,000
Online marketplace of lenders
Funds available in as few as 24 hours
Simple online form takes less than 5 minutes
Trusted by more than 2 million customers
Not available in NY or CT
MoneyMutual maintains one of the largest networks of online lenders around the U.S. — many of which approve loans without a credit check. Once you're approved for a short term personal loan, you can complete your paperwork online and have your money deposited into a linked bank account within one business day.
Since this network partners with such a diverse group of lenders, you may be able to qualify for a loan by only using a soft credit check. While this isn't guaranteed, you can attempt to prequalify for a loan and check the terms without harming your credit score.
Quick loans of up to $5,000
Submit one form to receive multiple options without harming your credit score
All credit ratings welcome to apply
Requires a driver's license, bank account, and SSN
Get your funds as soon as tomorrow
BillsHappen knows that unexpected expenses can derail your budget or make it nearly impossible to get things done. That's why this network specializes in bad credit short term loans that offer quick payouts and a flexible repayment term.
This network has a wide span between its minimum and maximum loan amounts — which means you may qualify for a loan that's below or possibly above the amount you're seeking.
Loans from $500 to $10,000
All credit types accepted
Receive a loan decision in minutes
Get funds directly to your bank account
Use the loan for any purpose
CashUSA offers larger loan amounts than most online lending networks. That also means you can extend some loans to lower your monthly payment and make them easier on your budget. Just remember that doing so means you'll incur more interest charges from the added payments.
Not every consumer will qualify for the network's largest loan amounts. The amount of your loan offer will depend on the lender you work with and its standards for qualification and approval.
Loans from $250 to $5,000 available
Cash deposited directly into your account
Get money as soon as tomorrow
Bad Credit OK
More than 750,000 customers since 1998
CreditLoan has your back if you need a short term loan — offering loan requests for amounts as low as $250. With more than 20 years in business, this network has connected countless borrowers with lenders around the country.
Some of the lenders on this network offer expedited processing services for an added fee. With this service, the lender can deposit your borrowed money into your account instantly. The fee will typically be deducted from your loan payout at the time of service.
Loan amounts range from $500 to $10,000
Compare quotes from a network of lenders
Flexible credit requirements
Easy online application & 5-minute approval
Funding in as few as 24 hours
Bad Credit Loans says that it often accepts applications from consumers who have trouble getting approved elsewhere — and some lenders that partner with the network will even accept loan requests without a credit check.
Just remember that a loan without a credit check will often have different — and more expensive — loan terms than a loan that includes a credit check. Consider the costs of your loan when comparing potential offers.
Loan amounts range from $1,000 to $35,000
All credit types welcome to apply
Lending partners in all 50 states
Loans can be used for any purpose
Fast online approval
Funding in as few as 24 hours
PersonalLoans.com has two separate networks of lenders — one that deals specifically with bad credit loan applications and another that deals with consumers who have a good or excellent credit score. That means your application will only go to lenders willing and ready to work with you.
That's important because consumers can spend hours researching and submitting applications to lenders that don't work with applicants of their credit situation. PersonalLoans.com can help you avoid that.
Loan amounts range from $100 to $1,000
Short-term loans with flexible credit requirements
Compare quotes from a network of lenders
5-minute approvals and 24-hour funding
Minimum monthly income of $1,000 required
Current employment with 90 days on the job required
You can request a small loan from the lenders in the CashAdvance network that rarely require a credit check. That's because these payday loan options use your next paycheck as security to back the loan. Instead of making payments to satisfy your debt, the loan provider will require full repayment — including interest — usually within 30 days.
The short repayment window will require a solid plan on how you'll repay your debt on time, or you could incur expensive late payment fees and rollover charges that can add thousands of dollars in finance charges to even a small loan.
How Can I Get a Loan Without a Credit Check?
For decades, a credit check has been an essential part of the loan application process. A traditional financial institution will avoid risk as much as possible — and approving an unsecured loan without looking at the borrower's credit history is too risky for them.
But many nontraditional lenders now operate online and can process and approve personal loan requests without a credit check. Many of these lenders partner with online lending networks to find new applicants to work with.
An online lending network may be just what you need to find the best loans without a credit check. You can start your process by sending an online loan request to any network, including those listed above. This process may result in a soft credit check under your name, but this will not harm your credit or give lenders access to your full credit history.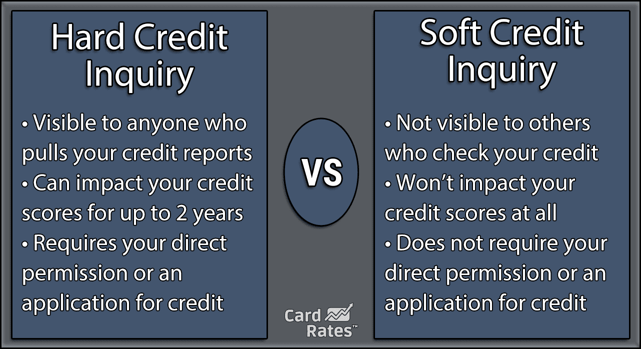 The network will forward your loan request to every independent loan provider it partners with. Thanks to automated underwriting software, it will only take minutes to receive loan decisions from each lender.
You may receive an email shortly after submitting your loan request that contains multiple loan offers to choose from. Some offers will not require a full credit check for final approval, but others may.
Once you choose a loan offer, the lending network will forward you to the lender's website where you will complete the loan paperwork and finalize your loan agreement. If the online lender requires a credit check, it will take place at this time. Since this is an automated process, you can complete it at any time of the day or night.
The lender will review your completed paperwork during normal business hours. Once that's done, they will initiate an electronic funds transfer to deposit money into your linked bank account within one business day.
Online lending networks put some power back in the consumer's hands by allowing lenders to compete for your business. This competition means you can expect each lender to offer the best possible interest rate, monthly payment, and loan term.
It also means you'll find lenders willing to consider an online loan application for a no credit check loan. Even if you do submit to a credit check, many of these lenders specialize in bad credit loan products. You may be surprised with what you qualify for — even with a poor credit score.
You can use the proceeds of your personal loan — also known as a signature loan — in any way that you choose. This is different from a secured loan such as a car loan, student loan, business loan, or home loan that sets rules as to how you can use the money you borrow. For example, you can't use the proceeds of an auto loan to consolidate debt.
A signature loan is also an installment loan, which means you can make monthly payments to satisfy your debt. However, most no credit check loans are not installment loans, but rather short term loans that require repayment within weeks.
What's the Easiest Loan to Get With Bad Credit?
The easiest loan to get with bad credit is a secured personal loan. These loans minimize the lender's risk by having you use something valuable as collateral to back your loan. If you stop making payments, the lender can take possession of your collateral and sell it to recoup the money it lost.
Since these loans have a security backing, some lenders may approve your loan application without a credit check. Some examples of secured loans include:
Auto loan: An auto loan uses your new vehicle as collateral. If you stop making payments, the direct lender will repossess the vehicle and sell it. Auto dealers that don't require a credit check are generally the buy here, pay here variety.
Title loan: A title loan is a form of secured personal loan that uses your car's title as security. If you stop making payments, the direct lender can repossess your vehicle and sell it — and you will lose all interest in the vehicle and your previous loan payments. These loans often have a high interest rate and origination fee as well.
Pawnshop loan: A pawnshop won't require a credit check for approval. Instead, you'll bring in your valuables and the shop offers you an emergency loan based on the value of those items. If you do not repay the loan on time, the shop keeps your items and adds them to its inventory.
Payday loan: A payday loan — also known as a cash advance — uses your next paycheck as security against loan default. If you do not repay your debt on time, the payday lender can take possession of your entire next paycheck.
Lenders like security, which makes secured loans fairly easy to qualify for. But that security doesn't always go both ways. A secured loan can create extra expenses for you.
With a high interest rate, origination fee, and other charges, you're not only risking your valuables by accepting a bad credit loan, but you're also spending more to get a no credit check loan.

And lenders will rarely — if ever — loan you the full value of an item. For instance, a ring worth $1,000 will likely qualify for a loan of $700 or less at a pawnshop. That's because the shop wants to make sure it can recoup the full cost of the loan — with some profit — if you don't make your payments.
While that may seem unfair, it's unfortunately the cost of doing business with bad credit. Pawnshop and payday loans are only recommended if you need an emergency loan and can't get approved for a better loan with a credit check elsewhere.
Which Banks Will Give Loans With No Credit Check?
You will have a hard time finding a bank or other financial institution that will approve a traditional loan application without first conducting a credit check.
By their nature, most banks are publicly traded companies — meaning you can purchase stock and interest in the business through the New York Stock Exchange or NASDAQ. This also means that each bank's CEO is accountable to shareholders and must find ways to make continual profits to keep his or her job.
Growing profits means cutting out risk — and few things in banking are riskier than no credit check loans.
Not only will a bank require a credit check for traditional loan approval, but you'll also likely have to provide recent paycheck stubs to prove your income. If you have an account through the bank, its loan officer will likely investigate your account history to look for payment patterns or low balances that may raise a red flag.
This long and drawn-out process, and its invasive nature, has many consumers turning to nontraditional lenders to find the personal loan they need. Through the online lending networks listed above, you may be able to find a reputable lender that extends the loan amount you need without hoops for you to jump through.
What Credit Score Do I Need to Get a Loan?
Lenders do not publicize their minimum credit score requirements for loan approval. That's because they look at much more than your credit score when determining whether you qualify for a loan.
For example, someone may have very good credit but a lot of existing debt. If the lender thinks the applicant's current income will not cover the cost of another loan, that person's application likely won't qualify.
On the other hand, someone may have bad credit but little debt. If that person's income is sufficient to cover the loan's monthly payment, a lender may approve the application with a higher interest rate or an origination fee.
Aside from your credit score, a reputable lender will also look at:
Your income: You must show that you make enough money to repay your debt without stressing your monthly budget. Most lenders will consider income other than paychecks from regular employment. You can also include income from government benefits, disability benefits, retirement, Social Security, alimony, child support, a structured settlement, investments, rental properties, an annuity, student aid, or other regularly occurring income streams.
Your current debts: Your lender will look at how much money you pay every month for your current debts. This can include credit card debt (including secured credit card debt), rent or mortgage payments, and payments for other loans.
Your employment history: Lenders like to see some stability with applicants. That means you've been at your current job for a while and do not regularly change jobs, which could create a paycheck gap that makes it difficult to make a payment.
Your payment history: Bad credit lenders expect applicants to have some negative items on their credit history. It's the date of those negative items that they look at the most. If you have recent late payments, defaults, or collections accounts, you may struggle to find approval. If your mistakes are a few years old and you've had a recent record of on-time payments, you may substantially increase your odds of approval.
While your credit score is an important factor in qualifying for a loan, it's not the only thing your lender will look at. You may seek a no credit check loan to avoid embarrassment from past mistakes, but you may find a lender willing to look past those errors and give you a second chance to improve your credit score.
How Does a Payday Loan Work?
A payday loan — also known as a cash advance — is designed to serve as a bridge to your next paycheck. Instead of making monthly payments as you would with an installment loan, you repay your full debt amount — plus interest — in either 15 or 30 days.
This is a form of a secured loan that uses your next paycheck as collateral if you fail to make your repayment on time — and that's if you're lucky.
A payday loan has an extremely high interest rate. Most start in the 400% range. You should expect to accrue at least $15 in finance charges for every $100 you borrow. So, a $300 loan will require approximately a $345 repayment within a few weeks.
If you cannot pay that amount, the payday lender will roll your loan into a new agreement — with more fees and a higher interest rate. The rollovers will continue to build until you repay the loan in full.
This gets so expensive that some consumers who borrowed as little as $2,500 racked up more than $50,000 in finance charges.
What is Your Credit Score if You Have No Credit?
Most people think that they start out with a credit score of zero. Not only is that false, but it's also impossible.
Your FICO credit score ranges between 300 and 850. As you may expect, a score of 300 is very bad and an 850 is perfect credit.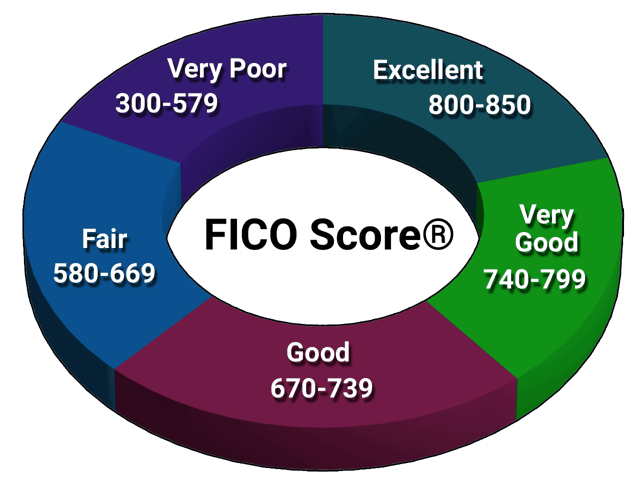 When you have no credit, your credit profile doesn't have enough information to generate a reliable score. That doesn't mean you have bad credit, you simply have no score at all — which is also known as being credit invisible.
You will generate your first credit score after you get your first credit card or loan product and have between three and five months of payment history reported to the credit bureaus. The lender may report to all three or just one credit bureau.
If you maintain a low balance and make all of your payments on time, your score will likely begin in the mid-600s. If you accrue a lot of debt or make at least one payment after the due date, your score will likely start in the mid-500s.
How Can I Get a Loan Online Instantly?
Online lending networks are the easiest and fastest way to get a loan — even if you have bad credit.
The original loan request form that you submit to each network takes less than five minutes to complete. You will receive a loan decision in your email within minutes that may contain multiple loan offers.
Once you choose a loan offer, you can complete the required loan paperwork in less than one hour on the lender's website. Once that's complete, the lender will release your money to a linked bank account within one business day.
And, since most of this process happened via automated software, you can apply and receive approval at any time of the day or night. Just keep in mind that it takes one business day to receive your funds. That means you may have to wait longer if you apply during a weekend or holiday.
Are No Credit Check Loans Expensive?
No credit check loans are risky for lenders. To compensate for that risk, lenders will almost always charge finance fees and a high interest rate that makes no credit check loans substantially more expensive than a traditional loan.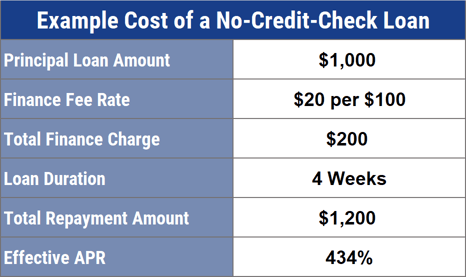 Many subprime loans charge high fees, but they're still less expensive than a no credit check loan. You also won't have to risk any of your valuables with a secured loan, because the subprime personal loan offers through the lending networks above are all unsecured.
And since most lenders that partner with these networks specialize in bad credit loan offers, you shouldn't be worried about submitting to a credit check. In many cases, these networks can approve your loan application when others won't.
What is the Fastest Way to Build Credit?
Lenders use your credit score to gauge your long-term financial responsibility and to determine whether you can repay any loan that you receive. That means the lender will look at your current financial health and your previous fiscal track record.
There's no way to fix mistakes you made in the past, so the best way to build credit fast is to focus on your current situation. That means paying down current debts as low as possible.
Your total debt load accounts for 30% of your credit score. Another 35% is calculated from your payment history. A single late payment can reduce your score by as many as 100 points.

If you have recent late payments on your credit file, you may want to hold off on applying for new debt until you can push those negative items further down your credit report with the addition of on-time monthly payments.
You can also consider teaming up with a credit repair service to go over your credit report and find any potential errors that you can petition for removal, which can give your score a quick boost.
Get Approved For the Best No Credit Check Loans Online
Although you may think your poor credit score will disqualify you from receiving a personal loan, many online lenders are willing to give you a second chance. And that second chance could come with a more affordable price tag if you're willing to agree to a credit check.
Even the best no credit check loans will charge more fees and a higher interest rate than a traditional loan. That means you'll give up more of your paycheck — and take away more from your monthly budget — just to avoid a credit check that may not actually disqualify you from receiving a loan.
With the online lending networks listed above, you can prequalify for a loan without going through the credit check process. The lender you choose to work with may accept your loan application without a credit check — or you may get a better deal by giving the lender access to your credit history.
These personal loans come with competitive interest rates, an affordable monthly payment, and a loan term that works with your budget to keep you from sacrificing all your income to pay off your debt.
Advertiser Disclosure
CardRates.com is a free online resource that offers valuable content and comparison services to users. To keep this resource 100% free, we receive compensation for referrals for many of the offers listed on the site. Along with key review factors, this compensation may impact how and where products appear across CardRates.com (including, for example, the order in which they appear). CardRates.com does not include the entire universe of available offers. Editorial opinions expressed on the site are strictly our own and are not provided, endorsed, or approved by advertisers.