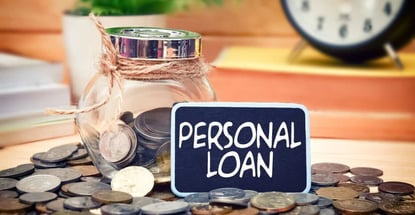 If you have bad credit, it's good to know where you can get instant approval for a personal loan. For this article, instant approval means an immediate prequalification decision from a bad credit personal loan network when you submit an online loan request.
No lender approves every loan application, but prequalification is an important initial step toward final approval for a personal loan. This article reviews several bad credit loan networks that may prequalify your request in seconds and connect you to one or more direct lenders. 
We also discuss additional sources of instant-approval loans that can provide you with quick cash when you need it.
Best Overall Personal Loan With Instant Approval
We have consistently ranked MoneyMutual as the best loan-matching service for personal and payday loans. It instantly prequalifies borrowers and matches them to appropriate lenders based on the information they submit.
Short-term loans up to $5,000
Online marketplace of lenders
Funds available in as few as 24 hours
Simple online form takes less than 5 minutes
Trusted by more than 2 million customers
Not available in NY or CT
MoneyMutual works with the most extensive personal loan network on the internet. Size is important because it gives you a better chance of finding a lender that will offer you a loan.
This network is best for small to medium personal loans. Each loan offer has a unique interest rate and repayment term. Upon approval, you'll receive a direct deposit to your checking account as soon as the next business day.
More Instant-Approval Personal Loans to Consider
The following lending networks compete with MoneyMutual for borrowers with bad credit. All offer an instant prequalification decision and access to one or more direct personal loan providers.
These networks save you the time you would spend searching for a willing lender and won't charge you for their services. 
Personal loans from $500 to $35,000
All credit types are considered and welcome
Simple, no credit impact form
Helping consumers since 2001
4.7 out of 5 Trustpilot rating with 2,000+ reviews!
24/7 Lending Group is waiting to hear from you anytime you need a fast personal loan. By filling out a short loan request form, you may instantly prequalify and receive multiple offers within minutes.
24/7 Lending Group earns an Excellent rating from Trustpilot. Part of the reason for its high rating may be that it works only with lenders that comply with the Fair Debt Collection Practices Act, a debt protection law.
Loans from $500 to $10,000
All credit types accepted
Receive a loan decision in minutes
Get funds directly to your bank account
Use the loan for any purpose
CashUSA.com can help you find a loan with a repayment term of up to 72 months. You can prequalify for a loan if you receive an after-tax monthly income of at least $1,000. You must be a US citizen or permanent resident, at least 18 years of age, with an active checking account, a working phone number, and a valid email address.
Filling out the CashUSA.com loan request form takes just a few minutes. If you prequalify, CashUSA.com will forward you to a direct lender on its network, where you can complete the application process and receive a quick decision. 
Quick loans of up to $5,000
Submit one form to receive multiple options without harming your credit score
All credit ratings welcome to apply
Requires a driver's license, bank account, and SSN
Get your funds as soon as tomorrow
BillsHappen provides quick access to personal loan providers. This network can instantly prequalify your request for an installment loan regardless of your credit standing.
BillsHappen works to partner you with a lender that will provide personalized service, whether you're looking for a small personal loan or a larger unsecured loan that requires more time to repay. 
Loans from $250 to $5,000 available
Cash deposited directly into your account
Get money as soon as tomorrow
Bad Credit OK
More than 750,000 customers since 1998
CreditLoan.com can prequalify you for a loan even if you don't have good credit. Its lending partners rely on automated underwriting to determine personal loan approvals in just a few seconds and can process your loan application around the clock.
Unlike payday loans, personal loans give you plenty of time to repay your debt through affordable monthly installments. Think of CreditLoan.com as an alternative lending service as effective as any traditional lending institution.
Loan amounts range from $500 to $10,000
Compare quotes from a network of lenders
Flexible credit requirements
Easy online application & 5-minute approval
Funding in as few as 24 hours
Its name tells the story. BadCreditLoans.com provides subprime consumers with loan options that include quick approvals and payouts. You can receive the loan proceeds in your bank account by the next business day whether you apply for a secured or unsecured loan.
Personal loans usually require a credit check with at least one credit bureau. But BadCreditLoans.com claims you can find loan options even if others have rejected your applications. Preapproval doesn't require a hard pull of your credit report, so a loan request to BadCreditLoans.com won't impact your credit score.
Loan amounts range from $1,000 to $35,000
All credit types welcome to apply
Lending partners in all 50 states
Loans can be used for any purpose
Fast online approval
Funding in as few as 24 hours
PersonalLoans.com helps consumers with anything from excellent to bad credit. That means the network will submit your loan request to lenders that help borrowers with any credit score.
You may instantly prequalify for an installment loan with as many as 72 months to repay, even if you have poor credit. The network of direct lenders also offers short-term loan options with competitive interest rates and loan terms.
Personal loans from $100 to $20,000
Receive an approval decision in as little as 2 minutes
Funds can be deposited into your account in one business day and used for any purpose
No hidden fees
SmartAdvances.com is a sensible alternative when you want offers from multiple direct lenders. You must collect at least $1,000 a month in income or government benefits to prequalify for a personal loan from SmartAdvances.com.
You can determine the best repayment schedule with the website's personal loan calculator. SmartAdvances.com belongs to the Online Lenders Alliance (OLA) and advocates a fair credit policy that complies with federal law.
What is a Personal Loan With Instant Approval?
Nowadays, some folks use the phrase "instant approval" too casually without understanding its context. When we talk about instant approvals from personal loan networks, we refer to immediate decisions that occur twice during the borrowing process — once at prequalification and again at final approval. 
Remember that prequalification doesn't mean guaranteed approval of your loan application.
Understanding what a personal loan is and is not can be helpful. Personal loans are signature loans because your good name scrawled at the bottom of the loan agreement is the only thing securing repayment. But some lenders also offer secured personal loans to borrowers who can post collateral.
Because personal loans are usually unsecured, lenders assume the risk that they won't receive payments on time. Lenders have a few defenses against unpaid online loans, the first being to reject loan applications that seem too risky.
But assuming a lender is willing to approve a personal loan for a consumer with subprime credit, it must make a profit despite occasional loan defaults. Lenders do this in several ways:
Repayment schedules: Lenders structure personal loans to be affordable by scheduling repayment through monthly installments that fit the borrower's budget. This installment loan structure differs from that of a payday loan that requires a borrower to repay in a lump sum on the due date, one to four weeks from receiving the funds. Personal loan borrowers can choose a loan term that provides affordable monthly payments. Longer loan terms (typically up to 72 months) yield smaller monthly payments but increase the loan's total cost.

Creditworthiness: It's misleading to say bad credit doesn't figure into loan decisions because it indicates troubled credit histories that increase the lenders' risk exposure. But some lenders overlook low credit scores, at least partly, and focus on other factors, including education, income, and debt.

Income: Both borrower and lender want an affordable loan arrangement. That's why lenders require borrowers to disclose their monthly income, including wages, benefits, alimony, retirement account withdrawals, etc. A lender must know about a borrower's debt and fixed living costs, such as rent or a mortgage. Each reviewed lending network has a minimum acceptable monthly income requirement, usually from $500 to more than $1,000. When an online lender pulls an applicant's credit reports, it checks the borrower's employment status and compares the information with the loan application. Lenders routinely require additional documentation, such as W-2s, bank statements, and even copies of tax returns.

Loan size: The amount a lender will approve depends on the borrower's income and creditworthiness. The reviewed lending networks understand their typical applicant has bad credit. The first loan a lender grants a new borrower is risky since the consumer has yet to prove responsible financial behavior. It's no surprise that the initial loan amount is usually modest. By successfully repaying an initial loan, the borrower establishes a positive relationship with the lender that can lead to more significant loan amounts down the road. Of course, a decline in a borrower's financial capacity may nullify their positive loan experiences.

Loan cost: Lenders earn a profit through interest and fees. While the reviewed lending services are free to the borrower, the direct lenders must pay finders' fees to the loan-matching services when they receive successful leads. Many direct lenders charge origination fees to earn enough income to cover their costs. Other fees may apply, including prepayment penalties, late fees, and overdrawn account fees. Loan interest is the primary source of a lender's revenue. Most personal loans for borrowers with bad credit top out at a 36% APR — those advertised 5.99% teaser rates apply only to borrowers with excellent credit. Competition tempers a lender's natural desire to charge the highest possible APR. That's why it makes sense for borrowers to compare online loans before settling on a particular offer.
| | |
| --- | --- |
| Credit Score | Average Loan Interest Rate |
| 720-850 | 10.73%-12.50% |
| 690-719 | 13.50%-15.50% |
| 630-689 | 17.80%-19.90% |
| 300-629 | 28.50%-32.00% |
Data collected from Bankrate June 2023
Personal loans are secured when you pledge property as collateral. Some personal loan providers may accept securities, property, or collectibles as collateral, which increases a borrower's access to fast cash while reducing overall costs.
How Do I Apply For a Personal Loan?
Lender-matching networks provide the easiest way to obtain a personal loan. The networks in this review are efficient because you may receive multiple loan offers through a single request.
The lender-finding services prequalify you for a loan without a credit check or an impact on your credit score. But the direct lenders on the loan networks usually perform hard credit checks unless you request a no-credit-check loan. 
A hard credit check may have a negligible effect on your credit score and remain on your credit reports for two years.
To prequalify for a loan offer, you must:
Be at least 18 years old
Be a US citizen or permanent resident
Collect regular income from a job or government benefits
Have a valid phone number and email address 
Maintain an active online banking or credit union account in your name
Applying to online loan-finding services is easy:
Click the APPLY NOW button on the website's loan request screen.

Enter the requested information, including your name, address, Social Security number, income, employment status, and monthly rent or mortgage payment.

The service should immediately give you a prequalification decision. If you prequalify, the service will transfer you to a direct lender or provide links to multiple lenders.
Submit any additional requested information to the direct lender.
The lender will offer you a loan if you qualify. Lenders usually require only a few seconds to compose an offer.
Read the loan agreement carefully before you e-sign the document.

Receive the loan proceeds in your bank or credit union account, usually on the next business day. 
The lender may have you set up an auto-payment plan that electronically withdraws the monthly installments from your account. You can make additional payments anytime.
What Credit Score Do I Need For a Personal Loan?
The direct lenders that partner with the reviewed loan-finding services do not require applicants to have a minimum credit score. The lenders look at factors beyond your score when they consider your loan application, including your income, debts, housing costs, and recent credit history.
While these lenders accept applications from consumers with bad credit, they also look at how much debt you owe compared to your current income (i.e., your debt-to-income, or DTI, ratio) to determine whether you can afford your new monthly payment.
Good credit alone may not qualify you for a loan if your DTI ratio is high (generally, 35% or higher). Conversely, a lender may approve your loan if your debt is much lower than your income, even if you have a bad credit score.

If you're worried that your credit score may ruin your chances for a loan, you can attempt to prequalify through a lender-matching service. As we described earlier, you can submit a brief loan request to the service, which will run a soft credit inquiry without any impact on your credit score.
Prequalification doesn't imply guaranteed approval, but it will tell you whether it's feasible for you to qualify for a loan. 
Do Any Loans Guarantee Approval?
No lender approves 100% of the loan applications it receives. Having bad credit and a problematic credit history makes it more challenging to obtain a loan.
Instead of looking for loan guarantees, it's more realistic to consider lenders that maintain flexible requirements. The lending networks in this review make every effort to approve your loan.
Lenders use several strategies to protect themselves and reduce their risk of losses. They may limit the loan amounts they offer, charge higher APRs, request cosigners, tack on additional fees, and accept collateral. If you want a loan to purchase a home or vehicle, the lender will usually require a down payment, which shifts some of the risk from the lender to the borrower.
The Federal Housing Administration and other government agencies offer mortgage guarantees that shield lenders from loan defaults. Borrowers who take guaranteed loans typically must purchase mortgage insurance to help protect the guaranteeing agency.
You'll need a "guaranteed" loan less if you can improve your credit score because a higher score gives you more borrowing options. 
What Types of Loans Are Easiest to Get Approved For?
While personal loans from network lenders are among the easiest to obtain, they aren't the only option for consumers with poor credit. You may want to consider the following alternatives when you need a hassle-free loan.
Payday Loans
Payday loans were initially available from neighborhood storefronts. Online payday loans are common, and several of the reviewed lending networks arrange them. Online payday loans are more convenient and safer than storefront loans, although the latter is usually faster to obtain.
You need a steady job to get a payday loan. Your credit score doesn't matter, as payday lenders generally don't pull a borrower's credit. 
These loans charge an eye-watering APR of 300% to 700% (or more). You must repay the loan on your next payday or roll it into a new loan with additional fees. Repeated failure to repay a payday loan on time can lead to a debt spiral and possibly bankruptcy.
Here's a typical payday loan example:
| | |
| --- | --- |
| Amount Borrowed | $500 |
| Finance Fees | $20 per $100 Borrowed |
| Loan Term | 2 Weeks |
| Effective APR | 521% |
| Amount Repaid | $600 |
| Total Interest Charged | $100 |
A storefront payday loan requires you to visit the location and complete some paperwork. You must allow the lender to access your checking account or provide a postdated check for the loan amount and fees.
Typical loan amounts are $100 to $1,000, a sizable sum to carry out of the storefront. An online payday loan, though just as expensive, deposits the proceeds directly into your bank account — no need to carry around large sums of cash on your person.
The procedure to get a payday loan from an online lender-matching service is almost identical to that for personal loans. You submit a loan request form, and you are transferred to the lender of your choice. Then you can arrange for the money to go to your bank account as soon as the next business day.
Credit Union Payday Alternative Loans
Low-cost Payday Alternative Loans (PALs) are available from participating federal credit unions. You must be a credit union member to access the PAL I and PAL II versions, but getting a PAL I requires a 30-day wait after you join. You can obtain a PAL II immediately after you become a member.
Credit unions offer PALs to members with subprime credit. These loans have relatively low fees and interest rates that don't exceed 28%.

PAL I offers $200 to $1,000, with one to six months to repay. Its maximum application fee is $20. A PAL II lets you borrow up to $2,000 and imposes a $40 to $50 application fee. You have up to a year to repay the loan with no prepayment penalty.
When you visit a credit union, you may want to ask about a credit-builder account. You can use a credit-builder account to establish or rebuild credit. 
With this kind of loan, the lender places the proceeds into an escrow account. You repay a credit builder loan in monthly installments, and the lender refunds your money after the last payment. Credit unions report payment activity to all three credit bureaus, which should help borrowers build credit.
Pawnshop Loans
A pawnshop can provide you with a fast cash loan collateralized by your property — cameras, electronics, jewelry, guns, collectibles, etc. All you do is walk in, fill out the paperwork, and collect your cash. Pawnbrokers don't check your credit when you apply for a pawn loan.
Pawnshop loans charge interest that can top 20% per month. The pawnbroker will attempt to sell your item if you don't redeem your pawn ticket before it expires.
On average, a pawnshop will lend you between 25% and 60% of your property's value. For all their faults, pawn loans offer easy cash when you need money immediately.
Credit Card Cash Advances
A cash advance is an instant loan from your credit card account without the need for any approvals or paperwork. Credit card cash advances aren't cheap, but at least they are easy to get — if you own a credit card that supports advances.
We think most consumers don't choose a credit card based on its cash advance policies. But if you often need to borrow small amounts for short periods, you'll want to consider competing cash advance APRs when selecting a card.
You can get a credit card cash advance in a few ways. The easiest is to visit an ATM in your card's network. You can also get an advance from a teller at a bank branch, and many cards can wire online advances to the cardholder's bank account.

The advantage of a credit card cash advance is that you don't have to jump through hoops to get one. Your cash advances won't require any new applications because you did all the hard work when you applied for the card.
Be aware of the following items when you want a cash advance: 
Amounts: Your maximum advance depends on your cash advance credit line, which may be less than your overall credit limit.

Interest: You will begin accruing interest at the stated APR from the date of the cash advance transaction. You don't get the customary interest-free grace period of 21 or more days that almost all credit cards offer on eligible purchases. The APR on cash advances is often higher than that for purchases.

Fees: Almost all credit cards charge 3% to 5% upfront on each cash advance. A 5% fee can mean a $50 charge on a $1,000 cash advance transaction, in addition to the interest costs.

Credit quality: Your credit score plays a vital role in which credit cards you can get and what credit limits they'll offer. You'll have to improve your credit score if you have bad credit and want access to larger cash advances. You can boost your credit score if you consistently pay your bills on time every month and keep your unpaid balances in check.
The operator may charge you additional fees if you obtain your cash advance from an ATM not in your bank's network. 
You can't get a cash advance from a debit card. Debit withdrawals come from your bank account balance and don't involve credit. For prepaid or gift cards, withdrawals come from the card account. 
Cash Advance Apps
Cash advance apps provide small loans to workers. You can use an app to borrow money against your paycheck without steep loan fees or interest. These apps examine your direct deposits and outgoing bills to ensure you will have enough money to repay your cash advances.
If you qualify, most apps can deposit the cash advance and have it in your account in minutes. The app will deduct the borrowed amount from your linked bank account when your next paycheck arrives. 
To use a cash advance app, you must have a reliable income source and receive regular direct deposits from your employer.
Every cash advance app limits the amount you can borrow, usually $100 and $250 to start, though many will allow you to increase your limit over time. Fees may be optional — some apps let you leave voluntary tips instead.
Loans From Friends & Family
Many people turn to family members and friends when they need a loan. These loans can be easy to obtain, but you may annoy the lender if you repeatedly ask for another one. Your credit history usually doesn't matter, and the repayment terms are often lenient.
But if you have a spotty repayment record, you may encounter problems.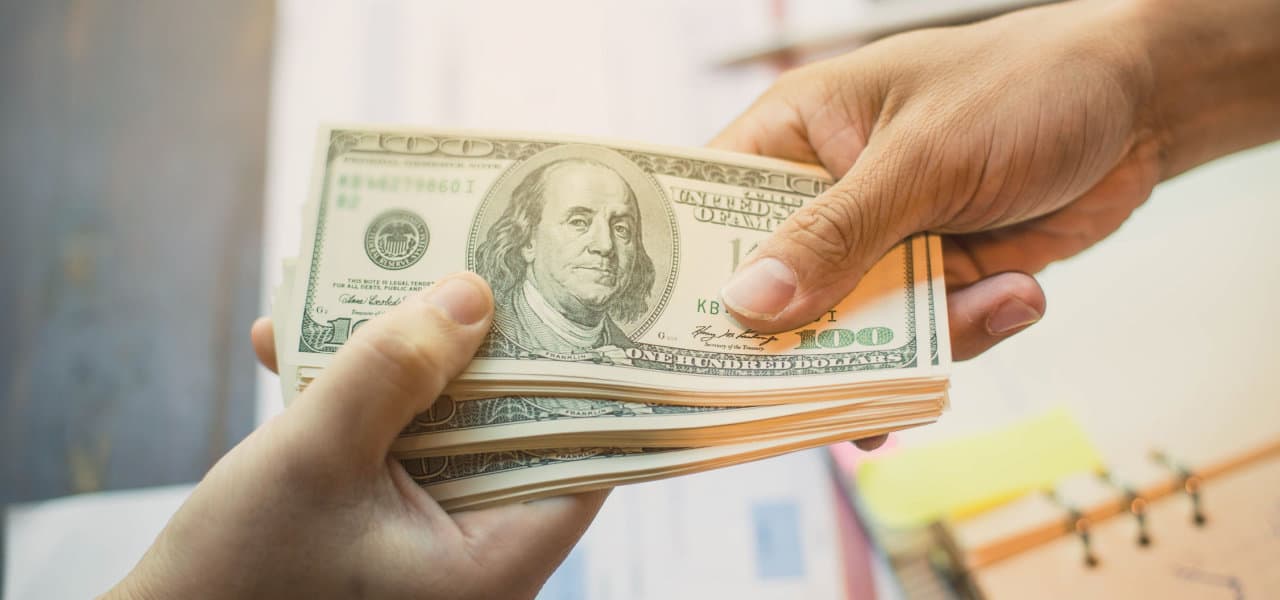 While these loans seem perfect, they can lead to bruised feelings if you don't repay them. Consider the emotional damage these loans can cause before asking for one. The Consumer Financial Protection Bureau (CFPB) offers a worksheet to help you formalize a loan agreement between you and your friend or family member.
Title Loans
You may want to consider a car title loan if you own a vehicle free of any outstanding loans. Title loan lenders generally don't require a credit check since your car's title secures this expensive short-term loan.
Title loans are risky — the CFPB reports that 20% of title loan borrowers lose their vehicles because they can't make the payments. 
Most title loans let you borrow 25% to 50% of the car's value, usually ranging from $100 to $5,500, although some lenders will let you borrow $10,000 or more. The size of the loan depends on the vehicle's current value, the amount you need, and what you can afford to repay.
When you agree to a title loan, the lender places a lien on the automobile's title. The lien allows the lender to repo the vehicle without court intervention if you default on the loan. Although title loans cost as much as payday loans, you have much more to lose from a title loan if you miss a car payment.
Tax Refund Anticipation Loans
Several tax-preparation services let you borrow money against your anticipated tax refund. These checks can be helpful when you don't want to wait for your tax refund, which can take weeks or months.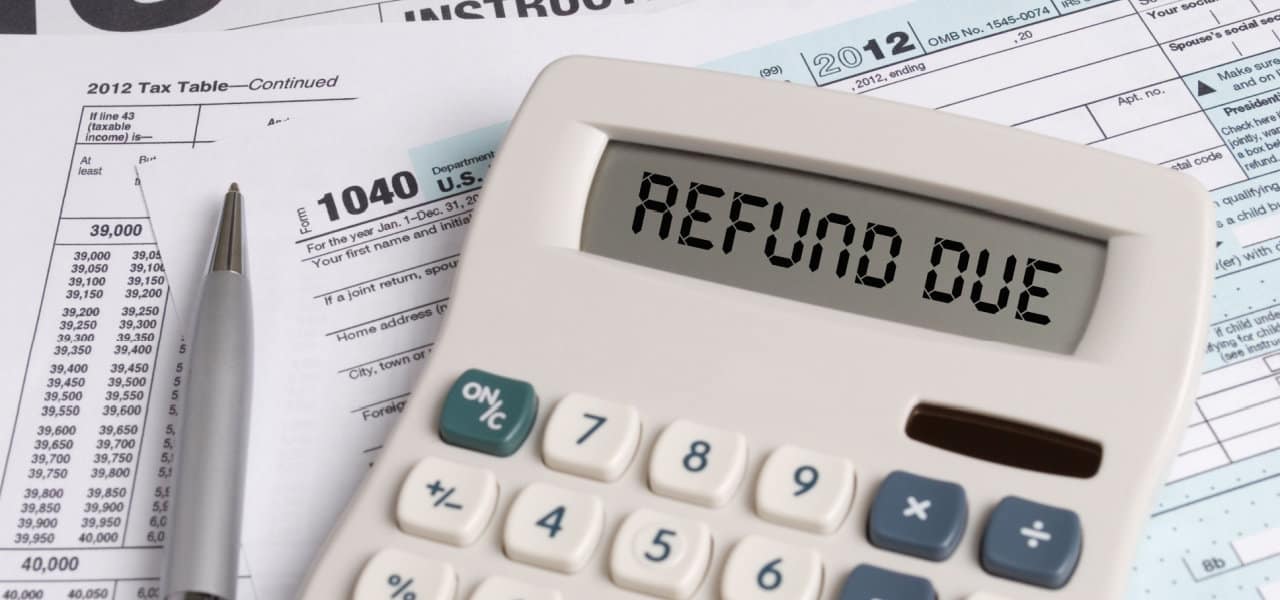 Tax refund advances don't require a credit check and are usually interest-free. But various fees may apply (usually between $30 and $50), so read the fine print before you agree to one of these loans. Bear in mind that you'll be on the hook for any shortfall if the IRS refunds less than the loan amount.
Can I Get a Personal Loan Without a Credit Check?
Several online lending networks let you submit a loan request and ask the lender to skip the credit check. You may be able to apply to several lenders at once with no harm to your credit score.
While getting a personal loan without a credit check may be a little easier, the interest rate and origination fees will be high. Requesting a no-credit-check loan doesn't exactly make you a pig in a poke, but lenders realize that you wouldn't ask unless your credit history is poor, limited, or non-existent. Troubled credit makes you a high-risk borrower, a designation that will hurt your wallet (if not your pride).
Nonetheless, the direct lenders on the loan-finding networks work with risky borrowers all the time. If anyone can get you a no-credit-check personal loan, it's a direct lender.
How Can I Improve My Approval Odds For a Personal Loan?
You can improve your chances of landing a personal loan if you improve your credit score. Here are some tips for doing so:
Pay your bills on time
Pay more than the minimum amount due on your credit card balances
Reduce your credit utilization ratio, which is the amount of credit you are using divided by the amount available to you
Keep old credit accounts open
Refrain from opening multiple accounts within a short period
Have a broad mix of loans and credit accounts
Fix errors on your credit reports, either on your own or through a credit repair service
You'll also improve your loan approval odds if you can increase your income and/or reduce your monthly expenses. Many lenders will review your debt-to-income ratio (i.e., your monthly debt payments divided by your monthly gross income) to assess your creditworthiness. For example, mortgage lenders generally require a DTI ratio no greater than 43%.
Another way to improve your chances for success is to enlist a cosigner. Bad credit personal loan providers welcome cosigners because the extra name on the loan agreement gives lenders an alternative payment source.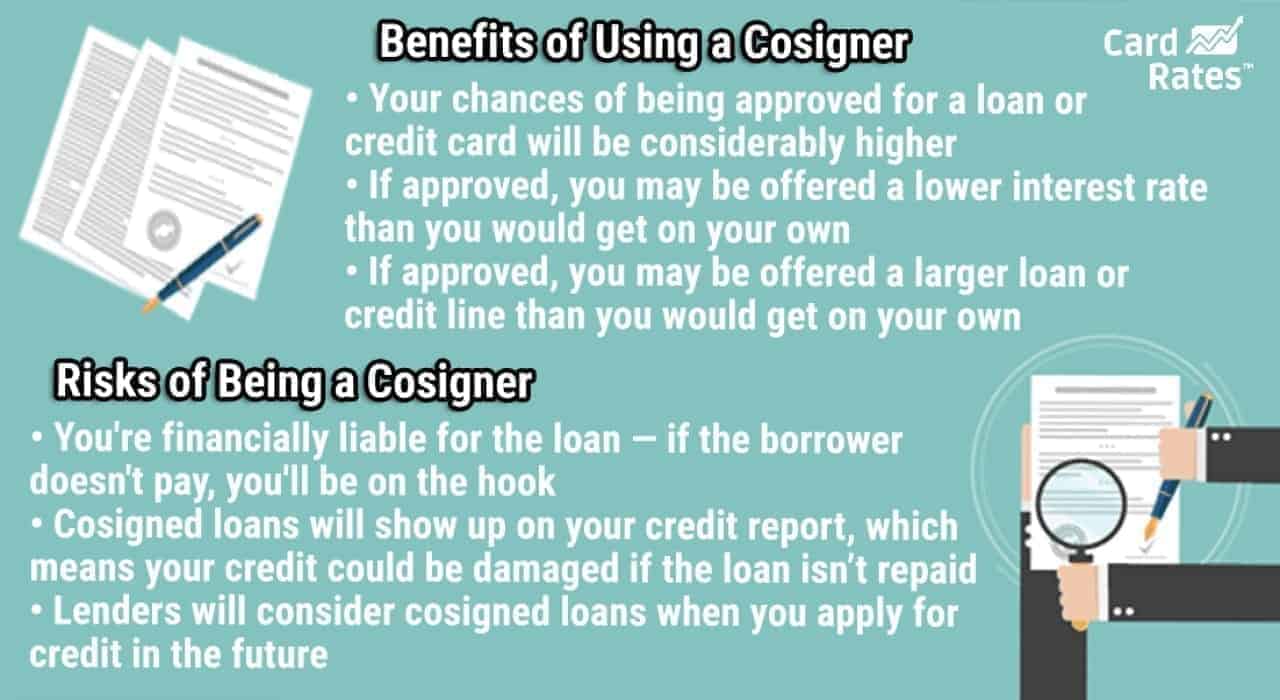 Cosigners are equally responsible for loan payments and vulnerable to credit downgrades for missed payments.
Compare Subprime Personal Loans With Instant Approval Decisions
Sometimes, you need money quickly and want to avoid a time-consuming approval process because of your bad credit. Loan-matching services are ideal because they simultaneously circulate your loan request to several lenders all offering subprime personal loans. 
You can also pursue various other ways to get an instant approval loan. Whichever course you choose, be mindful of costs and limitations. When borrowing money, it's best to go in with eyes wide open.
Advertiser Disclosure
CardRates.com is a free online resource that offers valuable content and comparison services to users. To keep this resource 100% free, we receive compensation for referrals for many of the offers listed on the site. Along with key review factors, this compensation may impact how and where products appear across CardRates.com (including, for example, the order in which they appear). CardRates.com does not include the entire universe of available offers. Editorial opinions expressed on the site are strictly our own and are not provided, endorsed, or approved by advertisers.