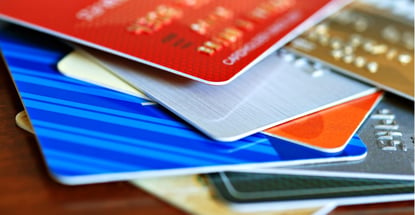 About 16% of Americans have bad credit, which means the market for credit cards for scores under 600 is quite large. Banks big and small offer secured and unsecured credit card offerings to meet consumer demand. 
These cards have forgiving approval standards, and our top choices below offer perks beyond the standard revolving line of credit. Best of all, these cards will report to at least one credit bureau so you can improve your credit score over time with responsible behavior. 
Best Cards For Scores Below 600
This list of the best credit cards for consumers who have a sub-600 credit score contains both unsecured and secured credit cards from different US-based banks. Some provide cash back rewards, at least one offers cellphone insurance, and all can help you increase your credit score. 
The PREMIER Bankcard® Mastercard® Credit Card is an unsecured credit card that can help you build credit over time with responsible use, which means always paying all of your bills on time and keeping your balance relatively low compared with your available credit limit.
The card charges fees based on your credit limit, so be sure to read the terms and conditions so you know how much this card will cost you (See Provider Website for full Terms & Conditions). You can choose your card design for no additional charge.
The Surge® Platinum Mastercard® can offer a higher new credit limit than other cards on this list and may double that credit line when you make your first six monthly payments on time. That alone makes this a great tool for rebuilding credit and expanding your purchasing power.
Not everyone will qualify for the highest possible credit limit. Whatever limit you're approved for, you can still double your credit line with on-time payments. Along the way, Surge will report your balance and payment history to each major credit bureau to help improve your credit scores. 
The Capital One Quicksilver Secured Cash Rewards Credit Card requires a refundable security deposit to open your account — but the card's generous cash back rewards on eligible purchases can help make up for that upfront cost.
Even if you don't use your card enough to earn major cash back, you can still earn an early refund of your security deposit with responsible financial behavior. Your refund will apply as a statement credit to erase all or part of your existing balance, and you don't pay an annual fee.
The Capital One Platinum Secured Credit Card will consider applicants who have fair credit or poor credit and will use the information on their credit report to determine the amount of deposit they'll have to pay to secure your account.
This is a rare secured card that may not require a 100% deposit of your initial credit limit. If approved, you may also qualify for an early refund of your deposit if you keep your balance low and make on-time payments.
The Discover it® Secured Credit Card doesn't require a minimum credit score for approval. Your refundable security deposit locks in your account and determines your new credit limit. With cash back rewards and no annual fee, this card is a solid secured option.
You could earn your security deposit back in as soon as seven months with consecutive on-time payments and no delinquencies, charge-offs, repossessions, or bankruptcies in the previous six months.
Building credit is easier with the Reflex® Platinum Mastercard®. This secured Mastercard offers higher-than-average initial credit limits that may double after you make your first six monthly payments on time. You'll also enjoy free access to a major credit scoring model if you sign up for e-statements.
You can attempt to prequalify for this card without harming your credit score, and you may qualify even with a bad credit history.
The Revvi Card doesn't require a good credit score for approval, but it does require you to have a checking account.  
Filling out an online application, available at the link above, will lead to a near-instant credit decision. If approved, you'll receive your new credit card within seven to 10 business days and can start using it as soon as you activate it.
Can I Get a Credit Card With a Score Below 600?
If you have a bad credit score, knowing which products you qualify for is key to finding a credit card. But they're not hard to find – many lending institutions, including big and local banks and credit unions, offer credit to those with poor credit histories. 
These cards have relaxed acceptance standards and will report your payment and balance history to at least one credit bureau to help you improve your credit score.
Since banks consider those who have sub-600 credit scores as high-risk borrowers, your card may come with an annual fee or other charges and may offer you a lower credit limit when you first open your account. 
But as you prove your financial responsibility over several months, you may be able to increase your credit line to improve your purchasing power.
If you need a larger initial credit limit, you may want to consider a secured credit card that allows you to choose your credit line based on the amount of your refundable security deposit. But this means you must have the cash to hand over to the bank. 

If you're concerned that your low credit score may disqualify you from getting a credit card, you can search for a card that allows you to prequalify without harming your credit score.
These cards use a soft credit pull to get access to a modified version of your credit history. This information is typically enough for the bank to know whether you'll qualify for the card. While prequalifying doesn't guarantee you'll get the card when you submit an official application, it's typically a good sign of future success when you decide to apply.
What's the Difference Between a Secured Card and an Unsecured Credit Card?
A secured credit card requires a refundable security deposit for approval, whereas a traditional unsecured card does not. Other key differences between the two include:
Many secured cards allow you to choose your credit limit based on the amount of your deposit. An unsecured credit card will not give you the power to choose your credit line.
A secured card will refund your deposit once you close your account with no outstanding debts. Some secured offerings may refund your deposit amount before you close your account if you exhibit a pattern of responsible behavior.
A secured card may not require a credit check for approval. Instead, it will use your deposit as collateral to back your account.
Secured cards typically have lower interest rates and may have fewer fees.

The type of card you qualify for depends on your credit. Secured cards are easier to get, but if you only need a small line of credit to help you rebuild your credit score over time, an unsecured card will have few upfront costs and will likely provide what you need.
What Credit Limit Will I Receive?
Every credit card issuer has different criteria that determine how much credit the bank will offer an applicant. Different cards also have varying minimum and maximum credit limits.
For example, some credit cards for bad credit will give every new cardholder the same initial credit line — which typically falls between $200 and $300. Over time, and with responsible behavior, you can earn a credit limit increase.

Some secured cards require a set deposit that equals your credit limit, while others allow you to choose your deposit and resulting credit limit. But before you apply for any credit card, be sure to read the cardholder agreement to understand the minimum and maximum credit limits you may receive if you qualify for the card.
What's Considered a Bad Credit Score?
Most people don't realize that they have dozens of credit scores in their name. You have credit scores that can determine your eligibility for everything from a personal loan to a credit card, an auto loan, or a home mortgage. You also have three different credit reports from which your scores are based.
With so many numbers flying around, it's easy to see why people are confused by their credit rating.
Many lenders use one of several FICO scoring models when they consider an application for a loan or credit card. Even though FICO maintains dozens of credit scores under your name, the ranges remain fairly consistent. 
The most commonly used FICO Score, the FICO Score 8, ranges between 300 and 850. Here's how the range traditionally breaks down: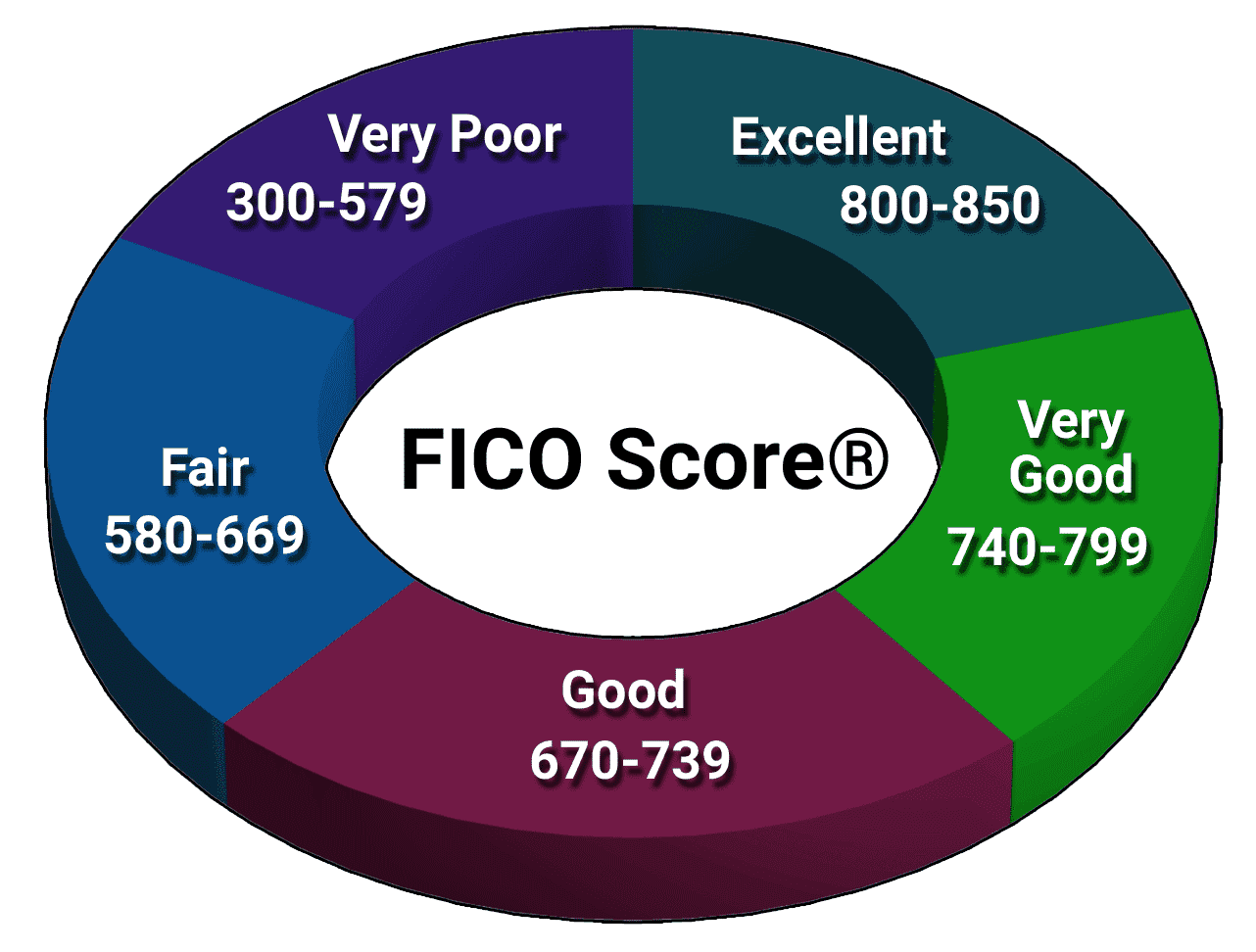 If you have no credit history — or not enough history to generate a reliable credit score – you're considered credit invisible. This means you have no credit score at all.
Banks sometimes lump the credit invisible with those who have bad credit. That's because having no credit history makes you a risky borrower because the bank has nothing to base your creditworthiness on.
If you have no credit score, you can typically generate a score within one to six months after you begin accumulating data from a new credit card or loan.
If you have bad credit, you can start adding positive data to your credit report within a month of opening your new account. The more positive info you add to your report, the faster you'll begin to see an increase in your credit score.
How Can a Credit Card Help Me Build Credit?
A credit card can help you build credit by reporting your financial activity to at least one credit bureau. This information builds your credit history and determines your credit score.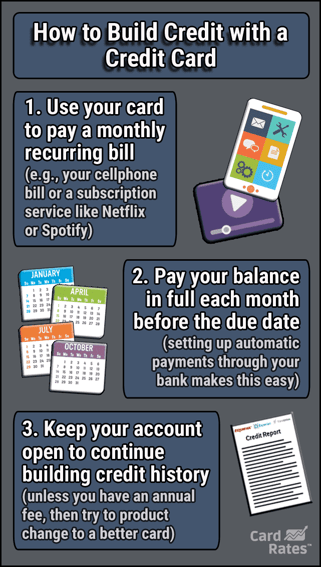 Almost any type of loan will report to a credit bureau — be it a consumer credit card, a personal loan, a student loan, a business credit card, an auto loan, or a home mortgage. 
The information received by each bureau posts directly to your credit report and is used to calculate your credit scores. 
Positive data, including maintaining a low balance and making on-time payments, helps your credit score and can help you achieve good credit. Negative data, including late payments or maxed-out card balances, lower your credit score.
The best credit card for rebuilding credit is one that reports to all three major credit bureaus, which is most cards. When a card reports to all three bureaus, you can rest assured that any lender that pulls your credit from any bureau will see the positive data you add through your credit card.
Find the Best Credit Cards For Scores Under 600 Online
Whether you're interested in a secured card or an unsecured card, the best credit cards for scores under 600 can help you build better credit with responsible use.
Pay your monthly bill on time, every time. And if you can't pay the balance off each month, do your best to ensure the remaining balance is below 30% of your total credit limit. That way, when your card issuer reports your account to the bureaus, you will have a healthy credit utilization ratio which is the second-most important credit scoring factor behind on-time payments. These two actions alone will help you on your way to the excellent credit rating you deserve. 
Advertiser Disclosure
CardRates.com is a free online resource that offers valuable content and comparison services to users. To keep this resource 100% free, we receive compensation for referrals for many of the offers listed on the site. Along with key review factors, this compensation may impact how and where products appear across CardRates.com (including, for example, the order in which they appear). CardRates.com does not include the entire universe of available offers. Editorial opinions expressed on the site are strictly our own and are not provided, endorsed, or approved by advertisers.