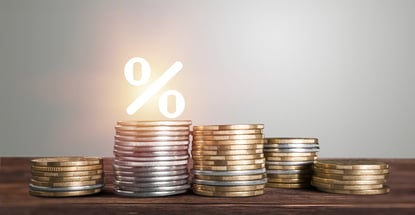 Borrowing money often involves fees. One such fee is interest, which is calculated as a percentage of the amount you owe. The percentage is the interest rate.
For example, if you borrowed $1,000 for one year with an interest rate of 4%, you'd owe $40 of interest. An interest rate that's calculated on a yearly basis is known as an annualized percentage rate (APR).
An APR always includes interest. It may also include other fees related to the loan. For example, if you applied for a home mortgage, your APR would include the lender's fees as well as the interest rate.
With credit cards, the APR typically doesn't include other fees, such as an annual fee, balance transfer fees, late payment fees, or foreign transaction fees, which may also be charged. When an APR includes interest, but no other fees, the APR and interest rate will be the same — this is true for most card rates.
The 4 Types of Card APRs
Most cards have more than one type of APR. Four common card APRs are:
Purchase APR. This APR is applied to new purchases you make with your card and your card balance if you don't pay it in full every month and you're not paying an introductory or penalty APR.
Introductory APR. This APR is applied to your card balance for a specific period. It may also be applied to new purchases during that time period. The introductory period is usually at least six months and may be up to 18 months or longer. An introductory APR may be as low as 0%. This type of APR is sometimes called a promotional rate or promotional APR.
Cash Advance APR. This APR applies if you use your card to get cash, such as from an ATM or with cash advance checks. A cash advance is a form of debt. The APR for a cash advance is typically higher than the card's purchase APR.
Penalty APR. This APR may be applied if you make a late payment or miss a payment. Like the cash advance APR, this APR is typically higher than the card's purchase APR.
The differences between APRs can be substantial. For example, if you carried a $5,000 balance for one year, you'd pay no interest with a 0% APR, $389 of interest with a 14.99% APR, and $631 of interest with a 24.99% APR. If your balance was higher or you carried the debt longer, you'd pay even more interest with the same APRs.
Most card APRs are variable, which means they can change over time. An APR may change because market rates changed, or your credit score went up or down. If your card's APR increases, you'll have to pay more interest to carry the same balance.
A card's APRs must be disclosed in the cardholder agreement. APRs may also be shown on your monthly statement.
How to Use APR to Calculate Interest
Although APRs are annualized rates, card issuers don't actually charge interest annually — they charge interest daily. That's why you should be aware of your card's Average Daily Periodic Rate (ADPR) as well as its APR.
If you carry a balance, it's the ADPR that will be used to calculate how much interest you'll be charged.
Your ADPR should be printed on your statement. This rate is typically rounded, so 16.987% would be shown as 16.99%, for example.
If your card's ADPR isn't equal to one 365th of its APR, it may be because your issuer uses a 360-day year rather than a 365-day year for its calculations. That may sound odd, but some issuers reportedly do it that way.
A "Good" APR Depends on Your Credit Score
Some cards charge a lower range of APRs while others charge a higher range. To qualify for the lowest ranges of card APRs, you'll generally need good or excellent credit.
Your card's APR may be higher than average if your credit rating is fair or poor. Whether a specific card has a "good" APR depends on the range of APRs for that card and your credit history.

For example, if you have excellent credit, a 30% card APR probably wouldn't be considered a good APR for you. If you've had some issues with credit, that same 30% APR may be the best you'll be offered.
How To Get a Lower Credit Card APR
A low APR may save you a lot of money if you carry a balance on your credit card. Here are four ways you may be able to get lower APR:
Apply for a new balance transfer card with a 0% introductory balance transfer offer. You may have to pay a balance transfer fee to move your balance to the new card, and the introductory 0% APR may not apply to new purchases with that card, but your APR could drop significantly, making it easier for you to pay off your balance.
0% intro APR for 18 months from account opening on purchases and qualifying balance transfers, then a 16.49% to 24.49% variable APR; balance transfers made within 120 days qualify for the intro rate and fee
$0 Annual Fee
Get up to $600 protection on your cell phone (subject to $25 deductible) against covered damage or theft when you pay your monthly cellular telephone bill with your Wells Fargo Platinum card
Easy access to your FICO® Credit Score with Wells Fargo Online®
Monitor your spending, purchases and any suspicious activity with text and email alerts and notifications
Convenient tools to help create a budget and manage your spending with My Money Map
Select "Apply Now" to learn more about the product features, terms and conditions
| | | | | |
| --- | --- | --- | --- | --- |
| 0% intro APR for 18 months from account opening | 0% intro APR for 18 months on qualifying balance transfers | | | |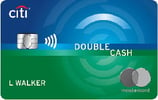 at Citi'ssecure website
Earn cash back twice! Earn 2% on every purchase with unlimited 1% cash back when you buy, plus an additional 1% as you pay for those purchases.
To earn cash back, pay at least the minimum due on time
Balance Transfer Offer: 0% intro APR on Balance Transfers for 18 months. After that, the variable APR will be 13.99% - 23.99%, based on your creditworthiness. Balance Transfers do not earn cash back and will have a fee of either $5 or 3% of the amount of each transfer, whichever is greater.
If you transfer a balance, interest will be charged on your purchases unless you pay your entire balance (including balance transfers) by the due date each month.
24/7 access to customer service representatives
$0 annual fee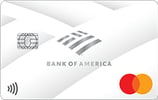 at Bank Of America'ssecure website
0% Intro APR for 18 billing cycles for purchases, and for any balance transfers made in the first 60 days, then a variable APR will apply
An optional overdraft protection service is available to help prevent declined purchases, returned checks or other overdrafts when you link your eligible Bank of America® checking account to your credit card. Transfer fees may apply.
No penalty APR. Paying late won't automatically raise your interest rate (APR). Other account pricing and terms apply.
Access your FICO® Score for free within Online Banking or your Mobile Banking app
No annual fee
| | | | | |
| --- | --- | --- | --- | --- |
| 0% Intro APR for 18 billing cycles | 0% Intro APR for 18 billing cycles (for balance transfers made in the first 60 days) | 12.99% - 22.99% (Variable) | | |
Apply for a new card with a lower APR.
If you didn't shop for a card with a low APR when you applied for the cards you have or if you've improved your credit since then, a new card could be your ticket to a lower APR.
If your credit isn't good, you may need to raise your credit scores by making your payments on time before you'll be approved for a card with a low APR.
INTRO OFFER: Unlimited Cashback Match – only from Discover. Discover will automatically match all the cash back you've earned at the end of your first year! There's no minimum spending or maximum rewards. You could turn $150 cash back into $300.
Earn 5% cash back on everyday purchases at different places each quarter like Amazon.com, grocery stores, restaurants, gas stations and when you pay using PayPal, up to the quarterly maximum when you activate.
Plus, earn unlimited 1% cash back on all other purchases - automatically.
Redeem cash back in any amount, any time. Rewards never expire.
Use your rewards at Amazon.com checkout.
#1 Most Trusted Credit Card according to Investor's Business Daily.
| | | | | |
| --- | --- | --- | --- | --- |
| | | 11.99% - 22.99% Variable APR | | |
Better than Prepaid...Go with a Secured Card! Load One Time - Keep On Using
Absolutely No Credit Check or Minimum Credit Score Required
Automatic Reporting to All Three National Credit Bureaus
9.99% Low Fixed APR - Your Rate Won't Go Up Even if You Are Late
Activate Today with a $200 Minimum Deposit - Maximum $1,000. * Increase Your Credit Limit up to $5,000 by Adding Additional Deposits Anytime
| | | | | |
| --- | --- | --- | --- | --- |
| | | | | Poor/Fair/Limited/Damaged |
INTRO OFFER: Unlimited Cashback Match – only from Discover. Discover will automatically match all the cash back you've earned at the end of your first year! There's no minimum spending or maximum rewards. Just a dollar-for-dollar match.
Earn cash back on your next road trip with 2% cash back at Gas Stations and Restaurants on up to $1,000 in combined purchases each quarter. Plus, earn unlimited 1% cash back on all other purchases – automatically.
Redeem your cash back for any amount, any time. Cash rewards never expire.
100% U.S. Based Customer Service available any time.
Get your free Credit Scorecard with your FICO® Credit Score, number of recent inquiries and more.
Get an alert if we find your Social Security number on any of thousands of Dark Web sites.* Activate for free.
| | | | | |
| --- | --- | --- | --- | --- |
| | | 11.99% - 22.99% Variable APR | | |
Apply for a new secured card.
Secured cards don't always have the lowest APRs, but you may find some with lower APRs than the cards you already have. To get a secured card, you'll have to make a deposit, which serves as security, or collateral, for your card debt.
No annual or hidden fees. See if you're approved in seconds
Building your credit? Using the Capital One Secured card responsibly could help
Put down a refundable security deposit starting at $49 to get a $200 initial credit line
You could earn back your security deposit as a statement credit when you use your card responsibly, like making payments on time
Be automatically considered for a higher credit line in as little as 6 months with no additional deposit needed
Enjoy peace of mind with $0 Fraud Liability so that you won't be responsible for unauthorized charges
at Capital Bank'ssecure website
No credit check necessary to apply. OpenSky believes in giving an opportunity to everyone.
The refundable* deposit you provide becomes your credit line limit on your Visa card. Choose it yourself, from as low as $200.
Build credit quickly. OpenSky reports to all 3 major credit bureaus.
99% of our customers who started without a credit score earned a credit score record with the credit bureaus in as little as 6 months.
We have a Facebook community of people just like you; there is a forum for shared experiences, and insights from others on our Facebook Fan page. (Search "OpenSky Card" in Facebook.)
OpenSky provides credit tips and a dedicated credit education page on our website to support you along the way.
A secured credit card designed to help establish, strengthen or rebuild credit
A minimum refundable security deposit of $300 (maximum of $4,900) is required to open this account
Access your FICO Score updated monthly for free within your Mobile Banking app or in Online Banking
Your account will periodically be reviewed, and, based on your overall credit history (including other credit cards and loans), you may qualify to have your security deposit returned. Not all customers will qualify.
$0 annual fee
Call your credit card company and ask.
If you're a good customer, you may be able to get a lower APR just by reaching out and requesting it. If you usually carry a balance and you typically make your payment on time, this one phone call could save you a lot of money and help you pay off your balance sooner.
Pay Your Balance to Avoid Interest Charges
If you don't carry a balance, APRs aren't relevant to you. If you do carry a balance, you should pay attention to APRs when you shop for new cards.
A card with a lower APR or 0% balance transfer offer could be a better card for you than one with more perks or rewards. The choice is yours.
Advertiser Disclosure
CardRates.com is a free online resource that offers valuable content and comparison services to users. To keep this resource 100% free, we receive compensation from many of the offers listed on the site. Along with key review factors, this compensation may impact how and where products appear across the site (including, for example, the order in which they appear). CardRates.com does not include the entire universe of available offers. Editorial opinions expressed on the site are strictly our own and are not provided, endorsed, or approved by advertisers.