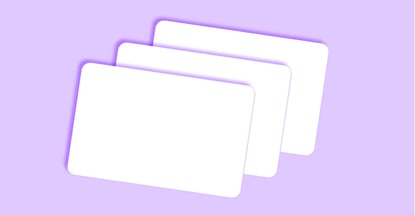 With so many different types of prepaid cards available, it's clear that these cards have caught the imagination of consumers, especially ones who have little use for credit cards.
After all, prepaid cards don't require you to use credit, don't require a credit score, don't charge you late fees, and don't force you to have an account at a financial institution.
As it turns out, not all prepaid cards are the same. Rather, this breed of card (sometimes inaccurately called a prepaid credit card or prepaid charge card) comes in several varieties, eight of which we describe in this article.
1. Reloadable Prepaid Cards
When discussing prepaid cards, chances are most people are referring to the reloadable type. This type of card is reusable — all you have to do is add funds to the card account.
You can add funds into the card account by direct deposit, a mobile check load, or by transferring money from another account. You can also purchase a reload pack to add a set amount of money, or add money at selected retail locations or financial institutions.
Our pick among the general-purpose reloadable prepaid cards (GPR cards) is the Brink's Armored™ Account from the fabled company that made armored cars famous:
You can purchase these GPR cards for free online or for a small fee at a retail location. There are three plan fee options: the pay-as-you-go plan, monthly fee plan, and reduced monthly fee plan. Direct deposits and the standard mobile check load are free, but fees apply for cash reloading at retail locations, via expedited mobile check load, and for some types of transfers.
You can enroll your Brink's Armored™ Account for Payback Points that you can earn on qualifying purchases and redeem for account credits. The card offers text alerts to keep you posted on transactions. You can choose from a quartet of card designs or create your own custom image.  
2. Open-Loop Prepaid Cards
You can use an open-loop card anywhere the card network is accepted. It is the opposite of a closed-loop card that can only be used at specific retailers. A reloadable prepaid card is usually open loop.
Some open-loop cards can also be used to distribute public assistance and government emergency response funds, as a payroll card at companies that don't use direct deposit, and for flexible spending accounts to pay for qualifying health care purchases.
The PayPal Prepaid Mastercard® is our favorite open-loop card and the perfect choice for consumers who maintain a PayPal account:
The PayPal card purchase fee applies only at retail locations and is higher than the fee charged by some competing cards. The card offers more than 130,000 Netspend prepaid Visa card payment network locations nationwide to reload your card for a transaction fee, but direct deposits and standard mobile check reloads are free. Naturally, you should know the entire transaction fee schedule before purchase.
You can open a savings account to park excess card account funds and earn a little interest if you choose. Note that you do not need any credit score nor credit history to get this card.
The card offers a special overdraft feature that allows you to create a negative balance of up to $10 without a fee. The PayPal mobile app lets you keep track of your card activity and supports mobile check deposit. You can earn cash back account credits just for using your card to make qualifying purchases.
3. Prepaid Cards For Kids
A few prepaid cards are designed to be used by kids, a valuable tool for parents who want to teach their children about money and finances. These cards give the parents ultimate control while allowing kids to earn money through chores and spend it subject to parental limits. You can set up the cards to pay your kids' allowances, and you can add funds whenever you like.
Because these cards are meant for kids, the issuers offer various protections to promote safe use. This can mean prohibiting various transactions, establishing spending limits, and immediate card freeze/thaw. Look for cards that are part of a platform providing advanced financial tools, such as charitable giving and security trading.
Within this group, we think the Greenlight – Debit Card For Kids offers children the greatest opportunity to learn about handling money:
The Greenlight – Debit Card For Kids offers three monthly plans at different price points, giving parents the choice of how broadly children can use the card. Its top plan provides Greenlight's core tools, investing (under parental supervision on a trade-by-trade basis), and various purchase and identity theft protections.
The Greenlight card offers up to 1% cash back on purchases and up to 2% interest on savings account balances, depending on the plan you choose. Parents receive real-time notifications whenever the card is used. Other features include the automatic transfer of allowances that can be allocated to spend, save, and give accounts, as well as the instant transfer of money to the kids' cards.
4. Prepaid Business Cards
Prepaid business cards can be a handy tool to control and monitor the authorized spending of employees. They can be used to dispense and regulate funds to employees who are traveling, entertaining, purchasing, or otherwise spending company funds. These cards are safer to use than cash or credit cards and facilitate spending tracking without risking overdraft fee expenses.
In addition, prepaid business cards can give companies new marketing opportunities using branded reward cards. Some cards integrate with financial software packages and/or accounting systems that are popular among small- to medium-sized businesses and larger corporations. The better cards offer rebates or rewards for business spending at numerous locations nationwide.
Among the business prepaid cards, we think the NetSpend® Visa® Prepaid Card offers the best mix of features:
The card carries the powerful Visa brand, making it almost universally accepted across the world. Managers and business owners can easily track company spending and separate it from personal purchases.
You can use the card to make secure digital payments, pay employees, control company overhead, and track employee expenses. Netspend boasts one of the largest networks of cardholders, reload locations, and distribution centers, and provides solutions tailored to your industry.
5. Prepaid Travel Cards
A prepaid travel card is optimized for international travel by making spending easier when you are abroad while still providing the full range of features for domestic spending. Most of these cards charge a foreign transaction fee in the 4% to 5% range.
A multicurrency prepaid travel card differs from the general variety in that it allows you to load selected foreign currencies before departing on your trip, thereby locking in exchange rates when making a purchase or a cash withdrawal from ATMs outside the United States, such as from an international MoneyPass ATM.
A good travel prepaid debit card offers features like access to emergency cash, quick card replacement, and broad use of international ATMs. Travelers may find that using this kind of card helps them stay within their budgets, receive worldwide fraud protection, and make purchases without exposing their regular debit and credit cards to theft.
If you plan to travel, we give our top rating to the Travelex Money Card:
You can load your Travelex Money Card with six foreign currencies: Euros, British pounds, Australian dollars, Japanese yen, Canadian dollars, and Mexican pesos. The card doesn't charge an ATM fee overseas for a cash withdrawal. It can be purchased online, in stores, and over the phone, and can be activated and registered immediately.
You can reload your Travelex card via the accompanying mobile app, at the online website, and over the phone, all without a reload fee. In fact, the Travelex card charges fewer fees than many other prepaid cards, although there are charges for additional cards and a foreign transaction fee, balance refund fee, and an inactivity fee.
6. Prepaid Gift Cards
Prepaid gift cards are one-shot versions of reloadable prepaid cards; you cannot add money to them — they are usually not a type of reloadable card. Prepaid gift cards are designed to provide an easy way to give gifts without worrying about the recipient's tastes.
In general, an open-loop, prepaid gift card from Discover, Mastercard, American Express, or Visa charges higher fees than do the closed-loop kind tailored to specific retailers, such as Starbucks, Target, and Walmart, which charge no purchase fees.
In many cases, you can get a prepaid gift card for less than face value, making them an economical alternative to giving cash or checks. For example, the Fandango prepaid gift card regularly offers discounts like 10% off a $50 gift card.
But be aware that gift cards from loyalty or promotional programs can expire at any time, without restrictions.
7. Prepaid Government Benefit Cards
Certain state and federal agencies sometimes turn to a prepaid government payment card instead of checks and direct deposits to distribute unemployment benefits, Social Security and veterans' benefits, and child support. These cards are a useful alternative for unbanked recipients.
Typically, this type of card charges various fees, such as an ATM fee for exceeding the withdrawal limit for the month. The cards carry protection against limited liability for unauthorized charges and other fraud, and provide error resolution procedures as well as access to account information.
An example of this card type is the Economic Impact Payment prepaid debit card used during the COVID-19 pandemic.
8. Prepaid Student ID Cards
Some student ID cards perform double duty as prepaid debit cards. These cards allow students to pay for campus services and meals and purchases from select off-campus merchants. More recently, colleges have begun distributing financial aid refunds using prepaid student ID cards.
Students can use some of these cards without opening a checking account. That's a valuable feature because it shields students from overdraft fees they may encounter with student checking accounts.
What Are the Different Types of Prepaid Cards?
We've identified eight types of prepaid cards for this article. All have two things in common: They don't require a checking account or a credit history.
Each uses a dedicated card account that is loaded with cash and then used to pay for purchases. Almost all have fees for their purchase and use.
To recap, the different prepaid card types are:
Reloadable: You can add funds to the card account in various ways.
Open loop: Cards you can use at all merchants that accept the brand of debit or credit card (i.e., a Discover, Mastercard, American Express, or Visa card).
For kids: Family-oriented prepaid cards that help children develop money skills.
Business: Cards specifically designed to help businesses manage expenses.
Travel: A card type for international travelers who may need to handle multiple currencies.
Gift: A prepaid gift card sold at stores and online, often closed-loop.
Government benefit: Cards distributed by federal and state agencies to pay benefits.
Student ID: Double-duty cards that identify students and facilitate on-campus transactions.
If you intend to use prepaid cards, be sure to read the disclosure material and understand the various fees you may encounter.
How Do I Get a Prepaid Card?
Generally, you can purchase a prepaid card online or at selected locations. Purchase is as simple as providing a few identifying data items, paying an initial fee, and loading the card account with cash.
You usually have to activate or register the card before you can use it. You will not have your credit checked, and you don't need to have a financial institution account to get a prepaid card.
Some types of prepaid cards may be given to you. These include gift cards, student ID prepaid cards, and government benefit cards. You can use these cards directly, without preliminary steps.
How Do Prepaid Cards Work?
The idea behind a prepaid debit card is to offer the purchasing convenience of a debit card without requiring a bank account. Instead, each prepaid card has its own account, which you load with cash and then use wherever you would use a debit card.

Many prepaid cards come with apps that let you deposit funds via mobile check loading. There are several other ways to add cash to reloadable prepaid cards, some of which may charge a fee.
Unless you agree to optional credit provisions, you can spend only the balance remaining in the card account. Plan fees are charged either on a monthly or per-use basis, and other fees are assessed for specific services.
How Do I Choose the Right Prepaid Card?
We regularly review the best prepaid cards, and that's a good place to start. You can read our reviews and find out more about specific cards by clicking on the APPLY NOW links.
The kind of credit card that most folks choose is reloadable and open loop. Choosing the one that's right for you may hinge on specific factors, such as fees, a mobile app, or the ability to handle multiple currencies.
You aren't making any major commitment when you buy a prepaid card, as the most it will cost you will be the money you load and the small fees you'll pay. If you aren't happy with a particular card, you can cancel it and move on to a different one.
Are Prepaid Cards Safe?
In many ways, a prepaid card is safer than a debit, credit, or charge card. The most you have at risk due to loss or theft is the money you load onto the card, as opposed to what you can potentially lose with a credit or charge card.
In fact, a prepaid card is similar to a virtual card in that a virtual card protects your real account numbers from theft. Prepaid debit card safety is enhanced by direct deposit, a common feature on most of these cards.
Normally, you set a secret PIN when you activate and register your prepaid card. No one can execute a PIN transaction without providing the secret number, so it's a good practice not to write your PIN on the card.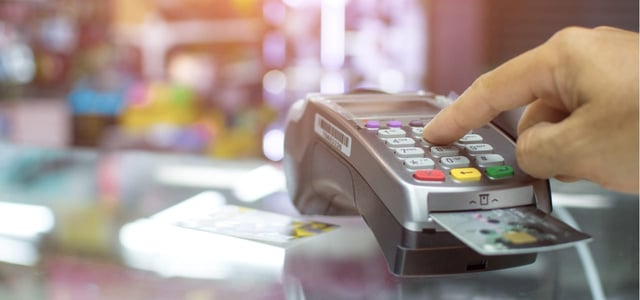 If your prepaid card is lost, stolen, or used without your authorization, you can limit your liability by immediately calling the prepaid card provider. Failure to do so may expose you to greater, but not unlimited, losses.
Beware of closed-loop prepaid cards you receive as a promotion or loyalty gift from a merchant. These cards may be canceled at any time, even if you have a balance.
Research the Different Types of Prepaid Cards
Perhaps you were unaware that there were so many different types of prepaid cards available to you. Whichever type interests you, it's vital that you read the fine print disclosed by the prepaid card provider so you know your rights and the fees you'll face.
Our advice is to stick with brand-name prepaid cards that are widely used and accepted. Thankfully, review sites like ours give you enough information to get you started researching the right prepaid card for your needs.
Advertiser Disclosure
CardRates.com is a free online resource that offers valuable content and comparison services to users. To keep this resource 100% free, we receive compensation for referrals for many of the offers listed on the site. Along with key review factors, this compensation may impact how and where products appear across CardRates.com (including, for example, the order in which they appear). CardRates.com does not include the entire universe of available offers. Editorial opinions expressed on the site are strictly our own and are not provided, endorsed, or approved by advertisers.