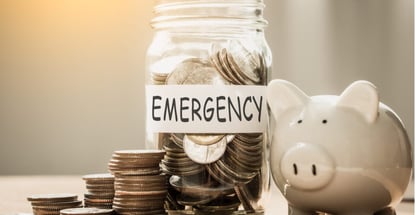 With 40% of Americans unable to come up with $400 for an emergency expense, the need for emergency cash loans should not be underestimated. Cash emergencies can occur without warning and can be quite challenging, especially if you don't have an emergency fund.
When you need funding for an emergency expense, you want a lender that can put money in your pocket quickly with a minimum of red tape. We've identified seven lending services that fit the bill, facilitating payday and personal emergency funding through networks of unsecured loan providers.
Best Overall Emergency Cash Loan
We rate MoneyMutual as the best network for arranging emergency cash loans. The company, like all the others in this review, isn't a direct lender, but rather a service that connects you to a network of lenders that offer payday loans and/or personal loans that fund as quickly as the next business day. It is one of the few networks providing access to both types of emergency cash loans.
Short-term loans up to $5,000
Online marketplace of lenders
Funds available in as few as 24 hours
Simple online form takes less than 5 minutes
Trusted by more than 2 million customers
Not available in NY or CT
MoneyMutual can prequalify you for an unsecured loan in just a few minutes, which is the time it takes to fill out the short loan request form. It requires you to have a reliable income of at least $800 per month to prequalify. Once you're prequalified, MoneyMutual will transfer you to a direct lender where you'll submit additional information and then receive an instant loan decision.
More Emergency Cash Loans to Consider
The remaining six loan-matching services are all good alternatives to the top-ranked MoneyMutual. Some of them offer larger loans and have different income requirements. All can get you emergency money as soon as tomorrow.
Loans from $500 to $10,000
All credit types accepted
Receive a loan decision in minutes
Get funds directly to your bank account
Use the loan for any purpose
CashUSA, operating from Las Vegas, can instantly prequalify you for an emergency cash loan even if you have less than good credit. You must be a U.S. citizen or permanent resident, 18 or older, with an after-tax monthly income of at least $1,000. To prequalify for a quick loan, you must also have an active checking account in your name, as well as a valid phone number and email address.
Quick loans of up to $5,000
Submit one form to receive multiple options without harming your credit score
All credit ratings welcome to apply
Requires a driver's license, bank account, and SSN
Get your funds as soon as tomorrow
Florida's BillsHappen works with a large lender network and can instantly prequalify you for an installment loan that you repay in at least three equal monthly payment installments. The direct lenders you'll access offer a wide range of loan amounts, helping you find the right size loan for your cash emergency needs. BillsHappen employs sophisticated encryption techniques to help ensure your security and privacy.
Loans from $250 to $5,000 available
Cash deposited directly into your account
Get money as soon as tomorrow
Bad Credit OK
More than 750,000 customers since 1998
CreditLoan, a Florida-based loan network, guarantees an instant prequalification decision for an emergency personal loan with a lower interest rate than available from payday loans. The consumer-friendly website offers many tools and resources, including a loan calculator, which helps to explain why it has attracted more than 33 million web visits. CreditLoan displays the TRUSTe® seal, its promise to protect your privacy and security.
Loan amounts range from $500 to $10,000
Compare quotes from a network of lenders
Flexible credit requirements
Easy online application & 5-minute approval
Funding in as few as 24 hours
Washington-based Bad Credit Loans is well-suited to help consumers with bad credit scores who need emergency cash. You can instantly prequalify if you are a U.S. citizen or resident, 18 or older, with dependable monthly income, a valid email address, a checking account titled in your name, and a phone number. Bad Credit Loans does not require a minimum credit score to get you an emergency cash loan you can use for any purpose.
Loan amounts range from $1,000 to $35,000
All credit types welcome to apply
Lending partners in all 50 states
Loans can be used for any purpose
Fast online approval
Funding in as few as 24 hours
Utah is the home of PersonalLoans, a lending service that can quickly prequalify you for an emergency loan. You must be a U.S. citizen or permanent resident, 18 or older, with a required minimum monthly income of only $500 and an active bank account in your name. PersonalLoans is a gateway to additional financial services that include debt settlement, credit repair, and credit monitoring.
Loan amounts range from $100 to $1,000
Short-term loans with flexible credit requirements
Compare quotes from a network of lenders
5-minute approvals and 24-hour funding
Minimum monthly income of $1,000 required
Current employment with 90 days on the job required
CashAdvance, also located in Utah, has been arranging bad credit emergency loans since 1997. These are short-term payday loan offerings, (also called cash advance arrangements) that you repay from your next paycheck. You can instantly prequalify if you are a U.S. resident, at least 18 years old, and have pretax monthly wages of at least $1,000. You must also have a valid phone number, email address, and an active checking account in your name where you can accept a direct deposit.
What Is an Emergency Cash Loan?
The main feature of an emergency cash loan is speed. When you face a cash shortage, time counts. Emergency online cash loans are designed to make a direct deposit into your checking account within one business day, or even on the same day.
You can use your loan to address any problem — a leaking water pipe, a sudden illness, or just running out of money before your next paycheck.
The online lending networks help you get money efficiently in several ways:
They help you find a willing lender right away, so you don't have to spend valuable time looking for one.
You can apply online from anywhere without traveling to an office or storefront.
They never ask you what the money is for.
They can instantly preapprove you for a loan, so you won't waste time applying for loans for which you aren't eligible.
You can receive the proceeds from the loans they arrange as soon as tomorrow.
Their loan-matching services are free and don't require a credit check for prequalification.
Some bad credit emergency loans take the form of a payday cash advance, in which you pledge to repay the loan on your next payday. These are high interest rate loans with three- or four-digit APRs. However, a payday loan is a short-term loan and the loan amounts are small, limiting the overall amount you'll pay.
Best of all, you don't need good credit to get a payday short-term loan. This suits millions of low-wage workers who have bad credit or no credit history. If you have sufficient, steady wages, your chances of qualifying for an emergency payday loan are good.
The other type of emergency loan offered by most of the reviewed lending services is a personal online emergency loan. These are installment loans in which you have a minimum of three months to repay. You can repay quickly or you can arrange loans to be repaid over several years.
You don't necessarily need a job to get an online emergency loan as long as you can show reliable monthly income, perhaps from government benefits, trial award payments, or taxable alimony.
Moreover, the reviewed companies work with lenders that want to help bad-credit or no-credit consumers borrow the emergency cash they need.
The APRs on the reviewed personal loans are no higher than 36%, much lower than payday loan APRs. The difference is that personal loans have longer terms, meaning you'll be paying interest longer.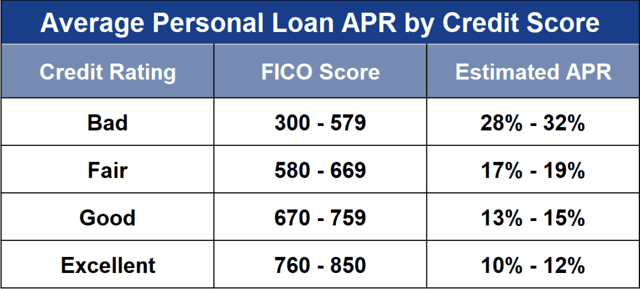 Naturally, the longer the payback period, the more you'll pay, despite the fact that the loan does not carry a high interest rate.
Nonetheless, the installment nature of personal loans means you can set a term that will allow you to repay the loan without breaking your budget. You are therefore more likely to avoid a common problem with payday loans that require constant rollovers, sometimes precipitating a debt spiral that ends in bankruptcy.
How Do I Get an Emergency Cash Loan?
All seven of the reviewed lending services operate the same way. The first step is to go to the lender's website by clicking on the Visit Site link. There you will have access to information explaining how these loans work and the risks they pose.
You can fill out a short loan request form and submit it to the lending service without cost or obligation. If you successfully prequalify for a loan, you will be transferred to the direct lender judged to be the most appropriate for your bad credit situation.
In some cases, you may have to choose from multiple offers before being transferred to the direct lender's website.
The lender will offer you additional information and ask you to fill out a loan application form. Often, the loan application will be partially prefilled with data from your earlier loan request form. You'll then complete the emergency loan application by adding information regarding your income, expenses, and debt.
Although the reviewed lending services do not perform hard credit checks during the prequalification step, the network providers of personal loans (but not payday loans) may do so.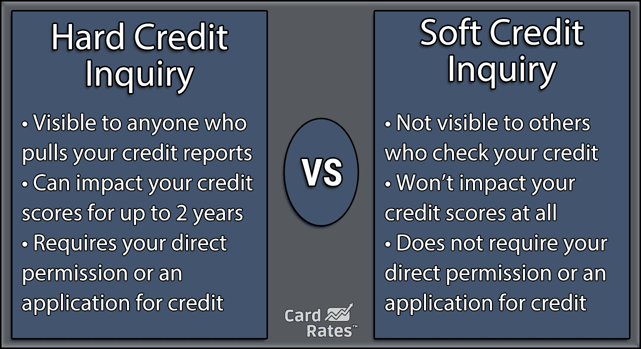 If you qualify for a loan, you'll be made an offer spelling out all the costs and loan repayment terms, including the monthly payment amount.
We strongly urge you to read and understand the loan agreement before providing your electronic signature. You may be under financial pressure due to an emergency, but signing up for a predatory loan will make matters worse.
If after reading the fine print you find the loan terms acceptable, sign the loan form. Your loan money, minus any origination fee, should appear in your bank or credit union checking account as soon as the next business day. The lender may directly debit your account for loan payments when due.
If you take an emergency payday loan and can't repay it in full on the due date, your loan will be rolled over, triggering additional interest and fees. This can have a snowball effect that plunges you into deeper debt or even bankruptcy, so try to repay the loan as quickly as possible.
Granted, that may be a tall order if you are facing a prolonged emergency, but if that is the case, you may do better to work with a government agency or a charity that can help you.
Suffice it to say, the procedure to get an emergency payday or personal loan is different from getting student loans or a title loan. With student loans, your need for financial aid comes into play, whereas with a title loan, the value of your car is paramount.
What Credit Score Is Needed to Get a Cash Loan?
You don't need any particular credit score to be preapproved for a cash loan from any of the reviewed lending services. In fact, if you are applying for a payday loan, your credit score is largely immaterial.
The time when a credit score comes into the picture is when you submit a loan application to a direct provider of personal loans.
These lenders often perform hard credit pulls, and each one has its own rules regarding the minimum FICO score it will accept. That is, some may require a score of 600 or higher, while others may accept scores as low as 450 if you can demonstrate the ability to repay.
One way to get around a low credit score is to recruit a cosigner for your loan. The cosigner should have good credit. Most lenders welcome cosigners because it reduces the riskiness of the loan.
All seven lenders reviewed here share a commitment to work with consumers of all stripes, including those with bad or thin credit, and those who don't own a credit card or have never applied for a credit card.
Can I Get a Short-Term Emergency Loan Without a Credit Check?
Yes, if the loan is a payday loan. The reason that payday loans are so expensive is that the lenders assume you have bad credit or no credit at all. You are, by definition, a risky borrower.
However, by pledging payment from your next paycheck, payday lenders are willing to overlook your credit and forego a hard check.
As already mentioned, the reviewed lending services do not perform hard credit checks, although they may perform soft pulls. A soft credit check will not harm your credit score, but a hard check can reduce your score by five to 10 points for up to a year.
How Will a Loan Affect My Credit History?
A payday loan will not show up on your credit history because your credit is not a factor in receiving the loan. That is, a payday lender will not ask any of the major credit bureaus for a hard pull of your credit history.
While this makes payday loans easier for bad-credit borrowers to get, it also means that your loan repayment activity will not show up on your credit report unless you default or go into collection. Thus, a payday loan gives you no opportunity to improve your credit score, but it could damage it.
On the other hand, personal loans do require a hard pull, and your payments are reported to at least one major credit bureau.
By repaying each installment in full and on time, you can demonstrate creditworthy behavior that should eventually boost your credit score if your credit reports are accurate.
The same rules apply for delinquent accounts — if you miss payments, your credit score will plunge and you'll find yourself in even worse shape, credit-wise.
Whether you take a payday loan or a personal loan, it's in your long-term interests to repay on time, avoid collections, and control the amount of money you owe.
How We Rank Emergency Cash Loans
The editors of CardRates.com employ a proven methodology to arrive at our lender rankings for emergency cash loans. We evaluate various factors, including loan approval rates, minimum eligibility requirements, company reputations, and so forth.
In other words, we do the heavy lifting to make borrowing easier for you, which can be crucial when you lack an emergency fund.
Rating differences of a few tenths of a point aren't that significant when choosing which lender to use. However, it makes good sense to favor the higher-rated lending services over the lowest-rated ones.
Ratings can change over time as new information is collected, and these changes will be reflected in new reviews as they are published.
Advertiser Disclosure
CardRates.com is a free online resource that offers valuable content and comparison services to users. To keep this resource 100% free, we receive compensation for referrals for many of the offers listed on the site. Along with key review factors, this compensation may impact how and where products appear across CardRates.com (including, for example, the order in which they appear). CardRates.com does not include the entire universe of available offers. Editorial opinions expressed on the site are strictly our own and are not provided, endorsed, or approved by advertisers.