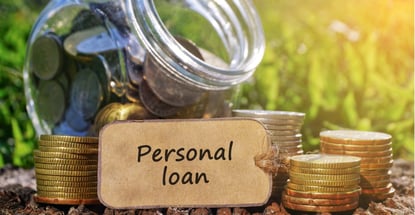 We review here the seven best providers of cash advance and personal loans for no credit. The companies we recommend are lender networks, meaning you fill out a single loan application that is then forwarded to the network's partner lenders.
These lenders specialize in working with applicants of all credit scores, but, particularly, those who have bad credit and no credit. In fact, your chances of being approved without a credit history are better than those of someone who has bad credit.
Read on to see the companies we recommend for getting a small personal loan, a payday advance, an emergency loan, or even an installment loan — regardless of your credit score or lack of one.
Best Cash Advances & Personal Loans For No Credit
These lender networks operate quickly — you can submit your prequalifying application in a matter of minutes, and you may receive a loan offer (potentially several) within seconds. You can choose the loan offer you like best, and you'll be directed to that lender's website to complete the application.
All of these lender networks offer loan funding within one business day.
Short-term loans up to $5,000
Online marketplace of lenders
Funds available in as few as 24 hours
Simple online form takes less than 5 minutes
Trusted by more than 2 million customers
Not available in NY or CT
MoneyMutual has long been our top-rated lender network. The company has been around for more than a decade and has helped over 2 million people obtain loans. Borrowers can get approved for a small personal loan that must be repaid within weeks or up to three months, depending on the loan term.
Loans from $500 to $10,000
All credit types accepted
Receive a loan decision in minutes
Get funds directly to your bank account
Use the loan for any purpose
Our next-best lending network is CashUSA, which can help you get a longer-term installment loan with a lower interest rate. You can also borrow a lot more through CashUSA than you can through MoneyMutual, making this an ideal option for anyone who has large expenses to cover.
Quick loans of up to $5,000
Submit one form to receive multiple options without harming your credit score
All credit ratings welcome to apply
Requires a driver's license, bank account, and SSN
Get your funds as soon as tomorrow
BillsHappen is owned by the same company as MoneyMutual, so you can expect much of the same process and loan providers. You can borrow a little more money with BillsHappen and the loan options you receive may have longer repayment terms.
Loans from $250 to $5,000 available
Cash deposited directly into your account
Get money as soon as tomorrow
Bad Credit OK
More than 750,000 customers since 1998
CreditLoan is a personal loan lender network that has been around for more than two decades, providing loans of up to $5,000 for applicants of all credit scores. You must have a bank account to qualify for a loan. According to its website, the loan proceeds can be used for anything, including to pay for child support.
Loan amounts range from $500 to $10,000
Compare quotes from a network of lenders
Flexible credit requirements
Easy online application & 5-minute approval
Funding in as few as 24 hours
Bad Credit Loans specializes in small loans for poor credit applicants, but even someone with no credit history can qualify for a loan. You may not qualify for the largest loan amount available — $10,000 — but you may qualify for a loan that reports to the credit bureaus, which will help you establish a credit history.
Loan amounts range from $1,000 to $35,000
All credit types welcome to apply
Lending partners in all 50 states
Loans can be used for any purpose
Fast online approval
Funding in as few as 24 hours
PersonalLoans.com offers the largest loan amount on this list, but don't get too excited about that — only applicants with good credit will qualify to borrow that much money. However, the network has very forgiving approval standards, and you may qualify for a loan that you can repay over several years, giving you a manageable monthly payment.
Loan amounts range from $100 to $1,000
Short-term loans with flexible credit requirements
Compare quotes from a network of lenders
5-minute approvals and 24-hour funding
Minimum monthly income of $1,000 required
Current employment with 90 days on the job required
CashAdvance.com specializes in online payday loans, meaning you can get an advance on your next paycheck if you live within one of the states it services. Each state has its own rules regarding payday loans, so the loan term you receive will depend on where you live, among other things.
What is the Difference Between a Cash Advance and a Personal Loan?
A cash advance loan is a short-term loan that usually requires repayment within weeks or a few months. It is called a payday loan when the loan provider requires full repayment when you receive your next paycheck.
A personal loan is a long-term loan for a larger amount of money that can be repaid over several years. Personal loans come with lower interest rates than cash advance loans, but the overall cost of the loan is usually much higher. That's because you pay interest over several years rather than over a short period.
A cash advance loan can sometimes be acquired without a credit check. A personal loan will almost always require a credit check for loan approval. That is because the loan provider wants to see that you have a responsible borrowing history, which leads us nicely to our next question…
Can You Get a Cash Loan With No Credit?
Yes, you can get a cash loan with no credit history. Lenders want to lend, which means they'll do their best to find ways to approve your loan application. That usually means they want you to prove you have sufficient income to pay the loan back.
Without a credit history, a lender will look at your debt-to-income ratio to decide whether you can afford the loan. You may be asked about your monthly rent payment and any other debt obligations you have so the lender can calculate your DTI ratio.

The next requirement is usually having a checking account in your name. This is so the lender can 1) deposit your loan proceeds in your account and 2) automatically withdraw payment on the due date. This gives the lender peace of mind that you won't miss payments.
Of course, if you don't have enough money in your account, you'll be hit with overdraft fees from your bank and likely a late payment fee from the lender. You can also expect daily phone calls from the lender to begin.
Having no credit is actually an advantage over having bad credit. Bad credit shows the lender that you've irresponsibly borrowed money in the past, maybe having missed a few payments or defaulted on a loan altogether.
No credit, however, is a clean slate. You don't have a borrowing history from which the lender can make a predictive decision as to whether you'll repay your debts. This comes with a little risk for the lender because you're an unknown credit risk, but it's still better than coming to the table with a bad credit score.
You won't be approved for just any loan or credit card with no credit. You should be able to easily get a small loan from an online lender or a secured credit card from a credit card issuer, but a large unsecured personal loan or premium rewards credit card is unlikely.
Unsecured means nothing is backing the loan if you default on payments. For example, an auto loan is a type of secured loan — the lender can repo the car if you stop making payments. But a lender has little recourse for an unsecured personal loan. The worst that can happen is that they can sue you, but only if the debt is large enough to make it worth their while.
The debt will likely be written off as a loss and sent to a collection agency. This will damage your credit, and you'll receive harassing debt collector calls for possibly years.
If you are seeking a large loan, a cosigner with good credit will help your loan approval chances. A cosigner is someone who signs the loan documents with you and vouches to cover the payments if you stop making them. Cosigners are usually parents or other family members who are willing to help a loved one obtain financing.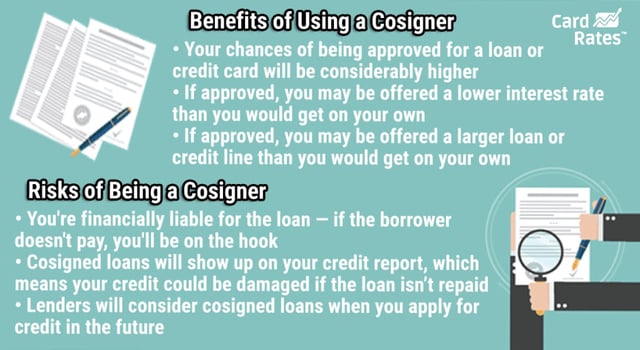 But the risk here is obvious — you can easily damage an important personal relationship if you fail to keep up with the payments. And, because both of your Social Security numbers will be tied to the application, the account history will be reported to the credit bureaus for both of you. That means if payments stop, the credit damage affects both of you.
What is the Easiest Loan to Be Approved For?
The easiest loan to be approved for is a secured loan. As explained in the last question, a secured loan is tied to collateral the lender can seize if you stop making payments.
A mortgage is a secured loan — the lender can foreclose on your home if you stop making payments. An auto loan is a secured loan — the lender can repo the vehicle if you stop making payments. There are also secured personal loans, such as pawnshop loans.
A loan from a payday lender is also pretty easy to get, assuming you live in a state where these types of loans are permitted. A payday loan is a short-term loan with a high interest rate that requires quick repayment.
Some states allow payday lenders to charge up to 700%+ interest for a payday advance. The map below shows which states charge the most interest — the gray states indicate where payday loans are illegal: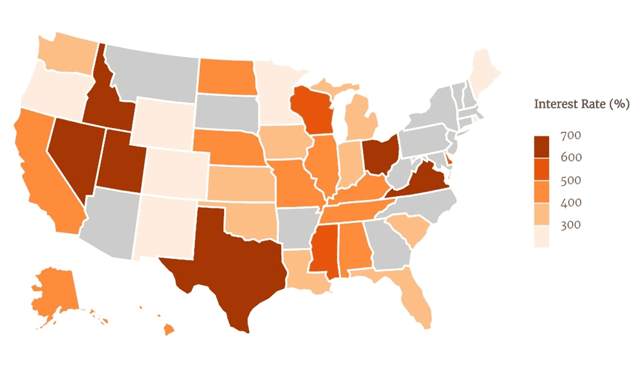 A payday loan is generally recommended as an emergency loan, meaning you should only take out one if you're certain you can repay it by the agreed-to date.
When a borrower can't repay the debt as agreed, this puts them in a dangerous debt cycle, where interest fees accrue faster than any other loan type in existence. You could quickly end up owing thousands of dollars on what was originally a small loan of a couple of hundred bucks.
How Do I Get Emergency Money Now?
You have a few options for obtaining a quick loan. If you need money today, consider the following:
Pawnshop Loan: A pawnshop loan is a secured loan that you can get as soon as you can locate a pawnshop. It requires you to bring in something of value and the pawnbroker may offer you a loan of up to 60% of the item's worth in return. The pawnbroker holds onto the item until the debt is repaid. If you don't repay, the pawnbroker keeps your valuables and sells them to recoup the money. Popular pawned items include jewelry, electronics, and collectibles.
Title Loan: This is an option if you own the title to your vehicle. You can find a title lender near you via a quick Google search, and if you can go there today with your title in hand, you can leave with a cash loan. You may be charged an origination fee. But as you've probably pieced together by now, if you don't repay the loan, the lender keeps your title — and your car. This is one of the riskiest loans available and usually comes with a high interest rate. One study found that 1 in 5 title loan borrowers lose their vehicle.
Credit Card Cash Advance: If you don't have credit, you probably don't have a credit card. But a credit card cash advance is one way to get a loan as quickly as you can get to an ATM. Credit card issuers provide cardholders with PINs they can use at ATMs to withdraw cash from their available credit limit.
Friends and Family: This one may be obvious, but it never hurts to ask a family member or close friend to borrow a few bucks, especially if it's for a small amount that you know you can repay quickly. If the request is truly to cover an emergency expense, they may be more inclined to help you out. And friends and family are unlikely to charge you exorbitant interest rates.
Credit Union Payday Alternative Loan (PAL): There are two types of PALs — PAL I and PAL II — both of which are meant to help credit union members borrow small loan amounts with friendly repayment terms. You can learn more about PALs here, but the newest PAL II allows immediate eligibility for a loan after becoming a member of the credit union. You can borrow up to $2,000 for up to 12 months. You can use this tool to locate a credit union near you.
The first four options don't require a credit check for approval. The PAL may, but you don't need good credit to qualify. You just need to prove you have sufficient income to repay the loan.
PALs are specifically meant to help bad and no credit borrowers obtain a quick unsecured loan with a fair repayment term.
What is Your Credit Score if You Have No Credit?
Despite what you may think, no one starts with a credit score of zero. If you have no credit, you have no credit score. You're what's known as credit invisible.
It can take up to six months to earn a credit score after opening a credit card or being approved for a loan that is reported to at least one credit bureau. The credit bureaus keep record of your borrowing history which the credit scoring models, such as FICO and VantageScore, use to generate a credit score.
Most lenders and creditors report your account information once a month. This means your score will update monthly as new information is reported.
Your first credit score will generally fall within the mid-600 to low-700 range, which is a pretty good starting point. How you manage your accounts thereafter will determine your credit scores for the rest of your life.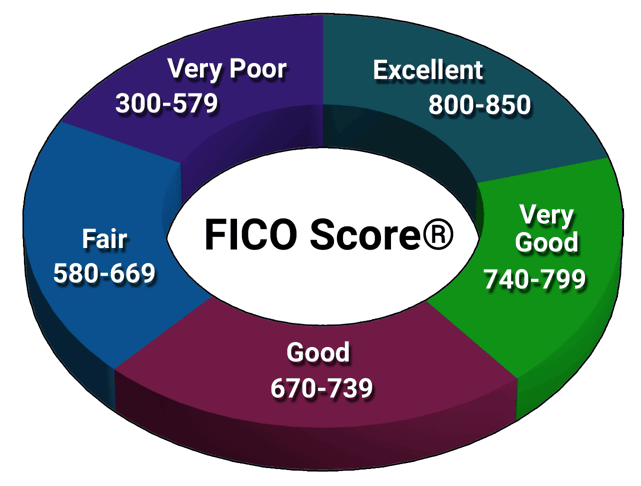 Always pay your bills on time and keep credit card balances low to maintain healthy credit scores.
Compare Cash Advance & Personal Loans For No Credit Online to Find the Best Deal
You need not settle for a bad credit personal loan if you have no credit. You can get an online loan from a reputable direct lender with better terms than that of a bad credit loan. You shouldn't be punished for your lack of a credit history — you've not made mistakes to warrant the high interest rates reserved for those with bad credit.
You can spot a predatory lender by the repayment term it offers, among other things. If the interest rate is alarmingly high, move on and continue to compare your options. An online loan service, including those above, can help you easily compare multiple loan options to ensure you find the best deal.
Final Notes on "7 Cash Advance & Personal Loans For No Credit (Sep. 2023)"
We hope this guide "7 Cash Advance & Personal Loans For No Credit (Sep. 2023)" has been a helpful resource for you in learning more about your financial options. In this guide, we've covered:
Best Cash Advances & Personal Loans For No Credit
What is the Difference Between a Cash Advance and a Personal Loan?
Can You Get a Cash Loan With No Credit?
What is the Easiest Loan to Be Approved For?
How Do I Get Emergency Money Now?
What is Your Credit Score if You Have No Credit?
Compare Cash Advance & Personal Loans For No Credit Online to Find the Best Deal
To learn more about options not mentioned here, be sure to check out other popular reviews from our team of experts:
We also encourage you to check back at this URL regularly, as we update the offers listed in "7 Cash Advance & Personal Loans For No Credit (Sep. 2023)" and other guides on a daily basis.
Advertiser Disclosure
CardRates.com is a free online resource that offers valuable content and comparison services to users. To keep this resource 100% free, we receive compensation for referrals for many of the offers listed on the site. Along with key review factors, this compensation may impact how and where products appear across CardRates.com (including, for example, the order in which they appear). CardRates.com does not include the entire universe of available offers. Editorial opinions expressed on the site are strictly our own and are not provided, endorsed, or approved by advertisers.