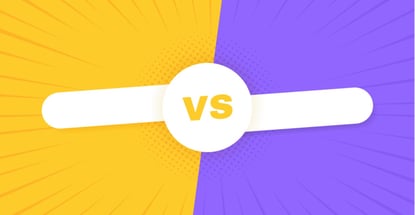 In this article, we pit the Chase Sapphire Reserve® vs. Luxury Card trio. The Chase card is one of our top-ranked travel cards, setting the standard for rewards and benefits. 
Luxury Card may be a name new to many of you — it is a collection of three premium World Elite Mastercards from Barclays Bank. They, too, offer excellent perks. It's three against one in this showdown, so let's get ready to rumble.
All About the Chase Sapphire Reserve®
Weighing in at 13 grams of metal, the Chase Sapphire Reserve® card delivers value that far exceeds its annual fee. It caused quite a stir when it hit the scene in August 2016 with its colossal signup bonus, generous yearly travel credit, and bonus points for spending on travel and dining. 
Social media was ablaze, with one 45-second video of a cardmember unboxing the card garnering more than 20,000 views. Chase scored a bonanza, exceeding its 12-month shipment forecast in only two weeks.
The card spurred issuers, including Citibank and American Express, to relaunch their premium cards. But the Chase Sapphire Reserve® card remains the travel rewards leader. That's due, in part, to the bump in value its points receive when you redeem them for travel through the Chase Ultimate Rewards website. 
Chase Sapphire Reserve® and its little brother, the Chase Sapphire Preferred® Card, offer many travel protections to cover canceled and interrupted flights, lost luggage, and damage to a rental car. 
The low end of its APR range is competitive with other cards targeting consumers with good to excellent credit. You can transfer your Ultimate Rewards points 1:1 to other loyalty programs such as Hilton Honors.
The Reserve is a Visa Infinite card, on par with Chase's United Club Infinite Card. The Preferred card has not yet achieved Visa Infinite status, remaining a Visa Signature card for now. You can redeem the Preferred's Ultimate Rewards points for 25% more value when used for travel purchases on the Chase website. 
The Three Luxury Cards
Black Card LLC launched the Visa Black Card in 2008, rebranding it as a Mastercard in 2016. It added the Gold and Titanium versions in that same year, with different annual fees, rewards, and perks. 
All three Luxury Cards are metal heavyweights (22 grams), composed of carbon fiber and stainless steel. The Gold version gets its sparkle from the addition of 24-karat gold. 
The stated mission of Luxury Card is "to shape the industry through innovation, value, and service." Read on to see how well these products have met the challenge.
The Luxury Card™ Mastercard® Gold Card™ is the high-end member of the Luxury Card trio. It provides many of the same kinds of travel benefits as the Sapphire Reserve (albeit with a higher annual fee). It also delivers Luxury Card Travel perks when you stay at participating hotels and resorts. 
You should receive next-day delivery of your new Luxury Card™ Mastercard® Gold Card™. You can redeem points for travel (airfare, hotel, and car rentals), a direct deposit to a US checking or savings account, a statement credit, a gift card/certificate, merchandise, or a unique experience.
The mid-tier Luxury Card™ Mastercard® Black Card™ costs a little less than the Sapphire Reserve. Compared with the Luxury Card™ Mastercard® Gold Card™, this card offers slightly lower cash back rewards on non-travel purchases and a smaller annual airline credit. 
Other perks remain the same, including free Priority Pass Select membership, Luxury Card Travel benefits, 24/7 concierge, and a reimbursement credit for the Global Entry application fee.
The Luxury Card™ Mastercard® Titanium Card™ has the lowest annual fee of the Luxury Card trio but still delivers valuable travel and concierge benefits. It pays a non-travel membership reward rate below that of the Mastercard Black Card and omits Priority Pass membership, Global Entry reimbursement, and the annual airline credit.
Similar to its two siblings, the Titanium entry provides cardmembers with Luxury Gifts from some of the world's most iconic brand names. You also get LUXURY MAGAZINE, the exclusive publication covering various subjects, including travel, fashion, real estate, vehicles, and technology.
Top Alternative Elite Credit Cards
The following three cards spice up the competition for cardmembers who demand elite travel benefits and generous membership rewards. There's even one from Chase for small business owners. 
The Capital One Venture X Rewards Credit Card gives you free, unlimited access to Capital One and Priority Pass lounges, offering relaxation rooms, high-speed wifi, and healthy, chef-inspired food.
As with Chase Sapphire Reserve®, this card provides primary collision damage waiver insurance for rental cars. It offers a generous anniversary miles bonus, plus many other travel, dining, and entertainment benefits. You can use the card to book your travel purchase through Capital One Travel.
Not to be outdone, The Platinum Card® offers attractive benefits and rewards through American Express Travel, including the widest variety of airport lounges via its Global Lounge Collection, including Priority Pass™, Centurion, and Delta Sky Club® lounges. The Platinum Card® directly competes with the Chase Sapphire Reserve®.
The Amex Platinum card weighs in at 17 grams and provides Membership Rewards® points and several statement credits, including Global Entry or TSA PreCheck fees, certain US streaming subscriptions, Uber, and more. You can receive around-the-clock assistance from American Express Travel and make travel arrangements through the Amex Travel website with minimal hassles.
The travel protections from the Ink Business Preferred® Credit Card are on par with those from Chase Sapphire Reserve®. It may be the best business credit card for trip interruption and cancellation insurance and competes with cards such as the more expensive Delta SkyMiles® Reserve Business Card.
This business card provides primary collision damage waiver (CDW) insurance on vehicles you rent for business; otherwise, coverage is secondary in the United States but remains primary elsewhere. Cellphone theft and damage coverage extends to employees listed on the business owner's monthly bill. 
Who Issues the Luxury Cards?
Barclays Bank issues Luxury Cards under license with the card owner, Luxury Card LLC (renamed from Black Card LLC). The owner has offices in the US, Japan, China, and the Netherlands. 
More than 8 million retailers in 210 countries accept Luxury Cards. The cards do not charge foreign transaction fees.
Is Chase Sapphire Reserve® a Luxury Card?
Chase Sapphire Reserve® delivers luxurious benefits, but it is not a product of Luxury Card LLC. The same is true for The Platinum Card®, the Capital One Venture X Rewards Credit Card, and the Ink Business Preferred® Credit Card. 
All of the reviewed cards provide elite benefits and rewards centered around the needs of travelers. Each also charges an annual fee that ranges from moderate to outrageous. 
Unless you travel frequently or want to save up points for an expensive trip, you may find these cards too rich for your budget. Several offer significant non-travel benefits (e.g., purchase protection, cellphone insurance, etc.), but you don't have to endure three-digit annual fees to get these perks. 
If you do travel often, you can easily justify owning any of these credit cards. Most offer access to airport lounges (a must for luxurious travel), trip and travel insurance, and hefty rewards for travel purchases. Sprinkle on travel credits and reimbursements, and you have luxury credit cards that justify their fees. 
How Do I Get a Luxury Card?
The Luxury Card website is all too happy to take your application for any of its cards. You must be at least 18 years of age and reside in the US or its territories to apply. You may be ineligible for the card if you currently or previously had an account with Luxury Card. 
More to the point, you must meet the cards' credit and income criteria. While the issuer doesn't spell out the exact requirements, we expect you will need a good to excellent credit score and a healthy income to qualify.
Barclays does a hard pull of your credit reports when you apply for any of its cards. Your credit score may slightly drop and you will see an annotation on your credit report that will remain for two years. 
When you apply for an account, the issuer asks for your name, street address, date of birth, Social Security number, and other information that allows it to identify you. It may also ask to see copies of identifying documents and proof of citizenship.
How Do Luxury Card Benefits Compare to Chase Sapphire Reserve Benefits?
To give Luxury Card every advantage, I'll compare the top-of-the-line Luxury Card™ Mastercard® Gold Card™ (MGC) benefits against those from Chase Sapphire Reserve® (CSR). I won't compare rewards since they are subject to frequent change without notice.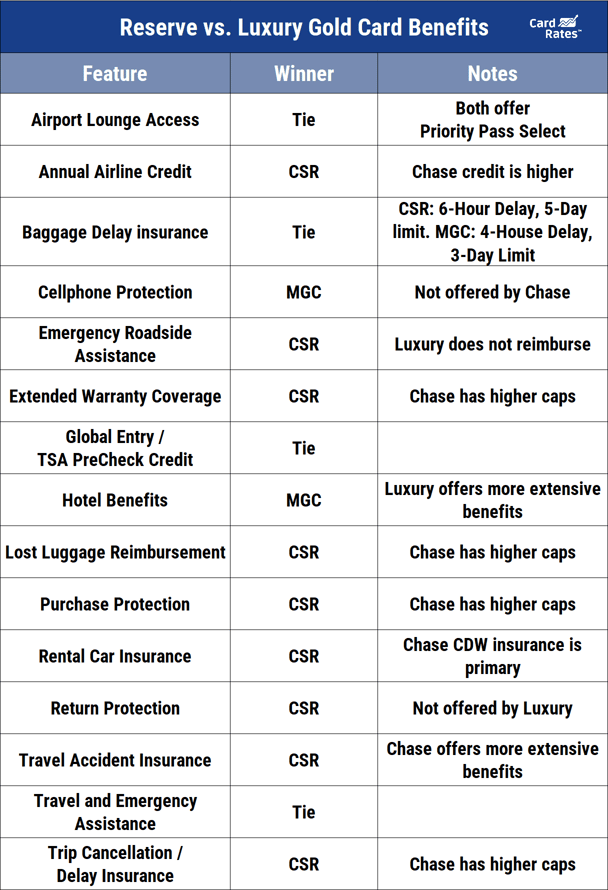 Conclusion: Chase Sapphire Reserve® offers better benefits than the Luxury Card™ Mastercard® Gold Card™ and does so with a lower annual fee.
What Credit Score Do You Need to Get a Luxury Card?
Our friends at WalletHub estimate you need a credit score of 700 or higher to get a Luxury Card. We always point out that these are just estimates. You may be approved with a lower score or rejected with a higher score. 
If your score is around 700, you may want to raise it to 720 before applying. You may do so quickly by signing up for Experian Boost or a similar service.
The same source pegs the minimum acceptable credit score for Chase Sapphire Reserve® at 750. We found that half of the card's owners had a score above 760. You generally need a very good to excellent score for this card. 
If you want a Sapphire card but are a little short on credit score, consider the Chase Sapphire Preferred® Card. NerdWallet puts its minimum score at 690.
Bonus: The Chase Sapphire Preferred® Card delivers much of the goodness available from its Reserve sibling for a much smaller annual fee.
What is the Most Elite Credit Card in the World?
By most accounts, the award for elitism goes to the Centurion Card from American Express. You can't even get the Centurion Card without an invite, although you can request Amex to consider issuing you one.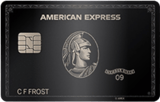 It helps to be a multimillionaire to get this card. Amex expects you to spend hundreds of thousands each year with it.
The annual fee is $5,000, and there is a $10,000 initiation fee (sort of a reverse signup bonus). It's the card for someone who has everything.
Are the Luxury Credit Cards Worth It?
We think products other than Luxury credit cards offer better cost/benefit ratios. That's not to denigrate any of the Luxury Mastercards. They each offer good rewards, and the top two provide a fair number of benefits. 
It's just that you can do better for less money.
In the end, value is in the eye of the beholder. The Luxury Card™ Mastercard® Gold Card™ certainly looks prestigious, and its heavy, gold-plated form certainly attracts looks. In other words, the card may be worth it to you.
We can make a stronger case for the Luxury Card™ Mastercard® Titanium Card™ because of its lower annual fee. But Luxury Card stripped it of several valuable benefits, and other cards cost less yet deliver more. 
We have no problem justifying the Reserve's annual fee. The card offers more than enough value to warrant the cost, especially if you travel frequently. We especially appreciate that its Chase Ultimate Rewards points are worth 50% more when you redeem them for travel at the Chase website.
The Chase Sapphire Preferred® Card, with its moderate annual fee, is a slam-dunk winner in the cost/benefit sweepstakes. It's hard to find another credit card that gives you equal or better benefits for the same price. 
Similarly, the American Express® Gold Card offers many Platinum-like features at a lower cost. The annual fee for the Amex Gold Card is less than half that of its Platinum siblings. Amex Gold is an excellent choice for cost-conscious travelers. 
Your Credit Card to Match Your Lifestyle
In the battle of Chase Sapphire Reserve vs. Luxury Card, Chase is the winner. But even so, the Luxury Card trio has a lot to like. It's one of the few card lines that still offers cellphone insurance, and the hotel benefits it provides are quite valuable.
And if you happen to prefer cards from Mastercard or already have an account at Barclays Bank, a Luxury Card may tick all your boxes. 
Advertiser Disclosure
CardRates.com is a free online resource that offers valuable content and comparison services to users. To keep this resource 100% free, we receive compensation for referrals for many of the offers listed on the site. Along with key review factors, this compensation may impact how and where products appear across CardRates.com (including, for example, the order in which they appear). CardRates.com does not include the entire universe of available offers. Editorial opinions expressed on the site are strictly our own and are not provided, endorsed, or approved by advertisers.