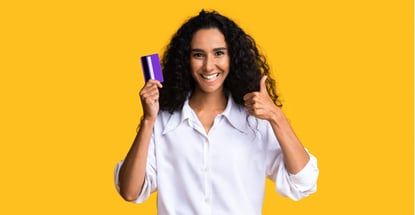 This Citi secured credit card review should interest the 26 million Americans who are credit invisible (i.e., without enough credit history to earn a credit score). Citi designed this card for consumers with limited or no credit. Unlike most secured cards, this one doesn't favor consumers with less-than-good credit.
A Good Card For Building Credit
Secured credit cards offer a solid strategy for establishing and building credit, but you will only succeed if you adopt creditworthy behavior. Every time you pay your bill on time, you're helping to nudge your credit score higher. 
Over time, you can graduate to an unsecured credit card and gain access to better rewards, lower costs, and more benefits. 
The Citi® Secured Mastercard® speeds your credit-building efforts by sending updates to Experian, Equifax, and TransUnion every month. The card keeps costs down through its no-frills philosophy. 
While you won't receive cash back or points from this card, you will receive protection against fraud and identity theft. 
Citi® Secured Mastercard® Benefits
The list of Citi® Secured Mastercard® benefits begins with its name, as merchants across the globe welcome cards with the Mastercard logo. You can get the card in exchange for a refundable deposit as low as $200. 
Once you receive your card, you'll have immediate free access to your FICO score as often as you'd like, with no impact on your credit score.
The card offers flexible payment due dates that you can set to work best for you. You can speak to a Citi customer representative anytime, day or night, who can answer your questions and resolve problems. 
The Citi® Secured Mastercard® offers solid account protection with $0 liability on unauthorized purchases and Citi Identity Theft Solutions, which offers free, personalized support if someone steals your identity. The bank routinely monitors your account to detect fraud or unauthorized use and will contact you when necessary to confirm suspicious purchases. 
Citi fends off potential data hackers with 128-bit SSL encryption, denying them the ability to see your information. The card offers additional security measures that include:
Security questions: You can block fraudsters from accessing your online account by setting your answers to various security questions.
One-time use passcodes: Citi will send you a single-use passcode via messaging or email to verify your identity.
Date/time stamp: The Citi Mobile App records each time you sign on, including the device you used.
Session timeouts: Citi will terminate your session if it's inactive for several minutes. 
Automated notifications: The bank will notify you via confirmation emails reporting changes to your user ID or password.
Automatic account lock: If Citi determines that someone may have compromised your sign-on credentials, it will lock your account and invite you to reset your password. 
Extended Validation SSL Certificate: The padlock on the address bar assures encrypted communication between the web server and your browser.
Mobile app security: You can sign onto the Citi Mobile App through encrypted biometric means (fingerprint or facial recognition) to secure your privacy and security. Moreover, the app doesn't store personal account information, keeping your data safe from theft or loss.
Other card benefits include contactless pay, digital wallet integration, and automatic account alerts about payments due, transactions, and balance amounts. 
No Minimum Credit Score Is Required For Approval
The Citi® Secured Mastercard® welcomes newbies looking to establish credit for the first time. Citi understands that it's hard to get credit if you don't already have credit, so it offers a card with a credit limit secured by your cash deposit. 
While the initial amount starts at $200, you can deposit up to $2,500, establishing a credit line much higher than that of most subprime unsecured cards.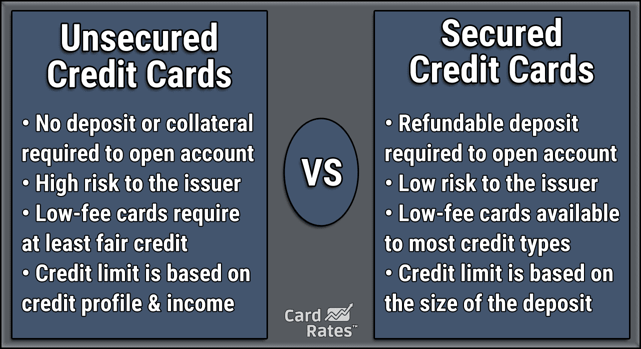 Even though Citi does not require a credit score, it will review your age, income, and debt to see whether you meet its credit qualification criteria. Other factors, such as pending or recent bankruptcy, can also impact approval. Poor credit can cause Citi to deny your application.
You can prequalify for a Citi credit card without affecting your credit score. The bank offers a pre-selection process that helps you quickly know whether you have a good chance of getting the card. 
However, Citi will pull your credit history (if any) when you apply for the card and use the information to help decide whether to approve you. The card does not claim to be geared toward consumers with poor credit, instead choosing to focus on those with no or limited credit history.
It may take up to two weeks after approval to receive the card, delivered via first-class mail. Once you receive your card, you'll be eligible for the Citi Flex Pay program that makes big purchases more manageable with predictable monthly payments split over defined periods.
5 Alternatives to the Citi® Secured Mastercard®
This Citi® Secured Mastercard® review wouldn't be complete without discussing these five secured cards that rank well at CardRates.com. You'll want to compare their benefits and costs closely to see which best fits your lifestyle.
The Capital One Quicksilver Secured Cash Rewards Credit Card is a top contender for the best secured credit card because it lets you earn cash back rewards (as a statement credit) without charging you an annual fee. The card offers card upgrades and credit limit increases if you use it responsibly when rebuilding credit.
The Capital One Platinum Secured Credit Card charges no annual fee or foreign transaction fees if you make overseas purchases. It is the only major card offering qualified applicants a credit limit greater than the initial deposit. Capital One may raise your credit limit after six timely payments.
The OpenSky® Secured Visa® Credit Card is our favorite among secured cards with no minimum credit score or credit check required for approval. The variable APR is below average, but the card charges a small annual fee. This card is good for building or rebuilding credit with only a modest minimum deposit because it reports to all three major credit bureaus.
If you want the best secured credit card with rewards, check out the Discover it® Secured Credit Card. In addition to cash back and a free FICO score, new cardmembers receive a one-time Cashback Match at the end of the first year following account opening.
The Bank of America® Customized Cash Rewards Secured Credit Card is a no-brainer for consumers who want or already have a relationship with BoA. The only knock against this card is its regular APR, with a higher maximum than we'd expect from a secured credit card.
Is the Citi® Secured Mastercard® a Good Card?
The Citi® Secured Mastercard® competes well among the secured cards CardRates.com evaluates. 
We like the Citi card because it doesn't charge an annual fee, offers quick approval, and reports your payments to each major credit bureau. We earlier described the card's benefits, which include some impressive security features.
Credit cards from major banks such as Citi usually offer synergies. For example, you can link the card with your Citi checking, savings, investment, and loan accounts and get the benefit of relationship pricing. You also get real-time transfers and payments, as well as easy access with a single user ID and password.
Alas, the card would be even better if it offered rewards or a signup bonus. Other items we don't like include:
The long (18-month) review period to receive an upgrade to an unsecured card
The delay of up to 100 days to refund your deposit if you close the account
The short deadline (14 days) to pay your security deposit
The relatively moderate maximum credit limit of $2,500
The stiff penalty APR for late payments
The requirement for applicants to have a bank account
Nevertheless, if you want a solid value card or already have a relationship with Citi, it's worth seriously considering the Citi® Secured Mastercard®.
What Type of Credit Card is the Citi® Secured Mastercard®?
As the name confirms, the Citi® Secured Mastercard® is a secured credit card. It is a good choice for consumers with limited or no credit history.
Characteristics of a secured credit card include:
Required deposit: You must provide a cash deposit, usually equal to your credit line, to get a secured card. The collateral doesn't pay for your purchases unless you fail to make the minimum payment due for a billing cycle. In most cases, the credit card company will decline any transactions that create a balance above your credit limit. A credit card issuer will typically refund your deposit and graduate you to an unsecured card if you make timely payments for a set period.

Costs are relatively low: Compared with a subprime unsecured card or business credit card, secured cards usually have lower APRs and fewer fees. For example, you'll never see a secured card with a signup or monthly maintenance fee. Many secured cards, including the Citi® Secured Mastercard®, do not charge an annual fee.

Easy to obtain: Some secured credit cards do not pull your credit when evaluating your application, and a credit card issuer often uses other criteria beyond your credit score. For example, Citi looks at your income and debt when you have little or no credit history. Secured cards are a classic way to establish a credit score or rebuild your credit.

Rewards may be available: Even though the Citi® Secured Mastercard® doesn't offer rewards for purchases, several other secured cards do. While the rewards rate is sometimes below that of an equivalent traditional credit card, it is a nice perk to have.

Reporting to all major credit bureaus: Most secured credit cards, including the one from Citi, report your payments to each major credit bureau. Your credit score can rise when the reports indicate timely payments and your outstanding balance is less than 30% of your available credit limit.

Credit monitoring: Many secured cards offer free access to some type of credit score. Citi provides you with your FICO Score, the most important score in use today. Look for cards that monitor any changes to your credit, as well as transactions, balances, and payments due.
In many ways, secured cards are better than subprime traditional credit card offerings, especially concerning fees, APRs, availability, and credit limits. They refund your security deposit, whereas subprime unsecured cards never refund fees. If you can afford a security deposit as low as $49, you can get a secured credit card with minimum hassle.
What Is the Highest Credit Limit For the Citi® Secured Mastercard®?
The Citi secured card sets its credit limit equal to your security deposit, which maxes out at $2,500. Citi does not pay interest on your security deposit, but it is FDIC insured. 
You have 14 days after approval to submit your bank account information, which Citi uses to collect the deposit via ACH. Citi Bank won't open your account until it receives your deposit. Citi advises unbanked consumers to visit a local branch to apply for the card. 
Citi keeps your deposit in a collateral holding account for up to 18 months. Unless the account goes into default, you should expect a refund by the end of the holding period or once you close your account. Note that refunds may take up to 100 days to receive. 
Does Citi Increase Your Credit Limit?
Citi will increase your credit limit only when you add money to your security deposit, up to the $2,500 max. The bank may refund your deposit and upgrade you to an unsecured card within 18 months of account opening.
The 18-month review period is not competitive with the shorter periods that rival secured cards offer. For example, the Discover it® Secured Credit Card begins reviewing your eligibility for an upgrade after only seven months.
Citi does grant requests for higher credit limits on its unsecured cards. You can ask for a higher limit online, at a branch, or over the phone. As a general rule, you should wait at least six months before requesting a higher limit. 

Citi may do a credit check when you ask for more credit, which may cause minor damage to your credit score. You can enhance your approval chances by paying your bills on time and boosting your credit score.
Is the Citi® Secured Mastercard® the Right Choice For You?
After reading this Citi secured credit card review, you may be unsure whether it is your best credit card choice. We think you should consider it a stepping stone to an unsecured card. You can use the card to boost your credit score by paying your bills on time and keeping your credit utilization ratio below 30%.
In its favor, the card charges no annual fee, reports to all three major credit bureaus, and offers free monitoring of your FICO Score. It's also a logical choice if you already have an account with Citi. We suggest you closely compare the Citi® Secured Mastercard® against the reviewed alternatives and choose the best credit card for you.
Advertiser Disclosure
CardRates.com is a free online resource that offers valuable content and comparison services to users. To keep this resource 100% free, we receive compensation for referrals for many of the offers listed on the site. Along with key review factors, this compensation may impact how and where products appear across CardRates.com (including, for example, the order in which they appear). CardRates.com does not include the entire universe of available offers. Editorial opinions expressed on the site are strictly our own and are not provided, endorsed, or approved by advertisers.