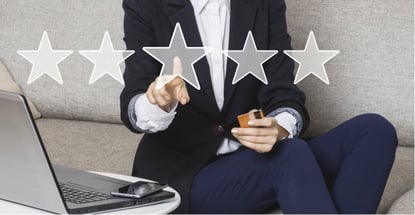 Capital One achieves top ratings in our Capital One Platinum Secured Credit Card review & deposit requirements overview.
For a consumer with a troubled or scant credit history, the biggest challenge is obtaining a credit card. From the issuer's point of view, credit card products are an exercise in risk management — the risk of losing money. Issuers worry about cardholders failing to make the minimum payments or spending beyond the card's credit limit.
Secured cards neatly balance these different viewpoints. They are the most obtainable cards for consumers with bad credit scores yet are indistinguishable from a traditional credit card when used at checkout lines or on ecommerce sites. Moreover, by reporting your payments to the credit bureaus, secured cards help you rebuild your credit.
Within the secured credit card realm, the Capital One Platinum Secured Credit Card rules as our top choice among secured cards with no annual fee. Read on to see why.
Minimum Deposit | Credit Limit | How it Compares | FAQs
The Capital One Platinum Secured Credit Card Requires a Minimum Security Deposit as Low as $49
The Capital One Platinum Secured Credit Card is easy to obtain because it is collateralized by your required security deposit, which starts as low as $49.
No annual or hidden fees. See if you're approved in seconds
Building your credit? Using the Capital One Platinum Secured card responsibly could help
Put down a refundable security deposit starting at $49 to get a $200 initial credit line
You could earn back your security deposit as a statement credit when you use your card responsibly, like making payments on time
Be automatically considered for a higher credit line in as little as 6 months with no additional deposit needed
Enjoy peace of mind with $0 Fraud Liability so that you won't be responsible for unauthorized charges
To qualify, your monthly income must exceed your rent or mortgage payment by at least $800. You also face rejection if you lack a bank account or are in the midst of an unresolved bankruptcy.
In addition, you need to be in good standing with any other accounts you hold with Capital One. That means you can't be over the credit line on other Capital One credit card products, nor can you have had a Capital One card charged-off in the last 12 months.
Other approval hurdles include currently owning two or more Capital One credit cards or applying for a Capital One card three or more times over the previous 45 days.
Once you get past the initial requirements, you'll find that the Capital One Platinum Secured Credit Card offers an unusually broad range of benefits for a card aimed at the subprime market, starting with no annual or foreign transaction fees.
Use the card when traveling to get automatic travel accident insurance, auto rental collision damage waiver, and 24-hour travel assistance services, all at no extra charge. You also get free extended warranty protection for eligible items purchased with the card.
The card provides you with personalized reminders and security alerts to keep you on top of your account. You can do things like track monthly recurring transactions, transfer balances, set up autopay for your monthly payments, pick your monthly payment date and method, and add an authorized user.
The Capital One Platinum Secured Credit Card offers several security features, including $0 fraud liability, virtual card numbers, and account alerts from Eno®, instant card lock using the Capital One Mobile app, and notifications from CreditWise® when your credit report changes. You can use Paribus from Capital One to ensure you receive any store refunds.
Approved Applicants Receive a $200 Initial Credit Limit
The card's required security deposit policy is unique and one of its strongest benefits. The initial credit line on all new cards is $200.
Most secured cards would require you to deposit $200 into a bank account that secures a $200 credit line. However, Capital One offers three deposit requirements: $49 for those with good credit, $99 if your credit is fair, and $200 if you have poor credit.
Therefore, many new cardholders won't have to tie up the full credit line amount of $200 in a locked bank account.
Furthermore, you can ask for a higher credit limit by increasing your matching deposit, up to a maximum approved credit line of $1,000. You must make the initial deposit amount before activating the card, but you have up to 80 days to gradually build up the security deposit before activation. Additional deposits must be made through electronic funds transfers in increments of at least $20.
Once the card is activated, the credit limit is locked in until you are automatically considered for a higher one, something that can happen in as little as five months. To be awarded a higher limit, you must have a strong record of on-time payments.

You don't have to increase your security deposit when your credit line increases. That's a good reason to accept the original $200 limit and wait for a higher one since you won't have to tie up any extra money in the security deposit account.
On the other hand, you may want to start with a larger credit line so you can purchase more on your card. One strategy would be to initially deposit, say, $500 into the security account, and then hope the limit will be increased in five months. The security account earns a frowny face because it doesn't earn interest. But with interest rates so low, that's not much of a hardship.
Eventually, you may be invited to convert your Capital One Platinum Secured Credit Card into an unsecured traditional credit card. That's when you'll appreciate the fact that your security deposit is refundable. This refund policy, which returns your deposit as a statement credit, sure beats the practice of certain other cards that charge a fee for awarding you a higher credit limit.
Note that the deposit will also be refunded if you close the account and pay your balance in full.
How the Capital One Platinum Secured Credit Card Compares to Other Secured Cards
The Capital One Platinum Secured Credit Card is our top choice among secured cards with no annual fee. However, it is not the only game in town. Check out these three competitive cards to see how they compare.
at Capital Bank N.A.'ssecure website
No credit check to apply and find out instantly if you are approved
OpenSky gives everyone an opportunity to improve their credit with an 85% average approval rate for the past 5 years
Get considered for a credit line increase after 6 months, with no additional deposit required
You could be eligible for the OpenSky Gold Unsecured Card after as few as 6 months
Reports to all 3 major credit bureaus monthly, unlike a prepaid or debit card
View your FICO® Score through your OpenSky account, an easy way to stay on top of your credit
The OpenSky® Secured Visa® Credit Card does not check the credit of applicants, making it a good choice when your credit score is down in the dumps. The Capital One Platinum Secured Credit Card doesn't make the same claim.
The OpenSky® Secured Visa® Credit Card accepts refundable security deposits, which match card credit limits, from $200 to $3,000 — that's $2,000 more than the maximum limit on the Capital One card. But it has no provision similar to Capital One's that allows some applicants to deposit as little as $49 for a $200 credit limit.
This card also charges a low annual and foreign transaction fee, but these are free on the Capital One card. Both share similar eligibility requirements. However, the OpenSky card lacks the travel and purchase protection benefits that come with the Capital One card.
at First Progress'ssecure website
Receive Your Card More Quickly with New Expedited Processing Option
No Credit History or Minimum Credit Score Required for Approval
Quick and Complete Online Application; No credit inquiry required!
Includes Free Real-Time Access to Your Credit Score and Ongoing Credit Monitoring powered by Experian
Full-Feature Platinum Mastercard® Secured Credit Card; Try our new Mobile App for Android users!
Good for Car Rental, Hotels; Anywhere Credit Cards Are Accepted!
The First Progress Platinum Prestige Mastercard® Secured Credit Card doesn't reference your credit history or score to approve your application, whereas the Capital One Platinum Secured Credit Card does. First Progress accepts an initial security deposit of $200 to $2,000 (vs $49 to $1,000 for Capital One) and allows your credit limit to grow to a maximum of $5,000 (vs $1,000 for Capital One), but has no provision offering an initial deposit smaller than the credit limit.
Unlike the no-annual-fee Capital One card, First Progress charges a moderate annual fee.
The First Progress card may offer you prestige, but that's about it when it comes to travel and purchase benefits, in stark contrast to the Capital One card. However, it does offer the basic fraud protection common to all cards issued by Mastercard. Synovus Bank is the issuer and bank advertiser of First Progress credit cards.
at Discover Card'ssecure website
No credit score required to apply.
No Annual Fee, earn cash back, and build your credit with responsible use.
Establish your credit line by providing a refundable security deposit of at least $200. That means a $200 deposit for a $200 credit line. Or a $500 deposit for a $500 credit line. Bank information must be provided when submitting your deposit, and the security deposit equals your credit limit.
Automatic reviews starting at 7 months to see if we can transition you to an unsecured line of credit and return your deposit.
Earn 2% cash back at Gas Stations and Restaurants on up to $1,000 in combined purchases each quarter. Plus, earn unlimited 1% cash back on all other purchases – automatically.
Discover helps remove your personal information from select people-search websites. Activate by mobile app for free.
| | | | | |
| --- | --- | --- | --- | --- |
| | 10.99% Intro APR for 6 months | | | |
The Discover it® Secured Credit Card offers cash back rewards, an unusual feature for a secured card. However, it does not offer the travel and purchase protection benefits you get from the Capital One Platinum Secured Credit Card.
The two cards share similar security and value features. The range of security deposits for the Discover card is $200 to $2,500 (vs $49 to $1,000 for the Capital One card), with no provision for a credit limit greater than the deposit amount.
Features found only on the Discover card include automatic monthly evaluation for an upgrade to an unsecured card, free overnight shipping of replacement cards, no late fee for the first late payment, and free FICO scores.
Is the Capital One Platinum Secured Credit Card a Good Card?
The Capital One Platinum Secured Credit Card is our favorite secured card and even holds its own when compared to unsecured cards for subprime consumers. It charges no annual or foreign transaction fee, and its other fees are low.
Its travel, security, and purchase protection benefits bespeak a card punching above its weight. Plus, it offers the advantages of Capital One's Eno, CreditWise, and Mobile App, all for free.
As a secured card, it helps cash-conscious consumers by requiring as little as $49 to receive a $200 initial credit limit. That's a unique feature. However, some folks may balk at the relatively low maximum credit limit of $1,000, since competing secured cards commonly approve limits from $2,000 to $5,000.
On the other hand, if you can afford to put several thousand dollars into a security account that pays no interest, you may be ready for an unsecured credit card.
We also like the card's policy of offering you a higher credit limit after five months of on-time payments without requiring an additional security deposit. In other words, the Capital One card can become partially unsecured well within the first year of ownership.
In other respects, the Capital One Platinum Secured Credit Card is typical of its type. The security deposit earns no interest and is refundable when you close the account. You can use the card anywhere that accepts Mastercard. The card also offers the standard Mastercard benefits, including $0 fraud liability, a global service hotline for lost or stolen cards, and ID theft protection.
Protecting your identity is important, and Mastercard monitors websites to find out whether someone is trafficking your personal information. It also helps you respond when you lose your wallet by helping you cancel and reorder all your credit cards and identity documents. These services are included with the Capital One card for free.
What Credit Score is Needed to Get the Capital One Platinum Secured Credit Card?
Any credit score is OK when applying for a Capital One Platinum Secured Credit Card. That's the meaning behind the credit level of "rebuilding," which is how Capital One markets the card. It also means that it makes a good first card because you don't need a credit history to get it and start building credit.
There are many roads to credit ruin. Failing to pay your debts is usually the underlying cause, even if the reasons are beyond your control. It gets worse if your bills go into collection or are written off.
The biggest approval hurdle affects folks who experience foreclosure and/or bankruptcy. These offenses remain on your credit report for up to 10 years, mucking up your access to new credit.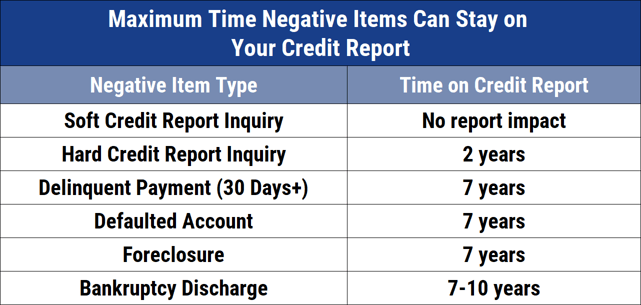 The value of the Capital One card is that it doesn't care about all those negative items in your credit history. Unless you are currently going through a bankruptcy proceeding or have defaulted on a Capital One credit card in the last year, you are in the running for approval of your application.
In this sense, rebuilding is a powerful concept that may allow you to grab control of your finances and start undoing previous damage. That's pretty profound for a credit card!
The Capital One card also suits folks new to the world of credit. It makes a good first credit card when you have no credit score or history, as is often the case for freshmen arriving at college.
However, if you're a student, you may have better choices, such as our top-rated student credit card, Discover it® Student Cash Back, with special features for students with or without a credit history.
Can I Build My Credit Score with the Capital One Platinum Secured Credit Card?
The Capital One Platinum Secured Credit Card reports your payment activity to all three of the major credit bureaus (Experian, TransUnion, and Equifax). This allows you to establish or rebuild your credit profile when you make your payments on time.
That's an important factor in building credit, but if you're serious about boosting your credit score, it also pays to clean up your credit reports. Mistakes on your credit reports can hurt you big time.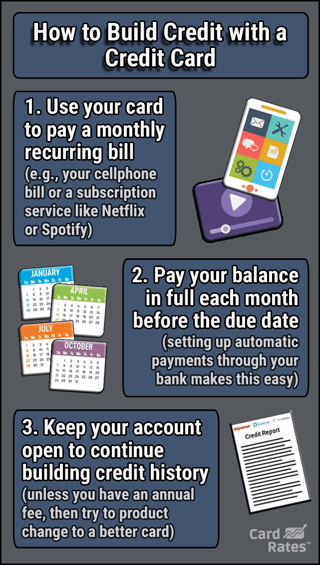 You can boost your bad credit score by dozens of points (or more) by removing inaccurate information from your credit reports. You do this by disputing specific negative items. If you win your dispute, the credit bureau will remove the bad entries and your poor credit score should show immediate improvement.
You start the process by ordering free copies of your three major credit reports from AnnualCreditReport.com, the only federally authorized free credit report source.
Next, comb through the details looking for accounts and transactions you don't recognize. These may be simple data entry errors, but also may indicate that you are a victim of identity threat.
Open a dispute for each inaccurate or unauthorized item, either by filling out an online form at the credit bureau's website or by mailing in a letter. The information you'll need to include is why you think the entry is wrong, backed by documentary evidence to prove your case.
Look for credit inquiries you didn't authorize — each one can lower your score from five to 10 points for up to a year.
The credit bureaus must investigate your disputed items and get back to you within 30 days. If they accept your side of the dispute, they'll expunge the bad information and probably raise your credit score.
You can appeal any decisions that go against you and contact the source of the disputed information to try working out a solution. You can also append a short comment to each disputed item remaining on the report.
If that sounds like too much work, consider using a credit repair company. They are experienced in fixing credit reports through aggressive action.
Make sure you select a reputable credit repair service that makes and keeps verifiable promises. You should also observe creditworthy behavior, including paying your bills on time and reducing your credit utilization, as measured by your credit utilization ratio.
Does the Capital One Platinum Secured Credit Card Allow Balance Transfers?
Balance transfers are a way for you to consolidate your outstanding credit card balances so you only have to pay one credit card during the month. That can be a plus since you only have to remember to make that one payment.
Also, you have only one minimum payment to fulfill each month, meaning you can stretch out payments further. Ideally, you would transfer your outstanding balances to the credit card with the lowest APR, although this isn't always feasible.
If you dive into the fine print, you'll find that you can transfer balances from other cards to the Capital One Platinum Secured Credit Card subject to certain conditions. You must wait at least 10 days after opening the account to request a transfer.
Even then, Capital One uses its own discretion to decide whether to permit your account to accept transfers. You cannot transfer balances between Capital One credit cards, including the co-branded cards for Bass Pro Shops CLUB, BuyPower Card, Cabela's, Kohl's, GM, Sony, Teamster Privilege, Union Plus, and Walmart.
The card is one of the few that charges no balance transfer fee. Many cards offer introductory balance transfer promotions in which a new cardholder is charged
no interest on transferred amounts
for a set period after opening the account.
Usually, these cards exact a balance transfer fee of around 3% for each transfer within the introductory period. The Capital One card doesn't offer a special balance transfer promotion — you must pay interest (but no fees) on transferred balances. The APR on transfers is the same as that for purchases.
The card's lack of an introductory 0% APR balance transfer program may not be much of a problem, since a secured credit card is probably the sole card owned by a cardholder. If you could qualify for multiple cards, chances are you'd select a secured card in favor of an unsecured credit card and take back the security deposit.
Does the Capital One Platinum Secured Credit Card Allow Cash Advances?
Yes, indeed, you can get a cash advance on your Capital One Platinum Secured Credit Card up to your credit limit. You'll pay interest on your cash advance at the same interest rate as that charged for purchases. Interest accrues from the first day of the advance — there is no grace period. You will be charged a cash advance fee.
A cash advance can be an attractive way to obtain emergency cash. You don't need permission or approval to receive the money, access is immediate, and you can pay it back at your convenience (as long as you make the minimum monthly payment).

Although a cash advance charges a fee and a higher interest rate than it does for some other types of loans, its cost is much more reasonable than a payday loan that charges triple-digit interest.
The cash advance available on this card can never exceed $1,000, which is the card's maximum credit limit. You may consider the ceiling as too low to meet your needs.
Alternatively, you may appreciate the fact that you can't get yourself into big trouble by borrowing a larger amount from your credit card.
Ironically, you are both the borrower and the lender when you get a cash advance from a secured credit card. The deposit account ensures that the issuer, credit union, or bank advertiser won't lose money if you fail to repay the loan.
Does the Capital One Platinum Secured Credit Card Charge Foreign Transaction Fees?
The short answer is no, the card doesn't charge foreign transaction fees.
A trip abroad can be an enjoyable event. Don't let your credit card ruin it. That can happen in several ways, but you can prepare ahead of time to minimize the risk.
Foreign transaction fees can be a real buzzkill. These fees cover the expense that your credit card issuer experiences when it has to exchange U.S. dollars for foreign local currency and vice versa.
For example, if you use your credit card to buy a cuckoo clock in Austria, the merchant will collect the purchase amount in euros, while you'll be charged the dollar equivalent amount, as set by the current exchange rate.
The card issuer uses the exchange rate to figure out the dollar amount you'll be billed, so your cost is tied directly to the chosen exchange rate. That exchange rate may not be the most favorable because the best rate is reserved for the biggest players worldwide.
While you can't control the exchange rate, you can choose to use a card that doesn't charge an extra fee for foreign transactions. Happily, the Capital One Platinum Secured Credit Card is such a card.
However, if you use the card to get cash from an ATM, don't be surprised if you're hit by a 1% to 3% ATM fee, separate and apart from any transaction fees.
If the prospect of an unfavorable exchange rate upsets you, you can exchange your dollars for euros, pounds, or other foreign currency before you leave American soil. This way, you'll know exactly how much you are paying for the foreign currency before you spend it.
The wisdom of this choice depends on which way exchange rates move by the time you spend the money. You can also exchange your dollars when you're in a foreign country, although you may face higher fees.
Of course, bringing cash of any denomination on a trip risks loss or theft. You also lose the ability to finance purchases. Perhaps the best idea is to diversify your money when traveling abroad by using a combination of cash, credit cards, and traveler's checks.
Experts agree that you should notify your card issuer before traveling so you don't set off alarm bells when you make a purchase far away from home. However, the Capital One Platinum Secured Credit Card is a chip card and doesn't require you to notify the issuer before travel.
Finally, one advantage of using a credit card abroad is access to travel services offered by the card issuer. In this regard, the Capital One card is tops among secured cards.
You get 24-hour travel assistance services and automatic travel accident insurance, all at no extra charge. The card also offers extended warranties on purchases and $0 fraud liability.
How Do I Get a Credit Limit Increase?
The initial credit line for the Capital One Platinum Secured Credit Card is $200. There are two ways to get a credit limit increase.
The first is to make a larger than minimum deposit before activating the card. You can deposit up to $1,000 to receive an equal-sized credit line, but you must complete the process within 80 days of receiving card approval.
The second way to get a credit line increase is to start with a minimum deposit and subsequently accept an offer for a higher limit that requires no additional security deposit. Capital One will automatically evaluate a credit increase if you pay your first five monthly payments on time. It also may award you a higher credit line over time if you demonstrate creditworthy behavior.

The maximum credit line for this card is $1,000. You may want to wait for a free credit line increase rather than buying it with a larger refundable security deposit because those deposited funds earn no interest.
Do I Need a Bank Account for Approval?
About a dozen different requirements determine your eligibility for the Capital One Platinum Secured Credit Card, and one of the most important is owning a savings or checking account at a bank or credit union. You use this account to source your refundable security deposit.
The other requirements for this card are:
Your application must be readable, complete, accurate, and verifiable. If you apply in response to an offer, the application must be received before the offer expires.
You must live in any of the 50 United States, Washington D.C., or at a U.S. military location.
You cannot reside at a correctional institution.
Your monthly income must exceed your mortgage or rent payments by at least $800. The credit card company may make an alternate determination about your ability to make monthly payments.
You must be at least 18 years old and have a valid Social Security number or Individual Taxpayer Identification Number.
You haven't applied for a Capital One credit card three or more times in the previous 45 days.
You don't already have at least two Capital One credit cards.
You don't have a past due Capital One credit card account.
You have not exceeded your credit limit on a card issued by the credit card company.
You haven't had a Capital One credit card charged-off within the past year.
You are not in the midst of a non-discharged bankruptcy.
This Capital One credit card is designed primarily for consumer use. You can apply for a separate account or a joint one if married.
Capital One Platinum Secured Credit Card Review: A Great Option with a Minimal Required Deposit
In this Capital One Platinum Secured Credit Card review & deposit requirements article, we find the card to be best among all secured cards that charge no annual fee. Part of the reason is that you can get a $200 credit line by depositing as little as $49. Another reason for its high rating is its suite of travel and purchase protection features that its competitors don't match.
We also like the Discover it® Secured Credit Card for its cash back rewards, although its required deposit policies and other benefits fall a little short of those offered by the Capital One Platinum Secured Credit Card.
Advertiser Disclosure
CardRates.com is a free online resource that offers valuable content and comparison services to users. To keep this resource 100% free, we receive compensation for referrals for many of the offers listed on the site. Along with key review factors, this compensation may impact how and where products appear across CardRates.com (including, for example, the order in which they appear). CardRates.com does not include the entire universe of available offers. Editorial opinions expressed on the site are strictly our own and are not provided, endorsed, or approved by advertisers.