Life is full of firsts. Your first steps, your first date, your first pizza — each first, whether big or small, is one of the many moments that make up a lifetime. But, some moments are more significant than others.
In fact, some firsts have the ability to set the tone for what's to come, and, sometimes, to shape your future. Like getting your first credit card. The card you choose — and how you choose to use it — can influence your financial future for years, if not decades to come.
With that in mind, getting your first credit card shouldn't be a snap decision like those you make in line at your favorite clothing store. Instead, you need to take a good look at all of your options to find the card that best fits your needs and lifestyle. That's why our experts have picked some cards that are among the best first credit cards available today. In our list, we'll explore student cards, secured cards, credit-building cards, and much more.
Student | Secured | Build Credit | Cosigner | Store | Good Credit | Prepaid
Best First Cards for College Students
Nearly everything in life has some sort of learning curve, including credit cards. What better time to learn how to use credit cards than while you're already working on your education? A student credit card can be a great tool for college students looking to establish their credit.
Most student credit cards are the same as any other unsecured credit card, except they're designed specifically for students, with special perks and benefits aimed at helping students start their credit journey on the right foot. Some of our favorite student cards even let you earn cash back and a statement credit for good grades.
Although student credit cards are designed for students, they're not exempt from CARD Act age restrictions. That means you'll need to be at least 18 years old and have a cosigner or independent income to qualify for your own credit card account. Otherwise, you'll need to be at least 21 years old.
On the plus side, money you earn through scholarships, grants, and fellowships can typically be reported as income on your credit card application. This can make it easier to qualify by showing you have the financial means to pay any debt you take on.
Best Secured Cards for First-Time Users
One of the hardest parts about qualifying for a first credit card is that you likely have little to no credit history, which a credit card issuer will generally see as a risky venture. A secured credit card eliminates the risk for credit card issuers by requiring a deposit to secure the credit line.
Aside from the deposit, a secured card works exactly the same as an unsecured card, with the ability to make in-store and online purchases anywhere your card's network is accepted. With some of our top-rated cards, you may even earn purchase rewards or avoid an annual fee.
One good thing about a secured credit card is that your security deposit is fully refundable. You can reclaim your security deposit at any time simply by closing your account, so long as you have $0 balance and your account is in good standing. In some cases, your security deposit may even earn interest.
Even better, several secured credit cards offer the ability to upgrade to an unsecured card. Some issuers will track your credit progress and automatically upgrade you to an unsecured credit card when they feel you've made sufficient improvement. If your card is upgraded, your full security deposit will be refunded.
Best First Cards for Building Credit
While student cards can be a good first option, and secured credit cards can be easy to obtain, what card do you choose if you're not a student and don't want to make a deposit? You find an entry-level unsecured starter card designed for first-timers and credit-builders.
With fair or limited credit, you likely won't be eligible for a top-tier rewards card or 18-month APR deals. That said, you also won't be relegated to subprime cards with outrageous fees. Our category picks include options without annual fees as well as cards that offer purchase rewards.
Given that these cards are intended for people to use to build their credit, they tend to fall a little short in the "bells and whistles" department. But don't just assume you should cancel your card as soon as you become eligible for something with more rewards or better rates.
Instead, consider transitioning your card after your credit improves. Many credit card issuers will allow you to transfer your existing credit line to a different card (so long as you qualify for that card) without needing to cancel your account. This can maintain your account's age, which can be particularly important for a first credit account.
Best First Cards for Cosigners
According to the CARD Act, 18-year-old applicants need either an independent income (hint: allowances don't count) or a cosigner to qualify for their own credit card accounts. For students and other young people, meeting the income requirement can be a challenge, making a cosigner the only way to obtain their own credit line.
Unfortunately, most credit card companies don't allow cosigners, so the options are limited. That said, several major issuers — Wells Fargo, Bank of America, and US Bank, specifically — do allow cosigners for most of their cards, including the competitive rewards cards below.
10. Wells Fargo Cash Wise Visa® Card

Receive 0% APR on new purchases and balance transfers for 12 months
Receive up to $600 in cellphone protection
Pay $0 annual fee
(The information related to Wells Fargo Cash Wise Visa® Card has been collected by CardRates.com and has not been reviewed or provided by the issuer or provider of this product or service.)
11. Wells Fargo Propel American Express® Card

Receive 0% APR on new purchases and balance transfers for 12 months
Earn 3x points on eating out and ordering in, gas, and travel
Pay $0 annual fee
(The information related to Wells Fargo Propel American Express® Card has been collected by CardRates.com and has not been reviewed or provided by the issuer or provider of this product or service.)
Before you rush out to find a cosigner, be sure you understand the responsibility you're asking them to take on. Cosigners are agreeing to be financially responsible for the credit line, meaning they'll need to repay any debts that the primary cardholder can't (or won't) repay.
Additionally, the credit line will be reported to the credit bureaus for both the primary cardholder and the cosigner. This means any bad credit behaviors — such as delinquent payments or, worse, default — will negatively affect the credit of both parties, potentially ruining your cosigner's good credit.
Best Store Cards for First-Time Users
Closed-loop store cards — those that can only be used with one brand — are usually easier to obtain than other types of cards, thanks to both to being closed-loop and because they tend to have low credit limits. Nearly every brand has its own store credit card, from clothing stores to gas stations and everything in between.
While it's not a great idea to get a credit card for each store you frequent, starting out with one store credit card for somewhere you shop regularly can be a good way to build credit when you use the card responsibly.
The Target REDcard doesn't offer traditional cash back that you redeem later. Instead, you'll save 5% right at checkout, reducing your immediate out-of-pocket costs for everything from bath products to winter wear.

Get 5% off your total purchase at checkout for eligible in-store or online Target purchases
Receive exclusive deals & discounts
Pay no annual fee
Don't forget to use your favorite manufacturer's coupons on top of your Target REDcard discount to earn even more savings every time you shop.
14. Amazon.com Store Card
The Amazon.com Store Card can be a good option for first-timers who are already Amazon Prime members, as cardholders who are Prime members earn 5% cash back on Amazon.com purchases.

Receive special financing on eligible Amazon.com orders of $149 or more made with your card
Amazon Prime members get 5% cash back on Amazon purchases
Pay no annual card fee (Prime fee may apply)
All cardholders can also access special financing, regardless of Prime membership. However, financing deals come with deferred interest, so be sure to pay off your financed balance well before your promotional period ends.
The Old Navy Credit Card offers rewards on purchases made at Old Navy, as well as other Gap Inc. brands.

Earn 5X points per dollar on purchases at Old Navy and other Gap Inc.-brand purchases
Reach Navyist status by earning 5,000 points
Pay no annual fee
One thing to keep in mind with this card is that rewards are capped at $250 per billing cycle. Rewards earned beyond the monthly cap will be rolled over into the next billing cycle.
Best First Cards for Good Credit
In some cases, you may be looking for your first credit card but already have an established credit profile thanks to other types of credit, such as an auto or student loan or having been an authorized user for a card account in good standing.
Whatever the case, if you already have a good credit score (a FICO Score above 700), your credit card options will be better than those for most first-timers. With good credit, you'll have your pick from a wide range of rewards credit cards, no-annual-fee cards, and 0%-APR cards — plus cards with all of the above.
Given the number of options, picking the right rewards credit card can take some research. You'll want to consider the categories in which you have the most out-of-pocket costs, be it gas stations, groceries, or dining out. Once you know where you spend the most, choose a rewards card that offers bonus points or cash rewards for those purchases.
Of course, rewards may not be your biggest concern. A card with a low interest rate on balance transfers may be better if you're paying high interest rates on an existing balance. Similarly, if you travel frequently, you may be most interested in a card without foreign transaction fees for more affordable purchasing abroad.
Best Prepaid Cards for First-Timers
If your only reason for obtaining a credit card is to make online purchases, then a prepaid card may be a useful alternative to a credit card. Prepaid cards can be used to make purchases anywhere the network is accepted, including most online retailers.
The benefit to prepaid cards is that they don't require any kind of credit check or credit history to obtain. You simply connect the card to a bank account, similar to a debit card, and pre-load the card with funds. Purchases are paid from the funds you put on the card, rather than a bank-funded credit line.
Although prepaid cards can be good tools, they do have a number of downsides, not the least of which is that they don't report to the three major credit bureaus. While this means that prepaid credit cards can't hurt your credit, it also means they can't be used to build a credit history or improve your credit score.
Additionally, prepaid cards lack many of the perks of regular credit cards. Most prepaid cards won't offer credit card rewards, so you won't earn points or cash back. They also don't typically offer the travel and purchase protection benefits provided by most credit cards.
How Old Do You Have to Be to Get a Credit Card?
Once upon a time, the credit card issuers were the first ones to wish you a happy 18th birthday — by way of a slew of pre-approval invitations in your mailbox. Today, the CARD Act restricts marketing of credit card products to consumers under the age of 21, making it necessary to opt-in to receive invitations before your 21st birthday.
Furthermore, the CARD Act set limitations on when and how young people can qualify for their own credit card accounts. As before the law, you still need to be at least 18 to open your own credit card account — i.e., to be the primary cardholder, not just an authorized user — but there's now a catch.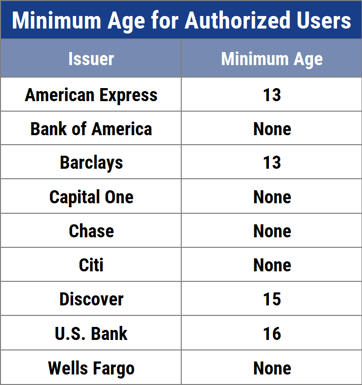 These days, applicants under the age of 21 (but over 18) need to meet one of two conditions to open their own card: have an independent income source or apply with a qualified cosigner.
And no, the allowance you receive from your parents every week does not count as "independent income."
The only way to obtain a credit card in your name under the age of 18 is to become an authorized user on an adult's credit card account.
Authorized users are issued their own card and can make purchases as normal, but are not financially responsible for the account. Make sure the primary account holder is responsible, however, as high balances and late payments may reflect poorly on the authorized user's credit reports as well as the credit of the primary cardholder.
Some credit card companies have a minimum age requirement for authorized users, but other companies will allow authorized users or any age. In many cases, accounts on which you are an authorized user will appear on your credit profile, which can help young people to establish a credit history before they even turn 18.
How Do You Establish & Build Credit?
Having a positive credit history is the simplest way to ensure you can qualify for affordable credit products when you need them. And, given that 15% of your FICO Score is based on your credit history, the sooner you start building it, the better your credit score can be.
All you need to establish a credit profile is to open a credit account. This can be a consumer credit card, but it can also be done with various loan products like auto or student loans. In some cases, a business credit card may also show up on your personal credit report.
The key factor in establishing a credit history is that the lender or issuer must report your payment history and balance information to at least one (but, ideally, all three) of the major credit reporting agencies, Equifax, Experian, and TransUnion.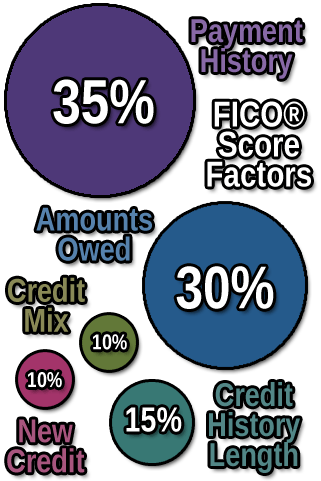 Once you open a credit line that reports to the credit bureaus, you'll start building a credit history. It typically takes at least six months of payment history to become eligible for a credit score under most credit scoring models. Most credit score ranges go from 300 up to 850.
It's important to understand that you don't start off with a perfect credit score. In fact, most people will likely start off with a low credit score (a FICO Score in the 500 to 600 range) and have to build up from there.
Thankfully, building up your credit score is fairly easy, as you simply need to maintain good credit habits. The most important thing is to always pay your bills on time, making at least your minimum required payment before your due date. (Of course, you'll ideally pay off your full credit card balance each month to avoid interest fees).
That's because your payment history is more than a third of your credit score, and even a single delinquent payment — one more than 60 days late — can tank your fledgling score. You should also be cognizant of your credit utilization — avoid maxing out any credit cards — as your credit-to-debt ratio can contribute to up to 30% of your score.
How to Choose Your First Credit Card
Once your credit is well-established and you have your pick of the credit card market, choosing a new card will be about finding a card that offers the best rewards program and the lowest rates.
However, while these are still important factors in selecting a first card, they probably shouldn't be your main focus. For example, while you'll still want a low purchase APR on your first card, you likely won't need a card with a balance transfer offer (balance transfers aren't useful if you have no balances).
In general, picking the best credit card for your first card will depend on what you can qualify for more than anything else. If you need a cosigner, for instance, your options are limited to issuers and cards that allow cosigners.
Similarly, certain types of rewards cards will likely be out of reach at first. The Chase's Ultimate Rewards® program, for instance, is very popular for travel rewards, but the cards that earn Ultimate Rewards® generally require at least good credit to qualify, so they're not a good choice of starter for most people.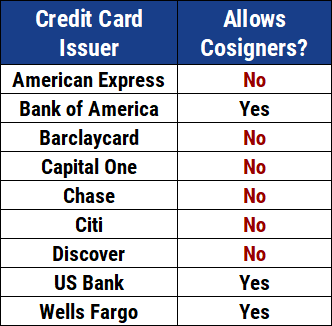 Of course, that's not to say that you can't earn cash back or points with your first credit card. Plenty of rewards cards are available to those with limited credit, particularly student and secured cards.
Depending on the rewards program, you may even earn bonus points or cash rewards for purchases made in set bonus categories. These cards can be a good way to maximize your rewards for purchases you make most frequently.
You can also find a first credit card that will offer a signup bonus, a one-time bonus that offers you extra cash back or rewards points for reaching a certain spending requirement in the first few months of account opening. Sign-up bonus offers for starter cards won't be huge, but they're still valuable additions.
One of the first decisions you'll likely need to make when selecting a first card is to decide whether you want to go with an unsecured or secured card. Secured cards are much easier to qualify for with no or limited credit, and they can offer better benefits and lower rates. However, they do require a deposit.
Depending on your needs (and means), you may choose a secured card over an unsecured card to obtain a higher credit limit. Most secured cards allow you to obtain a higher credit limit by making a deposit larger than the required minimum.
Other factors can also influence your pick for a first card. If you will be traveling abroad, for instance, you may wish to find a card without foreign transaction fees, rewards credit card or not. You also need to decide if you are willing to pay an annual fee.
Don't forget that you may want to hang on to your first card for quite a while, so cards without an annual fee can be easier to keep for the long haul.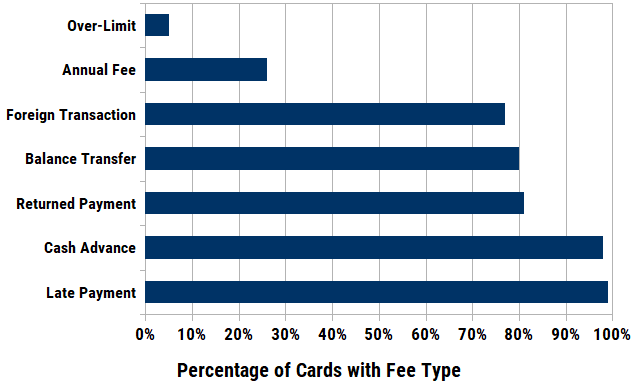 You may also want to factor in things like the issuer and credit card network. The credit card issuer will be who you interact with to manage your account, and you may want an issuer with a reputation for good customer service.
The network you select will determine where you card is accepted, another key factor for travelers. Credit card issuers and networks also offer various perks and credit card benefits — things like rental car insurance and extended warranty protection — that can offer a lot of value if you'll use them.
Make Your First Credit Card Impression a Good One
Some of life's firsts are small things, like your first digital music download or your first time eating chili fries. Other firsts, however, can have huge impacts on your life — and on your future.
Despite their ubiquity in today's world, getting your first credit card should definitely fall into the latter category.
That's because your first card can set the tone for the rest of your financial future. Picking the right card — and using it responsibly — can put you on the path to good credit later in life, making it easier (and a lot less expensive) to obtain loans and other credit products.
But simply selecting the best card isn't a guarantee of success. You need to use that card wisely to build credit. This means always, always, always making your payments on time, as well as maintaining low credit card balances and keeping your overall debt levels in check.
Advertiser Disclosure
CardRates.com is a free online resource that offers valuable content and comparison services to users. To keep this resource 100% free, we receive compensation for referrals for many of the offers listed on the site. Along with key review factors, this compensation may impact how and where products appear across CardRates.com (including, for example, the order in which they appear). CardRates.com does not include the entire universe of available offers. Editorial opinions expressed on the site are strictly our own and are not provided, endorsed, or approved by advertisers.