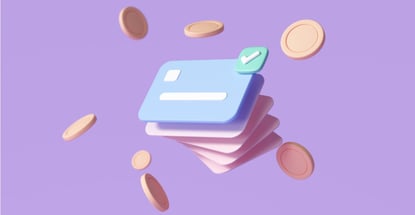 A credit card can be a helpful financial tool when used wisely. These plastic forms of payment make it easy and convenient to pay for goods and services so you don't have to carry cash. They offer robust reward programs so you can earn cash back, free flights, and hotel stays for all your purchases. 
Some cards even offer multiple layers of protection, including fraud alerts, extended warranties, extended return windows, and travel insurance. What's more, you can use credit cards to establish a credit history and build a healthy credit profile. Having a credit card has its perks, but they come with some potential risks, too.
Anyone who fails to pay their entire bill by the due date or carries a revolving balance from a previous statement will have to pay interest on that unpaid balance. Unfortunately, 40.7% of credit cardholders carry a balance from month to month, as reported by the American Bankers Association's Credit Card Market Monitor report.
As interest accumulates, paying off your credit card balance can become harder. The longer it takes for you to pay off your balance, the more you can expect to pay as you will pay interest on interest. As interest fees pile up, it will become increasingly difficult to pay down the balance, which is how consumers go into debt. 
The best way to manage your credit card and save money is to avoid paying interest fees. 
Considering the average credit card balance in the U.S. hovers around $5,525, according to Experian, a lot of cardholders are throwing away money on interest each month. Avoiding interest is your ticket to improving your finances and saving money, and it may not be as difficult to do as you may think.
Here are six ways to avoid paying credit card interest fees.
1. Don't Carry a Balance
There's a common myth about credit cards that has a lot of people believing that carrying a balance from month to month will improve their credit score. The reality is that carrying a balance means you will waste money on interest, and it could potentially damage your credit rating. 
That's because carrying a balance increases your credit utilization rate — or the amount of credit you're using versus how much you have available — a figure that credit reporting agencies and lenders use to assess your borrowing risk. Paying off your balance in full will save you money on interest and help improve your credit. 

If you're struggling to pay off your balance in full each month, it's a clear indicator that you're living beyond your means, and you have to make adjustments to your monthly spending.
2. Pay Bills On Time
You will incur a late fee if you don't make at least the minimum payment by the due date, but that's not the worst of it. If you skip two payments in a row, your credit card issuer may raise the interest rate on your current balance and on any new purchases. And don't forget the damage to your credit score overdue payments will garner.
Considering the average penalty interest rate can be as high as 29.99%, missing a payment will cause you to spend even more on interest fees. While it's possible to negotiate this rate back down after maintaining consistent on-time payments for at least six months, such high penalty interest rates make it even more expensive to carry a balance. 
Over time, you will pay more in interest, and it will take you much longer to pay down your debt. 
3. Look For No-Interest Intro Offers
Opening a new credit card is an easy way to dodge interest fees, especially if you're planning to buy a big-ticket item and need some time to pay it off. That's because many credit cards offer introductory promotions for new members that waive interest on purchases for a period after account opening, usually anywhere from 15 to 21 months. This gives you more flexibility to pay down the balance without raking up interest fees. 
Some cards even allow you to earn rewards on those purchases as well. The following three cards are our top-rated offers with no interest on new purchases for more than a year:
It's worth noting that anyone who misses a payment may trigger a penalty APR, which could mean losing that promotional 0% introductory offer.
4. Avoid Cash Advances
Credit cards are a convenient way to pay for goods and services, but did you know you could use your card to get cash from an ATM? Referred to as cash advances, cardholders can use their credit cards like a debit card when they're in a crunch and need cash quickly. 
Although this sounds like a helpful perk, it comes with a catch: If you use your card for a cash advance, the issuing bank will slap you with a high interest rate and a cash advance fee on top of any ATM withdrawal fees. 
Cash advances do not receive an interest-free grace period as purchases do, and the interest starts accruing immediately on the amount you withdrew until it's paid back.
Using your debit card to pull money out of an ATM is the best solution to avoiding cash advances. But if you don't have a debit card on hand and need cash quickly, consider alternative payment options such as a digital money transfer app like Venmo, Zelle, or Apple Pay.
5. Transfer Your Balance
If you're struggling to pay down your credit card debt, the fastest way to stop paying interest is to transfer your balance. Many credit cards that offer 0% APR on new purchases may also waive interest on qualifying balance transfers so you have more time to pay off your transferred balance without worrying about interest piling up. 
The following cards are our top-recommended balance transfer offers:
Just make sure to use an online calculator and run some numbers to determine whether you can realistically pay off the balance before the promotional period expires.
6. Negotiate a Lower APR
Card issuers use several different factors, including your credit score, to determine the interest rates you'll be charged — but they aren't set in stone. Just as easily as a card issuer can increase interest rates as a penalty for missing payments, they can lower rates, too.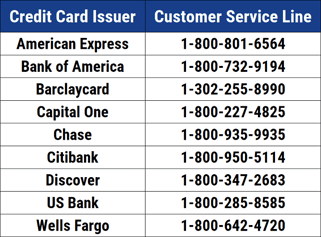 You will have the most success negotiating a reduced APR if you have a positive history of paying on time and maintaining a low balance. It's not a guarantee, but it's certainly worth exploring, especially ahead of a big purchase that you plan to pay back over time. 
In this situation, a lower interest rate would help you save big bucks, so call customer service and ask. This isn't the only scenario in which you should try to negotiate your interest rate.
In the event you missed a payment by a day or two due to extenuating circumstances and were charged interest and potential late fees, call customer service to find out if they can reverse those charges. Point out your positive account management history and card loyalty. Oftentimes, credit card companies are willing to issue a refund as a one-time courtesy.
Keep More of Your Hard-Earned Money
Using a credit card doesn't mean you are destined to pay interest on your purchases. Employing smart spending strategies and following these tips can help you avoid unnecessary fees. This way, you can keep more of your hard-earned dollars in your own pocket.
Advertiser Disclosure
CardRates.com is a free online resource that offers valuable content and comparison services to users. To keep this resource 100% free, we receive compensation for referrals for many of the offers listed on the site. Along with key review factors, this compensation may impact how and where products appear across CardRates.com (including, for example, the order in which they appear). CardRates.com does not include the entire universe of available offers. Editorial opinions expressed on the site are strictly our own and are not provided, endorsed, or approved by advertisers.