credit card advice
Disclosure: When you apply through links on our site, we often earn referral fees from partners. For more, see our ad disclosure and review policy.
In a world where you can use a credit card to pay everyone, from your favorite babysitter to the artist on the street, it's a rare event when you need to fork over actual cash for something.
Rare, but not unheard of — like when you need $50 cash to keep your mis-parked car from being towed, and you need it now. But even when you need cash in hand, your credit card can be a valuable tool.
Indeed, when people speak of getting cash from a credit card, there are two methods to which they're usually referring: pulling cash from an ATM, for when you need cash now, or getting cash back rewards, which act as a rebate on everything you buy.
Cash Advance | Cash Back Rewards
Method 1: Get a Cash Advance from a Credit Card
Although most things in life can be paid with a swipe or a tap, cash has yet to go completely out of style. When you need emergency cash but don't have enough in your bank account to cover the situation, you may be able to use your credit card to pull cash out of an ATM.
Called a credit card cash advance, this service can be handy — but it isn't free. Cash advances not only come with transaction fees for each advance, but also tend to charge higher APRs than other transactions.
That said, a cash advance can be the lesser of evils in some cases, particularly when used as an alternative to a more expensive short-term cash advance loan or a payday loan.
How it Works
Before attempting to withdraw money, you should first check your credit card agreement or online account to verify that your card is eligible for a cash advance and to find out your card's cash advance limit. That limit will likely be much smaller than your actual credit line.
Once you know if, and how much, you can get from an advance, you'll need to decide how you want to obtain your funds. The most common way to get money from a credit card is to set up a cash advance PIN so you can use your card to withdraw money from an ATM.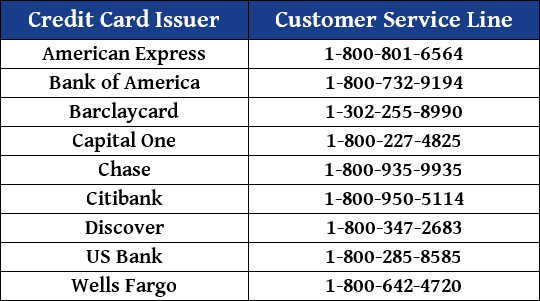 Most issuers will allow you to set up your cash advance PIN online, although you may have to contact your card's customer service line in some cases.
Once you've set up a cash advance PIN, you can use your credit card at any eligible ATM the same way you would use a debit card (though the money isn't coming from your bank account, it's being charged to your credit card as a cash advance transaction).
If you don't want to set up a PIN, some credit card issuers may allow you to simply present your credit card and photo ID at a local branded bank branch to receive a cash advance.
Credit card convenience checks are also a common way to perform a cash advance. Convenience checks are paper checks mailed to you by your credit card issuer that can be used like any check to make a payment via your credit card, but the transaction is treated as a cash advance by the credit card.
Best Cards
If you're looking for a credit card without any cash advance fees, you're probably going to need to join a credit union. If you want to use a credit card from a major bank to make a cash advance, you're likely going to pay a fee.
Those cash advance fees tend to range from 3% to 5% of the total transaction amount, which can add up as your advance grows. So, to pick the best card for a cash advance, it's a good idea to use one with a lower cash advance fee.
At the same time, you'll also want to look at the cash advance APR, which is often separate from — and several points higher than — the usual purchase APR. Cash advances start accruing interest right away, so a lower APR can help keep costs down.
Although you won't earn any rewards on cash advances, the Capital One® Venture® Rewards Credit Card is a popular choice for everyday travel spending. The card has a (relatively) low 3% cash advance fee with a reasonable 17.24% - 24.49% (Variable) on cash advances.
The Capital One® Platinum Credit Card is available to a wider range of credit scores than other Capital One cards, but offers the same moderately low 3% cash advance fee. The APR will be a little higher, with cash advances charging the same 26.74% (Variable) as new purchases.
The Chase Freedom Unlimited® has a cash advance fee of either 5% or $10, whichever is greater. Though the fee is on the higher end of the average scale, what makes this card attractive are the reward potentials. Cardholders earn 3% cash back on all purchases in the first year up to $20,000 spent. After that, you will earn 1.5% unlimited cash back on all purchases.
Considerations
The first and most obvious consideration when contemplating a credit card cash advance is the cash advance fee charged by most cards. At 3% to 5% of the total transaction amount, these fees can add up.
Then there's the fact that cash advances aren't included in the credit card grace period, meaning interest will start to accumulate as soon as the cash advance transaction hits your account. Given that many cards charge higher APRs for cash advances than other transaction types, those interest fees can get expensive fast.
You should also keep in mind that you may be making a cash advance even if you don't withdraw cash from an ATM. There are a number of cash equivalent transaction that are typically treated as cash advances by credit cards, including purchases of money orders, traveler's checks, lottery tickets, and some gift cards.
Finally, cash advance transactions won't earn any credit card rewards, nor will they count toward the spending requirement for a credit card signup bonus.
Method 2: Get Cash Back Rewards from a Credit Card
The other popular way to get cash from a credit card is to earn it through credit card rewards. Cash back credit cards are available for almost any credit profile — including bad credit — and to complement most spending styles, offering a nearly universal rebate on just about everything.
While it's most common to see cash back rewards redeemed as a statement credit that can help pay your credit card balance, you can still get physical cash by having your cash back deposited into an eligible bank account or even mailed as a physical check in some cases.
How it Works
In today's credit card market, you can customize nearly everything about how you earn and redeem your cash back rewards. That's because there are literally dozens of cash back rewards cards from which to choose, and that competition has been good for cardholders.
Of course, it all starts with obtaining a credit card that earns cash back. There are two main styles of cash back cards, the first of which offers unlimited cash back at a single rate, typically 1.5% to 2% on every purchase.
The second type of cash back card offers a lower unlimited rate on most purchases — generally just 1% — while also offering higher cash back rates for purchases made in specific bonus categories.

Once you have a card, earning cash back is usually just as simple as making purchases with your rewards card. In some cases, you may need to activate your bonus categories to start earning (most often with cards with rotating bonus categories).
Redeeming your cash back will vary by issuer, but can usually be done in a few clicks through your online credit card account. Depending on your credit card issuer, you may need to accumulate a certain amount of cash back — typically $25 worth of rewards — before you can redeem.
Best Cards
Choosing the right cash back credit card for your spending style will usually come down to determining where you make most of your purchases. If you spend a lot in popular merchant categories, such as gas stations, grocery stores, or restaurants, then you can likely benefit from a card that offers bonus rewards for those purchases.
If your spending doesn't happen to match up with the popular bonus categories, however, you're likely better off finding a credit card that offers a high unlimited rate on everything to maximize your cash back earnings.
The Discover it® Cash Back is a popular choice for its quarterly rotating cash back bonus categories, which offer 5% cash back on up to $1,500 in eligible category purchases each activated quarter. Plus, you'll earn unlimited 1% cash back on all other purchases and pay no annual fee.
The Chase Freedom Unlimited® is a simple flat-rate cash back rewards credit card that offers an unlimited 1.5% cash back on every purchase, regardless of category, with no annual fee. There's no minimum cash back threshold to redeem your rewards.
The Discover it® Secured is a good choice for those with no/limited or poor credit who want to earn rewards. Qualified applicants can open an account with a minimum $200 deposit and earn 2% cash back on the first $1,000 in combined gas station and restaurant purchases each quarter, and unlimited 1% cash back on all other purchases.
Considerations
Perhaps the most important consideration when thinking about getting a cash back rewards credit card is whether you can use the card responsibly.
For example, charging more than you can repay just to earn rewards is usually a losing proposition. The cash back rewards you earn will rarely outpace the interest fees charged when you carry a balance from month to month.
The card's annual fee is also an important thing to consider. As the rewards rate for a credit card rises, so, too, does its annual fee in most cases. While there are certainly times when paying an annual fee is well worth it for the highest rewards rate, that's not always the case.
Another consideration is that cash back rewards are often not the most valuable type of credit card rewards.
Flexible points and travel miles can often provide a higher rate of return when redeemed wisely, making it important for those interest in maximizing rewards to consider the potential opportunity cost of using a cash back card.
Cash is King
In an economy where it's getting rarer and rarer to make a transaction in cash, the push toward becoming an entirely cashless society is getting stronger. But despite growing efforts to bring down the reigning monarch, Cash is still King of many realms.
That prevalence doesn't seem to phase most credit cards, however. Not only can your trusty credit card be used to get quick cash in an emergency, but the cash back rewards most can earn are lining the pockets of millions of cardholders.