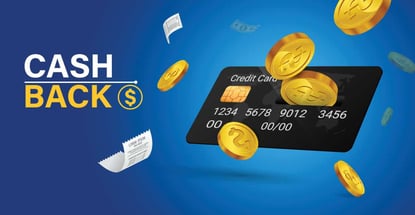 Many Reddit members are quite knowledgeable about their topics of interest. For example, the Credit Cards Subreddit features numerous conversations and opinions about cash back cards. 
We have combed through the lot to find the cash back cards that Reddit users hold in the highest esteem. Let's take a closer look at these favored cards and sample what some Redditors have to say.
Reddit Recommendations For the Best Cash Back Cards
The following cash back cards get the nod from multiple Reddit users. Most charge no annual fee and provide above-average rewards. 
Editor's note: Comments edited for readability.
The Bank of America® Customized Cash Rewards credit card lets you control your cash back rewards. The card's highest cash back rate applies to your choice among the following merchant categories: gas (the default), dining, online shopping, drug stores, travel, or home furnishings. Bonus earnings are capped to a spend limit, and you can switch categories monthly on the Bank of America website or mobile app.
"The 3% cash back on the category you like turns out to be pretty great. I chose online shopping and lots of things quality for it…There is also a 'relationship bonus' that actually bumps it another 0.3%, so the real cash back value is 3.3%. Just wanted to put this out here for those who like to maximize cash backs like me."

— u/geezer_red
We consider the Discover it® Cash Back card to be the best credit card for first-year rewards because of the issuer's Cashback Match. Its rotating merchant categories pay a high cash back rate (subject to a purchase limit) when you activate them each quarter. The card features a 0% intro APR on new purchases and balance transfer transactions. It provides several security safeguards, including the Freeze it® on/off switch and online privacy protection.
"I'm a big fan of the Discover card. I see it as a long-term, forever card as there will always be a quarter I will use the card, whereas there are cards I've gotten within the last two years that I was super excited about but now rarely use."

— Jesse_berger
You can redeem ThankYou Points from the Citi Double Cash® Card for cash via a check, direct deposit, or statement credit. The card provides 24/7 customer support, contactless pay, digital wallet compatibility, and unique entertainment event access. This Citi card delivers around-the-clock fraud protection through $0 liability coverage, Citi Identity Theft Solutions, and Citi Lost Wallet Service.
"Double Cash is still incredibly valuable for non-category spending. The DC serves a purpose until a flat 3% card ever shows up."

— patentliaison
"Double Cash is still a solid card for 'other' categories. I also like to use its virtual credit card function."

— PlatypusTrapper
The Capital One SavorOne Cash Rewards Credit Card provides tiered cash back on groceries, dining, Uber, streaming, and entertainment expenses. You earn rewards on all eligible purchases without quarterly activations. The card offers a welcome bonus and a 0% intro APR for new cardmembers. You also receive 24-hour travel assistance, complimentary concierge services, and travel accident insurance. 
"This card is literally free paychecks if you use it for ordering in/eating out. 10% cash back (Uber/Uber Eats) +3% cash back on restaurants/groceries. Not to mention $0 annual and foreign transaction fees … It's basically a must-have in your wallet, especially for someone like me who uses Uber a lot for transportation and food."

— fignompe
The Bank of America® Unlimited Cash Rewards credit card pays a flat cash back rate on all eligible purchases. The rewards are unlimited and never expire while the account remains open. The card is perfect for everyday purchases since it doesn't favor any merchant categories.
"Unlimited Cash Rewards becomes one of the best catch-all cards if you are able to qualify for the Preferred Rewards Program. 1.5% effectively becomes 2.625% with the 75% rewards multiplier."

— afour495
Although technically a points card, you can easily convert the rewards from the U.S. Bank Altitude® Reserve Visa Infinite® Card into a statement credit or gift cards. This Reddit favorite provides tiered reward points for travel, hotel, car rental, and mobile wallet purchases. Although it has a relatively high annual fee, you can recoup most of it through reimbursements on eligible purchases.
"For me, 3x mobile wallet (redeemed at 4.5% toward travel) trumps all the card's deficiencies. There's simply no other card on the market with a bonus category as broad as mobile wallet. You can use a mobile wallet for most in-store and online purchases…It's still easily worth it and a keeper for me."

— space_cadet
The Blue Cash Everyday® Card from American Express is an excellent choice for grocery, online, and gas shoppers, with bonus cash back on eligible purchases. The Blue Cash Everyday® Card doesn't charge an annual fee. It has a high credit limit and attractive introductory offers but imposes a stinging penalty APR if you miss a payment.
"My girlfriend just got Amex Blue Cash, and I'm an authorized user on her account. I like it for the same reasons: 3% on gas, groceries, and online purchases. Plus, Hulu and Disney for $7 a month after the credit? Sold. It's a nice card for the daily stuff, I think. I'm a fan, personally."

— PreppyFinanceNerd
How Do Cash Back Credit Cards Work?
Many credit card gurus (including plenty of Reddit users) leverage their purchasing power to earn big rewards from their everyday spending. 
A flat-rate cash back card has the most straightforward rewards proposition. These cards pay unlimited cash back based on a set percentage of your monthly credit card purchases — typically between 1% and 2%.
The next type of cash back card has tiered rewards. These cards have bonus merchant categories — such as gas stations, restaurants, and grocery stores — and offer high cash back earnings when you use the card for those purchases. You can typically earn 3% to 5% cash back on these specific categories and 1% on all others.
Rotating-category rewards cards change the top-earning category every three months. If you fail to activate the bonus category, your purchases revert to the standard rewards amount. That's why vigilance is crucial with these cards to maximize your earnings.

The quarterly bonus category structure is quite rewarding for many cardholders — but only if the categories offered are those you regularly use. Cards that provide category-based incentives often have a lower cash back rate for everyday purchases. Be sure you can capitalize on the category spending, or you'll waste an opportunity to maximize your cash back earnings.
The best flat-rate cards don't require you to sign up for quarterly categories or alter your spending to get bonus cash back rewards. Instead, these cards offer a defined percentage of cash back for every eligible purchase.
For example, a card may deliver 2% cash back. The rewards can quickly pile up without additional work on your part.
How Do I Apply For a Cash Back Credit Card?
You can complete an online application once you decide which card you'd like to own. This process can be remarkably swift — and simple. 
You can complete most credit card applications in less than five minutes. The data you provide typically includes your personal details, income, housing costs, debts, and employment.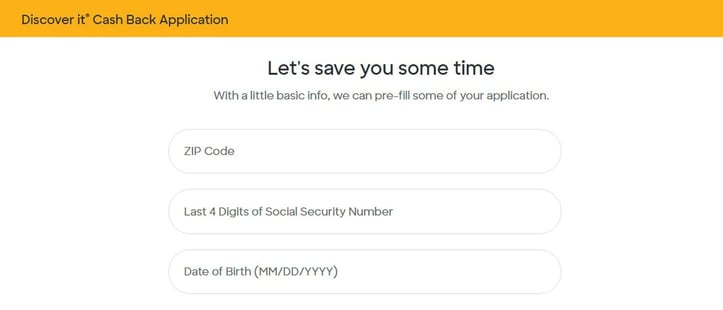 Thanks to modern online application algorithms, you'll likely receive a response within minutes, particularly if the decision is favorable. Sometimes, there will be a delay because the issuer needs additional information or proof of identity.
You should receive a final decision in the mail within a few weeks if you get a "pending" response to your application. You should also receive an Adverse Action Notice (AAN) if the issuer denies your application. 
The AAN explains the rejection and the steps you can take to appeal the decision. In most cases, your credit score and history are the likely culprits.
Depending on the reason for the rejection, you may ask for credit card reconsideration, in which a person re-evaluates your application. But you are probably better off choosing a different card that caters to your credit score, thereby improving your chances of approval.
Are Cash Back Rewards Cards Worth It?
The value of a cash back rewards card depends on many factors. The following chart summarizes those factors and how they may sway your opinion.
FACTORS  
FAVORABLE FOR CASH BACK
UNFAVORABLE FOR CASH BACK
Spending Habits
You charge a lot on the card.
Your monthly card use is low and infrequent.

Your primary expenses match the higher cash back categories, such as groceries or gas. 
Your spending doesn't line up with the card's cash back categories. 
Reward Rate
The card offers a high cash back percentage,

The card provides a low cash back percentage.


There are higher rates for the categories in which you frequently spend. 
The card's highest cash back rates are in categories you seldom use.
Annual Fee
The card doesn't charge an annual fee, or the rewards significantly outweigh the cost.


The card charges a high annual fee that reduces the value of rewards. 
Signup Bonuses
The card provides a welcome bonus with reasonable spending requirements.


The signup bonus requires spending an unusually high amount.
The spending amount required for the bonus matches your usual expenses.


The card doesn't have a bonus, or it isn't substantial enough to justify the other terms.
Redemption Flexibility
The card offers multiple easy methods for redemption, such as direct deposit, gift card, or statement credit.


The redemption process is cumbersome or restrictive.
Redemption has minimal restrictions or low thresholds.

The card requires a high minimum amount before you can redeem rewards.


Interest Rates
The card has a competitive APR.
The card charges a high interest rate, reducing potential cash back benefits if you carry a balance.


You usually pay the balance fully, ensuring interest charges don't reduce rewards.


You often carry a balance month to month, accruing interest that offsets your rewards.
Other Fees
The card doesn't charge foreign transaction fees.

The card has high foreign transaction, overdue payment, or cash advance fees. 

Delinquent payment charges or cash advance fees are competitive.


The fee structure is complex, with multiple potential charges.

Cash Back Limitations
The card has no caps on cash back earnings, or the limits are very high.


There are strict limitations on how much cash back you can earn. 
Rewards do not expire.
Rewards expire quickly, or you can forfeit them under certain conditions.


Additional Benefits
The card offers valuable additional benefits such as extended warranties or travel insurance.


The card offers few or no additional benefits.
The card provides attractive exclusive deals.


Offers and deals don't appeal to your lifestyle. 
Financial Discipline
You maintain disciplined spending habits and don't overspend because of the card.

The card encourages you to spend more than you should.

You consistently pay off your entire monthly balance.
You struggle to pay the balance monthly, leading to interest charges. 
A cash back card can be highly rewarding if your needs, spending habits, and financial situation are a good match. On the other hand, a cash back card may not be for you if the costs outweigh the rewards or cash back categories don't include the places where you spend the most money.
Research each cash back card's terms and conditions, fees, and rewards categories before deciding on the best for your situation.
Is Reddit a Trustworthy Social Site?
An American Press Institute study found that Reddit was the second most trustworthy site (behind first-place LinkedIn), with 22% of respondents saying they "trust news a great deal/a lot" from Reddit.
Your trust in Reddit may depend on several factors, including the following:
User anonymity: You don't have to identify yourself to leave a comment on Reddit. Perhaps anonymity frees some contributors from fear of reprisal. But it also allows trolls to post inaccurate or malicious information. Signed opinions carry the most weight.
Diverse opinions: You can read the full gamut of opinions on Reddit. Getting a broad range of views is good, but you may be confused about which ideas are factual.
Moderation quality: An even-handed moderator can maintain high-quality content. But each subreddit has its own moderators, which can lead to unpredictable quality.
Fact-checking: It's helpful when Reddit contributors check each other's facts. But there is no guarantee that posted information is valid, making it easy for misinformation to slip through.
Potential bias and manipulation: Any social media platform may have bad actors pushing their agendas. They are sneaky, so a dose of skepticism is healthy.
These factors suggest that the trustworthiness of the information you find on Reddit can vary significantly. However, at least one study indicates that people trust Reddit more than almost any other social site.
You Read It, Now Get It!
Reddit contributors fall into two camps: Those with questions and those with answers. The veracity of the answers depends on the person, so it's prudent to double-check comments before acting on them.
Nonetheless, many Reddit members who contribute information about credit cards seem well-informed and on the level. We've verified that the quoted comments in this article are factual (albeit often opinionated) regarding the advantages and disadvantages of the reviewed cash back cards.
Advertiser Disclosure
CardRates.com is a free online resource that offers valuable content and comparison services to users. To keep this resource 100% free, we receive compensation for referrals for many of the offers listed on the site. Along with key review factors, this compensation may impact how and where products appear across CardRates.com (including, for example, the order in which they appear). CardRates.com does not include the entire universe of available offers. Editorial opinions expressed on the site are strictly our own and are not provided, endorsed, or approved by advertisers.