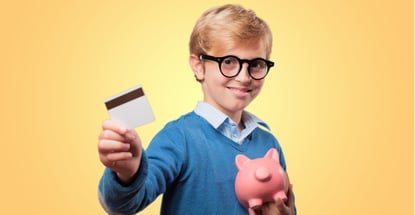 Children often want to feel more grown-up than they actually are, and that includes craving a certain amount of financial autonomy. Yet as much as kids may want to have their own credit card, minors cannot legally sign a contract. 
You must be at least 18 years old to get a credit card as the primary cardholder.
Prepaid cards can bridge the gap. They let kids enjoy spending freedom without the risk of amassing credit card debt or credit damage. They can also help children learn how to use a card so when they are ready to apply for one on their own, they'll be more prepared for the responsibilities involved in credit card ownership. 
And if you want to help your kids build credit early, adding them to your credit card account as an authorized user is another excellent strategy. 
Prepaid Cards For Kids That Teach Financial Literacy
Prepaid cards are terrific payment tools that look — and in some ways act — like credit cards. But they are actually reloadable debit cards, and your child can use them to make electronic transactions in physical stores and online. Neither the user nor the bank assumes any credit risk because no lending is involved. 
Most prepaid cards are designed for adults, but a few are developed specifically for families and children. As the managing adult, you can get the card for your child and load the account with money. When your child has the card, you can teach them about money. 
Explain that each time they use the card to shop, the balance will decrease by the amount they spend. They will eventually have nothing left to spend because the balance will be at zero unless you or they add more cash to the card. 
This process gets children accustomed to making electronic transactions, which can feel very different from when they use cash. When they spend money from their piggy bank to purchase a toy or anything else they want, they will immediately see the dollars they have left. The deficit is tangible.
But with a debit or credit card, they don't have that same sense of hard currency they can see and touch. Unless they track their spending or check the balance, they won't know how much is left. 
Here are three of the best prepaid cards for kids on the market today.
Greenlight offers a prepaid debit card for kids that comes with an impressive mobile app. This card is packed with financial literacy tools for the whole family. With the app, your children can easily check their account activity on a phone or tablet, enabling them to see what they spent their money on and how much cash is available. 
You can personalize the card with a photo, which many kids may find exciting. The card offers 1% cash back on purchases with the rewards deposited into their savings account every month to encourage savings. 
Parents have complete access to their children's transactions via the app and receive alerts when and where their child uses the card. Parents can automatically add funds to the card, which is helpful if they earn a regular allowance. 
If you want your child to earn money by doing certain chores, you can create a list of chores on the app and include how much you will pay for each one. When your child accepts and completes the chore, they will mark the task as complete, and you will be prompted to add the payment to the card.
The Greenlight – Debit Card For Kids is free to use for the first month, after which it will cost $4.99 per month. The subscription includes up to five debit cards. 
Another option is the BusyKid Visa® Prepaid Spend Debit Card. Parents can pay an allowance, create chore lists, and view every transaction via the app. Other people can also send money directly to a child's account with the BusyPay™ feature.
This card gives your child the ability to put the money in spending and saving categories and donate money. BusyKid keeps a list of local and national charities, including humane societies and food banks. Your child can peruse the list of charities and decide where and how much to give. 
Another advantage is that it is a Visa card, so it is accepted in almost all stores and online. You and your child can choose from one of the company's several card designs. 
BusyKid Visa® Prepaid Spend Debit Card subscriptions start at $3.99 per month, and you receive a 20% discount if you pay annually. It gives you access to five BusyKid Spend Cards.
And then there is the FamZoo Prepaid Mastercard. This card comes with a family finance app that gives parents plenty of control over how a child earns and spends the money on the card. Its many features include instant card transfers, the ability for your child to make financial requests via the company's messaging system, and unique chore lists. You may also restrict access to the card with the lock function for a period of time. 
When you set the account up, you will categorize specific subaccounts where the money goes: spending, saving, investing, and giving. It's a nice way for young card users to learn that money isn't just for purchasing things.
Because of this card's focus on chores and earning an income, it is especially good for instilling the value of hard work. And since it's a Mastercard, your child can use it almost anywhere. 
The FamZoo Prepaid Mastercard charges a $5.99 monthly fee or more depending on the plan you choose and offers discounts if you prepay. 
How to Add Your Child as an Authorized User on Your Credit Card
Because prepaid cards are not reported to the three major credit reporting agencies — TransUnion, Equifax, and Experian — using them won't help with building credit. If you want your child to get a jump-start on establishing a credit history, you can make them an authorized user on your credit card. 
Almost all credit card issuers allow primary cardholders to add authorized users at no extra charge. Some credit card issuers have age restrictions and expect the authorized user to be at least 13 to 16 years old.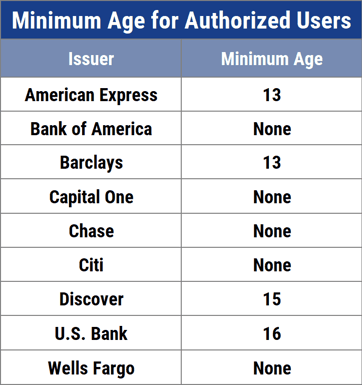 To make your child an authorized user, just contact your card issuer and explain that you want to add your child to your account. You supply their personal identification and a mailing address. The issuer will then send your child a card with their name printed on it.
Once the card has been issued, the credit card company will start to add the account information to your child's credit report. Your child's credit report will contain excellent information as long as you make the monthly payments on time and keep the revolving balance well below the credit limit. That favorable data will be factored into their credit scores. 
Be aware that ownership never changes, so you will always be liable for the payments and debt, no matter who makes the charges. It is crucial that you explain what your child can use the card for and whether you expect to be reimbursed for the charges. 
Can You Open a Credit Card For a Kid?
You can open a credit card for your child, but it will be in your name. The only exception to this rule is if you were to make your child an authorized user. 
But when your child reaches the age of 18, you may be able to cosign for their account so they are co-owners with you. The credit card issuer will assess both your and your child's credit history to determine eligibility. 
How Do I Build My Child's Credit?
If you permit your child to be an authorized user on your card, that account will appear on their credit reports and help establish their credit history.
It is important for you to keep the card account in good standing. To do so, make all of your payments on time and keep the balance well under 30% of the credit limit.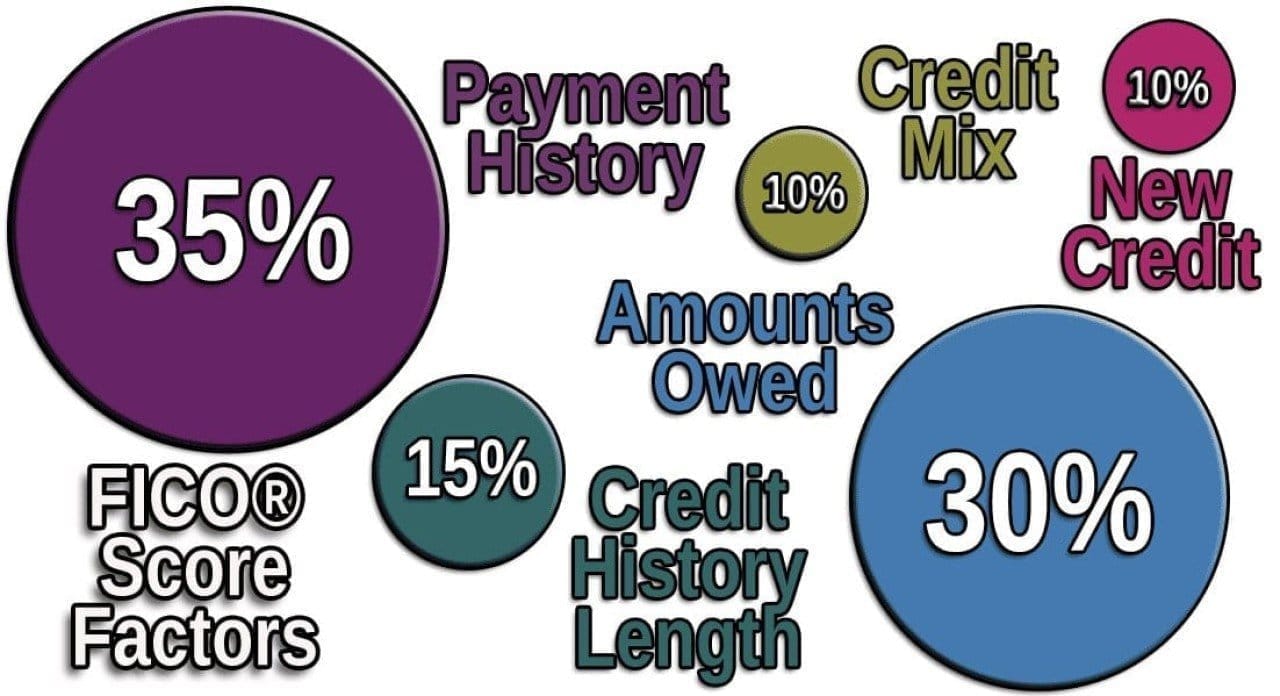 Even one well-managed account will go far to establish a good credit score. 
What Is the Best Card For Kids? 
In general, prepaid cards are the ideal accounts, especially when the child is very young. If your child is an authorized user, they can use your credit card and run up a debt that you may not be able to quickly repay. That puts your credit at risk. 
Since prepaid cards are payment tools funded with cash, there is no borrowing involved, so it's a safer option for kids who are just learning how to handle money. While there are several good prepaid card options, the Greenlight – Debit Card For Kids for kids is among the best. 
Parents can limit their children's spending, pay for chores, set savings goals, and even help their children invest with the Greenlight app. And funds are protected through Mastercard's Zero Liability policy, which means the money will be refunded if the card is subject to fraud, and it can't be lost like cash can.
When Should I Make My Child an Authorized User?
You have to be confident that your child is prepared for the responsibilities associated with credit card use. Because your child will have access to your credit line, make sure you spell out the rules first. 
For example, maybe you only want the card to be used for emergencies or certain expenses. Depending on the credit card company, you may be allowed to restrict the spending limit on the authorized user's card. 
You also need to wait until your child reaches the minimum age your card issuer allows for authorized users, though not all issuers impose a minimum age.
Keep the Card Lessons and Personal Finance Conversations Going 
Before and after you give your child a prepaid card, share plenty of lessons on how to use it properly. When they have a card to use on things that they want to purchase, the entire process can make them feel like adults. But they don't always have the necessary experience to make the right decisions. 
A prepaid card will show them the finite nature of money. Once they spend the money, it is gone. Try to avoid bailing them out too often. If they blew all their money on things they don't value much, you may want to wait before reimbursing them.  
Keeping the financial education conversation going is even more critical when your child is an authorized user on your credit card. If they break the rules of use they agreed to, you can remove them from your account with a phone call to the issuer. Or just reclaim the card and have them earn the privilege of getting it back.
The choice is yours, but the ultimate goal is for your child to become comfortable with making sound financial choices. If they have to pay you back for the charges they make, they'll soon learn that credit cards are not free money. Once they get their own credit card, they will have already learned that lesson.
And make sure you stress the importance of making payments on time. After all, it's the most important credit scoring factor. So when they pay you back as agreed, give them some credit. They're doing the right thing. 
Final Notes on "3 Credit Cards For Kids & Ways to Help Them Build Credit (Sep. 2023)"
We hope this guide "3 Credit Cards For Kids & Ways to Help Them Build Credit (Sep. 2023)" has been a helpful resource for you in learning more about your financial options. In this guide, we've covered:
Prepaid Cards For Kids That Teach Financial Literacy
How to Add Your Child as an Authorized User on Your Credit Card
Can You Open a Credit Card For a Kid?
How Do I Build My Child's Credit?
What Is the Best Card For Kids? 
When Should I Make My Child an Authorized User?
Keep the Card Lessons and Personal Finance Conversations Going 
To learn more about options not mentioned here, be sure to check out other popular reviews from our team of experts:
We also encourage you to check back at this URL regularly, as we update the offers listed in "3 Credit Cards For Kids & Ways to Help Them Build Credit (Sep. 2023)" and other guides on a daily basis.
Advertiser Disclosure
CardRates.com is a free online resource that offers valuable content and comparison services to users. To keep this resource 100% free, we receive compensation for referrals for many of the offers listed on the site. Along with key review factors, this compensation may impact how and where products appear across CardRates.com (including, for example, the order in which they appear). CardRates.com does not include the entire universe of available offers. Editorial opinions expressed on the site are strictly our own and are not provided, endorsed, or approved by advertisers.