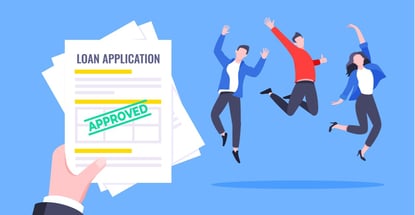 Getting the message that you've been approved for a credit product you applied for is a thrill. It means you've met (or exceeded) the lender's set of qualification standards. Although lenders do not publish precisely what they are looking for in an applicant, there are ways to increase your acceptance odds.
Most important is your credit. Almost all lenders will evaluate your credit reports and the credit scores derived from the information on your credit file.
The most common credit scoring system is the FICO Score, which ranges from 300 to 850. Higher numbers are preferable since they indicate less credit risk. The credit scoring breakdown is: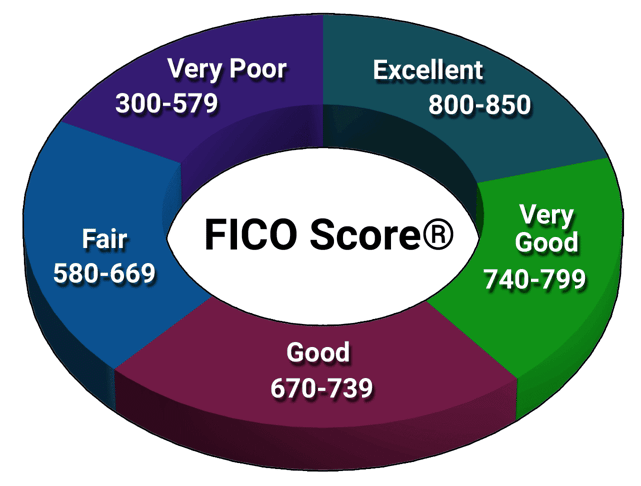 Before you shop for any loan or credit card, check your consumer credit reports from TransUnion, Equifax, and Experian. You can access all three for free once a year from annualcreditreport.com. 
Once you have them, make sure all the information is accurate. If you find errors on your report, dispute them on the credit reporting agency's website. The agency has 30 days to verify the information, and if it can't, the notation will be removed, and your credit score will reflect your actual creditworthiness.
If your credit scores are low because negative, valid information appears on your file, take steps to raise your scores. The two actions you can take that will have the greatest impact on your scores are to make all payments on time and lower your revolving debt balances (i.e., credit cards) so they're well below your credit limits. 
In addition to raising your credit rating, you can improve your chances of getting approved for four of the most common and important credit products available today with the following tips. 
How to Get Approved For a Personal Loan
A personal loan is a fixed sum of money you can use for a variety of purposes. For example, you may take out a personal loan to pay for home improvements, medical bills, or to consolidate high interest debt.
A variety of banks, credit unions, and online lenders offer these products, and the terms you're offered are based on your credit rating and financial capability. Personal loans are available to people with bad credit and those with excellent credit.
To increase your chances of personal loan approval:
Apply only for the amount you need. A $1,000 loan is easier to qualify for than a $10,000 loan. Therefore, your request will be more likely to be approved if you request lower amounts. 

Prove you can handle the payments. It is extremely important that you have the money not just now but in the near future to easily make your payments. Prepare to convince the lender you can repay your debt by showing a steady and sufficient income stream. You should also have adequate funds available after your regular bills are subtracted from your income. 

Present alternative payment history. If your credit history is limited because you haven't used credit products much in the past, you may be able to convince the lender that you're responsible with your rent or utility bills. You can add them to your Experian credit report with their free Boost program, which can add extra points to your credit score. Or offer to show the lender documentation of your steady payment patterns. 
Outside of the amount you borrow, the most important terms of a personal loan are the length of time you have to repay, the interest rate, and any associated fees. You make one fixed payment per month, and the interest is built-in to the loan amount. 
How to Get Approved For a Credit Card
An almost uncountable number of credit cards offered by myriad issuers are on the market today. Some credit cards are created specifically for people who have high credit scores, while others are for people who have damaged or unestablished credit histories — and credit scores in between.
Unlike loans, credit cards give you access to a specific credit line that you can use anytime. You may charge up to that limit, and the issuer will send you a bill with the minimum monthly payment based on your balance.
To increase your chances of credit card approval:
Apply for the card that fits your credit rating. This is where you have quite a bit of information at your fingertips. Credit card companies are usually clear about the credit requirements for each type of card it issues. Consequently, if your credit score is 525, you want to look for cards available to people with poor credit. If your score is 700, you'd check out cards for people with good credit. 
Keep credit inquiries to a minimum. When scanning credit card offers, many can seem appealing, and you may be tempted to apply for a bunch at once. Don't. Your flurry of applications will show up on your credit report and will be factored into your credit scores, most likely lowering them.

Consider a secured card. Unsecured credit card qualification depends primarily on your credit scores. If your scores are very low or non-existent, choose a card that is secured with cash that you put down as collateral. The security deposit gives the issuer confidence. If you run up a bill and don't pay, the issuer can claim the cash held in deposit. 
Premium credit cards tend to offer low interest rates or excellent rewards programs so you can earn as you charge. Perks can include a 0% APR for a fixed number of months and signup bonuses where you can obtain a large amount of rewards after meeting the minimum spending requirement. Starter cards have fewer benefits and higher APRs. 
How to Get Approved For an Auto Loan
Unless you pay for the car you're buying entirely with cash, you will have to finance it. Auto loans are available for a wide span of credit profiles, from bad to exceptional.
You can use the financing available from the dealership, which usually has a special arrangement with a bank or finance company. The salesperson will help you get the loan for the car you choose.
There may be promotional deals, such as 0% interest, but your credit rating will have to be excellent to qualify. If your credit isn't in great shape, in-house financing may be available, but the interest rates and fees can be very high. 
You may also get an auto loan independently from a bank or credit union of your choice. To do so, you would receive preapproval for a specific amount and would then take confirmation of it to the dealership. The terms are locked in after you apply and are approved. 
To increase your chances of auto loan approval:
Offer a higher down payment. Almost all car loans require a down payment. A minimum of 20% down is ideal (less than that may put your loan "upside down" because of depreciation, which means you would owe more on the loan than the car is worth.). Putting money down is helpful if your credit is damaged. 

Go through a credit union. One of the major benefits of credit unions is that they are member-owned nonprofit financial institutions. As such, they are dedicated to helping you achieve your goals, including getting a car with financing at a decent rate, even when your credit is not perfect.  

Ask someone with good credit to cosign. If your credit isn't up to speed but you know somebody who has excellent credit who is willing to cosign the loan, this may be an option. You would have to approach this option very carefully, though. The cosigner would not be on the title but would be responsible for the payments should you fall behind. It would also be on both of your credit reports and factored into your credit scores.
However you finance the car, the loan would be for a specific amount of money and payable in fixed monthly increments. The typical car loan term is 72 months.
How to Get Approved For a Mortgage
A mortgage is a loan you take out for a home purchase, and the property you purchase acts as security for the loan. If you don't pay your mortgage, the lender can foreclose on your home and sell the property to recoup the money it lent.
Mortgages may be conventional, which means they are not insured by the federal government. Or they may be government-insured, which means they are backed by the Federal Housing Administration (FHA loan), the U.S. Department of Agriculture (USDA loans), or the U.S. Department of Veterans Affairs (VA loans).
Conventional mortgages require a down payment, which is typically at least 20% of the purchase price. On the other hand, government-insured mortgages may accept much less money down and are typically easier to qualify for. But you must meet the program's strict requirements, and not everybody does.
Conventional mortgages are by far the more common type of home loans, and you can get one through a private financial lender. 
To increase your chances of a mortgage approval:
Obtain private mortgage insurance (PMI). If you want a conventional loan but do not have enough funds for the 20% down payment, the lender may not consider you to be a good enough credit risk. You can sway them to your side by purchasing PMI, which is an insurance product that guarantees the loan. The premiums will be added to your mortgage payments, and you can drop the insurance when you have reached 20% equity in your home.

Lower your DTI ratio. The lender will want you to have a high credit score, but it will want your DTI to be low. Your DTI is the total of your monthly debt payments subtracted from your total monthly income. At most, your debt payments should be no more than 45% to 50% of your income. The lender will be far more apt to take you on as a borrower if your DTI is much less. Either lower your debt, increase your income, or do both. 

Bulk up your savings. Many mortgage lenders will want you to have the equivalent of at least two mortgage payments set aside in case of financial emergency. Having more money in savings will give the lender confidence that you won't fall behind on payments should times get tough. Having at least enough to cover one additional mortgage payment in your savings account or other cash reserves can give you an edge in the approval process. 
When determining loan qualification, the lender will assess your ability to repay the loan, which is determined by your debt-to-income ratio. It will also evaluate your likelihood to repay (based on the payment history listed on your credit reports and your credit score), the value of the home, and the down payment you make. 
You Have Lending Options, Even With Bad Credit
In the end, every lender wants basically the same thing. It wants to see that you have developed a strong pattern of responsibly borrowing and repaying money from other lenders. That information is available on your credit reports and scores, so if you have the time and ability to make your credit impressive, do it long before you apply.
Lenders also want assurance that your current and future financial standing is sound and predictable. This is especially important for unsecured loans and credit cards because the lender has nothing to take in the event that you default unless it sues you for damages and wins a lawsuit.
A secure and well-paying job will work in your favor, as will assets and insurance programs.
The good news is that you will not be shut out of a loan or a credit card even if you do not have exemplary credit. You have to start somewhere, and as soon as you create a pattern of on-time payments and demonstrate that you can keep revolving debt low, you will build a credit history that will help you qualify for a wide variety of great credit products without any trouble. 
Advertiser Disclosure
CardRates.com is a free online resource that offers valuable content and comparison services to users. To keep this resource 100% free, we receive compensation for referrals for many of the offers listed on the site. Along with key review factors, this compensation may impact how and where products appear across CardRates.com (including, for example, the order in which they appear). CardRates.com does not include the entire universe of available offers. Editorial opinions expressed on the site are strictly our own and are not provided, endorsed, or approved by advertisers.