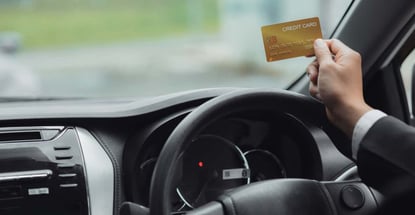 These days, you can put almost anything on a credit card. And if you're like most cardholders, you use your card to maximize your points, miles, and cash back rewards. You may be surprised to learn that even regular bills, such as your car insurance premiums, can be paid with a credit card.
But if you're trying to game the system and maximize your credit card benefits, you probably want to know the best credit cards for paying car insurance. Read below to see our top picks and decide which card is best for you.
Best Cards to Pay Your Car Insurance
Efficient cardholders know how to get big rewards just for paying their regular bills. Here are the best cards to use when paying for auto insurance:
The Chase Freedom Unlimited® is a simple rewards credit card that cardholders can use to get cash back on their car insurance premiums. 
Points can also be redeemed through the Chase Ultimate Rewards Portal, where you can buy airfare, book hotel stays, and reserve a rental car. Chase Ultimate Rewards points can also be used to buy gift cards and merchandise or redeemed for cash.
There is no annual fee, and rewards never expire. If you have other Chase cards, you can transfer your Chase Ultimate Rewards points to that card to maximize the value of your rewards.
The Citi® Double Cash Card offers a high flat-rate percentage on everything you buy. There is no limit to how much cash back cardholders can earn. Consumers earn 1% cash back when they make an eligible purchase and another 1% when they pay off their credit card bill.
You can redeem points on your statement, deposited directly in your bank account, or via check.  Points can also be redeemed at Amazon.com, for travel reservations, or gift cards.
This card also typically offers an introductory 0% APR on balance transfers. If you already have an existing balance on another card with a high APR, you can transfer it to the Citi® Double Cash Card to save money on interest.
Capital One cardholders receive double miles when they pay car insurance premiums with the Capital One Venture Rewards Credit Card.
These points can be redeemed for travel purchases within the Capital One Travel portal, among other options. New Capital One Venture Rewards Credit Card members can also earn a sizable bonus after spending a specified amount after account opening. 
This card does come with a $95 annual fee, so be sure to factor that into your decision to apply for this card. This Capital One card has a variable APR that depends on several factors including the borrower's credit score.
The Bank of America® Unlimited Cash Rewards credit card is an excellent rewards credit card to pay for your car insurance premium. With the Bank of America® Unlimited Cash Rewards credit card, cardholders earn the same percentage of cash back on everything they buy.
Bank of America Preferred Rewards members can earn even more cash back based on their relationship with the bank and the amount they have on deposit.
New cardholders can also earn a signup bonus after meeting the required spending amount within 90 days of account opening. Bank of America also regularly offers 0% APRs for both new purchases and balance transfers. There is no annual fee, and your rewards do not expire while the card is active and in good standing.
The Fidelity® Rewards Visa Signature® Credit Card offers a basic flat cash-back rate on all eligible purchases. When you earn rewards with this card, you can deposit them into a Fidelity Individual Retirement Account (IRA), 529 account, or brokerage account. This means your car insurance premium payment could be helping you fund your retirement or your child's college education.
You can also redeem these rewards for gift cards, as a statement credit, or toward travel purchases. The Fidelity® Rewards Visa Signature® Credit Card also includes lost luggage reimbursement, travel accident insurance, and travel and emergency assistance services.
This card has no annual fee, and there is no limit on the amount of credit card rewards you can earn. 
How Do You Use a Credit Card to Pay Car Insurance?
To use a credit card to pay for car insurance coverage, you must add your credit card as a payment method. You can do this by logging onto your online account or calling your insurance agent directly. 
Insurance companies may have limits on the types of credit card providers they use. The most common credit card issuers are Visa, Mastercard, Discover, and American Express. Contact your insurance company to determine if they accept your specific credit card company.

Most insurance companies will let you set up automatic payments on your account, but you can also pay manually. Automatic payments will be charged to your credit card on the due date every month. Paying automatically can ensure that you never lose coverage because of a lapsed policy.
Do Insurance Companies Charge a Fee When Paying With a Credit Card?
Some insurance companies charge a fee if you use a credit card. This fee can range from 1.5% to 4% of the purchase. 
For example, if your auto insurance coverage costs $100 a month, you could pay between $1.50 and $4 in monthly fees. If your insurance company does add a credit card processing fee, make sure that you're earning more in rewards. Otherwise, it doesn't make sense to use the card.
If you still want to use your credit card to pay for insurance, you can try to find other discounts to mitigate the credit card fee. For example, some insurance companies offer a discount if you pay premiums annually or semi-annually instead of monthly. This can be as high as 20% of your total premium cost. 
Drivers with spotless records can often receive extra discounts. Some insurance companies will also reward drivers who install monitoring devices in their vehicles. These will record how fast you drive, how quickly you brake, and other factors. 
Can Paying Insurance With a Credit Card Improve My Credit Score? 
Yes, paying your car insurance with a credit can help you improve your credit over time. Your FICO credit score is comprised of the following factors:
On-time payment history: 35% 
Amounts owed: 30%
Average credit age: 15%
Credit mix: 10%
New accounts: 10%
Because payment history is the most influential factor to your credit score, making your credit card payment on time can help your credit score. 
If possible, try to keep a low balance on your cards. This will impact your credit utilization percentage or ratio, which is determined by dividing your current credit card balance by the total credit card limit. 
An acceptable credit utilization percentage is 30% or less. If adding your insurance payment to your credit card causes your credit utilization percentage to rise past the 30% threshold, then your credit score could decrease.   
If you have bad credit, it's even more important to monitor your credit utilization percentage. You should also double-check that your payments go through every month so your already poor credit doesn't take another hit.
Can I Pay For Other Types Of Insurance With A Credit Card? 
While you can usually pay for car insurance with a credit card, each car insurance company can dictate its own payment policy. Some may have limits on using credit cards to pay for insurance. 
Not all types of insurance accept credit cards. For example, life insurance usually only accepts payments from bank accounts. 
If you pay for health insurance or life insurance through your employer, those insurance premiums are usually deducted from your paycheck. But if you buy insurance directly through the HealthCare Marketplace, you can often pay for it with a credit card.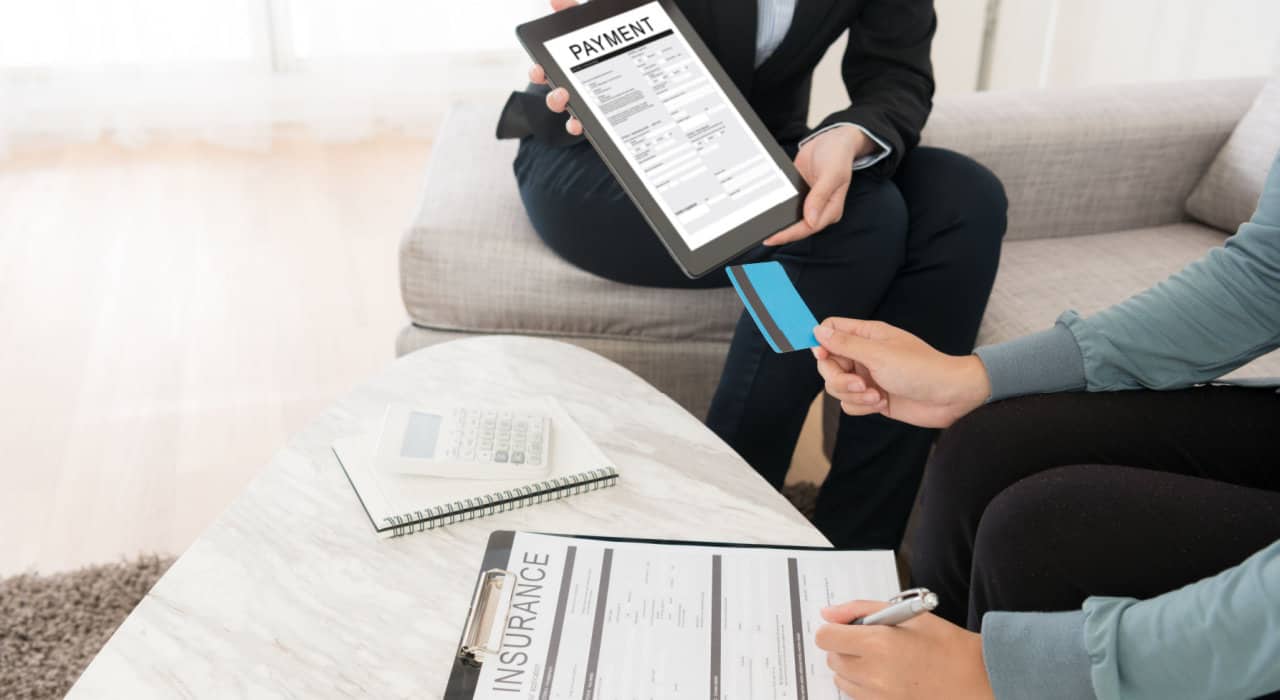 Homeowners insurance is generally taken out of your monthly mortgage payment. However, if you have paid off your mortgage, then you are responsible for paying homeowners insurance directly. You'll have to contact the insurance company to figure out if you can pay with a credit card, or if they require a bank account or debit card.
Renters insurance, disability insurance, umbrella insurance, and pet insurance can usually be paid for with a debit or credit card. Again, this also depends on the insurance company. 
What Should I Know Before Paying For Car Insurance Coverage With a Credit Card?
Using a credit card to pay for car insurance is fairly straightforward, but there are some possible snags you should be aware of beforehand. 
For example, if you ever close a credit card, make sure to transfer your insurance payments to your new card. This ensures you won't accidentally lose coverage because your payment doesn't go through. 
You usually have a 10-20 day grace period before your coverage will lapse. If you get into a car accident with lapsed coverage, you could wind up having to pay for expenses out of pocket. It could also be more expensive to renew your policy later on. 
Also, be aware of the fees the insurance company may charge you to pay with a credit card. And if you don't pay your balance in full, you'll be charged interest on the remaining balance.
Can I Pay For Car Rental Insurance With A Credit Card?
Most car rental companies let you use a credit card to book the initial rental and purchase car rental insurance. However, you may be able to skip buying additional rental car insurance if you have the right credit card.
Many travel and rewards cards offer free rental car coverage as part of their perks. This coverage may be sufficient, but you can also decide to purchase extra coverage directly through the car rental company just to be safe.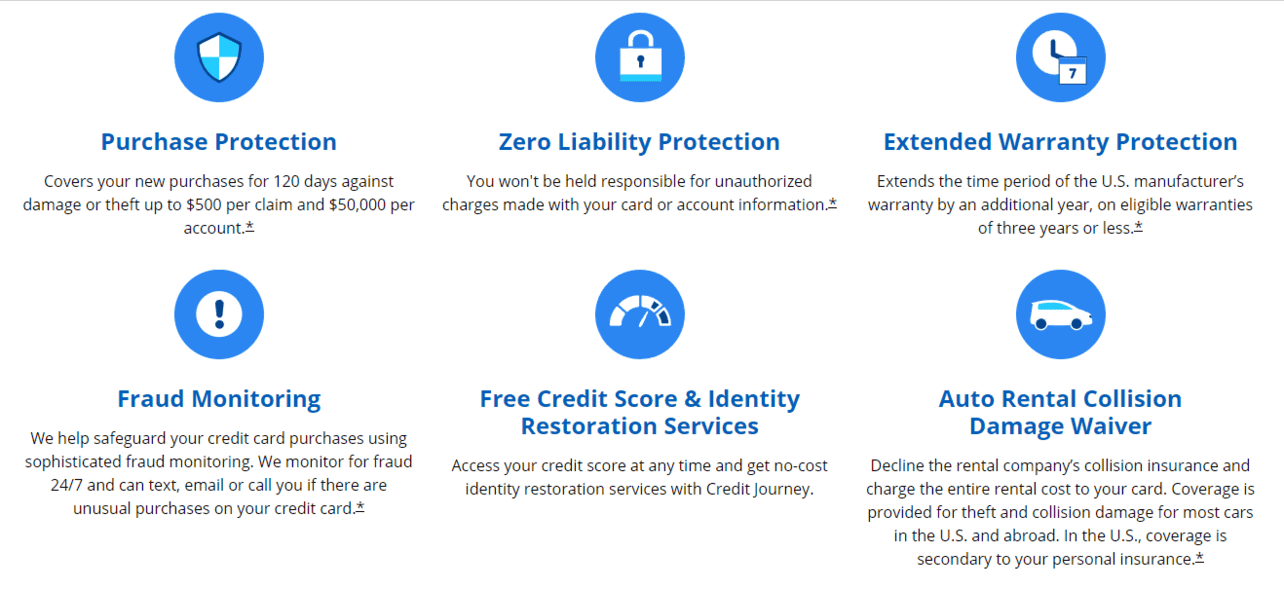 Your car insurance company will generally offer primary car rental insurance, but this may not cover everything that could go wrong when you rent a car. The primary coverage may not pay for all repairs if you damage a rental car.
If you're going abroad and renting a car, you should double-check your auto insurance coverage. Most of the time, they will not provide rental car coverage when you're in a foreign country. 
In this case, you may want to purchase a separate rental car insurance policy. You should also buy travel insurance for other emergencies like visiting a hospital or flying back home early for a family crisis.
Should I Open a New Credit Card to Pay For Car Insurance?
If you don't have one of the credit cards mentioned above, you don't necessarily need to open it just to take advantage of earning extra points for paying your car insurance. 
The best credit card to use for car insurance is one that meets your general spending habits. For example, if you travel frequently, then a travel credit card is likely your best option, even if it doesn't offer extra rewards on car insurance premiums. 
Remember, you should also figure out whether your insurance company accepts credit card payments. If they don't or add a fee, then opening a new card may be unnecessary. 
Earn Rewards By Using the Right Card to Pay For Insurance Premiums
If you're trying to find the best credit cards for paying car insurance, the list above should give you a good starting point. No matter which card you use, make sure to pay your bill on time every month and be mindful of your credit utilization. Also, you should still track your insurance payment to verify that it goes through. 
Advertiser Disclosure
CardRates.com is a free online resource that offers valuable content and comparison services to users. To keep this resource 100% free, we receive compensation for referrals for many of the offers listed on the site. Along with key review factors, this compensation may impact how and where products appear across CardRates.com (including, for example, the order in which they appear). CardRates.com does not include the entire universe of available offers. Editorial opinions expressed on the site are strictly our own and are not provided, endorsed, or approved by advertisers.