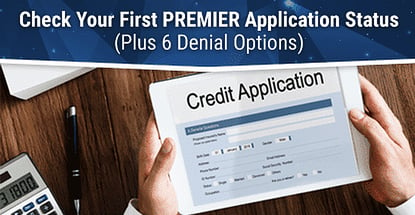 With advanced algorithms hard at work behind the scenes of every bank and credit card issuer, the average credit card application takes only about 60 seconds to get a decision. When you're dealing with poor credit, however, that 60 seconds can feel like 60 minutes as you wait to see if you'll be approved.
While you can improve your chances of approval by applying for an easy-to-get credit card from an issuer specializing in subprime products, such as First PREMIER Bank, that anxiety is hardly eliminated. Few guarantees exist in the world of credit cards.
And it gets even worse if you get the dreaded "pending" decision that indicates the algorithm can't make a decision about your application. If you find yourself in First PREMIER limbo, the good news is that you can contact the bank for an update and easily put an end to the waiting. Below, we detail how to get in touch with First PREMIER Bank — and in the event that your application is denied — we offer some alternative card options.
By Phone | Online | Denial Options (6)
Call Customer Service for an Update: 1-800-987-5521
When an application isn't able to be approved or denied right away, it often means the bank needs more information. This can include the verification of some of the data on your application, such as verifying your income, or it can require you to submit additional documents to the issuer.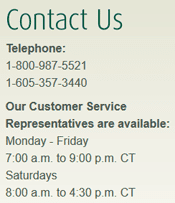 As identity theft and digital fraud increase, identity verification has become an increasingly common reason for pending applications. Thankfully, this is easy to fix, as it often simply requires a telephone call to customer service.
Whatever the reason the application process couldn't be completed online, you should receive an update on your status from First PREMIER by mail. The letter will be sent to the address you provide when you originally apply.
Keep in mind that it can take anywhere from seven to 10 business days to receive your correspondence from First PREMIER. This is due to the time required for a human to review your application, as well as the time it takes for the letter to reach you.
If you're impatient for information, or have yet to hear from First PREMIER despite the time frame passing, you can contact them by phone for an update about your application. This is accomplished by calling the customer service line during open business hours:
1-800-987-5521
First PREMIER customer service representatives are available from 7 a.m. to 9 p.m. (CT), Monday to Friday, and from 8 a.m. to 4:30 p.m. (CT) on Saturdays. Unfortunately, you won't be able to call for a status update until your application has been processed into the First PREMIER system.
The site instructs applicants to, "Please wait at least 48 hours from the day you completed your application. This will ensure your application has been entered into the bank's system."
You Can't Check Your Status Online
Although anyone looking to apply for a First PREMIER credit card can do so online, the same cannot be said of getting updates. In fact, if you'd rather not wait for the mail, checking the status of that application can only be done over the phone, during the set hours of operation.
If Denied, Try Another Credit Card Option
The First PREMIER Bank credit card is designed specifically for those with low credit scores. Unfortunately, this doesn't mean you're guaranteed to be approved when you apply, even if your credit score is higher than that of the typical applicant.
While reasons for denial vary, they can be based on anything from your income to your credit report. Since each issuer will have its own standards for approval, being denied a First PREMIER credit card doesn't mean you'll be denied by other issuers.
Those who are unsure about their chances for approval and don't want to risk a hard credit pull can check for pre-qualification offers with each bank. Although pre-qualification doesn't mean you'll definitely be approved, it can be an indicator that your chances are good.
Fair Credit | Bad Credit | No/Limited Credit
Fair Credit Alternatives
Depending on how your credit score is calculated, a "fair" credit score is somewhere between 580 and 699. Having a score lower than this range doesn't mean an automatic denial, but you'd do well to check for pre-qualification before applying.
Credit cards in the "fair" category will likely have much better interest rates than the subprime cards designed for bad credit consumers. They may also offer cash back rewards or other credit card spending bonuses.
+See More Credit Cards for Fair Credit
Bad Credit Alternatives
While the exact range varies by scoring model, if your credit score is below 550 you qualify as having bad credit. If you've been denied a First PREMIER credit card because of your credit, your best bet for an alternative credit card is another subprime issuer like First PREMIER.
Because subprime issuers are taking a greater credit risk than issuers that have higher credit score requirements, they often charge higher interest rates and fees. Make sure you understand the exact fees you'll be expected to pay before you apply for a credit card.
+See More Credit Cards for Bad Credit
Rebuilding Credit Can Start with the Right Card
Despite all of the advanced credit algorithms, some applications simply need the human touch. Not every "pending" means an instant denial, so have patience. If your First PREMIER credit card application is denied, however, plenty of options are out there to find a quality credit card.
No matter which card you choose, be sure to use it responsibly. Only charge what you can pay off completely by the due date. Not only can this help you avoid paying interest on your purchases, but responsible use of a credit card over time is a good way to rebuild — or start building — a healthy credit history.
Advertiser Disclosure
CardRates.com is a free online resource that offers valuable content and comparison services to users. To keep this resource 100% free, we receive compensation from many of the offers listed on the site. Along with key review factors, this compensation may impact how and where products appear across the site (including, for example, the order in which they appear). CardRates.com does not include the entire universe of available offers. Editorial opinions expressed on the site are strictly our own and are not provided, endorsed, or approved by advertisers.