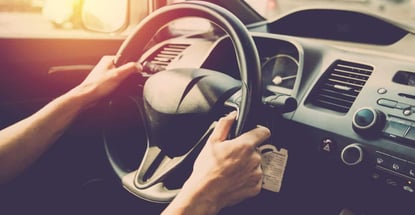 When you need a car, you need a car! You need to get to work, chauffeur the children, drive to the supermarket, and do the thousand other chores that require driving. You need a no-credit-check auto loan, and you may need it today.
Don't vent — read our article on car loans that don't check your credit and deliver funding as soon as the same day. You can apply online in a few minutes and receive one or more offers just as quickly. It's entirely possible for a car buyer to apply in the morning and drive a newly purchased vehicle off the car dealership lot in the afternoon. 
Network Auto Loans With No Credit Check
These websites work with networks of direct lenders that routinely offer loans to folks with no credit, limited credit, or poor credit. No-credit-check loans don't phase this bunch, and although you may have to pay a higher interest rate, you will likely find at least one local car dealership ready to deal.
The following networks can prequalify you for an auto loan without a credit check.
Dealer partner network has closed over $1 billion in auto loans
Can help those with bad credit, no credit, bankruptcy, and repossession
Established in 1999
Easy, 30-second pre-qualification form
Bad-credit applicants must have $1500/month income to qualify
Applying for a no-credit-check loan from Auto Credit Express takes under a minute. All you have to do is enter a few data items, such as your rent or mortgage payments, monthly income, debt payments, and any wage garnishments.
You'll instantly get an estimated loan approval amount, after which you can complete the application process with one or more direct lenders. You'll need a monthly income of $1,500 to qualify, but you don't need a good credit score.
Potentially reduce your payments by hundreds of dollars
Skip your next car payment
Quick and easy 2-minute preapproval process
Prequalifying does not affect your credit score
Completely free
No additional costs or fees
RefiJet serves consumers looking for personalized auto refinance loans. You can arrange a vehicle loan with or without a check.
Refinancing may make sense if you want to lower your monthly payments, cash out your equity in the vehicle, or reduce your interest rate. You must have a verifiable source of income and full-coverage insurance to qualify for automobile refinancing with RefiJet.
Purchase or refinance a new or used car.
Their lenders have solutions for most credit situations.
Get up to 5 offers from competing lenders!
Complete a simple and secure online form in minutes.
Save on your current or new monthly car payment.
LendingTree maintains one of the country's most extensive lending networks for bad credit auto financing. It can find up to five loan offers from various lenders willing to work with you without checking your credit history or score.
You can compare your offers to see which one best fits your requirements. This secure service is entirely free, and LendingTree keeps your data private.
Free, no-obligation application
Specializes in auto loans for bankruptcy, bad credit, first-time buyer, and subprime applicants
Affordable payments and no application fees
Same-day approval available
Connects thousands of car buyers with auto financing a day
Car.Loan.com, a member of the Internet Brands automotive group, is a loan-matching service that can help consumers who wish to avoid credit checks because they don't have good credit. It takes about three minutes to complete its no-obligation loan request form.
Car.Loan.com shares your request with the bad credit car loan providers and auto dealers on its partner network that offer no-credit-check auto loans. The Car.Loan.com service is free, and same-day loan approval is available.
Loans for new, used, and refinancing
Queries a national network of lenders
Bad credit OK
Get up to 4 offers in minutes
Receive an online loan certificate or check within 24 hours
myAutoloan.com provides a matching service that can help you obtain up to four loan offers from members of its lender network. You can apply for various types of bad credit auto financing, including a new or used car loan, a lease buyout, vehicle refinancing, or funding a private-party purchase.
The website provides current auto loan rates for good credit, a rate estimator, and a payment calculator. You may receive approval within minutes and an online loan certificate or check within hours. Horizon Digital Finance owns and operates myAutoLoan.com to help consumers arrange bad credit car loan offers.
What Is a No-Credit-Check Auto Loan?
When you have poor, limited, or no credit, a no-credit-check auto loan lets you finance a vehicle without a standard credit check. Because lenders won't pull your credit from any major credit bureau, this kind of loan doesn't impact your credit score.
The providers of these loans do not rely on your credit history or credit score to approve your application for auto financing. Without this data, lenders must assume you are a high credit risk, i.e., that you are more likely to default on your loan. 
Lenders impose higher interest rates to compensate for the additional risk. By charging more for these loans, lenders can afford to absorb losses from defaulting borrowers and still profit. In addition, auto lenders rely on their ability to repossess vehicles from borrowers who fail to make timely payments. 
Repossessions help shield these lenders from significant losses, as they can resell the cars to recoup most or all of their money.
What Are the Loan Requirements?
You must provide personal information and document your identity, age (minimum 18), and income to qualify for a no-credit-check loan. The lender may also ask about your debts and monthly housing costs, and you will probably need to make a down payment.
Suitable forms of identification include your driver's license, passport, or other governmental photo ID. You can prove your income with pay stubs, tax returns, and bank or credit union statements.
Many of the reviewed lending networks can arrange no-down-payment loans, but getting one without a credit check is harder. Expect to make a down payment of 10% or more. The larger the amount, the more likely you'll get the loan without a credit check.
A trade-in is a suitable alternative to a down payment. Unless you're trading in an absolute beater, chances are it will be worth at least 10% of the price of your next car. 
You may want to recruit a cosigner for the loan when all else fails. The lender will run a credit check on the cosigner. Assuming the result is satisfactory, you and the cosigner will sign the loan contract committing the two of you to make timely payments.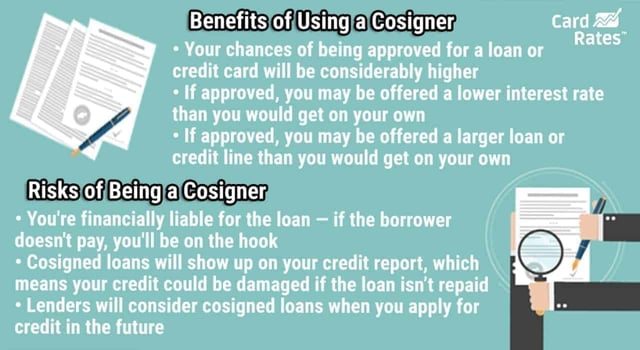 If your payment is late, the lender typically will go after the cosigner before resorting to a repo. Cosigners should understand they risk significant credit damage if the lender repossesses the vehicle. The risk may be enough to ensure the cosigner will cough up the payment if you fail to do so. 
A cosigner may protect you from forfeiting your car, but you may forfeit your relationship if you don't make the payments. 
Can You Get Preapproved For a Car Loan Without Affecting Credit?
Normally, car loan preapproval does not require a credit check, regardless of whether you are applying for a no-credit-check loan. Some lenders may do a "soft" credit pull without impacting your credit score, even for a bad credit auto loan.
A soft pull doesn't appear on your credit report, whereas a hard inquiry remains in your credit report for two years (but impacts your score for only one). 
The preapproval application process is almost identical to that of a regular loan application. You provide the same data, including your personal information (i.e., name, address, age), employment, housing costs, income, and debt.
Preapproval does not guarantee final approval. But if you are seeking a no-credit-check loan, preapproval should get you most of the way there. You could still trip up if you don't supply the required proofs of identity and income or if the lender can't resolve missing or conflicting data.
What Interest Rate and Fees Can I Expect to Pay?
No-credit-check car loans generally charge higher interest rates and fees than traditional ones. Although rates fluctuate over time, you may have to pay 20% or more to get a car loan without a credit check.
| Credit Score | Avg. New Car APR | Avg. Used Car APR |
| --- | --- | --- |
| 300-500 (Deep Subprime) | 13.42% | 20.62% |
| 501-600 (Subprime) | 10.79% | 17.46% |
| 601-660 (Nonprime) | 8.12% | 12.08% |
| 661-780 (Prime) | 5.82% | 7.83% |
| 781-850 (Superprime) | 4.75% | 5.99% |
Source: Experian Automotive Finance Market Report, Q4 2022
Absent a credit check, factors influencing your interest rate include income, job status, vehicle type, and down payment/trade-in.
You may face additional charges such as origination fees, processing fees, and prepayment penalties. You can ask to roll these fees into your loan so you won't have to pay upfront. But remember, you'll pay interest on any fees you include in your loan principal.
Don't Let Lousy Credit Make You Take the Bus
When I lived in Manhattan, I used the buses and subways to get around since I didn't own a car at the time. Later, when I lived in more suburban settings, the buses near me ran hourly, so there was no way to avoid buying a car.
If you don't happen to live in a place saturated with mass transit, you probably rely on a vehicle to get around. That need doesn't dissipate simply because you have poor credit. 
Our review of the best no-credit-check vehicle loans should help you become a car buyer, whatever your credit score. The cost may be high, but if you repay the loan with on-time payments, you may be able to build credit over time. Then, you'll no longer need to avoid credit checks, and the interest rate on your next car loan should be considerably lower.
Advertiser Disclosure
CardRates.com is a free online resource that offers valuable content and comparison services to users. To keep this resource 100% free, we receive compensation for referrals for many of the offers listed on the site. Along with key review factors, this compensation may impact how and where products appear across CardRates.com (including, for example, the order in which they appear). CardRates.com does not include the entire universe of available offers. Editorial opinions expressed on the site are strictly our own and are not provided, endorsed, or approved by advertisers.