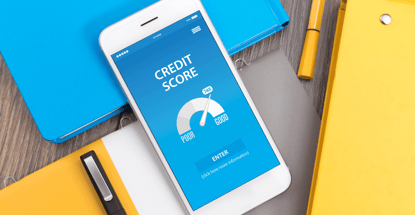 If you've done any research on how to build or rebuild your credit, you've undoubtedly stumbled across online forums or blogs that indicate that secured cards are a practical approach in that endeavor. As with most of these credit-building strategies, there's a little bit of myth and truth circulating the web.
So, exactly how much will a secured card increase credit scores?
A Secured Card Doesn't Guarantee a Specific Credit Score Increase
Consumers have lots of credit-building tools at their disposal. But if there were a trifecta of tools to help earn consumers good credit scores, it would include:
It's true that opening one or more secured credit cards will likely populate your credit reports with new, positive data. Paying your bill on time every month can help increase your credit score because payment history accounts for 35% of your FICO credit score.
That can certainly be helpful, especially for lenders with policies that reward you for having good information on your credit report.
But from a usage perspective, you're limited to the credit limit established by the deposit you made with the lender. That means you don't have a very impressive credit limit, and for good reason. You don't want to tie up thousands of dollars of your cash simply to get a secured credit card with a larger credit limit. 
Even modest use of a secured credit card can lead to unmanageable debt if you're not careful. And, if you know anything about credit scoring models, you know they don't reward you for having credit cards with large balances. In that respect, secured cards can work against you.
Secured Cards and Collateral
In consumer lending, the term "secured" indicates that some sort of asset was provided to back the extension of credit. The asset secures the extension of credit and, thus, helps protect the lender in cases of default.
Mortgages, home equity style loans, and auto loans are examples of secured extensions of credit. In those examples, houses and cars act as security for the lender. 
When you signed all of your loan paperwork, you pledged those things as security for the lender. If you were to default on a mortgage or an auto loan, you'd lose your home or your car.
The same thing holds true for secured credit cards. But instead of pledging some physical asset, you're pledging money.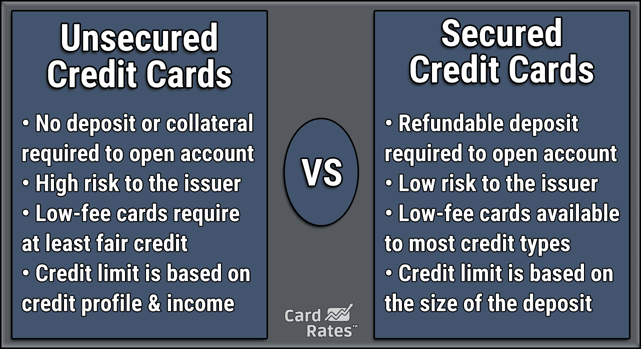 With secured credit cards, the card issuer asks you to make a deposit in exchange for a new card with a credit limit equal to or close to the amount of cash you deposited with the lender. 
So, for example, if you deposited $500 with the issuer, you may get a secured card with a $500 credit limit.
If you default on a secured card, the issuer will keep your security deposit to pay your balance. It will also report the default to the credit bureaus. 
You can't argue that because you already paid them, your card was never actually late. The deposit isn't payment for future invoices. You still have to pay your bills just as you would any other extension of credit.
Find a Card That Reports to All 3 Bureaus
One more thing to keep in mind as you consider applying for a secured credit card is whether it reports to the major credit reporting agencies. 
Not all secured card issuers report their accounts to Equifax, Experian, and Transunion, the three main credit reporting agencies, because it's not mandatory. This means you cannot force your card issuer if its policy is to report accounts to only one or two of the credit bureaus.
Secured cards that are not reported to all three of the credit bureaus have even more limited credit-building value. If an account is not on a credit report, it's like the tree that falls in the woods. Nobody hears it, and nobody cares. 
If you open one or more secured cards and the card issuer only reports to one or two credit bureaus, the card will have no value to that third credit report. That also means any scores derived from that third credit report will not and cannot consider how well you've managed the card because the scoring model cannot see the card.
The easy way around this is to shop for secured cards from card issuers that report to all three credit bureaus, such as: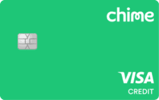 at the issuer'ssecure website
No credit check to apply
Adjustable credit limit based on what you transfer from your Chime Checking account to the secured account
No interest* or annual fees
Chime Checking Account and qualifying direct deposit of $200 or more required to apply. See official application, terms, and details link below.
The secured Chime Credit Builder Visa® Card is issued by Stride Bank, N.A., Member FDIC, pursuant to a license from Visa U.S.A. Inc. and may be used everywhere Visa credit cards are accepted.
*Out-of-network ATM withdrawal fees may apply. See here for details.
at Capital Bank N.A.'ssecure website
Limited Time Offer: $51 funding voucher applied for all new accounts. Get a $200 credit line for $149. Click "Apply Now" to see additional terms and conditions.
No credit check to apply. Zero credit risk to apply!
Looking to build or rebuild your credit? 2/3 of cardholders receive a 48+ point improvement after making 3 on-time payments
Extend your $200 credit line by getting considered for an unsecured credit line increase after 6 months – no additional deposit required!
Get free monthly access to your FICO score in our mobile application
Build your credit history across 3 major credit reporting agencies: Experian, Equifax, and Transunion
at Discover Card'ssecure website
No credit score required to apply.
No Annual Fee, earn cash back, and build your credit history.
Your secured credit card requires a refundable security deposit, and your credit line will equal your deposit amount, starting at $200. Bank information must be provided when submitting your deposit.
Automatic reviews starting at 7 months to see if we can transition you to an unsecured line of credit and return your deposit.
Earn 2% cash back at Gas Stations and Restaurants on up to $1,000 in combined purchases each quarter. Plus, earn unlimited 1% cash back on all other purchases – automatically.
Discover could help you reduce exposure of your personal information online by helping you remove it from select people-search sites that could sell your data. It's free, activate with the mobile app.
Get an alert if we find your Social Security number on any of thousands of Dark Web sites. Activate for free.
Terms and conditions apply.
| | | | | |
| --- | --- | --- | --- | --- |
| | 10.99% Intro APR for 6 months | | | |
By using a card that reports to all three bureaus, you will then know for certain that you're getting the maximum value out of opening a secured card.
Be Realistic About Credit-Building Expectations
The Fair Credit Reporting Act allows negative information to remain on your credit reports for seven and 10 years. Those who have gone through the credit rebuilding process know firsthand that it's a long journey. 
Adding a secured credit card to your credit reports doesn't cancel the negative impact of a derogatory credit history. Secured cards are not a silver bullet. You need to be realistic with your expectations.
Adding a secured card to your credit reports can help rebuild your credit, but it can't eliminate the impact of defaults, late payments, and collections. A secured card won't turn your 580 FICO Score to 700 overnight. 
Advertiser Disclosure
CardRates.com is a free online resource that offers valuable content and comparison services to users. To keep this resource 100% free, we receive compensation for referrals for many of the offers listed on the site. Along with key review factors, this compensation may impact how and where products appear across CardRates.com (including, for example, the order in which they appear). CardRates.com does not include the entire universe of available offers. Editorial opinions expressed on the site are strictly our own and are not provided, endorsed, or approved by advertisers.