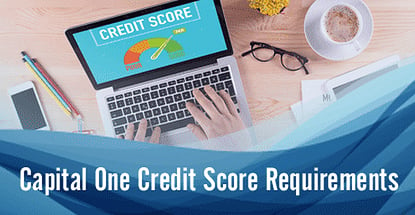 There are no absolute guidelines when it comes to Capital One credit requirements, but consumers with certain credit score ranges will be more limited in which cards may be available to them.
With a catchy slogan that's hard to forget — "What's in your wallet?" — and popular celebrities touting its virtues, Capital One has become a major contender in the credit card marketplace.
The relatively young bank offers a range of credit card products, with something for just about anyone. There are options for travel miles and cash back rewards aimed at good-credit consumers as well as starter cards designed for credit builders.
Capital One also has options for more niche consumers, with its secured credit card aimed at those with no/limited or poor credit, student cards for, well, students, and a range of business credit cards for businesses both new and established.
Excellent Credit | Good Credit | Fair Credit | Bad Credit | Student | Business
Capital One Credit Cards for Excellent Credit Scores (740+ FICO)
Excellent credit is generally defined as a FICO Score of 800 or higher. But there's a gray area in the FICO Score scale defined as "Very Good" credit, which is a credit score of 740-800. When your credit reaches the 740-mark, most credit cards become available to you, pending other important criteria such as your income.
The Capital One Venture X Rewards Credit Card is Capital One's card in the premium travel card market, competing with cards like the Chase Sapphire Reserve. This card offers premium perks like lounge access, annual travel credits, and travel insurance.
One of the first travel rewards credit cards to provide blackout-free redemption, the Capital One Venture Rewards Credit Card earns miles on every purchase and offers a solid signup bonus worth hundreds of dollars in free travel.
If you like the idea of travel rewards without date or brand restrictions but don't like annual fees, then the Capital One VentureOne Rewards Credit Card may be the pick for you. You'll earn flat-rate miles on every purchase.
For those consumers who don't travel enough to make miles worthwhile, the Capital One Quicksilver Cash Rewards Credit Card offers cash back on every purchase with no annual fee or categories to track.
Capital One Credit Cards for Good Credit Scores (670-739 FICO)
Although the definition of "good" credit can vary by scoring model and lender, if your credit score is around 700, you'll likely qualify for most products for consumers with good credit.
Of course, a FICO score slightly below 670 won't automatically disqualify you for any of these cards. If your credit score is above 650, you may want to consider checking for pre-qualified Capital One offers to see for which cards you may be eligible.
The Capital One Quicksilver Cash Rewards for Good Credit is the little sibling to the Capital One Quicksilver Cash Rewards Credit Card for excellent or near-excellent credit. Both offer identical rewards, but this card doesn't offer a signup bonus or introductory APRs.
The Capital One VentureOne Rewards for Good Credit offers the same rewards as its VentureOne sibling above, but it doesn't offer the signup bonus or intro APRs. Try to qualify for the VentureOne for Good/Excellent credit before applying for this card to see if you can land the extra perks, but this is still a solid option regardless.
If your credit score is in the higher 600 range, the Capital One SavorOne Cash Rewards for Good Credit card is a solid addition to any foodie's wallet. It's a tiered rewards card so not all purchases will earn the same rate of cash back, but dining purchases and travel purchased in Capital One Travel pay the highest rate.
Capital One Credit Cards for Fair Credit Scores (580-639 FICO)
Consumers with fair credit scores tend to fall into two categories: people just starting out with credit and people who are rebuilding their credit scores after a few mistakes. Whichever camp you fall in, Capital One has two card options specifically designed for fair-credit consumers who need to build credit.
The Capital One Platinum Credit Card doesn't have fancy purchase rewards or an introductory APR offer, but it does have flexible credit requirements and no annual fee. Plus, cardholders who make their first six payments on time can get access to a credit limit increase.
If you have fair credit but you still want to earn rewards, the Capital One QuicksilverOne Cash Rewards Credit Card may be a good option. While it has a modest annual fee, it also offers cash back rewards on every purchase and access to an increased credit limit after making your first six payments on time.
Capital One Credit Cards for Bad Credit (Below 580 FICO)
Although Capital One isn't a subprime lender, the bank doesn't leave those with bad credit out of the fold. Fans of Capital One who need to rebuild a bad credit score can turn to one of the following two cards.
While all Capital One Platinum Secured Credit Card cardholders receive the same initial $200 credit limit, the size of your required deposit will vary based on your individual credit profile. Depending on your situation, you may be required to make a deposit of $49, $99, or $200. The deposit is completely refundable, so long as your account remains in good standing. To recover your deposit, simply close your credit card account with a $0 balance.
Perhaps the most appealing aspect of the Capital One Platinum Secured Credit Card is that cardholders who show significant credit progress may qualify for an upgrade to an unsecured Capital One credit card. If eligible, Capital One will automatically upgrade your account and refund your deposit.
The Capital One Quicksilver Secured Cash Rewards Credit Card works just like the secured card above in that a cash deposit is required to open the account. But your account activity, including your balance and payments, will be reported to the bureaus to help you improve your credit standing.
You'll earn cash back rewards for every purchase you make, but be sure to pay your balance in full each month so the interest rate doesn't eat away at your rewards earnings.
Capital One Student Credit Card Requirements
Establishing a credit profile is an important first financial step for modern consumers. In an effort to help credit newbies build credit the right way, many issuers, including Capital One, offer credit cards aimed at college students starting their credit journey.
This card is just like the other Quicksilver cards on this list, but it's available to students who are new to credit.
This is the student card for foodies and streamers, as it provides the most cash back rewards for purchases made in those two categories and at grocery stores.
Capital One Business Credit Cards & Requirements
Although Capital One has a wide range of consumer credit cards, the bank doesn't skimp on offering a number of solid business credit card options, as well.
Whether you want to earn rewards on your business expenses or simply need to build business credit, Capital One has a business credit card aimed at helping your business reach its financial goals.
The Capital One Spark Cash Select for Excellent Credit is best for businesses that want to earn unlimited cash back on every purchase with no categories to track and a straightforward redemption process.
Business owners who like unlimited cash back rewards but who don't spend enough to make an annual fee worthwhile may like the Capital One Spark Cash Select for Good Credit, which offers cash back on every purchase with no categories or annual fee.
If your company has a lot of travel expenses and puts more than $19,000 a year on credit cards, then the Capital One Spark Miles for Business could be a useful addition to your business's financial plan. Miles can be redeemed without blackout dates or brand restrictions for a statement credit or transferred to an eligible airline loyalty program.
This card is for companies with big budgets that can foot the annual fee and still come out ahead in purchase rewards. Companies that spend more than $200,000 annually will earn a $200 cash bonus.
Find the Best Capital One Card for You
With locations across the country and a growing fan base of credit card users, Capital One has certainly taken its fair share of the consumer banking and credit card market.
And the bank's large stable of credit card offerings is likely a big part of its success. No matter what kind of credit card you need, you can likely find a Capital One credit card designed to do the job.
Advertiser Disclosure
CardRates.com is a free online resource that offers valuable content and comparison services to users. To keep this resource 100% free, we receive compensation for referrals for many of the offers listed on the site. Along with key review factors, this compensation may impact how and where products appear across CardRates.com (including, for example, the order in which they appear). CardRates.com does not include the entire universe of available offers. Editorial opinions expressed on the site are strictly our own and are not provided, endorsed, or approved by advertisers.