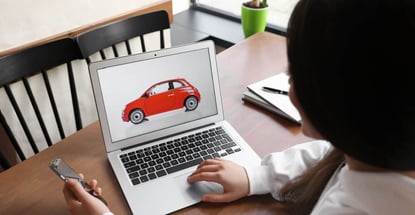 News Flash! It's hard to drive somewhere to fill out a car loan application if you don't have a vehicle. Thankfully, you can avoid the trip by applying online — it takes only a few minutes and is easy peasy. 
We've made it even easier by providing you with reviews of the best online car loans. Applying is painless and fast — fast enough that you may be behind the wheel of your new car by the end of the day.
Easiest Car Loans To Qualify For Online
The following websites can arrange car loans in minutes and funding in hours. They welcome applicants of every credit stripe, including folks with no credit history at all.
Dealer partner network has closed over $1 billion in auto loans
Can help those with bad credit, no credit, bankruptcy, and repossession
Established in 1999
Easy, 30-second pre-qualification form
Bad-credit applicants must have $1500/month income to qualify
Our top recommendation for easy car financing is Auto Credit Express. The company works with a nationwide network of hundreds of automobile dealers. Auto Credit Express can find a local car dealership to welcome your loan application despite your less-than-perfect credit. You'll need a monthly pre-tax income of at least $1,500 to prequalify for an auto loan.
Pre-qualify online in minutes without impacting your credit score
Members save with PenFed's low auto loan rates
Loan amounts of up to $150,000
Average refi savings of $191 per month
Terms of up to 84 months
Auto loan calculator to help estimate payments
If you belong to the PenFed Credit Union, you may obtain a vehicle loan at an interest rate below those offered by banks and other lenders. This federal credit union will work tirelessly to get you the auto financing you need, even if you have poor credit. You can quickly prequalify on the PenFed website for a loan offer and then officially apply for a vehicle loan. PenFed is different from most other credit unions — it has open enrollment without any special restrictions.
Potentially reduce your payments by hundreds of dollars
Skip your next car payment
Quick and easy 2-minute preapproval process
Prequalifying does not affect your credit score
Completely free
No additional costs or fees
RefiJet can help you find an auto refinance loan to cash out some of the equity you have in your car. Alternatively, you can refinance to change your monthly payment amount, annual percentage rate, or loan term. You can skip your first three monthly payments when you refinance through RefiJet, a valuable perk when money is tight.
Free, no-obligation application
Specializes in auto loans for bankruptcy, bad credit, first-time buyer, and subprime applicants
Affordable payments and no application fees
Same-day approval available
Connects thousands of car buyers with auto financing a day
Car.Loan.com arranges subprime and no-credit auto loans for all sorts of borrowers — from first-time drivers to seasoned veterans. Consider Car.Loan.com your go-to loan option, even if you lack credit experience. After you prequalify for a loan, the Car.Loan.com network can find you auto financing as swiftly as the same day.
Purchase or refinance a new or used car.
Their lenders have solutions for most credit situations.
Get up to 5 offers from competing lenders!
Complete a simple and secure online form in minutes.
Save on your current or new monthly car payment.
LendingTree has made a name for itself by finding car buyers multiple loan offers within minutes. It takes only a few minutes to complete the online form to request a loan. You can get a loan term that extends from one to seven years, and a small down payment may help seal the deal. The direct lenders on the LendingTree network may give you a loan decision in minutes and funding within a day.
Loans for new, used, and refinancing
Queries a national network of lenders
Bad credit OK
Get up to 4 offers in minutes
Receive an online loan certificate or check within 24 hours
myAutoLoan.com can facilitate any kind of auto loan, whether you're interested in new inventory, used vehicles, or a refinancing deal. The easy prequalification process takes only a few minutes. Preapproved consumers should expect myAutoLoan.com to retrieve up to four loan offers from direct lenders eager to work with credit newbies and subprime borrowers. 
Get pre-qualified for an auto loan in 2 minutes — see real terms and actual monthly payments for each vehicle
Pre-qualifying has no impact on your credit score
All our cars are inspected and reconditioned by quality technicians
Pick up your car at one of Carvana's 33 Vending Machines nationwide or have the car delivered to you within 3 days
Reduce your payments by trading in your vehicle
Carvana was one of the first car sellers to deliver your newly purchased vehicle directly to your home. You can choose a car online and get an instant approval loan from either Carvana or an outside party. The entire process is quick and easy — you can complete the sale and arrange vehicle delivery in 10 minutes.
Tips For Car Loan Approval
Getting approved for an auto loan may be challenging if your credit history is troubled or thin. The following tips will improve your access to an auto loan:
Down Payment: Although you don't necessarily need to make a down payment, doing so will enhance your approval chances. Lenders consider your down payment, even a modest one, a sign of financial responsibility. A $500 or $1,000 down payment may earn you a loan approval that would otherwise be out of reach.

Trade-In: Trading in your old vehicle lets you put some skin in the game — you're vulnerable to financial losses if you default on your new car loan. Lenders want borrowers to have money at risk as a motivation for loan repayment. Dealers appreciate trade-ins because the used vehicle may be worth more than the typical down payment.

Cosigner: If you have poor credit, recruiting a cosigner with a strong credit profile will significantly improve your chances of getting an auto loan. A cosigner must take responsibility for the car loan if you default. Their creditworthiness will offset your poor credit.

Buy Used: Preowned cars cost less because they have already undergone depreciation. Many dealerships offer used car specials that charge low interest rates or require no down payment. You can sign up for price alert emails from local dealerships to stay abreast of the latest specials.

Build Credit: You'll have better access to loans and pay less interest if you improve your credit score. Paying your bills on time and maintaining low debt levels are the surest ways to rebuild credit, whether the debt arises from a loan or a credit card.
How Do Online Auto Loans Work?
Auto loans finance the purchase of vehicles. They pay for the automobile after the car dealer credits your trade-in or down payment, if applicable. Borrowers often roll additional costs into their auto loans, such as closing costs, car maintenance contracts, and vehicle accessories.
After you sign the loan contract, the car dealership typically registers your ownership and gets new license plates at the local motor vehicles bureau. The lender puts a lien on your car's title that allows it to repo your car if you fail to repay.
You will repay your car loan in monthly installments that remain fixed for the loan term. Once you make your final payment, the lender will remove its lien on your title. In most cases, you can prepay the loan without penalty.
You can also refinance a car, either during the current loan term or after you've paid off the vehicle loan. A cash-out refi lets you convert some of your equity in the vehicle (i.e., the vehicle's current value minus the loan balance) into cash, but you will then owe more money.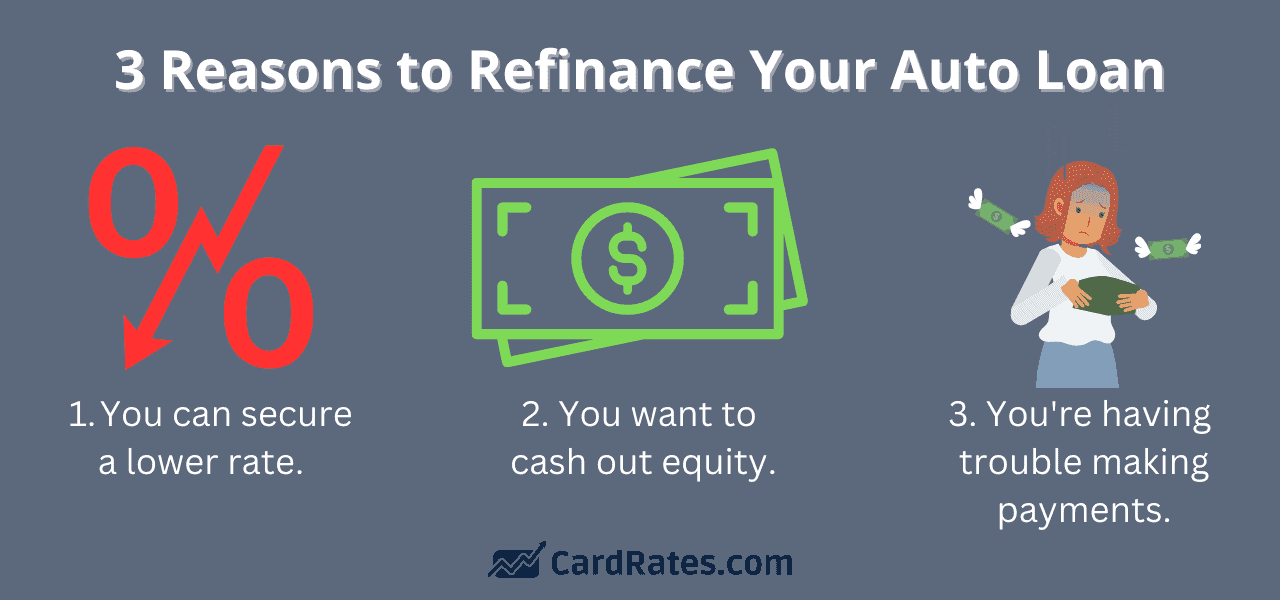 Owners often refi their cars to take advantage of lower interest rates or to reduce the monthly payments by increasing the loan term.
What Credit Score Do I Need to Buy a Car?
Lenders typically require applicants for car loans to have a FICO score of 600 or higher within the 300 to 850 scoring range. But providers of subprime loans approve auto loans for consumers with low credit scores (i.e., below 600).
Many car lenders use one of the FICO Auto Score systems. These systems have credit scores that range from 250 to 900.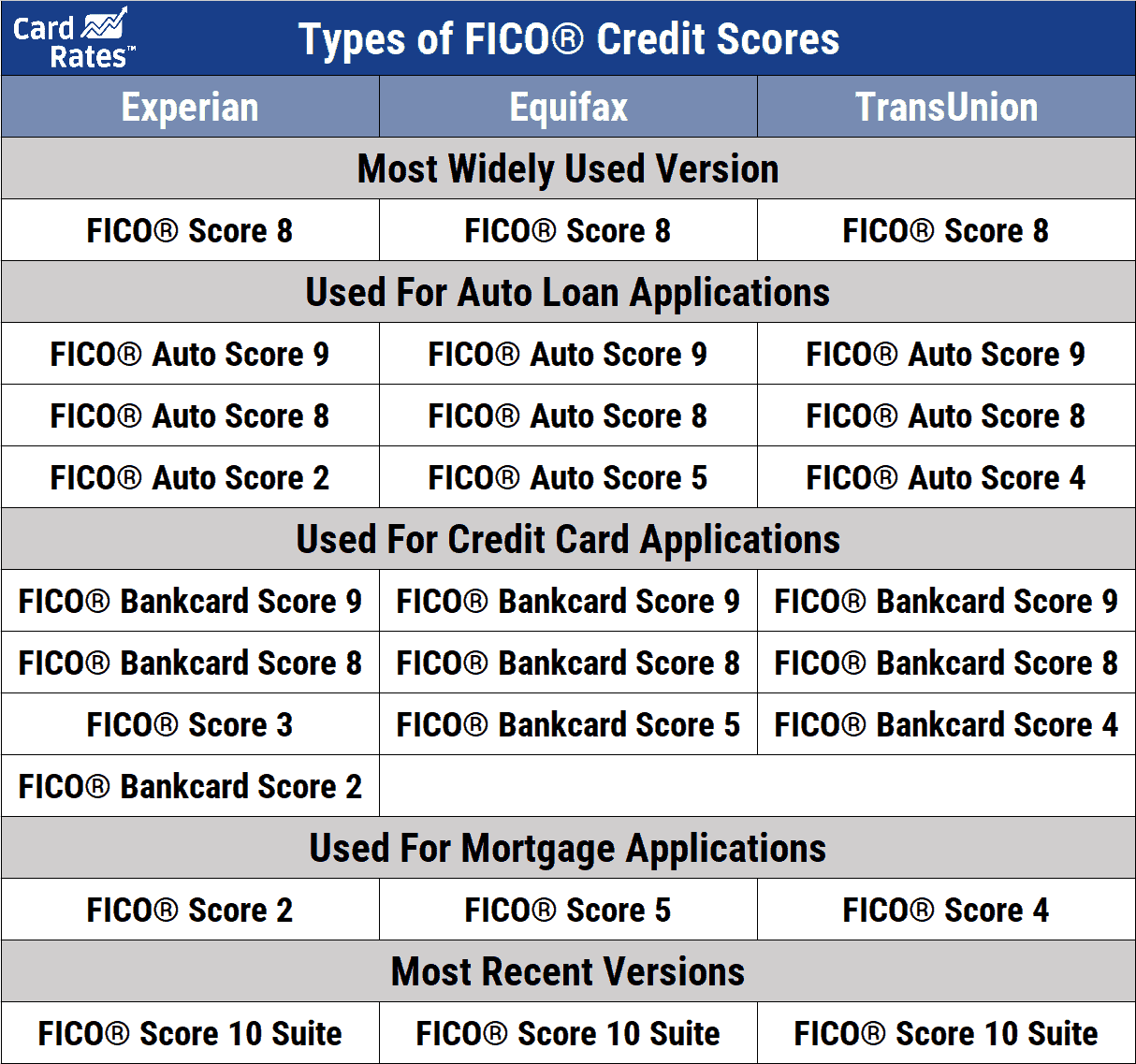 Your loan amount and monthly payments will be higher if you don't put money down or trade in your old vehicle. The car loan becomes even more expensive if the lender charges higher interest rates because you didn't put money down.
Looking at more than one bad credit auto loan is a good idea. To do so efficiently, concentrate on lenders that specialize in subprime car loans. The companies reviewed above are excellent loan sources, and several may provide you with multiple loan offers that make it easier for you to compare rates and terms.
What Is the Fastest Way to Get a Car Loan?
The best subprime loan-finding networks provide an instant preapproval decision when you request a car loan. First, you submit a short online form or respond to a series of questions. Your responses help the networks decide whether they will preauthorize your loan.
Whether you qualify for an auto loan will depend on your creditworthiness and on the lender or car dealer you choose.
By requesting a loan from any of the reviewed auto lending networks, you may find one or more lenders that can accommodate your request, even if your credit is bad. The networks never charge a finder's fee nor oblige you to accept a loan offer.
To prequalify, the loan-finding services require you to:
be a US citizen or resident
be at least 18 years old
provide proof of income
and have a Social Security number, phone number, email address, and active bank or credit union account.
If you prequalify, the loan-finding service will send you one or more links to lenders who are willing to take your loan application.
Most direct lenders pull your credit to help them decide whether to approve or reject your loan. A hard inquiry may have a tiny impact on your credit score, but the effect lasts only one year.
Lenders that offer easy subprime car loans may add conditions to your lending agreement. For example, a lender may require you to pay extra fees, make in-person weekly or biweekly payments, or accept a higher annual percentage rate.
An auto loan is a secured loan. When a lender agrees to a car loan, it puts a lien on the vehicle you finance. That means the lender can repossess and sell the car if you stop making payments. 
Collateralizing a loan shifts default risk from the lender to the borrower. The arrangement makes it easier for the lender to approve a loan to a borrower with a damaged credit history.
A subprime auto lender will look at more than just your credit report when you apply for a vehicle loan. The lender may treat your application more favorably if you have recently worked with a credit counselor or if your credit problems occurred several years earlier.
Remember that bad credit auto loans often have higher interest rates and fees that make them more expensive than loans for consumers with good credit.
Get a Car Loan Without Working Up a Sweat
The loan-matching networks reviewed above offer easy-approval auto loans that can quickly put you behind the wheel of your next car despite a low credit score. They will give you instant preapproval and a quick final decision after you complete the credit application process. Funding is fast, too, with funds available as soon as the same day.
Always read the fine print before agreeing to any type of instant approval car loan (or credit card, for that matter). If you find it confusing, seek the help of an expert.
Advertiser Disclosure
CardRates.com is a free online resource that offers valuable content and comparison services to users. To keep this resource 100% free, we receive compensation for referrals for many of the offers listed on the site. Along with key review factors, this compensation may impact how and where products appear across CardRates.com (including, for example, the order in which they appear). CardRates.com does not include the entire universe of available offers. Editorial opinions expressed on the site are strictly our own and are not provided, endorsed, or approved by advertisers.