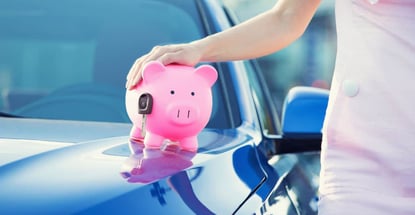 Your car is such a mixed bag. On the one hand, it provides transportation for your daily needs and perhaps offers you some pride of ownership. On the other hand, it's expensive to finance and maintain. 
You can tilt the balance toward the positive with a good refinancing loan, which helps your budget by lowering your interest rate, reducing your monthly payments, and/or providing you with some extra cash. 
This article reviews five of the best refinance auto loans. All can provide budgetary relief in one or more ways and are conveniently available online. Whether you're looking to cut your monthly spending, pay off your loan amount sooner, or cash out some of your vehicle's equity, one of these lenders may be perfect for your needs.
Best Options For Car Refinancing
These websites are a mix of direct and network lenders. A direct lender finances the loan itself (perhaps with partners), whereas a lender network is a loan-matching service that can connect you with a direct lender online or near you. All are easy to use, regardless of your credit.
Dealer partner network has closed over $1 billion in auto loans
Can help those with bad credit, no credit, bankruptcy, and repossession
Established in 1999
Easy, 30-second pre-qualification form
Bad-credit applicants must have $1500/month income to qualify
Auto Credit Express continues to be one of our favorite auto lending networks because it partners with a large group of lenders that each have flexible credit requirements. Indeed, the network of 1,200+ partner lenders has closed more than $1 billion in car loans since 1999.
Local lenders are available, but you aren't limited to choosing one in your home region. You benefit from the competition among many lenders, often resulting in more forgiving approval standards and better loan terms.
The network's loan request form takes a few minutes to complete. Shortly after, you'll receive a decision and potentially multiple loan offers from which to choose.
To qualify for auto loan refinancing through Auto Credit Express, you must:
Be up to date on your loan payments
Have a better credit score than at the time you received the initial loan
Have an outstanding car loan balance that falls within the new lender's acceptable limits
Meet the vehicle mileage and age requirements set by each lender
Owe less than your car's current Kelley Blue Book value
Most direct lenders on the Auto Credit Express network also require a verifiable monthly income of at least $1,500 to consider your application.
Purchase or refinance a new or used car.
Their lenders have solutions for most credit situations.
Get up to 5 offers from competing lenders!
Complete a simple and secure online form in minutes.
Save on your current or new monthly car payment.
The LendingTree network can match you with a direct auto lender in minutes. You can quickly compare rates and terms to select the best loan offer for your situation.
Refinance loan terms extend from one to seven years, and you may be able to reduce the APR, lower your payment, cash out equity, or repay your loan faster.
There is no cost, obligation, or impact on your credit score when you submit the prequalifying loan request form. More than 12,000 Trustpilot contributors rate LendingTree as "Excellent." 
Potentially reduce your payments by hundreds of dollars
Skip your next car payment
Quick and easy 2-minute preapproval process
Prequalifying does not affect your credit score
Completely free
No additional costs or fees
RefiJet is an auto loan refinancing company that works with all credit histories, including subprime borrowers.
This auto refinance company says customers who choose to lower their monthly payment save an average of $150 a month, but individual savings will vary. You are welcome to cash out some of the equity in your car.
As an additional perk, customers can skip their first two payments after refinancing with a RefiJet lender, thereby relieving some immediate financial stress.
Pre-qualify online in minutes without impacting your credit score
Members save with PenFed's low auto loan rates
Loan amounts of up to $150,000
Average refi savings of $191 per month
Terms of up to 84 months
Auto loan calculator to help estimate payments
The PenFed Credit Union can provide low-cost refinance auto loans of up to 125% of your vehicle equity. This is a direct lender, and its website discloses the current auto refinance rates and monthly payments on new and used car loans.
You can prequalify in minutes by submitting a simple and transparent online application for a loan amount of up to $150,000. Depending on current conditions, you may be able to save more than $100 monthly by refinancing with PenFed.
To get a loan, you must become a member of PenFed Credit Union, which includes opening a $5 PenFed savings account. Existing PenFed auto loans are not eligible for refinancing. 
Although the initial prequalification step involves only a soft pull of your credit, submitting a complete loan application will trigger a hard inquiry that may impact your credit score. Many other credit unions (e.g., Consumers Credit Union, Navy Federal Credit Union, etc.) offer attractive auto refinance loans, so you may want to check out the ones in your community.
Loans for new, used, and refinancing
Queries a national network of lenders
Bad credit OK
Get up to 4 offers in minutes
Receive an online loan certificate or check within 24 hours
myAutoloan.com is another lending network that partners with many lenders specializing in subprime auto loans. A single loan request form can yield up to four offers within minutes at no cost or obligation.
The network quickly matches your request to up to four of its many partner lenders after you submit the secure, two-minute prequalifying form. You can take the time to compare the competing terms and conditions if you receive multiple loan offers.
Once you choose a loan offer, myAutoloan.com redirects you to the lender's website to complete the loan paperwork — online or through hard copy. 
The lender will pay off your existing loan after it completes the underwriting process and closes your new loan. You then begin making monthly payments to the new lender.
What Is a Refinance Auto Loan?
When you refinance, you take a new auto loan to replace your existing one. The lender will pay off your current auto loan and you'll start making your monthly payment to the new lender. Some refinancing lenders allow you to postpone your first payment for one or two months.
The chief reason to pursue a refinance auto loan is to lower your interest rate or monthly payments. You can lower your monthly payment by reducing your auto loan rate by just one percentage point. You may want to use the savings to pay your loan off ahead of time or pocket the savings by leaving the loan term unchanged.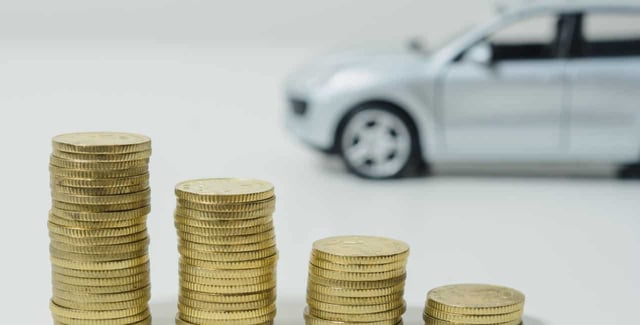 You also may be able to cash out some of your vehicle equity when you refinance, a subject we will discuss later.
Some of the reviewed lenders are online lending networks — they partner with multiple independent lenders (typically buy here, pay here dealerships) who evaluate your single prequalifying application. You may receive more than one loan offer since multiple lenders consider your request.
Most lenders associated with each network welcome applicants with limited or imperfect credit. You may be able to reduce your interest rate and boost your credit standing with a new loan from one of the top-rated lenders.
How Do I Apply For Auto Refinancing?
You can apply for auto refinancing by submitting an online application. It typically takes no more than 10 minutes, and you may receive a near-instant decision.
Once you complete your form, the network submits your request to its host of partner lenders, which can result in multiple loan offers. After you choose the best auto loan offer, the network will transfer you to the lender's website to complete the online paperwork and close the deal.
The lender will remit the loan funds to your previous lender to pay off your existing vehicle loan. You'll then begin making new monthly payments to the refinance lender. 
Contrast this with the 20th-century procedure that required you to visit your local bank, credit union, or car dealership to impress the loan officer enough to approve your application. 
Before applying for an auto loan refinance, it's prudent to familiarize yourself with your current credit standing. You can do so by pulling your free annual credit reports from each of the three credit bureaus. The reports reveal everything on your credit file except for your score. But you can check your credit score for free in several other ways.
Many lenders will refinance your vehicle even if you have bad credit. But you will have better approval odds if your recent credit history is clean and your bad credit score has improved since you purchased the car.
Most lenders also want to see a recent history of on-time loan payments. You should be up to date on your existing auto loan and have no recent late payments.
What Interest Rate Should I Expect to Pay?
The following chart illustrates the available APRs by loan term and borrower credit type as of the time of writing. Remember that auto refinance rates vary wildly over time and are subject to rapid change.
REPRESENTATIVE APRS FOR REFINANCE AUTO LOANS
CREDIT TYPE
TERM
EXCELLENT
GOOD
FAIR
POOR
36 months
4.67%
6.48%
8.03%
11.84%
48 months
5.55%
7.15%
10.11%
13.27%
60 months
5.68%
7.05%
9.81%
13.43%
72 months
6.15%
7.16%
9.84%
13.35%
Source: RateGenius Mar. 16, 2023
Notice that some rates do not change linearly. For example, the APR for a 48-month, fair-credit refinance loan is higher than the APR for longer periods.
These are average figures, and your rate will vary depending on your situation. The biggest takeaway is that the APRs for 36 months are substantially lower than those for longer terms, regardless of credit type.
As an example of refinancing's impact, suppose you originally had a $15,000, 36-month auto loan with a 3.5% APR that costs you $440/month. It will cost you $15,822 to pay off due to $822 of interest. 
Your current loan balance is $10,000. You decide to take a 60-month cash-out refinancing loan for $14,000 (the current Kelly Blue Book value) at a 6.34% APR, pocketing the $4,000 in excess equity. 
Assuming no lender fees, your new loan will require monthly payments of $273, which is $167 less than the current loan's payments. The lower payments result from the new loan's longer term, an additional 24 months. The total interest on the new loan will be $2,373, or $1,551 more than before.
What Credit Score Do I Need to Refinance a Vehicle?
Auto loans don't generally require a minimum credit score. Instead, you must be able to afford the monthly payments. In addition to income, auto lenders also consider other factors, such as:
Payment history: Do you have any current or recent overdue accounts, collections, or charge-offs?
Bankruptcy: Are you currently in bankruptcy proceedings?
Down payment: How much can you afford to put down?
Payment frequency: Would you be willing to make payments more often than once a month?
Pay in person: Will you pay in person, at the dealership, rather than through checks or automatic bank transfers?
Personal data: Are you at least 18 years old, a US citizen or resident, with a valid Social Security number, phone number, email address, and active bank or credit union account in your own name?
Unlike an unsecured personal loan, vehicles act as collateral to secure loans. If you miss monthly payments, the lender will likely repo the car. In addition, the dealer may sue to recover the extra costs if the vehicle suffers damage after you purchase it.
Does Refinancing a Car Hurt Your Credit?
A refinancing auto loan can hurt your credit by temporarily reducing your credit score and increasing your debt.
When you refinance your auto loan, a new lender pays the previous loan to settle your existing debt. The previous lender informs at least one credit reporting bureau that you've satisfied the original loan. Your credit report may require up to 60 days to post the information.
In that interval, your credit file may show two outstanding auto loans, which could temporarily cause your credit score to drop. Your score will rebound once the old loan's payoff appears on your credit report.
Applying for a refinance loan may add a hard inquiry to your credit report. Many lenders pull a hard inquiry whenever you apply for a loan or credit card. Occasional hard pulls usually impact your credit score little, but they remain on your credit report for two years. Believing it may reflect financial distress, FICO may lower your score if you suddenly have multiple hard inquiries within a short period.
What Are the Advantages and Disadvantages of Cash-Out Refinancing?
A cash-out refinancing occurs when your new auto loan proceeds exceed the balance on your old one. It puts cash in your pocket, but the overall impact depends on the new loan's terms.
Advantages of Cash-Out Auto Refinancing
You may want to pursue a cash-out refinance loan for one or more reasons, including:
Source of cash: You can convert some of your car equity into money you can use in any way you want. 
Potentially lower interest rate: You may find it possible to reduce your auto loan interest rate when you refinance. It depends on prevailing interest rates and your current credit score. Under the best circumstances, a lower interest rate will offset the added cost of a larger loan.
Potentially lower monthly payments: It may seem counterintuitive to reduce your monthly payment when you increase your debt. But it can happen through a lower interest rate and/or a longer loan term. Extending the repayment period can increase the loan's total cost, even at a lower auto loan rate.
You need to consider the impact of lender fees on the overall cost of refinancing your vehicle. Excessive fees may ruin the advantages of cash-out refinancing.
Disadvantages of Cash-Out Auto Refinancing
Consider these disadvantages when deciding whether to take a refinance loan:
Increased debt: Cash-out refinancing increases debt unless you use the cash to consolidate other debts. The additional debt may harm your credit and make obtaining future loans and credit cards harder.
Higher monthly costs: Unless you extend the loan period and/or reduce your interest rate, you will likely have to pay more each month for your new loan.
Longer repayment period: It will likely take longer to repay the new loan. This means you'll be feeling the budgetary impact for an extended period.
Fees: Some lenders charge an origination fee when you refinance your car. The charge reduces the net value of your cash-out transaction.
Potentially higher monthly payments: You may have to pay a larger monthly bill on your new auto loan, especially if interest rates are higher, your credit score is lower, or your repayment period isn't longer.
Potentially higher insurance cost: A new lender may require that you buy Guaranteed Asset Protection to cover the difference between your car's actual cash value and your loan balance. Adding Guaranteed Asset Protection will increase your total insurance costs.
A cash-out refinance loan may also mean that you'll be keeping your current vehicle longer than had you maintained the old loan with a shorter term. This side-effect of refinancing can result in higher maintenance costs and greater depreciation, which reduces the vehicle's trade-in value.
Compare the Best Refinance Auto Loans
Our review of the best refinance auto loans reveals several options available to you. In addition, cash-out refinancing can be a convenient way to borrow money quickly without a credit check or down payment. You must read the fine print of any loan agreement before signing it, lest you encounter unpleasant surprises down the road.
Advertiser Disclosure
CardRates.com is a free online resource that offers valuable content and comparison services to users. To keep this resource 100% free, we receive compensation for referrals for many of the offers listed on the site. Along with key review factors, this compensation may impact how and where products appear across CardRates.com (including, for example, the order in which they appear). CardRates.com does not include the entire universe of available offers. Editorial opinions expressed on the site are strictly our own and are not provided, endorsed, or approved by advertisers.