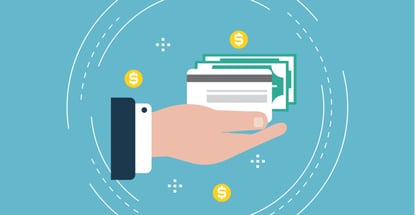 Having a fair credit score is a little like being in the middle of recovering from a bad haircut. You no longer feel the need to put on a hat every time you leave the house — but you're definitely not winning any "Awesome Hair" awards.
To most of those building their credit, the most awesome thing about their fair credit score is that it isn't a bad credit score. This means they can say farewell to subprime cards, and a big howdy-hey to the mainstream credit card market.
Of course, while your fair scores get you in the door, you'll still need to select the right card to get a date. The Capital One Platinum Credit Card is designed for credit builders with fair or limited credit who are looking to keep on building. Of course, your Capital One Platinum Credit Card credit limit will vary depending on your exact score, but keep reading to learn how to pre-qualify now.
Typical Credit Limits | Why Apply | How to Pre-Qualify
Typical Credit Limit for New Cardholders Starts at $300
As an entry-level card for those just coming into the prime credit card market, the Capital One Platinum Credit Card isn't going to have the biggest credit limits on the block. Indeed, unless your credit score is in the "good" range or better (670+ FICO), you'll probably start out with a credit limit around $300 to $500.
While perhaps not the most appealing numbers, a card with a small credit limit is better than no credit card at all when you're trying to improve your credit. And that's what this card is for — building credit. On the plus side, according to the card's terms, you're guaranteed a credit limit of at least $300 if you're approved.
No annual or hidden fees. See if you're approved in seconds
Be automatically considered for a higher credit line in as little as 6 months
Help build your credit through responsible use of a card like this
Enjoy peace of mind with $0 Fraud Liability so that you won't be responsible for unauthorized charges
Monitor your credit score with CreditWise from Capital One. It's free for everyone
Get access to your account 24 hours a day, 7 days a week with online banking from your desktop or smartphone, with Capital One's mobile app
Your initial credit limit isn't set in stone, either. The Capital One Platinum Credit Card will automatically consider a credit limit increase after five months of on-time payments. A number of reviewers also report receiving regular, unsolicited credit limit increases over time as their credit improved.
"Great card, if you pay before your due date, then there's no interest charge for your purchases, only what you've spent. Friendly and helpful customer service. I've had this card a little over a year and my available cash increased from $300 to $750. Also, my score was in the 500s when they approved me. Now it's in the 600s and still improving. Capital One is awesome!" — Credit Karma Reviewer
Capital One does impose a few rules on a card's eligibility for credit limit increases, including requiring that the account is at least three months old. Your card also won't be eligible for a boost if it has received a credit limit increase (or decrease) in the last six months. Of course, your actual credit will come into play, as well; if your credit risk hasn't improved, the bank has little reason to give you more credit.
Reasons to Apply for the Capital One Platinum Credit Card
Given the reviews, it's obvious most cardholders aren't flocking to the Capital One Platinum Credit Card for the high credit limits. And with a variable APR starting over 20%, it's certainly not a great idea to carry a balance on the card, regardless of your credit limit.
So, why apply for a Capital One Platinum Credit Card at all? Three words: flexible credit requirements.
Contrary to many of the cards offered by the major banks, the Capital One Platinum Credit Card can be had by a variety of applicants. In fact, cardholders have reported being approved with credit scores in the mid-500s and up — remarkable for a non-subprime product. This alone makes the Capital One Platinum Credit Card an excellent choice for those who might otherwise be stuck in the subprime credit card market.
"I have a very low credit score, I've had financial problems for a couple years now. My score did start to come up within the past 6-8 months. Credit Karma said my odds for getting approved for this card was "good" so I took the chance. I instantly got approved for a $300 balance with no deposit down! I haven't gotten approved for a credit card in 7 years so this was huge for me. It says after the first 5 monthly payments made on time, I'll get an increase. I'm excited to rebuild my credit." — Credit Karma Reviewer
The card also has a number of other features that make it a nice addition to your wallet, including the fact that it doesn't charge an annual fee. The lack of an annual fee is easy to take for granted in the prime card market, but it's particularly useful as a credit-building card because it won't cost you anything to leave the card open for years to come. The length of your credit history contributes to 15% of your FICO credit score calculation — and longer is better.
You also get the benefits of being a Capital One cardholder, such as online and mobile banking, as well as fraud coverage if your card is lost or stolen. Cardholders can also pay online, over the phone, or in their local branch, all without fees. If you happen to live near a Capital One Café, you'll get an extra perk: discounts on coffee.
You Can Check for Pre-Qualification Offers Online
Overall, the Capital One Platinum Credit Card is a solid choice for an entry-level prime credit card, particularly for those applicants with fair or limited credit who would otherwise need a subprime credit card. To extend our hair metaphor, the Capital One Platinum Credit Card is sort of like the ponytail of credit cards: few people are rocking it on the red carpet, but it's a perfectly acceptable choice for everyday life — and it certainly beats having no hair at all.
Of course, despite reviewers who have been approved with poor credit scores, your score isn't the only measure Capital One will use to evaluate your application. Your individual experience may vary from that of other applicants.
If you're unsure of your chances of being approved for the Capital One Platinum Credit Card, you can head online to check for pre-qualification offers from Capital One. These offers rely on a soft credit inquiry — rather than credit-damaging hard inquiries — to estimate your approval odds.
Pre-qualification doesn't guarantee you'll be approved, but not pre-qualifying can be a strong indicator that you'll be rejected. If you don't pre-qualify for the card, consider working to improve your credit before applying in the future.
Advertiser Disclosure
CardRates.com is a free online resource that offers valuable content and comparison services to users. To keep this resource 100% free, we receive compensation for referrals for many of the offers listed on the site. Along with key review factors, this compensation may impact how and where products appear across CardRates.com (including, for example, the order in which they appear). CardRates.com does not include the entire universe of available offers. Editorial opinions expressed on the site are strictly our own and are not provided, endorsed, or approved by advertisers.