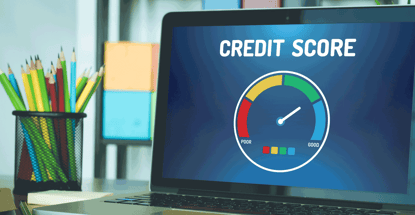 Credit One Bank is a major credit card company that has offered cards to consumers with less-than-perfect credit since 1984. The bank claims to be the fastest-growing credit card issuer in the US and currently offers more than a dozen cards with varying benefits and fees.
Although it offers credit-building cards, when it comes to obtaining a Credit One Bank card, credit score is still a factor that will be taken into consideration. In this article, we review the pros and cons of Credit One cards and suggest five alternatives for you to consider, based on the features that matter most to you.
Credit One Bank Cards | Alternatives | FAQs
Credit Scores From 500 to 670+ Welcome to Apply
Credit One aims its cards at folks of all credit scores. Its cards are labeled with "credit levels"  that range from rebuilding credit to average credit to excellent credit.
While the issuer doesn't publish any information about specific scores, we've come across online reviews that indicate a recommended credit score range of 500 to 670. Customers commented on receiving a card despite credit scores in the 500s, and several mentioned getting a card just months after filing for bankruptcy.
You can visit the Credit One website to see whether you prequalify for the card before applying. Credit One cards offer cash back rewards, provide $0 fraud liability, and do not require a security deposit.
The issuer performs automatic reviews for increasing your credit line, gives you free access to your credit score and history report, and offers optional credit protection. 
On the downside, the card's annual fees range from $0 to $99, and you won't know the precise amount until you apply. The cards also charge fees for things like foreign transactions and authorized users.
Cardholder reviews found online give the company low marks for customer service, but that certainly isn't universal. In sum, the Credit One cards are midpack in terms of value but do offer unsecured credit for folks with low scores who want a chance to earn rewards while rebuilding credit.
5 Alternatives to Credit One Bank Cards
These five alternatives compete with Credit One for consumers who have bad credit. One is a secured card that requires a deposit. If you can swing it, a secured card is often the easiest to obtain, whatever your credit score.
No annual or hidden fees. See if you're approved in seconds
Building your credit? Using the Capital One Platinum Secured card responsibly could help
Put down a refundable security deposit starting at $49 to get a $200 initial credit line
You could earn back your security deposit as a statement credit when you use your card responsibly, like making payments on time
Be automatically considered for a higher credit line in as little as 6 months with no additional deposit needed
Enjoy peace of mind with $0 Fraud Liability so that you won't be responsible for unauthorized charges
The Capital One Platinum Secured Credit Card markets itself to consumers with limited credit history. The card requires a security deposit and proof of income. Your monthly income must exceed your monthly rent/mortgage payments by a set amount. You aren't eligible for the card if you lack a bank account, have an unresolved bankruptcy, or have two or more open account accounts with Capital One. The card charges no annual or transfer fees and provides $0 fraud liability.
Earn unlimited 1.5% cash back on every purchase, every day
No rotating categories or limits to how much you can earn, and cash back doesn't expire for the life of the account. It's that simple
Be automatically considered for a higher credit line in as little as 6 months
Enjoy peace of mind with $0 Fraud Liability so that you won't be responsible for unauthorized charges
Help strengthen your credit for the future with responsible card use
Enjoy up to 6 months of complimentary Uber One membership statement credits through 11/14/2024
The Capital One QuicksilverOne Cash Rewards Credit Card offers cash back rewards and the ability to qualify for a higher credit limit with on-time payments. The account requires no security deposit for approval. Capital One reports your payments to all three national credit bureaus to help build your credit, and the annual fee is fair for anyone who wants to earn rewards from their card.
at Total Card'ssecure website
Earn 1% cash back rewards on payments made to your Total Credit Card
Checking Account Required
$300 credit limit (subject to available credit)
No security deposit, simply pay a one-time $95 program fee to open your account.*
User friendly Mobile App.
*See Rates, Fees, Costs & Limitations for complete offer details
| | | | | |
| --- | --- | --- | --- | --- |
| | | | $75.00 1st year, $48.00 after | |
The Total Visa® Card targets consumers who have struggled to get credit and have faced financial challenges. It promises a response in seconds after you apply. The card charges an annual fee and a one-time program fee but waives the monthly servicing fee for the first year. You must have a checking account to receive approval, and you cannot use the card at an automated fuel pump, for gambling, or outside the United States. The Total Visa® Card reports your monthly payments to all three of the major credit bureaus.
at Milestone Mastercard®'ssecure website
Greater access to credit than before - $700 credit limit
Get a Mastercard accepted online, in store and in app
Account history is reported to the three major credit bureaus in the U.S.
$0 liability for unauthorized use
Access your account online or from your mobile device 24/7
The Milestone® Mastercard® is an unsecured card for those with imperfect credit. You should not apply if you have been delinquent with any creditor in the past two months. When you apply for the card, the issuer will provide a same-day decision. The card waives the cash advance fee for the first year. If you make a late payment, your APR will increase for an indefinite period.
5. Indigo® Mastercard® for Less than Perfect Credit
This card is currently not available.
The Indigo® Mastercard® for Less than Perfect Credit lets you prequalify without affecting your credit score. If you don't prequalify, the issuer may refer you to a credit card from another bank. You may qualify for one of three versions of the card, two of which charge an annual fee. The card reports your payments each month to the three national credit bureaus.
Is Credit One a Good Credit Card?
A Credit One credit card may be useful for those with bad credit or no credit. As with any financial product, it has its pros and cons.
On the plus side, its unsecured cards do not require a security deposit and may charge no annual fee. You get free credit scores, $0 fraud liability, free collision damage waiver for car rentals, and travel accident coverage.
Credit One lets you choose from almost two-dozen card designs at no extra cost. Perhaps the most distinguishing benefit is the availability of cash back rewards on various types of eligible purchases. You will also receive automatic consideration for credit line increases. The cards' APRs are in line with those of its competitors.
Despite all the benefits, you will want to consider potential problems with a card from Credit One, including:
The Better Business Bureau has received more than 1,200 complaints about Credit One.
You may not know important parameters until after you apply, including the APR, fees, and grace period.
The card charges fees for many of its services and may charge an annual fee as well.
To be sure, these policies may help Credit One extend credit to consumers who would otherwise have trouble obtaining a credit card.
Does Credit One Increase Credit Limits?
Most issuers, including Credit One, offer increases on your credit limit, often without you asking for it. Issuers generally use a soft inquiry that won't hurt your credit score to decide if you're eligible for an automatic limit increase.
Credit One recommends certain steps to increase your likelihood of a credit limit increase:
Don't use too much of your available credit. Most issuers want you to keep our credit utilization ratio (CUR), at or below 30%. When your CUR rises too high, it could indicate financial distress and hurt your chances for a limit increase.
Always pay your bills on time and always make at least the minimum payment. When you pay more than the minimum, you indicate that your finances aren't stretching you too thin.
Be on the lookout for unusual activity. You do this by periodically reviewing your account and your credit report. Errors, fraud, and identity theft can have devastating negative effects if you don't promptly respond.
A credit limit increase is rewarding in several ways:
It reduces your CUR, which can help you achieve a higher credit score.
Being able to spend more means you can earn more rewards, assuming your card offers cash back, points or miles. If it doesn't, you can apply for a rewards card and point to your recent limit increase as proof of your creditworthiness.
It can improve your lifestyle by making certain expenses affordable. For instance, you may need a higher limit to finance a vacation or a big-ticket purchase. That said, it's probably a good idea to wait a month or more before spending your higher limit so you can benefit from your lower CUR.
Does Credit One Have an Annual Fee?
According to its Disclosures and Terms & Conditions, Credit One offers a range of annual fees, although if you have good credit, you may avoid it. Folks with poor credit will likely have to pay an annual fee during the first year, which may increase in subsequent years. Each Credit One credit card bills the annual fee when you open the account, which will reduce your initial credit limit.
For example, if you receive an initial credit limit of $300, your available credit could be as low as $225 after subtracting a $75 annual fee. However, for some accounts, Credit One will divide the annual fee for Year 2 and later into 12 equal portions and bill them monthly. Other accounts will have to pay the annual fee after Year 1 in a lump sum payment.
The Capital One Platinum Secured Credit Card doesn't charge an annual fee. The same is true for one version of the Indigo® Mastercard®. All things being equal, you will no doubt prefer a card that charges a low or no annual fee.
Unfortunately, all things are never equal. Each card presents a unique mix of costs and benefits, so it takes some effort to evaluate the trade-offs. A card may require an annual fee to offset the risk of offering cards to customers with bad credit.
You should assess the overall benefits that a card offers and whether you feel it's worth an annual fee.
Are Credit One Bank and Capital One the Same?
It's easy to confuse these two banks due to their similar names and logos. But they are decidedly not the same company. Credit One Bank®, N.A., of Las Vegas is a subsidiary of a private company, Sherman Financial Group of Charleston, South Carolina. It is an online-only national bank, chartered by the Office of the Comptroller of the Currency.
The bank's sole product is the lineup of Credit One credit cards — it has no checking or savings accounts, no tellers, and no brick-and-mortar branches. Credit One describes itself as a technology and data-driven financial services company serving millions of cardmembers. The bank's roots stem from its founding in San Rafael, California, in 1981. It relocated to Las Vegas in 1998 and adopted its swoosh logo in 2002.

In contrast, Capital One® is a full-service bank — one of America's 10 largest based on deposits — and a member of the Fortune 500. It has branch offices primarily located in six states and the District of Columbia and is headquartered in McLean, Virginia.
In addition to credit cards, it offers checking and savings accounts, automobile loans, business banking, merchant services, retirement solutions, and commercial services. In 2018, 75% of the company's revenues came from credit cards. Capital One® offers several credit cards accommodating credit scores from poor to excellent.
The Right Card Will Depend On Many Factors
If you have bad credit, you may define a "good" credit card as one that will approve you. We support a more nuanced approach by offering you smart information about the universe of credit cards — the good and the bad.
Credit One cards can be a good addition to your wallet if you understand the various fees and use the card responsibly. It offers cash back rewards, which is unusual for a card pitched to those with bad credit. The five alternatives we review in this article also compete for consumers with bad credit. Use the information we present as a starting point for further research to determine which card makes the most sense for you.
Final Notes on "Credit One Bank Credit Score Needed For Approval"
We hope this guide "Credit One Bank Credit Score Needed For Approval" has been a helpful resource for you in learning more about your financial options. In this guide, we've covered:
Credit Scores From 500 to 670+ Welcome to Apply
5 Alternatives to Credit One Bank Cards
Is Credit One a Good Credit Card?
Does Credit One Increase Credit Limits?
Does Credit One Have an Annual Fee?
Are Credit One Bank and Capital One the Same?
The Right Card Will Depend On Many Factors
To learn more about options not mentioned here, be sure to check out other popular reviews from our team of experts:
We also encourage you to check back at this URL regularly, as we update the offers listed in "Credit One Bank Credit Score Needed For Approval" and other guides on a daily basis.
Advertiser Disclosure
CardRates.com is a free online resource that offers valuable content and comparison services to users. To keep this resource 100% free, we receive compensation for referrals for many of the offers listed on the site. Along with key review factors, this compensation may impact how and where products appear across CardRates.com (including, for example, the order in which they appear). CardRates.com does not include the entire universe of available offers. Editorial opinions expressed on the site are strictly our own and are not provided, endorsed, or approved by advertisers.