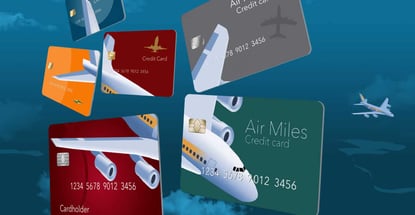 You may be shocked to learn how few travel cards let you convert your air miles into cash. Once the airlines spoon out the miles, they are reluctant to allow you to use them for anything other than travel.
We found the five best airline credit cards that let you cash out your miles and use your rewards as you see fit. Not surprisingly, all five deliver general-purpose miles — really, they're points disguised as miles. If you want miles and cash back, these cards are for you.
Best Air Miles Credit Cards With Cash Back
If it weren't for Discover, Capital One would have a monopoly on air miles cards with cash back. The assorted flavors of Capital One Venture cards share the same redemption rules, so you'll have to use other criteria to choose among them.
Capital One does not offer a specific rewards card with World Elite Mastercard benefits. You only find out if your card is a World Elite Mastercard once Capital One approves your application.
The Discover it® Miles card lets you turn miles into cash. You can also redeem your credit card miles as a statement credit for your travel purchases, including airfare, hotels, rideshares, gas stations, restaurants, and more, with no blackout dates. You earn $1 for each 100 miles, which Discover will deposit to your bank account electronically.  It is the best airline credit card in this group.
The card offers several security features, including warnings if your Social Security number appears on the dark web. It also provides $0 fraud liability and alerts when a credit bureau adds a new account to your credit report, or someone pulls your report. An overdue payment won't increase your APR. The card charges no annual, over-limit, or foreign transaction fees and no late fee on your first missed payment.
The Capital One VentureOne Rewards Credit Card and its Venture counterparts let you turn miles into cash. You can redeem credit card miles in the form of a statement credit or a check. Expect the statement credit to apply to your account in as few as two to three business days. Capital One mails checks within three business days, and they should arrive two to three weeks later.
Alternatively, you can use your Capital One miles to pay for gift cards, travel, events, and Amazon.com purchases. You can also use miles on eligible purchases at millions of online stores with PayPal. This is Capital One's best credit card if you want a flat mileage rate without annual and foreign transaction fees. Capital One VentureOne Rewards Credit Card is a close second in the best airline credit card sweepstakes.
Consider the Capital One Venture Rewards Credit Card if you don't mind paying a moderate annual fee to receive additional benefits. The signup bonus after account opening and the flat membership rewards rate are higher than Capital One VentureOne Rewards Credit Card's, and this travel rewards credit card provides access to airport lounges. You receive up to a $100 credit for Global Entry or TSA PreCheck.
All the Venture cards provide bonus miles on hotels and rental cars booked through Capital One Travel. This card gives you access to exclusive reservations at award-winning restaurants and tickets to memorable culinary experiences through Capital One Dining. Other benefits include Hertz Five Star status and credits for stays at Lifestyle Collection hotels.
Although the Capital One Venture X Rewards Credit Card costs about four times more than Venture, the higher annual fee buys you a lot of extra value. It's a Visa Infinite card with a minimum credit limit of $10,000 and many additional benefits that justify its price tag, including anniversary and travel purchase credits and reimbursement of Global Entry and TSA PreCheck fees — which are worth more than the annual fee.
You earn generous bonus miles on flights, car rentals, and hotels you book through Capital One Travel. In addition to cashing out your miles, you can transfer them to any of its more than 15 air miles partners. Capital One Venture X Rewards Credit Card cardholders and guests get unlimited access to the Capital One Lounge network and more than 1,300 partner lounges. This travel rewards credit card also provides cellphone protection.
The other Venture cards cater to consumers with excellent credit. If you're shy of that mark, consider the Capital One VentureOne Rewards for Good Credit. It offers many of the same perks as the regular VentureOne card without the signup bonus or 0% introductory APR promotion following account opening.
As with all Capital One cash back and travel rewards, the miles don't expire for the life of the account. You can use Capital One Shopping, an online tool that automatically applies available coupon codes to your order. Capital One Eno provides virtual card numbers and account alerts to card members.
What Are Air Miles?
Air miles are credit card rewards for travel expenses, including flights. The more purchases you make on the card, the more miles you'll earn.
One air mile card, for example, may reward you with one or two miles for every dollar you spend. As soon as you accumulate enough miles, you can redeem them for free flights — or rental cars, hotel accommodations, and other items, depending on the card. A few miles cards (i.e., the ones reviewed above) let you convert your miles to cash.
You can choose between two types of miles. The first are from general-purpose cards that do not affiliate with any particular airline. These miles have the same versatility as points, allowing you to cash out your miles whenever you want.
Frequent-flyer miles are the second type, available from co-branded travel cards. Delta, American, United, Southwest, and other airlines work with the major card issuers to provide this type of travel card.
The airlines, rather than the credit card companies, determine how many miles you need for a free ticket. You don't need to worry if you don't have enough miles to cover the cost of a flight because you can purchase extra miles to make up the difference or pay cash to cover the shortfall. 
You can also use your miles for priority boarding and seat upgrades. The airlines won't give you cash for frequent flyer miles, but you can usually redeem them for the carrier's gift cards.
The following table describes the differences between the two types of air miles:
| FEATURES | GENERAL-PURPOSE MILES CARDS | CO-BRANDED MILES CARDS |
| --- | --- | --- |
| Flexibility in Redemption | You can use the miles with any airline or hotel. There are no blackout dates or travel restrictions. | The card typically restricts usage to the affiliated airline or hotel (and its partners). It may have blackout dates and travel restrictions. |
| Redemption Options | Use miles for travel, cash back, merchandise, or gift cards. | Mainly for travel with a specific brand. |
| Value for Travel Redemptions | Miles may have a fixed value and offer a lower value for travel redemptions. | The card is potentially more valuable when redeemed for flights or stays with the affiliated airline or hotel. |
| Airline-Specific Perks | Fewer airline-specific benefits. | The card may offer benefits such as free checked bags, priority boarding, complimentary elite status, and in-flight or on-property discounts. |
| Earning Opportunities | May offer consistent earnings on all purchases. | Earn extra miles for purchases with the affiliated airline or hotel. |
| Dependence on a Single Brand | The issuer doesn't require loyalty to any particular airline or hotel chain. | The value ties to a specific airline or hotel chain. |
| Additional Travel Benefits | May offer travel benefits such as travel insurance, lost luggage reimbursement, and no foreign transaction fees. | May offer brand-specific travel benefits and bonuses. |
| Potential for Status Miles | Generally, they do not offer status miles. | May earn miles that count toward elite status with the airline or hotel. |
As you can see, there are differences between general-purpose miles cards and co-branded miles cards.
How Can I Redeem Air Miles?
The process for redeeming miles is straightforward. You can redeem general-purpose miles just as you would points, by making an online request at the credit card's website. You can redeem the miles for cash, statement credits, gift cards, travel, and other items. 
You can use a general-purpose air miles credit card to reimburse previous travel. Capital One cards also let you use your miles to book future flights via the issuer's travel agency.
Typically, you redeem frequent-flyer miles through the airline's website, logging in with your card membership number. You can book flights and upgrade seats using miles and/or dollars.

The miles required for a flight depend on many factors, including distance, number of stops, and overall availability. You may have to pay a small amount for taxes and fees.
You can redeem your miles for other travel benefits, such as hotels and rental cars, online through your air miles credit card account. Most cards have a portal allowing you to explore available options and see the miles you need to pay for them. 
What Are the Differences Between Miles and Cash Back Cards?
Miles cards are better suited for consumers who travel frequently and want to earn membership rewards they can use for future travel. On the other hand, cash rewards cards offer more straightforward and flexible perks that can benefit a broader range of cardmembers.
This chart gives you an overview of the differences between the two card types.
| FEATURE | MILES CARDS | CASH BACK CARDS |
| --- | --- | --- |
| Target Audience | Frequent travelers | General consumers |
| Main Reward | Airline miles or travel points | Cash rewards as a percentage of purchases |
| Redemption Options | Flights, hotel stays, car rentals | Statement credits, direct deposits, checks, or gift cards |
| Bonus Categories | Travel, dining, airlines | Groceries, gas, dining, rotating categories |
| Earning Mechanism | Earn miles per dollar spent | Earn a percentage of each purchase back as cash |
| Flexibility | Generally less flexible | More flexible |
| Expiry of Rewards | Miles may expire | Cash back generally doesn't expire |
| Partnerships | Often co-branded with airlines | Rarely co-branded |
| Annual Fees | Varies, often higher | Varies, often lower |
| Foreign Transaction Fees | Often waived | May apply |
| Signup Bonuses | Usually high, aimed at travel redemption | Moderate, but easier to redeem |
You can convert general-purpose miles to cash as a direct deposit, check, statement credit, or gift card. Airlines do not allow you to cash out your frequent flyer miles, although you can usually redeem them for the carrier's gift cards. 
What Are the Pros and Cons of Selling My Miles?
Leave it to American ingenuity to respond to the refusal of airlines to cash out your miles. You can conduct an internet search to find several brokerage sites that buy and sell frequent flyer miles. 
The general procedure is to submit the details of your miles on the broker's website (i.e., airline, quantity, and expiration date). You have the option to accept or decline a quote after you receive it. Ascertain the rate at which you can sell your miles and any applicable fees.
If you accept the offer, you usually must provide additional information for verification purposes. This information typically includes your frequent flyer account number and sometimes a screenshot showing your mileage balance.
Some brokers may require you to transfer your miles to a designated account. Others book a ticket for a third party using your miles. You'll receive payment once the broker successfully transfers the miles. Payment methods vary and can include PayPal, wire transfer, or check.
After the transaction is complete, you'll receive confirmation and, in some cases, a receipt for your records. Keep an eye on your frequent flyer account to ensure that the transaction record is correct.
Before you take the leap, consider the following pros and cons.
Pros of Selling Miles
Here are some reasons to sell your unused frequent flyer miles to a third-party broker:
Immediate cash: Selling your miles offers instant financial gain, converting unused frequent flyer miles into money.
Benefit from unused miles: Selling your miles ensures they don't go to waste if you don't plan to use them.
Quick turnaround: The brokerage services offer speedy transactions, allowing you to cash in your miles fast.
Options for high-value miles: Certain types of miles can bring a higher price on the market, making it a more rewarding choice.
Avoid expiration: Selling your miles is an excellent way to claim their value if they are about to expire and you have no plans to use them. 
These benefits are alluring, but some serious drawbacks require consideration.
Cons of Selling Miles
Selling miles online can be risky. Here are a few reasons why:
Against airline policies: Most airlines plainly state that buying and selling miles is against their terms of service. You risk losing your miles and even your card membership in the frequent flyer program.
Tax implications: In some places, the income from selling miles may be taxable, which could offset the gains.
Security risks: Providing access to your frequent flyer account to unknown third parties could compromise your personal information.
Reduced value: Miles usually are worth less when you sell them instead of redeeming them for flights, upgrades, or other airline services.
Potential scams: Selling miles is a gray market activity, creating a risk of fraud or non-payment, especially if you're dealing with unverified buyers.
To minimize risks, be cautious and ensure you deal with a reputable service.
Are Points Easier Than Miles To Cash Out?
Points are indeed easier to cash out than frequent flyer miles. General-purpose miles are equivalent to points, and cash-out is equally easy for both.
Here are several factors that highlight the ease of cashing out bonus point rewards.
Flexibility in Redemption
Points often come with a broader array of redemption choices, including statement credits, gift cards, and merchandise, making them more liquid assets. Some points programs have multiple retail affiliates or service providers, giving you more options for cash-outs.
Simplicity and Transparency
Bonus point rewards usually have a more straightforward conversion value than frequent flyer miles, which can have variable worth depending on the carrier, flight route, time, and cabin class.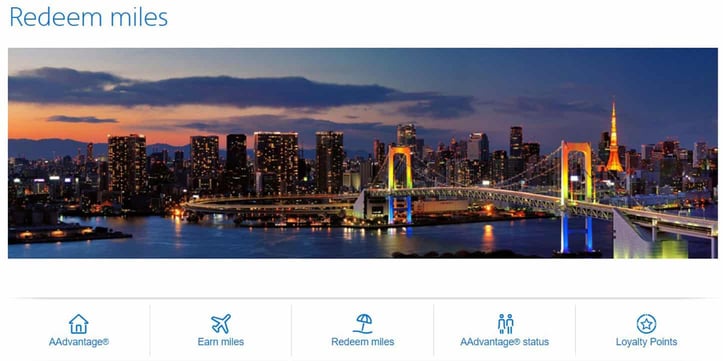 Many rewards card websites offer simple interfaces to cash out points, requiring just a few clicks. Redeeming frequent flyer miles effectively requires a more profound understanding of the program's rules.
Lower Risk
Selling an airline's miles breaches its terms of service. Conversely, you can gift, convert, or transfer points to an air miles partner without violating any rules. Unlike miles, which may expire if you don't use them within a set period, points seldom expire as long as your account is active, making it easier to cash them out when you choose.
Better Cash Conversion Rates
Several travel rewards programs offer reasonable rates for converting points into cash or statement credits. In contrast, airlines optimize frequent flyer miles for travel-related redemptions. You can convert points directly through the issuer's platform, eliminating the need for third-party brokers with their fees and less favorable rates.
User-Friendly Policies
Points programs often have fewer blackout dates or restrictions on when and how to redeem your points. Points can be quicker to accumulate through various spending categories, not just travel-related expenses.
Ultimately, the better choice between the two reward types largely depends on your spending habits and what you want to gain from your rewards.
Consider Your Travel Card Options
On its face, it seems clear that it's better to have a travel credit card that lets you convert your rewards into cash. But you should consider some of the benefits unique to co-branded miles cards. They often allow you to build your trove of frequent flyer miles faster, and, depending on the airline, the miles may be more valuable than points or cash back. 
General-purpose miles are a different story. They are easy to cash out, and they let you accumulate miles twice in one trip — once by charging the tickets and again by earning the frequent flyer miles from the airline. General-purpose miles cards also don't lock you into a particular airline. 
In summary, the five reviewed products are your best credit card bets if you travel often, prefer miles to points, and want the option to cash out your rewards without breaking the rules.
Advertiser Disclosure
CardRates.com is a free online resource that offers valuable content and comparison services to users. To keep this resource 100% free, we receive compensation for referrals for many of the offers listed on the site. Along with key review factors, this compensation may impact how and where products appear across CardRates.com (including, for example, the order in which they appear). CardRates.com does not include the entire universe of available offers. Editorial opinions expressed on the site are strictly our own and are not provided, endorsed, or approved by advertisers.