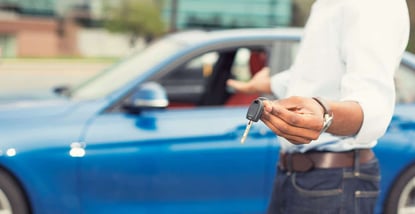 If you're like me, you wrestle for a while with the decision to replace your current car. Whether it's your first car or the next in a long succession, the factors weighing on you are practical, emotional, and financial. The first two are strictly personal, but we can address the third.
This article makes clear that less-than-perfect credit is no hindrance to car ownership. Indeed, you have more than enough options — we cover nine auto loans for fair credit here — to affordably finance your vehicle purchase. And if you make the payments on time, your fair or bad credit auto loan can help you build credit, a fact you'll appreciate the next time you start contemplating a new car.
Best Overall Auto Loans For Fair Credit
These days, you can easily finance a car online from the comfort of your favorite chair without the oppressive presence of a car dealership's finance manager. It's also fast and may result in a better arrangement than one from a dealer. 
Dealer partner network has closed over $1 billion in auto loans
Can help those with bad credit, no credit, bankruptcy, and repossession
Established in 1999
Easy, 30-second pre-qualification form
Bad-credit applicants must have $1500/month income to qualify
Auto Credit Express connects you with a nationwide network of dealers and other lenders eager to finance your car purchase, even if you have fair or poor credit. You can fill out the loan request online in a minute or two. Auto Credit Express first qualifies your request and then finds a nearby auto lender to complete the car loan, often as soon as the same day.
Purchase or refinance a new or used car.
Their lenders have solutions for most credit situations.
Get up to 5 offers from competing lenders!
Complete a simple and secure online form in minutes.
Save on your current or new monthly car payment.
LendingTree made its name by finding multiple lenders for applicants who fill out a short preapproval form. You can apply for a new or used vehicle loan, a refinancing loan, or a lease buyout. You can specify a loan repayment term of one to seven years, and a down payment as low as $200 may be able to get you a lower interest rate. 
Potentially reduce your payments by hundreds of dollars
Skip your next car payment
Quick and easy 2-minute preapproval process
Prequalifying does not affect your credit score
Completely free
No additional costs or fees
RefiJet is a lender network that can help you save money by refinancing your current auto loan. You can even raise some quick cash using the equity in your vehicle. RefiJet helps borrowers with all sorts of credit, and customers can postpone their first three car payments.
Free, no-obligation application
Specializes in auto loans for bankruptcy, bad credit, first-time buyer, and subprime applicants
Affordable payments and no application fees
Same-day approval available
Connects thousands of car buyers with auto financing a day
Car.Loan.com boasts the nation's largest bad credit car loan network, specializing in auto financing options for vehicle buyers lacking good credit. You can prequalify for a fair to bad credit auto loan in just a few minutes by completing the short loan request. The Car.Loan.com network will quickly respond, and a direct lender will likely contact you in short order.
Loans for new, used, and refinancing
Queries a national network of lenders
Bad credit OK
Get up to 4 offers in minutes
Receive an online loan certificate or check within 24 hours
The MyAutoLoan.com lending network can finance the purchase of a new or used vehicle and provide cash-out refinancing loans and other options. In just a few minutes, this service can line up as many as four loan offers from direct lenders that are more than happy to work with you. Simply review the details of each offer before selecting the one that best fits your needs.
Other Sources of Auto Financing
Your menu of choices doesn't stop at the five companies we just described. Any of the following may be the right option for your unique circumstances.
6. Carvana
Carvana buys and sells cars. It has a sizable selection of vehicles you can buy directly, but it can also provide you with financing options from lending partners offering fair and bad credit loans.
Carvana welcomes customers with all types of credit. You can apply for an auto loan quickly —  it's possible to complete an auto financing request in as little as 10 minutes, far swifter than many other lenders.
7. Capital One Auto Finance
Yes, Capital One, your friendly credit card issuer, also finances cars. The company has rich experience helping consumers with subprime credit.
You can prequalify for a car loan without affecting your credit score. It's a good bet that Capital One Auto Finance will offer you an affordable auto loan at an interest rate appropriate to your fair credit rating.
8. Credit Unions
If you like talking to a loan officer in person rather than engaging in online banking, you can negotiate an auto loan at a credit union despite your low credit score. The process is similar to that of applying for an auto loan from a bank, except credit unions typically are friendlier. A loan officer usually will examine your credit report before approving your loan.
One difference from banks is that you must be a credit union member before applying for a car loan. Thankfully, you can do this at the same time you apply. Another benefit of credit union auto loans is that they usually offer lower APRs than those you would receive from a bank.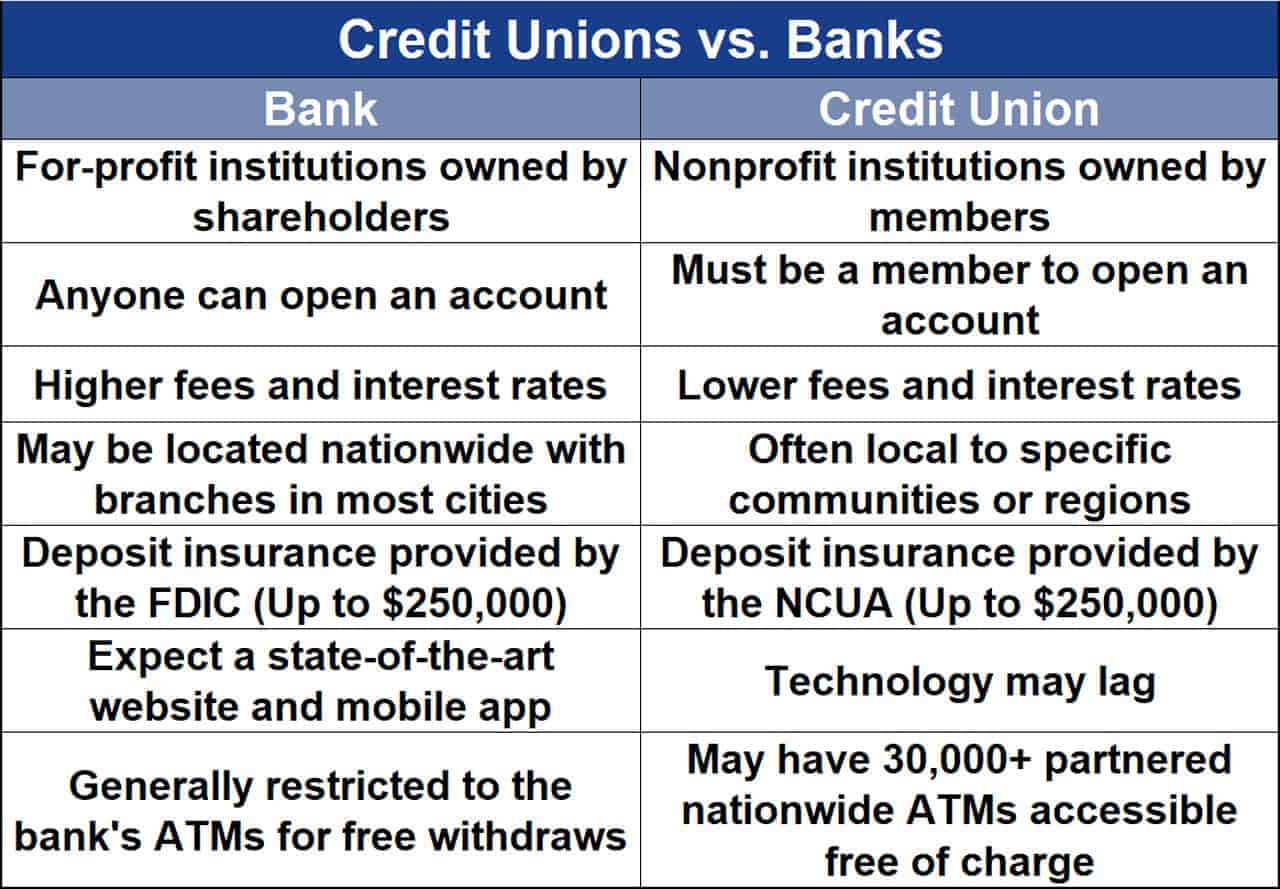 You can use the National Credit Union Administration's credit union locator tool to find a credit union near you.
9. Personal Loans
It is possible to use a personal loan to purchase a car. If you're wondering why you'd take this route, consider this: Personal loans are unsecured — you won't receive a visit from a repo agent if you miss a monthly payment. That would likely be your fate if you didn't keep up with an auto loan.
Personal loans from $500 to $35,000
All credit types are considered and welcome
Simple, no credit impact form
Helping consumers since 2001
4.7 out of 5 Trustpilot rating with 2,000+ reviews!
Personal loans are available from online networks that operate like the ones for auto loans. You can get a personal loan with fair credit but expect a higher interest rate since even the best personal loan lacks collateral.
What Is Considered Fair Credit?
Credit scoring models created by the Fair Isaac Corporation (FICO) and VantageScore Solutions, the two standard providers in the US, have a point range of 300 on the low end to 850 on the high. The higher your score, the less risk you pose to potential lenders. 
Conversely, lower credit scores imply more risk, which is not desirable when you apply for a car loan. Each lender determines its own credit score tolerances and decides for itself what it believes to be poor, fair, good, or excellent scores. 
The definition of a fair credit score varies based on the model used to calculate it. For example, a fair FICO credit score falls between 580 and 670.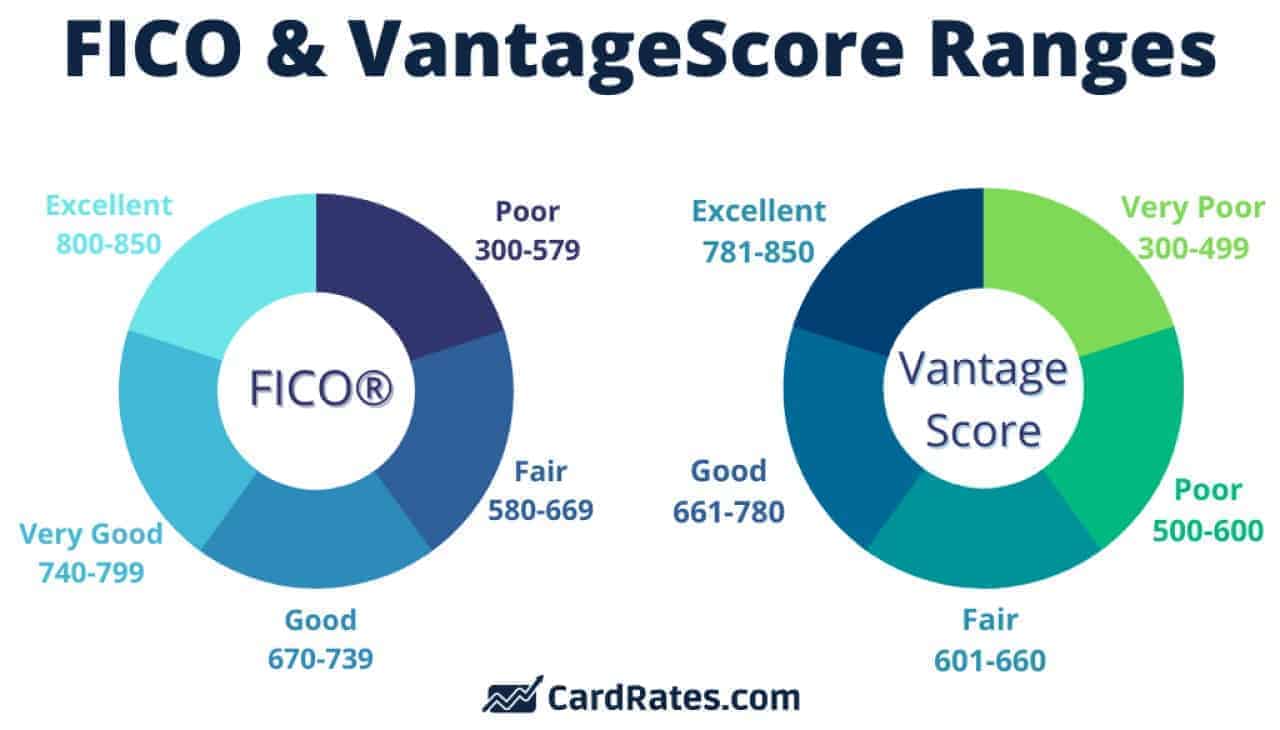 If you have a fair credit score, you will likely qualify for a broad range of loans, credit cards, and other financial products. But you will not be eligible for the best loan rates and terms due to your elevated credit risk. If this describes you, don't worry — building or rebuilding credit is reasonably achievable if you pay your bills on time and keep your debt in check relative to your income.
How Do You Get an Auto Loan Online?
The two primary methods for obtaining an auto loan online are through a loan network or a direct lender.
Direct Lenders
A direct lender lends its own money and that of partners. You deal only with the lender, who considers your application and sets the loan terms. In a sense, it's the most straightforward way to borrow, but it requires you first to identify a suitable lender.
Loan Networks
Loan networks do not provide loans. Instead, they connect you with direct lenders on their networks. This offers two advantages over contacting a lender directly:
Networks can prequalify your loan request without impacting your credit
They can find you one or more lenders, saving you the detective work
The networks charge nothing for their services. To prequalify, you generally must meet the following conditions:
Be at least 18 years old
Be a US citizen or resident
Meet the lender's credit and income requirements
When you submit a loan request to a network lender, it prequalifies your request before transferring you to an appropriate direct lender or offering you multiple lender links. You then complete the application process with a direct lender. If you receive loan approval, you'll be able to visit a car dealership and pick out the vehicle you want.
Can I Get a Car Loan With a Credit Score of 600?
Yes, many lenders, including all the leading networks, handle loan requests from consumers of every credit stripe. Vehicles serve as collateral for loans, which makes your ability to pay the bills more important than just maintaining your credit score.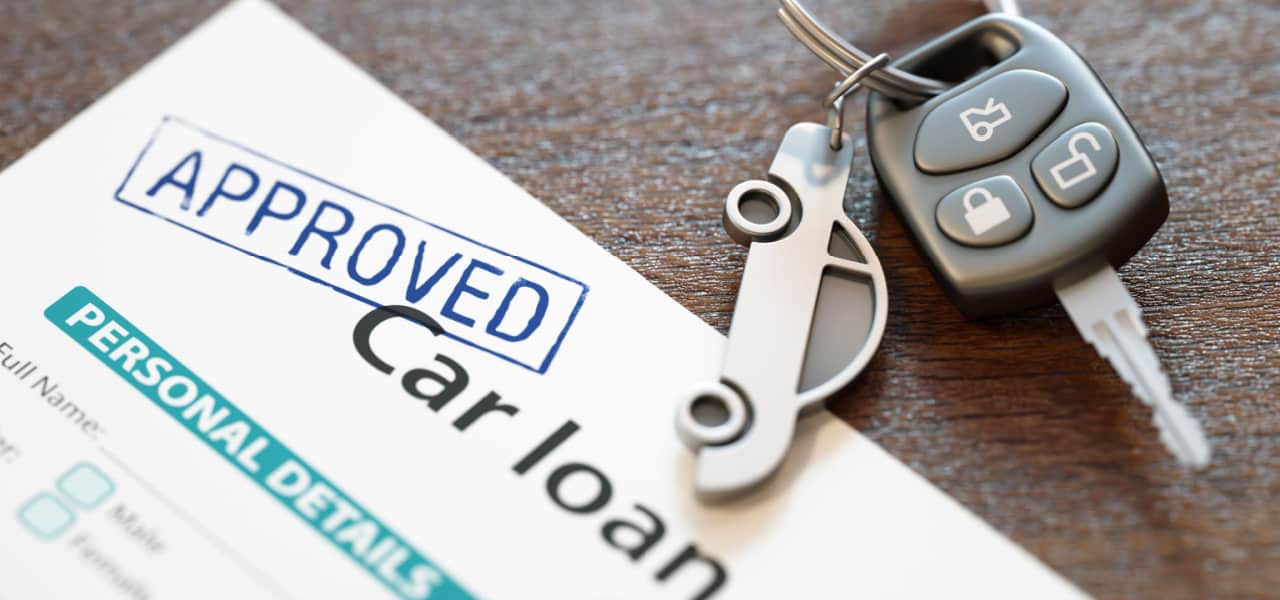 You have fair credit if your score is 600, so you will likely satisfy any auto lender's credit requirements. After accounting for your other expenses and debts, you will have to show that your income and assets allow you to afford monthly car payments.
What Are the Costs of Owning a Car?
You need to look beyond a car's price when considering its impact on your budget. You must also consider the cost of maintenance, fuel, insurance, parking, and tolls.
Purchase vs. Lease Upfront Costs
Most auto lenders want you to make a 20% down payment to purchase a car but will accept less. The more money down, the smaller the loan amount and the less you'll spend on interest and monthly payments. Some dealers will waive the down payment but charge a high interest rate.
Other upfront charges include tax, title, dealership fees, and registration, but you may be able to roll these expenses into your loan. 
When you lease a vehicle, you can also make a down payment. But many dealerships require you to make the first monthly car payment upfront, plus a security deposit, acquisition fee, and other taxes and fees.
Financing
The average interest rate for nonprime consumers looking to buy a new car is approximately 7.25%. If you want to buy a used car, the nonprime average interest rate is just shy of 10%.
The best auto loan rate on a vehicle purchase is 0%, which may be available through automaker promotions. These deals narrowly specify the participating vehicle models and the loan terms. Sometimes, the auto loan rate is at a below-market rate rather than 0%, but you will pay the prevailing interest rate in most cases. Longer payback periods may require higher APRs.
You finance a portion of a vehicle's value, typically 40% to 60%, when you lease it. You then return the car after the lease expires, with the option to buy it at a preset price (i.e., the residual value). The APRs and deals are similar to those for purchases, but the monthly payment amount may be less.
Insurance
Most states require you to have suitable car insurance before allowing you to register your vehicle. These requirements vary by state. It's up to you whether you buy the minimally acceptable amount of car insurance or pay for increased coverage. Typical auto insurance policies run from $300 a year to more than $1,000, depending on your state, the car you purchase or lease, the driver's age (teens pay more), credit score, and driving record.
Upkeep
Cars can cost thousands a year for upkeep, including charges for fuel, scheduled maintenance, repairs, and parking. Costs can sharply rise if you are in a car accident, as most insurance policies have deductibles and coverage limits. Your state may charge an annual fee to renew your license plates and a use tax on your vehicle.
Depreciation
Your vehicle can lose 15% or more in value when you first drive it off the lot. The value depreciates over time due to wear and tear on the vehicle.
Depreciation isn't a cash expense, but it does reduce the amount you'll get when you sell or trade-in your car. The IRS allows businesses to depreciate most vehicles over three years and deduct the annual expense on their income tax. 
Can I Get Cash Out Refinancing With Fair Credit?
Yes, fair credit should not hinder your access to cash-out refinancing, in which you take out a new loan to repay an existing one. The refinancing is for a larger loan amount than the current balance, and you can pocket the difference. 
Potentially reduce your payments by hundreds of dollars
Skip your next car payment
Quick and easy 2-minute preapproval process
Prequalifying does not affect your credit score
Completely free
No additional costs or fees
Ideally, you'll be able to refinance at a lower interest rate, but that may be challenging when the Fed keeps raising interest rates. The new loan will likely have different terms from the existing one, including the APR, repayment term, and monthly car payment amount.
Can a Student Get an Auto Loan?
The same networks that cater to consumers of every credit type also lend to students with little or no credit history. Students must show enough income to afford the loan payments but can include support from parents and student aid specified on a FAFSA. 
A popular workaround is for a parent to cosign the auto loan, which will ease loan access and interest rates. Recruiting a cosigner may also allow a borrower to take out a larger loan.
Compare Fair Credit Auto Loans Online
Auto loans for fair to poor credit are widely available. They may cost a little more than loans for good to excellent credit, but a borrower can control the monthly payment amount by taking up to eight years to repay. 
Online fair or bad credit auto loans are convenient and versatile, allowing you to quickly find one or more potential lenders willing to overlook your fair or bad credit history. By repaying your loan on time, you may graduate to a better credit score and cheaper vehicle financing going forward.
Advertiser Disclosure
CardRates.com is a free online resource that offers valuable content and comparison services to users. To keep this resource 100% free, we receive compensation for referrals for many of the offers listed on the site. Along with key review factors, this compensation may impact how and where products appear across CardRates.com (including, for example, the order in which they appear). CardRates.com does not include the entire universe of available offers. Editorial opinions expressed on the site are strictly our own and are not provided, endorsed, or approved by advertisers.