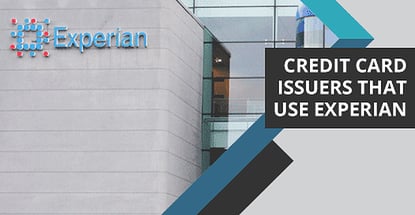 In a world where consumer data is a legitimate commodity, nearly every company seems to track and trade in your personal information. But few companies have been in the information business quite as long as the three major credit bureaus, Equifax, Experian, and TransUnion.
These three companies have massive databases full of details about the credit and payment history of millions of Americans — most of it voluntarily reported by the creditors and lenders with which we do business every day.
Given that each credit agency is an independent entity, they're not obligated to share most types of information, and each may possess a unique dataset for any given consumer. Since creditors can pull information from any one (or all three) of the bureaus, the specific bureau could impact whether your application is approved. Perhaps your credit score is slightly higher through Experian than it is through Equifax and you're wondering if there are any credit cards that use Experian exclusively. Unfortunately, issuers don't rely on any single bureau for all their information. Read on for more information.
No Issuer Pulls Exclusively From Experian
When you apply for a new credit card, the issuer will likely check your credit profile to determine whether to approve your credit application and, if so, what type of credit line and APR to offer. Basically, everything about your new card hinges on what's in the specific credit report(s) that the issuer evaluates.
Since each report can show different things, being able to pick and choose which report an issuer uses would be ideal — but, unfortunately, it's effectively impossible.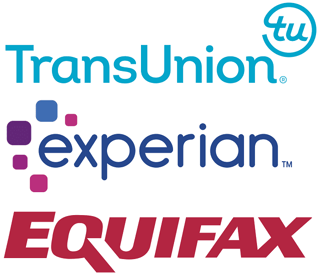 To start, while some issuers will only request a report from a single bureau, others may request two or even all three bureau reports. Moreover, credit card issuers are notoriously unpredictable when it comes to which bureau(s) they query for a particular application, and no single issuer exclusively uses any particular bureau, including Experian.
Some data suggests that your state of residence may be a factor in which bureau is used, but even that can vary by issuer and even by the specific card. And though some consumers have found success freezing a particular credit report to prevent it from being queried, some issuers may reject you out of hand if they can't get the report they want.
Credit Card Issuers that Commonly Use Experian for Approval
Although it's not possible to accurately predict which credit bureaus will be queried as the result of a particular credit card application, we do have a few tools for making fairly educated guesses. Primarily, we have data points.
As with many industries, the credit card world has its share of dedicated fans who like to dive deep into the ins and outs. In this case, credit card forum participants and consistent commenters have given us a variety of data points on which reports were pulled for their personal credit card applications.
From the data points, it's quickly apparent that, while no issuers are exclusive to any one bureau, many pull reports more heavily from one bureau over the others. We found five issuers that seem to predominantly rely on Experian credit reports for credit card applications.
Chase | Wells Fargo | Bank of America | Citi | American Express
Chase
A powerhouse in the credit card world, Chase issues many of the most popular rewards cards on the market today. Unfortunately, Chase also has some of the highest credit standards and some of the most rigid limitations on who can be approved.
The issuer is also all over the board when it comes to which bureau it queries for a credit report. Although the data indicates that Experian is more frequently used than the other two bureaus, a number of reports suggest multiple reports were pulled.
Regardless of which bureau Chase checks, your application could be denied simply because you have too many new cards. Chase's infamous 5/24 Rule means you will be automatically denied most Chase cards if you've opened five or more credit cards (from any issuer) within the last 24 months.
Wells Fargo
Wells Fargo's history goes back to the days of the stagecoach so famously part of the bank's logo. Modern-day Wells Fargo is one of the largest banks in the U.S., and the issuer has a number of popular credit card offerings designed to appeal to a variety of cardholders.
Although the data shows that Wells Fargo has a slight preference for pulling credit reports from Experian — approximately 47% of reported credit pulls — the bank also seems to pull from TransUnion fairly regularly, nor is it uncommon for Equifax to be queried for a report.
While Wells Fargo is one of the few issuers without known restrictions on how many cards you can have or how frequently you can apply for a new card, the bank is reported to restrict approval for some of its top cards to consumers who already have a Wells Fargo banking relationship.
Bank of America
Bank of America is often credited with the first mass-market consumer credit card, and the bank has maintained a foothold in the industry since those early experiments made history. While today's Bank of America credit card lineup doesn't have the same flash as some of its competitors, the bank still offers a little something for almost anyone.
Well, almost anyone with a decent Experian profile, that is. As the data shows, Bank of America pulls an Experian credit report more than 80% of the time, with the occasional double-up with a pull from one of the other two bureaus.
As with most issuers, Bank of America has a few application rules in place to limit the number of cards you can obtain. Specifically, the bank will only approve two cards per rolling two months, three cards per 12 months, and up to four cards in any given 24-month period.
Citibank
Citi's banking roots go back more than a century, and the issuer has held a major role in the credit card market for decades. Although Citi doesn't have quite as many top-tier rewards cards as some of its competitors, the bank has a number of popular picks, including several of the top rewards cards.
Looking at the data points, reports show that Citi can pull from any of the three bureaus — and frequently pulls from more than one. That said, more than 52% of reported pulls were from Experian. Many reports also indicated Equifax pulls, though many of these were in conjunction with an Experian credit report inquiry.
While Citibank doesn't have any official limits on how many Citi cards you can have, the issuer does limit applications to once per week and two per every 60 days. If you apply more frequently, you will likely be denied automatically.
American Express
One of the very first consumer credit card companies, American Express still reigns as a top card issuer, both in terms of the number of cardholders and its high marks for customer satisfaction. Amex has a number of extremely popular rewards cards, though the issuer is known for its high standards.
According to the data points, it seems that Amex almost exclusively pulls Experian credit reports — almost, but not quite. Approximately 95% of reports include an Experian pull, though some reports indicated the issuer also pulled Equifax or TransUnion reports (and, sometimes, all three).
The Platinum Card® from American Express is one of the top consumer travel credit cards on the market, and it's not due entirely to its rewards. This card can have significant value to many consumers thanks to its copious benefits — which is important considering its massive annual fee.

Earn 5X Membership Rewards® points per $1 on flights/hotels booked directly with the airline/hotel or amextravel.com
Receive up to $200 annual airline fee credit
Pay a $550 annual fee
Some of this card's most popular perks include airport lounge access, including the prestigious Amex Centurion lounges, as well as elite hotel status with both Hilton and Marriott Bonvoy hotels. Cardholders are also eligible for a variety of travel protections as well as several monthly and annual credits for travel-related purchases.
The American Express® Gold Card is a highly competitive everyday rewards card, offering 4X points per dollar on both dining and groceries (limited to U.S. purchases, $25,000 annual cap on bonus grocery spend).

Earn 4X Membership Rewards® points per $1 at US restaurants and grocery stores
Receive 3X points on flights booked directly with the airlines
Pay $250 annual fee
While this card does have a fairly hefty annual fee, its high rewards rates can help offset the cost for heavy spenders. Plus, the card offers several spending credits that can be valuable for those who can maximize them.
The Blue Cash Preferred® Card from American Express is one of the best everyday cards on the market; its 6% cash back on groceries (category cap of $6,000 a year) is beat only by its sibling, the Gold Card. Plus, the card also offers 3% cash back on gas, a competitive rate across the board.

Earn 6% cash back at U.S. supermarkets (on up to $6k a year) & on select U.S. streaming services
Earn 3% cash back on U.S. gas station and transit purchases
Pay a $95 annual fee
Although the annual fee may be intimidating to some, even a modest spend of $31 in qualifying grocery purchases would earn enough cash back to offset the annual fee, making the rest of your rewards pure earnings.
In addition to checking your credit reports, American Express will also evaluate your history with them and your current Amex cards. In some cases, you may be automatically turned down for a new Amex card based on your existing Amex relationship.
All Three of Your Credit Reports Are Equally Important
The information on your credit reports can be a vital part of your personal finances. Good credit can make it possible not only to obtain new credit, but also to obtain affordable credit.
But, not all credit reports are the same. The information on each of your credit reports can vary based on which bureaus receive reports from your creditors, as well as which bureaus previous lenders have queried in the last two years.
Since you can't always accurately predict which credit report — or, in many cases, reports, plural — will be used to evaluate your credit risk, it's best to ensure you maintain all three of your credit reports to the best of your ability.
You should also endeavor to check all three of your credit reports on a regular basis to look for mistakes, outdated information, or potentially fraudulent accounts. While you can purchase your credit reports at any time, you are also entitled to one free credit report from each bureau once a year through AnnualCreditReport.com.
Advertiser Disclosure
CardRates.com is a free online resource that offers valuable content and comparison services to users. To keep this resource 100% free, we receive compensation for referrals for many of the offers listed on the site. Along with key review factors, this compensation may impact how and where products appear across CardRates.com (including, for example, the order in which they appear). CardRates.com does not include the entire universe of available offers. Editorial opinions expressed on the site are strictly our own and are not provided, endorsed, or approved by advertisers.